Xiaojie Zhu, a well-known Chinese designer, who was born in Wenzhou and has worked as a stonemason, a carpenter, a locksmith and an accountant. He loves wood and makes furniture, combined both traditional and modern elements. He builds houses and makes ceramic. He writes and teaches in college, as well as curates exhibitions. In the end, he calls himself as 'just a craftsman from China'.

After working as an accountant in a timber company, Xiaojie's passion for wood has led him to become a carpenter, which brought him a fate with Zingana. Hence this special wood from Africa has become an omnipresent part of his design work.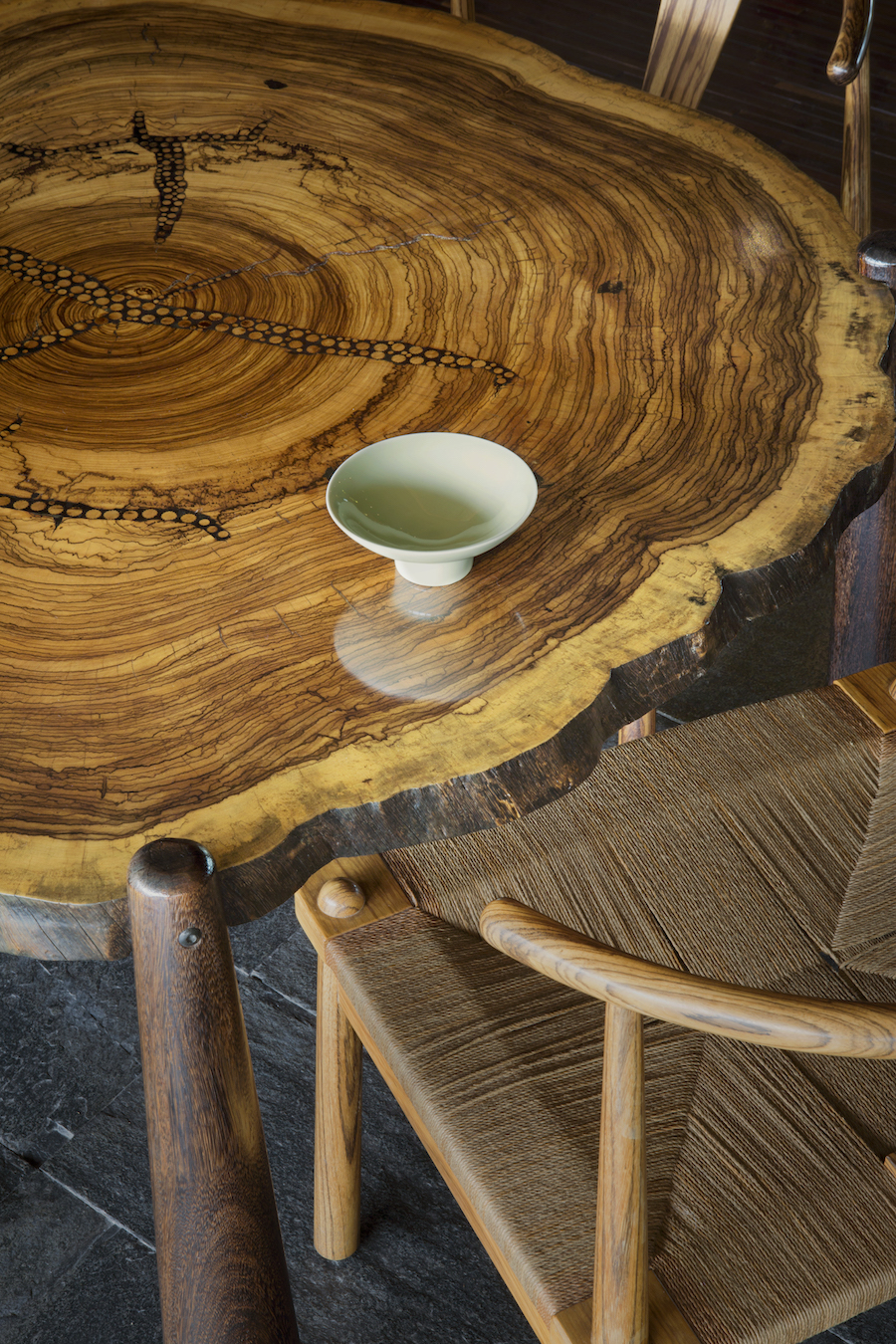 In 1993, Xiaojie came back to China from Australia, and founded the brand 'Opal'. He could not forget the bright colours of the Australian jewel Opal, as well as the time in Australia.

A classic design needs to have the rich experience, craftsmanship and the choice of a perfect material, which Opal has got all the above. Moreover, what supports the brand the best is that it believes in a passion for life: embracing the nature, embracing the moment.

Behind Opal's values there is also Laozi, the founder of Taoism. "Tao gave birth to the One; the One gave birth successively to two things, three things, up to ten thousand." The Taoist natural philosophy combines with design, brings opal come into China, throughout the world.

'Collectable contemporary furniture' is how Opal can be best described. All the pieces from Opal are unique, true to their Chinese roots, and carry the scents of their homeland.
At the beginning of 2009, Xiaojie brought his design works to the Cologne International Furniture Exhibition, which first introduced 'the modern version of Chinese furniture from 400 years ago' to the whole world. In 2010, Xiaojie was invited to design for the 2010 Shanghai World Expo. He provided more than 300 pieces of furniture with more than 80 styles emblematising the image of China to welcome visitors from all over the world.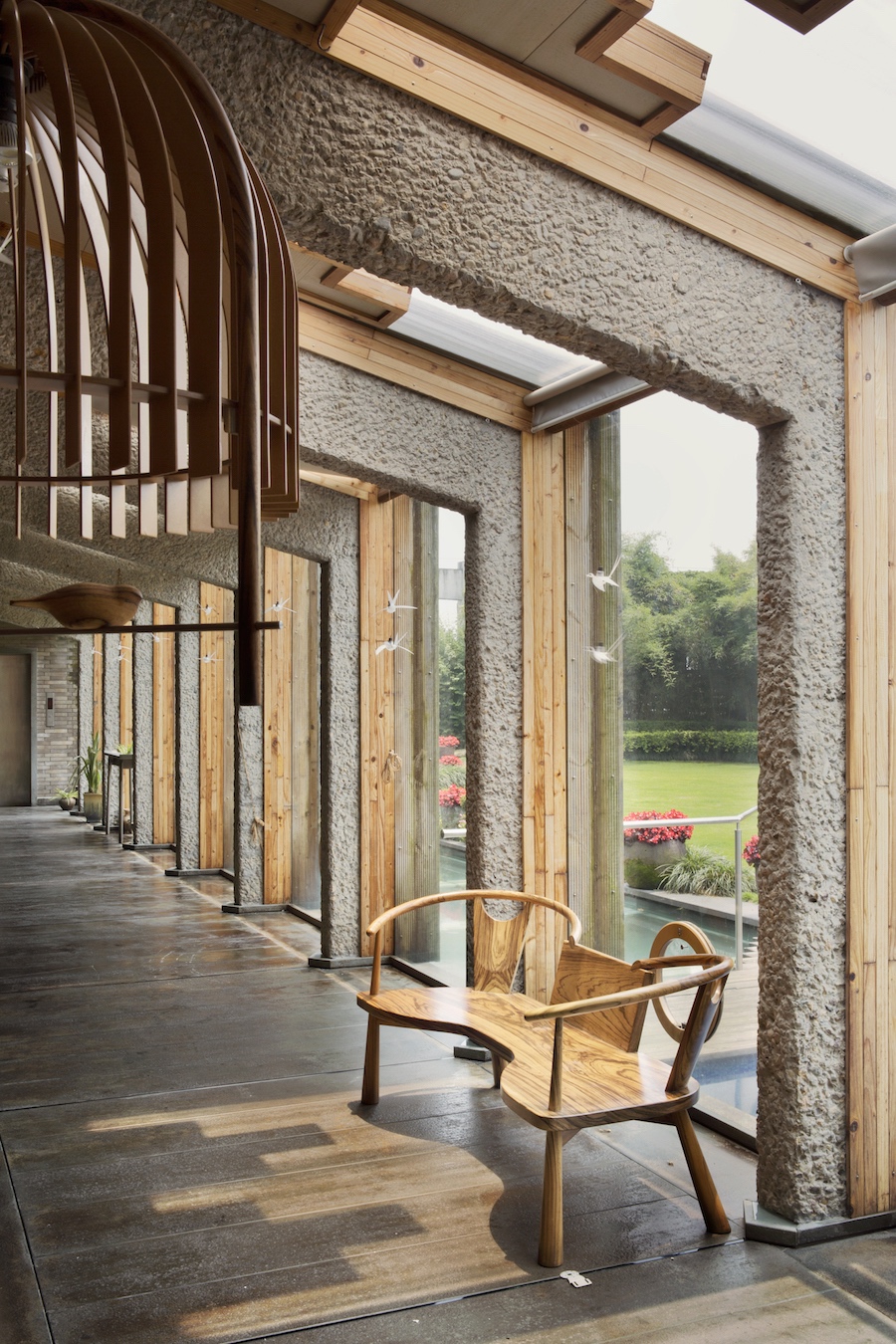 Although Xiaojie experiments with various fields in design nowadays, furniture design is what made him recognised in the design world at first. He said that the gene of Chinese furniture flows in his body. The distinctive forms of his furniture design are inspired by traditional Chinese furniture from the Song and Ming dynasty, and the nature, while adapting the modern technology and materials to link the classics with modern daily life. He not only designs for Opal furniture but also collaborates with some international furniture brands.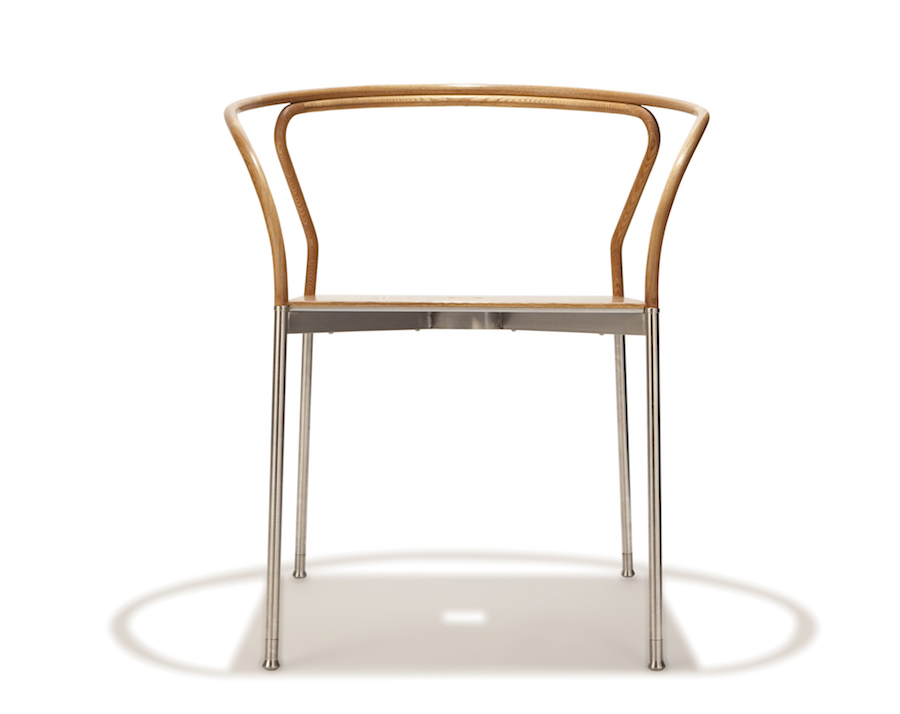 Qian Chair
One of Xiaojie's classic design, 'Qian Chair', is like a minimal line-drawing of the classic round-backed armchair from the Ming dynasty.
Bird Cage Lamp
"I like sparrow very much, because it is so ordinary. Everybody knows that it chirps all day. Although sometimes we have prejudice to it, but it disinclines to pay attention to human's laughter, anger or sorrow, and just live happily. In my childhood, except for the swallows under the eave, the sparrows were my best companion. Somehow, I think of birdcage and sparrow again today. So, I made a birdcage. The sparrow can live freely inside and outside, instead of being locked inside."
Sparrow Card Holder
Xiaojie wants to make a series of design inspired by sparrows, and is wondering how many functions can be made for a small sparrow? Considering nearly every desk has some name cards, he created the name card holder in a sparrow shape. It is cut into 2 pieces, with a holder clamp more than 10 pieces of cards, easily to be taken out whenever.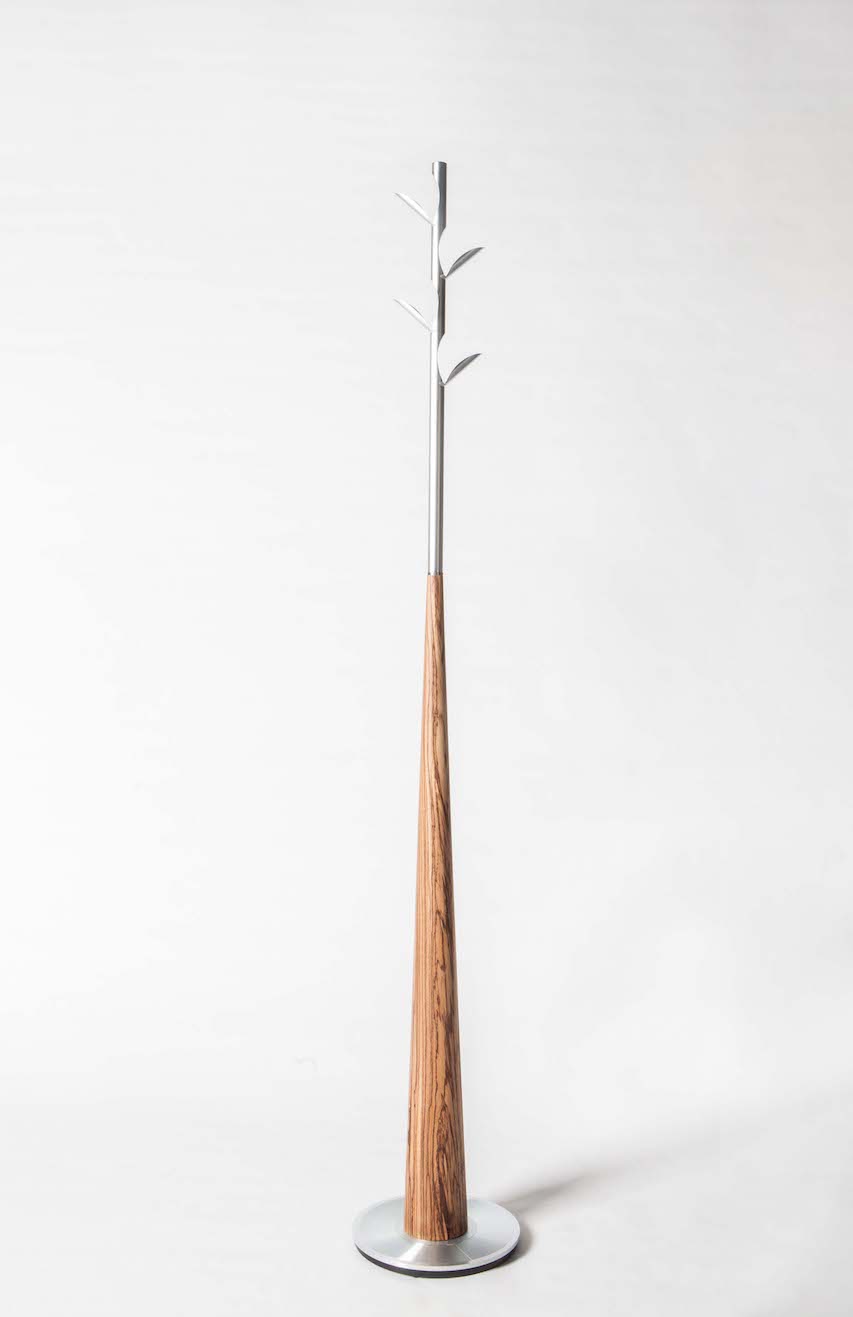 Little Leaf
The life circle continues, consisting of moments that fascinate us. As spring comes after winter, the little leaf begins to sprout. Its meticulous craftsmanship happens to match 'Xiya', which in Wenzhou dialect means 'fine and elegant', or with a change in intonation as the meaning of 'Little Leaf'.
'Wheel Jade' Table Lamp
-
Xiaojie not only makes furniture, but also builds houses.
He designed the Opal Furniture Studio, located in Economic Development Zone of Wenzhou, which is described as the most beautiful home in the world by AD magazine.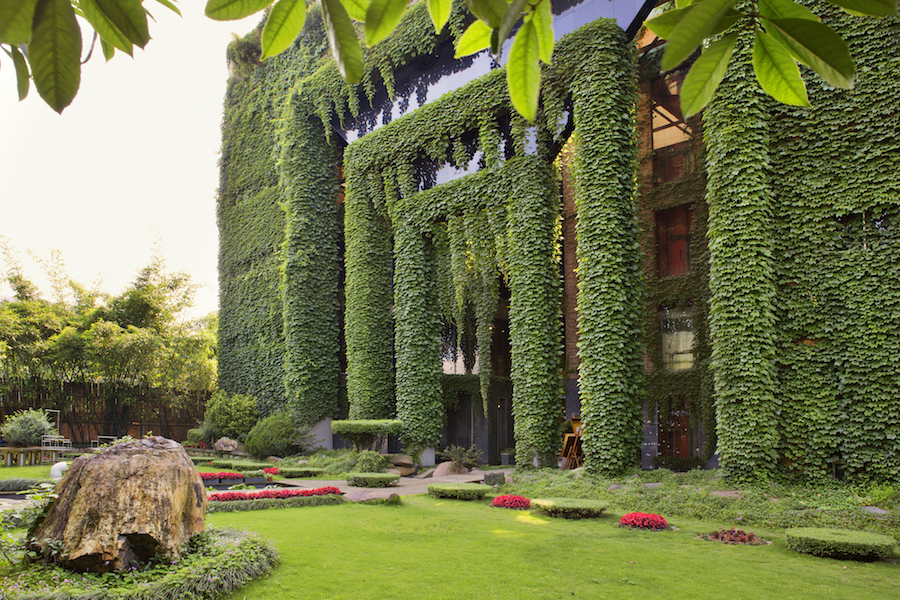 Wenzhou Mansion
Recently, Xiaojie is commissioned to design Wenzhou Design College, as well as design a house in Spain. Design is full of fun for Xiaojie, no matter the size of the projects. He still combines Taoist philosophy in architecture, which sounds very complicated yet simple.
Xiaojie's sketch
-
Except building houses and making furniture, Xiaojie also makes ceramic.

During the Shanghai World Expo in China Pavilion, Mr.Liang, the mayor of Longquan (the famous hometown for celadon) said that the Longquan celadon perfectly matches with Xiaojie's furniture, invited him to create some new design in celadon.

Since then, Xiaojie became attracted to ceramic design. He unexpectedly found that the lost Ou kiln of Wenzhou is the origin of celadon, subsequently founded the 'OUCERAMIC' brand.

In 2016, the 'Agate Stones' series won the Red Dot Design Award.
Agate Stones
The collection is inspired by agate, created by layers of clay of different colours. It is not only a design but also an innovation in craftsmanship, and each and every one of them is different. They can be used as bowls, pots, plates or cups, all up to the users' imagination. This gives a chance for the consumers to continue the design process.
Honeycomb Pot
Xiaojie had an octagonal pot with excellent handwork. "One day I had an idea to redesign it, then came out a new idea that a hexagon tea pot with wooden handle, a hexagon pitcher and several hexagon tea cups set on a hexagon tea tray. It looks like a honeycomb from any angles. So it named 'Honeycomb Pot'."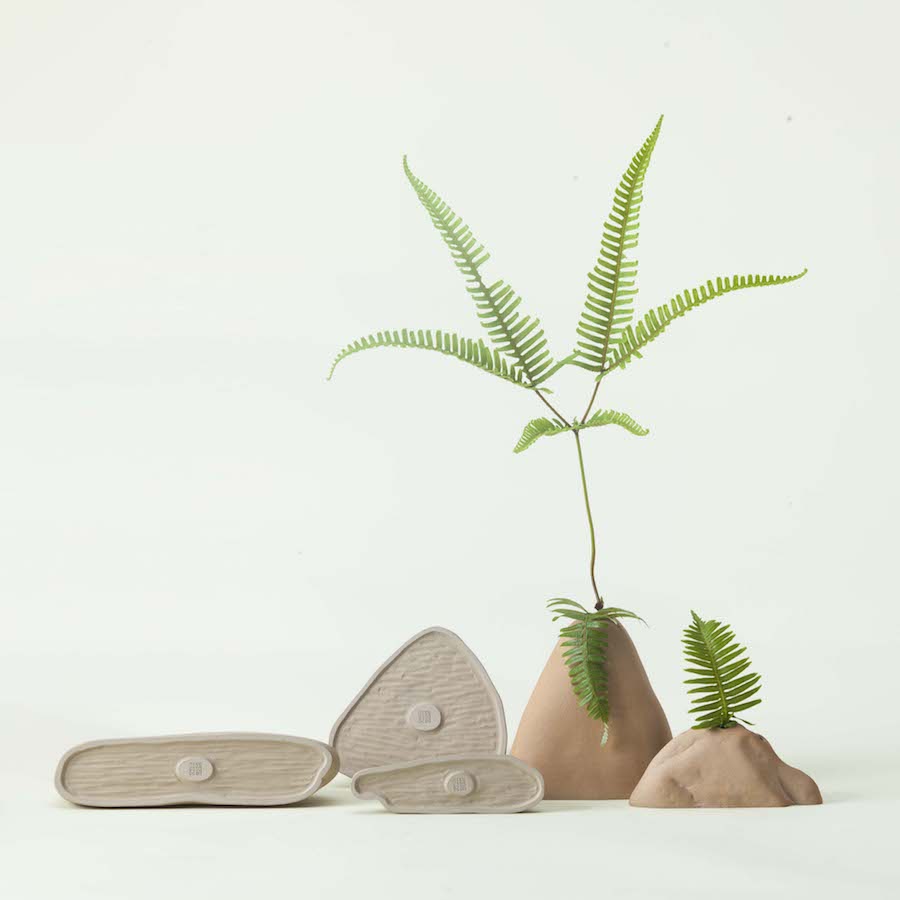 Stones' Flower Ware
-
In addition to design, Xiaojie also curates exhibitions, writes books about design thinking and furniture design, and teaches at several institutions.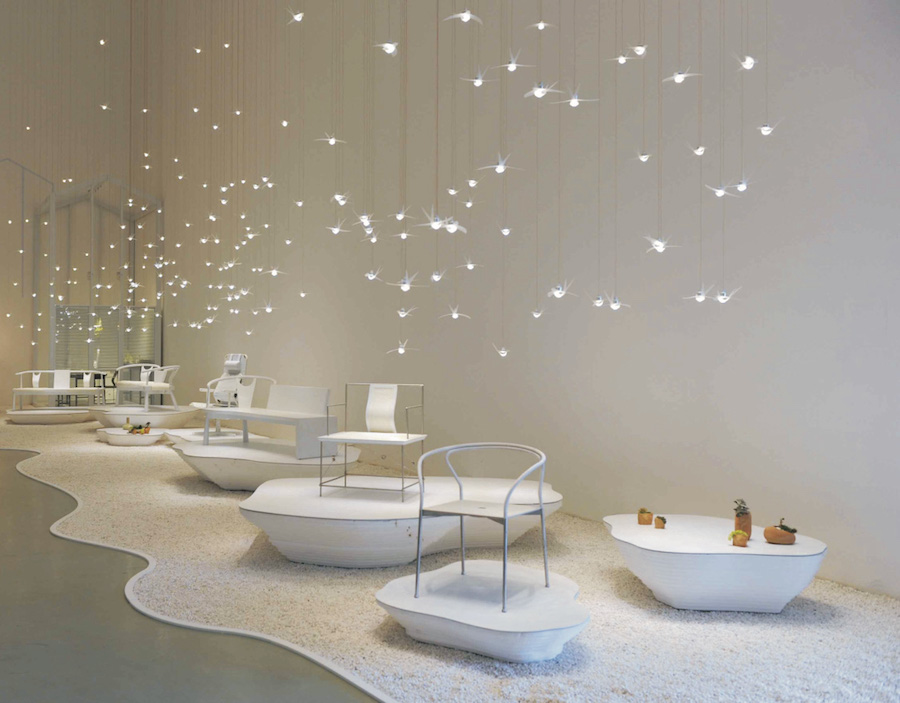 Xiaojie's solo exhibition, "Qi and Xi", 2014, Beijing