'Breakout Extension', directed by Knott Architects, features a small one bedroomed flat that breaks out into a small yard, resulting in an extra bedroom. The project was the winner of the New London Architecture's 'Don't Move, Improve!' 2019 Best Value award.
This small one bedroomed flat, within the Crouch End Conservation Area, became too small on the arrival of the owners' first child.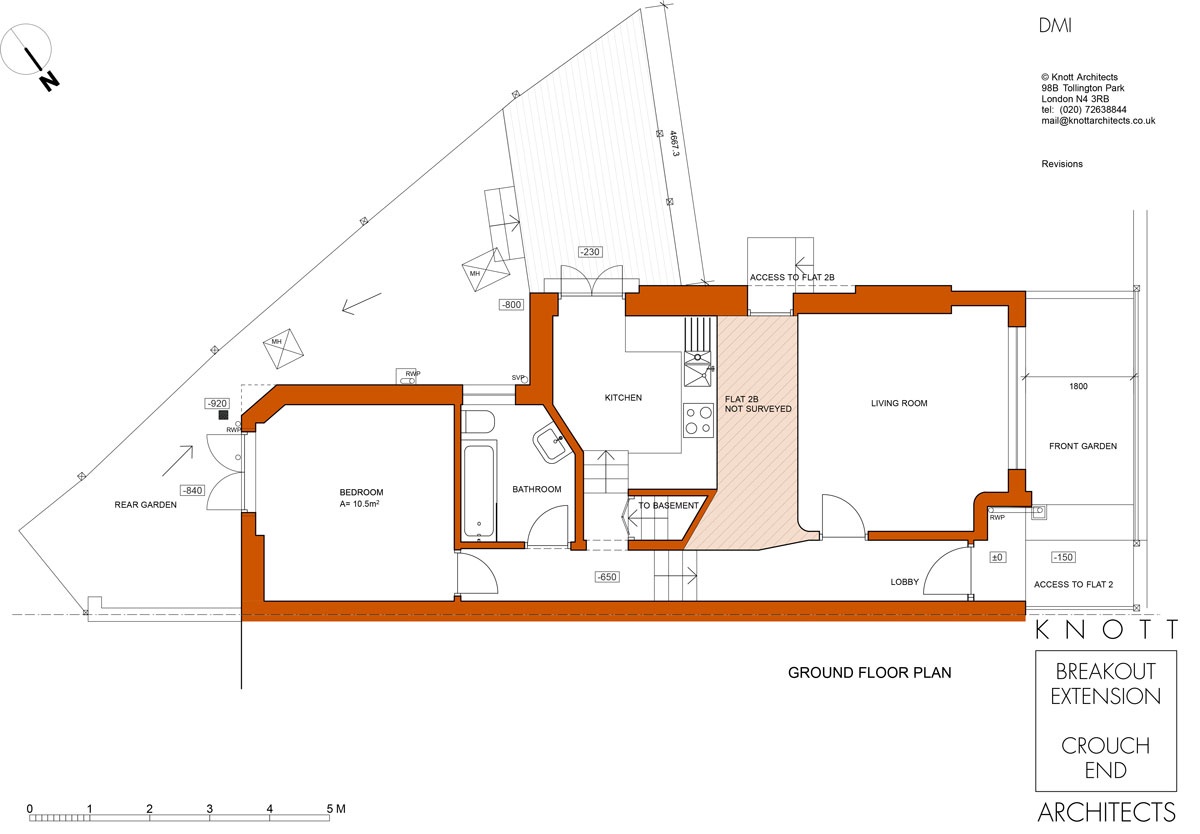 Floor plan - before
Floor plan - after
The small rear/side garden, with its skewed boundary fences, offered the only room for expansion.
Two extensions break out from the existing bedroom, responding to, and limited by, the angles of the fences.
In a potentially darker corner, the roof breaks out, by being prized open, and folded back, allowing the daylight in.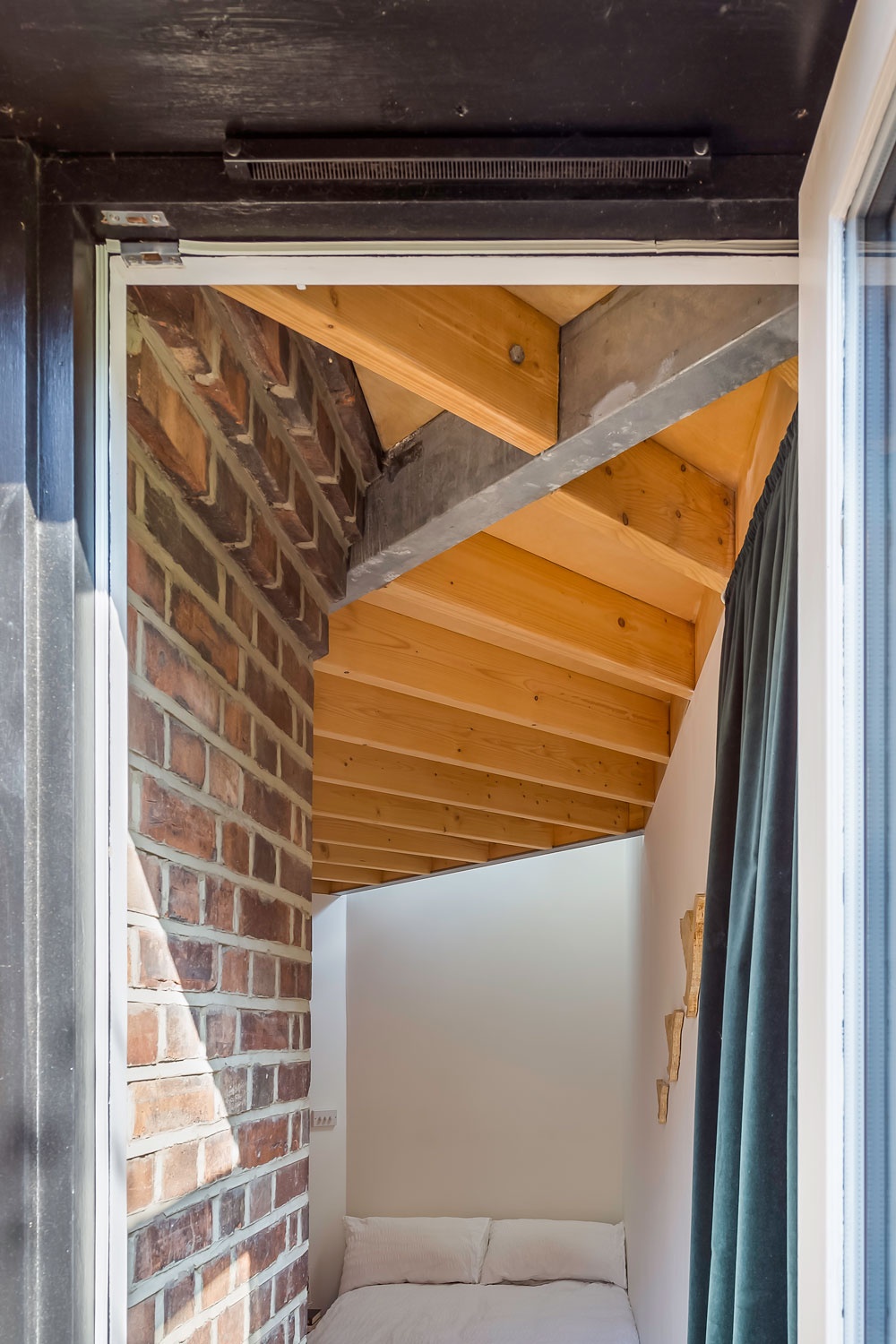 These extensions are built in light weight timber framed construction, clad in black timber. This contrasts with the heavy red brickwork of the existing building.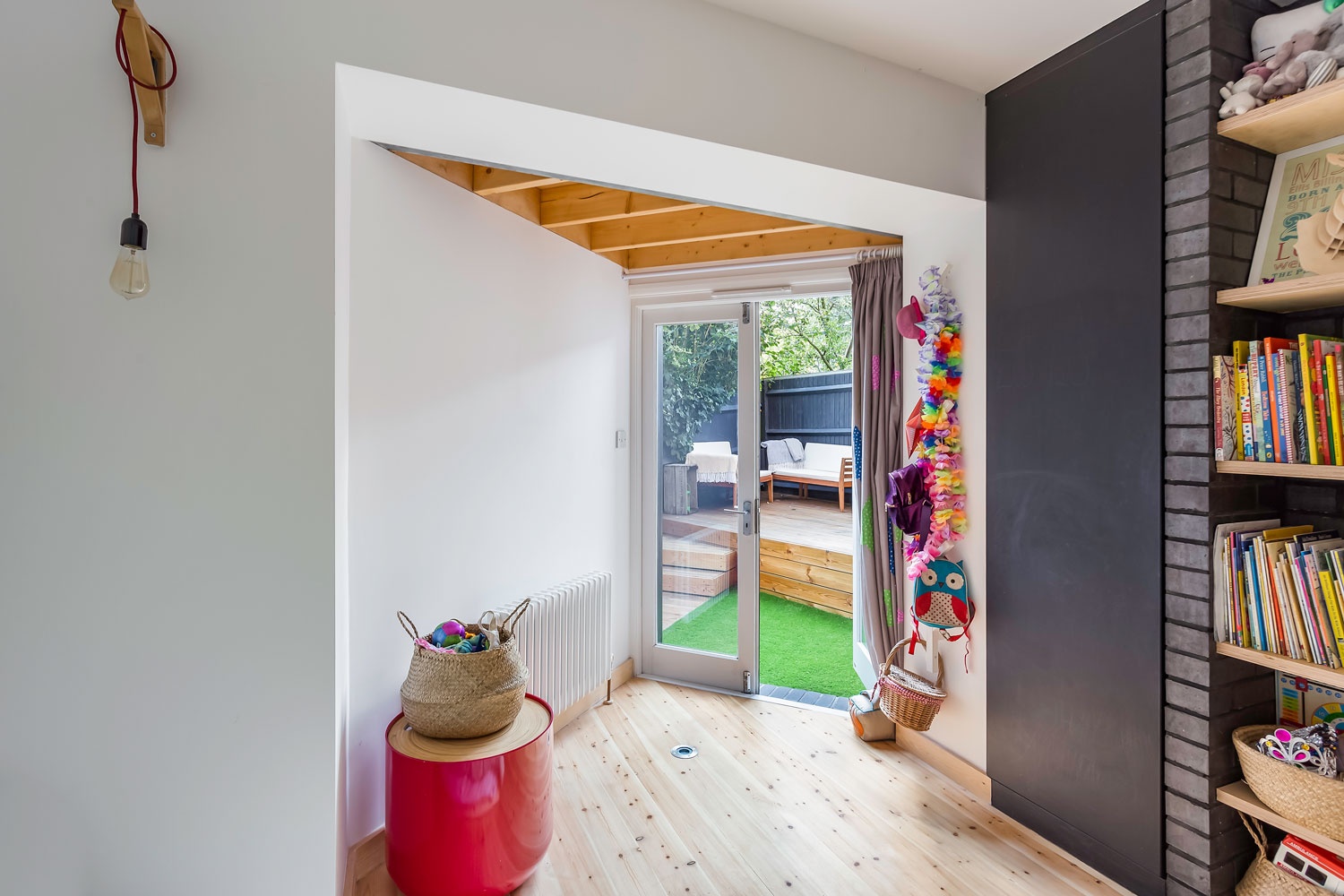 A simple palette of raw materials is used in the internal finishes – Galvanised steel, timber, plywood, engineering brick, and glass.
About Knott Architects

Knott Architects is a design-led practice based in North Central London. The partnership was formed by brothers George and Tom Knott in 1994 following accumulated design and practice experience in London, Liverpool, Bristol, Berlin and India.
Good design enriches life. At every scale from a city to a light-fitting; design can improve the quality of our environment. Architecture is a dynamic and evolving art. Knott Architects seeks to contribute to this process in a serious, considered and enjoyable way.
Credits -
Architects / Planners: KNOTTARCHITECTS
Engineers: MBOK
Contractor: A&N Concepts Limited
Photography: Dome Photography
Image courtesy of Knott Architects