Hua Wang was born in 1990 in Xinjiang Autonomous Region, China. She currently lives and works in China and Europe. She graduated from Central Saint Martins College of Art and Design,UK, in 2012. From 2014 she moved to Jingdezhen-China, the home of porcelain. After a year of intensive training at the Sculpture Ceramics Factory's workshop, Hua received an offer from the Royal College of Art in London to continue her study in ceramics and contemporary art. She got her Masters in Ceramics and Glass at the RCA this year and is currently working in her studio in China .
Her work 'Watch out, they left' was shown in the New Horizons Young Talents Exhibition held in Coast Gallery. The design amazed the audience by its combination of various styles. Hua was picked as Gold Prize of the New Horizons 2018 award.
Hua's experimental practice can be seen as a ceramics testing ground as well as a conceptual laboratory that investigates on diverse personal, social and political themes. Part of a generation of Chinese artists who grew up during a period of rapid urbanisation, she said "Gender, hierarchy, there is often more to this matter than meets the eye. My work to me is a surreal interpretation of the imperfect physical world."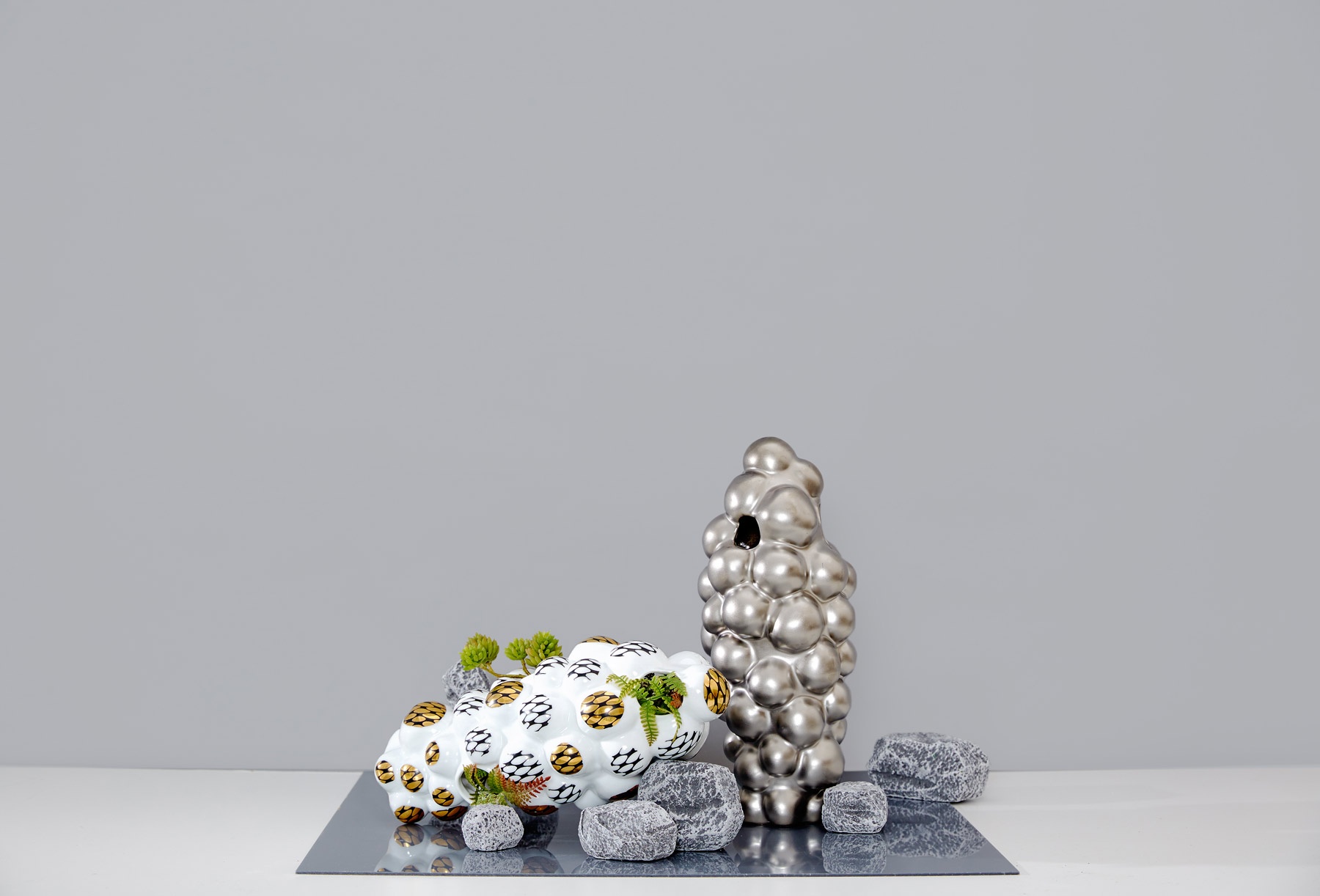 Hua is using a range of different media and methods of making on philosophical ideas such as the unstoppable consumerism, as well as the relentless phenomenon of obsolescence. She applies all kinds of techniques on ceramics to echo conditions where family stories and social events are inextricably interwoven into an autobiographical structure.
'Watch Out, They Left', is a series of works by Hua. Hua's installations bring you to a world that is not restricted to a time one, a world where time frames overlap. Everything is metaphysical. It is an uncanny dream that contradicts the existing physical world.
Pink Illusion is an ambiguous and surreal art work, this meticulously created object reflects both the most ordinary everyday situation and the strangest of fiction. A brutal core disguised in pink, half-truths, not-quite-lies.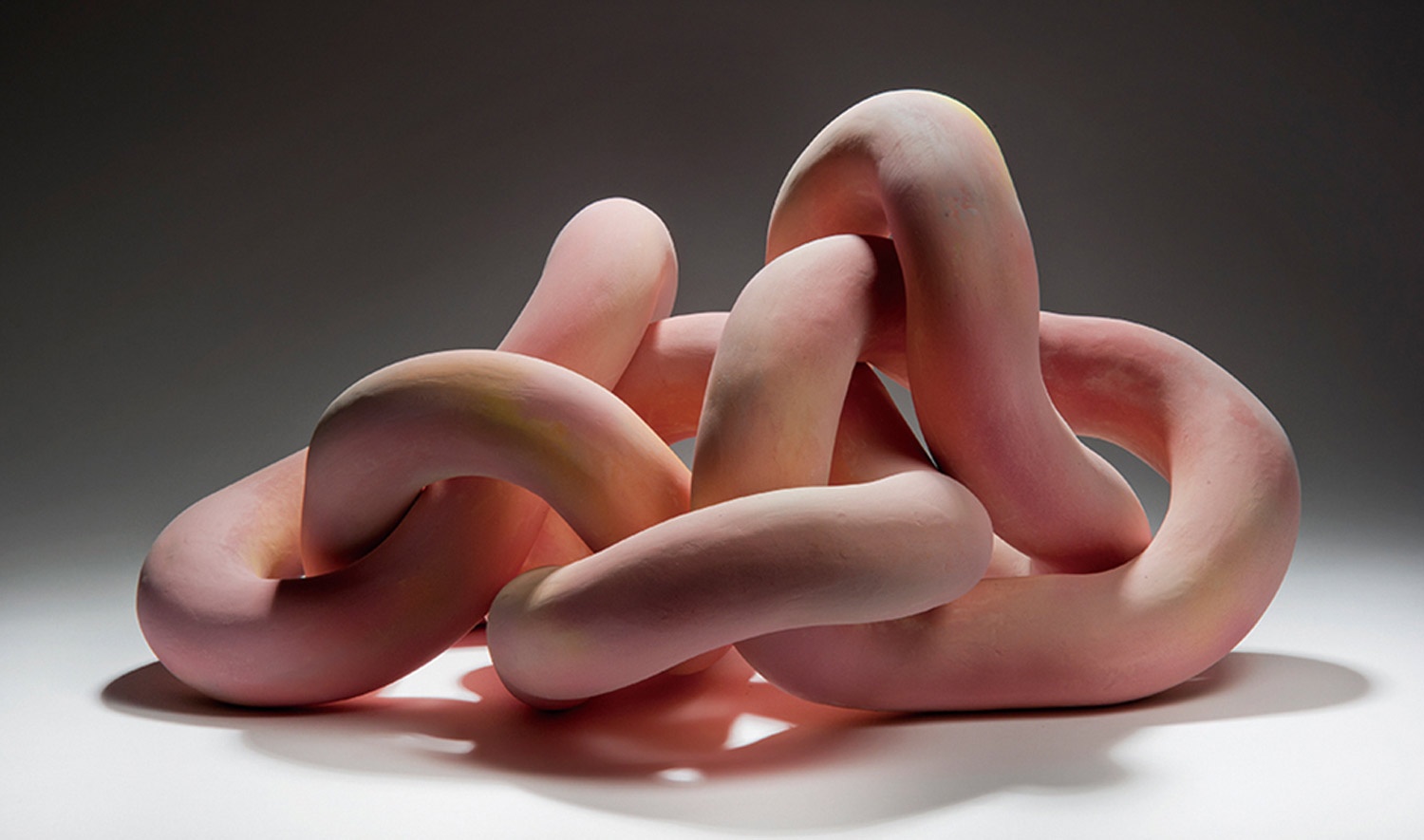 Hua's exploration of perception continues in her first ice sculpture titled "A Bracelet", where she tried to reinterpret the nature of chain as a mutable liquid. This attempt to translate the powerful symbolic industrial product into a large ice bracelet chain, transfigures visible matter by melting down 30 kilos of it during the course of a day.
After making initial sketches and conducting various experiments with material such as glass and resin, she moved her work's production to an ice sculpture workshop. There she worked together with the ice sculptor, creating four sets of one meter by one meter crystal clear ice bracelets. While visibly focusing on profound material transformation and notions of authority.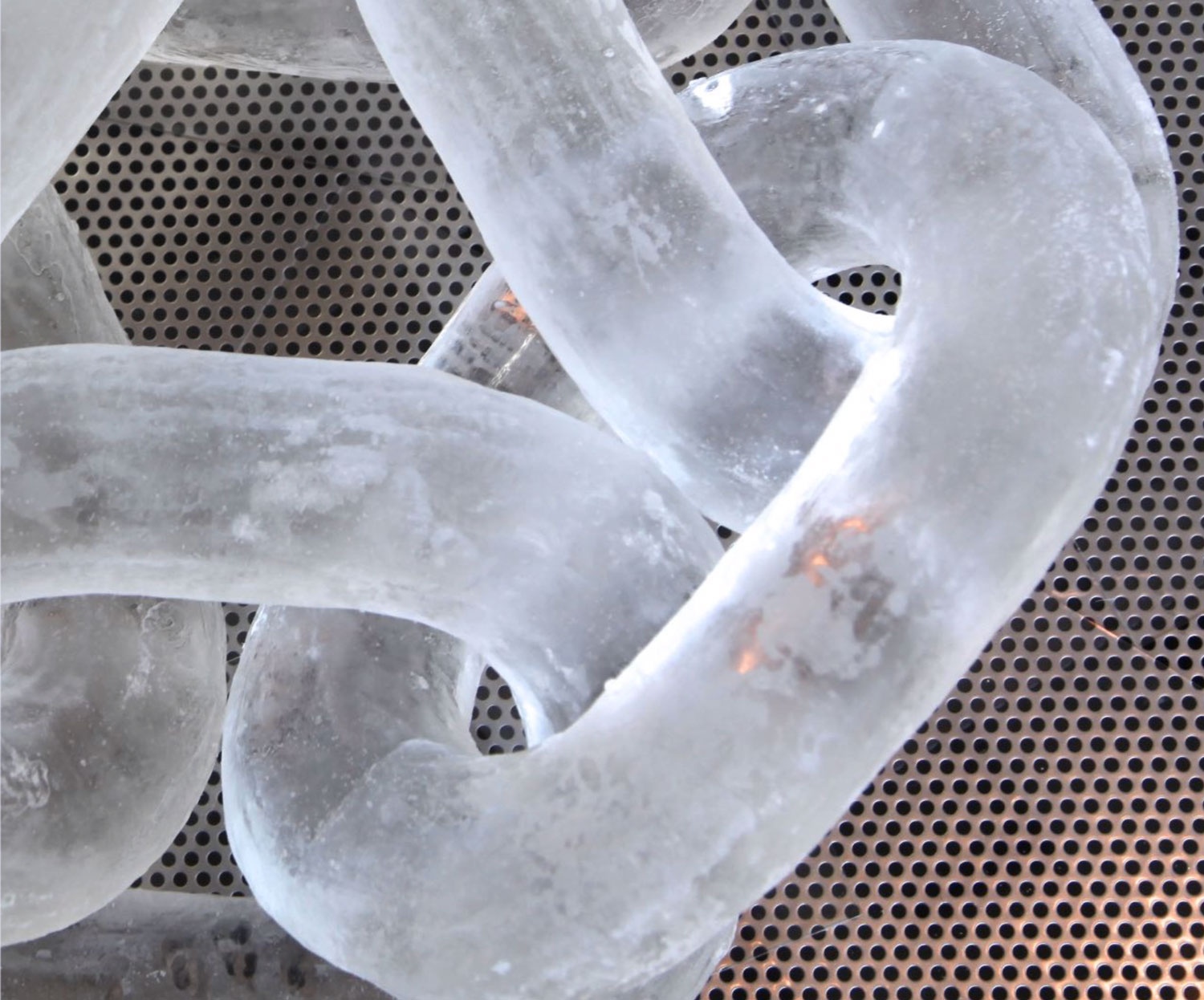 "A Bracelet" deals with the inextricable relationship between power and fear, the illusion of power and the memory of fear, but also with notions of art production and consumption. Effectively re-making an industrial product by adopting much temporary industrial means, "A Bracelet" metaphorically represents a constraint product of industrial revolution and also its ephemeral notion of time.
Image Source: Hua Wang