"To me, design is not purely about function, I intend to use design to connect physical material with the imaginary experience, to provoke the attention to the psychological needs that was overlooked, and to bring a sensual touch to the world we live in."
Ruiqi Dai is currently a member of the Crafts Council and the International Designers Association, and Master of ceramics at the Royal College of Art. We will present her Golden Sky Series as one of the outstanding Chinese contemporary designers in the Maison & Objet Handicraft Exhibition in Paris on the September 2018.
Golden Sky series, 2017
Her works have been exhibited internationally and was described by the industry media: "using completely original, handmade luxury objects to blend the lines between functional design and sculptural art."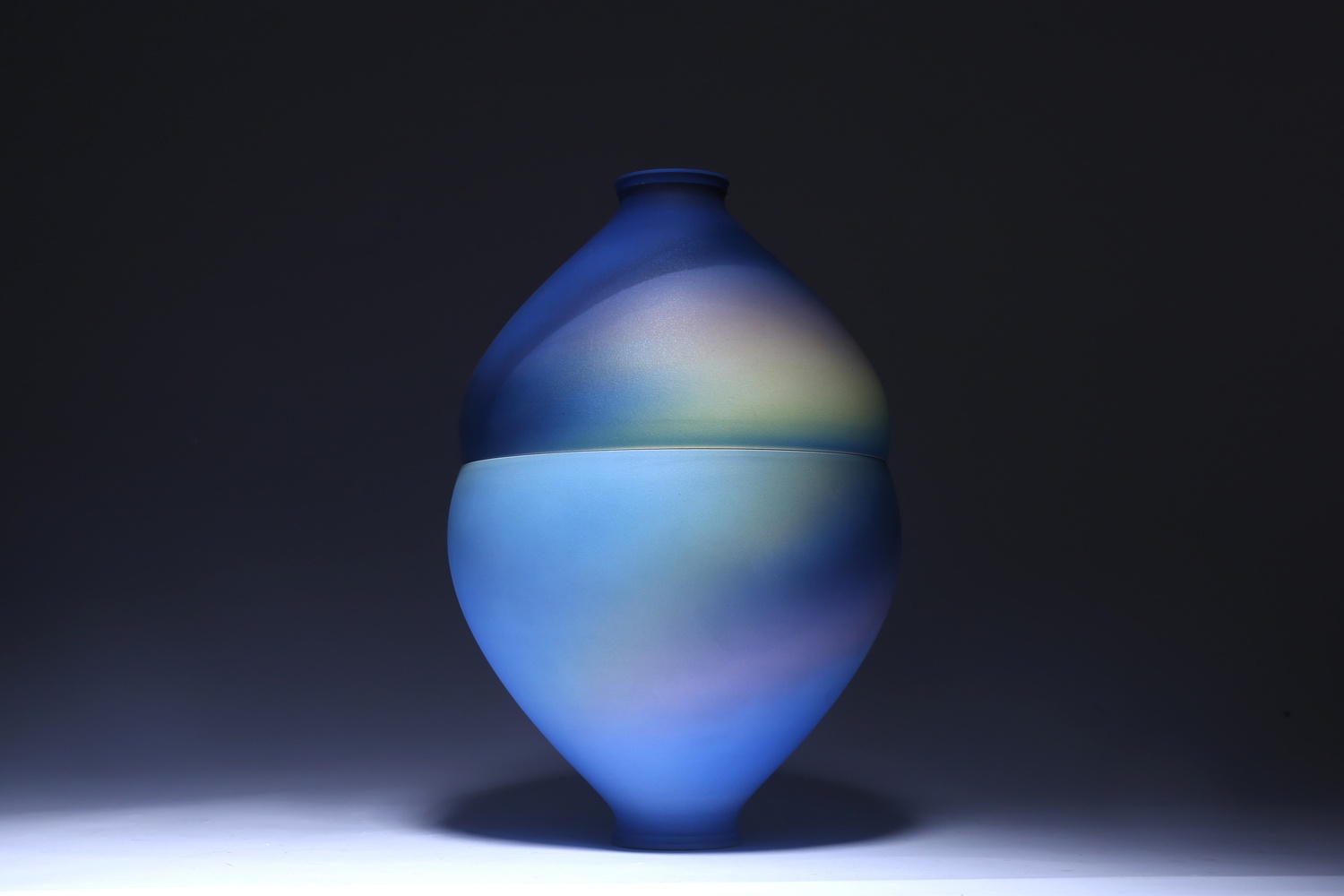 In 2018, her work Fountainia won the Bronze Award in the A'Design Award Winners exhibition, and the Light Vessel series was selected as the 2018 Contemporary Young Artist Award, London. In 2017, she participated in the Romanian "Cluj Ceramic Biennale", as well as Tent London 2017, London Design Fair, "Unicoggetto No.1 (Milan Design Week2017) ", "Talent!2016 (London Design Festival)", in which her works were selected as one of the best 20 graduates in the field of British ceramics, jewelry, glass, fashion, furniture and textiles. This gives her an opportunity to get a free six-month studio in central London. Her Golden Sky series of works were collected by the British Ministry of Foreign Affairs in Beijing.
Ruiqi Dai 's work is intended to explore the relationship between light, colour and lines. For her, colour is illusion, imaginary, and the rotation of the material into volume, is true. The artist cleverly uses flexible lines to connect time and space, reality and virtuality, from physical containers to imaginary voids to provide viewers with full of imagination.
Ruiqi Dai is attracted by the texture and potential of ceramics. She specialises in the use of spray gun technology, which uses rotation to express the contrast between light and dark, captures the changing details of light and colour, in order to create an eternal space, an environment and an atmosphere. She uses pottery works to bring viewers into a fantastic dream.
Fountainia
Designed by Ruiqi Dai, this Fountainia is an elegant wine divider. When pouring wine from the top, it flows equally into two wine glasses. It is defined by its organic lines, which take their inspiration from the flower petals. Hand-crafted by master blowers in London, the superior quality of Fountainia is expresses in its creativity and attention to detail. The main function of Fountainia is to reduce the pouring frequency by half, creating a unique and intimate experience in the action of pouring and sharing.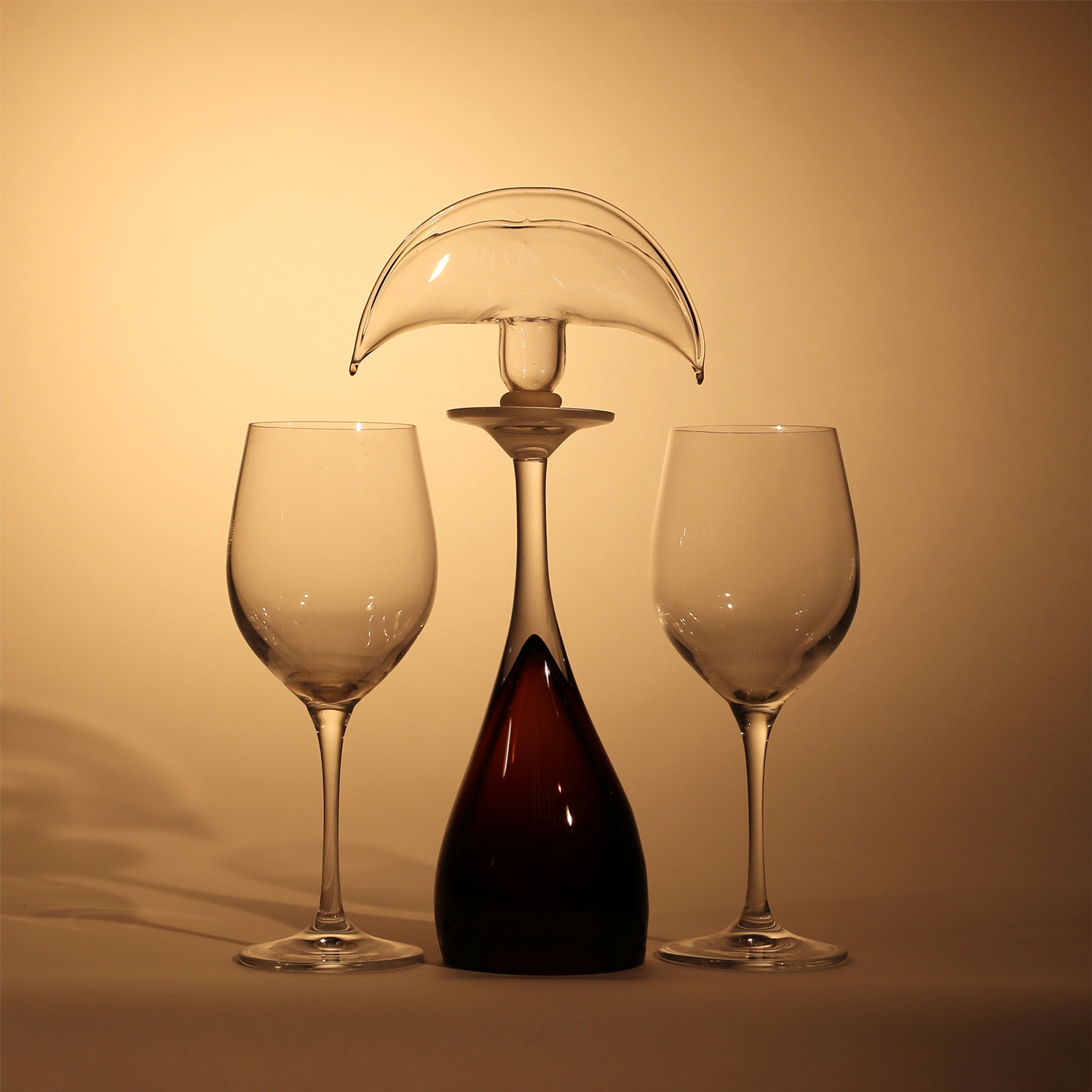 "People engage in shared consumption, especially with food and drink, because they share a social time with others to feel related to each other. However, the communication and interaction during the event is often limited. By creating this object, I intended to explore the relationship between individual and society."
Images Source: Ruiqi Dai