Tianyi Shi is a furniture / product designer graduated from MA Design (Furniture), Central Saint Martins College of Arts and Design.

Tianyi's graduate project "Inside Out" deconstructs everyday upholstered furniture. Breaking the formal conventions of upholstered furniture and exploiting what happens when the internal structures drive the aesthetic, practical and physical form for extravagant new artifacts.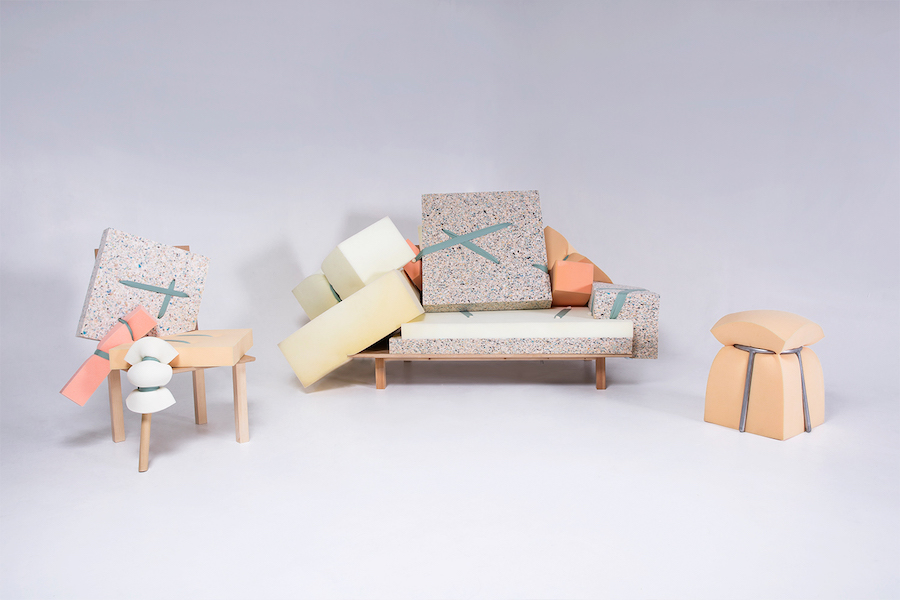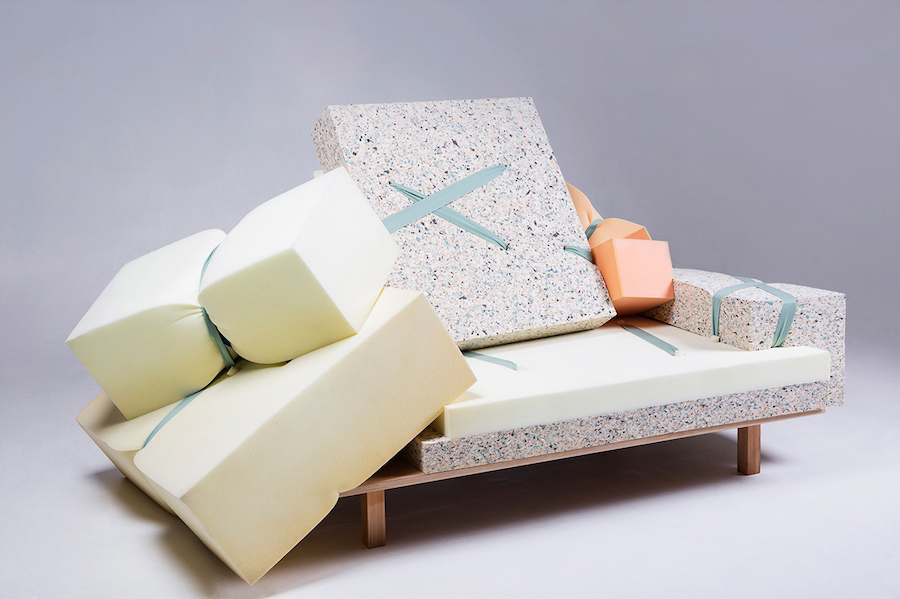 Foam is a material which is used in our daily life, it is invented in the 1930s, and used in upholstered furniture at 1954. Through that time, foam is hidden within the upholstery structure and covered by textile or one sort or another. But the material has its own unique features, like marvelous texture, subtle colours, the softness and flexibility. The designer hopes to spark interest in this interesting material, to let people have a different feeling of this material we use in our daily life. In this project, the raw foam is used in an innovative way. Informally revealed and regrouped. Here lightness and volume provoke practical experiments and exciting explorations. These chairs highlight foams often unacknowledged, yet unique features, its marvelous texture, subtle colours, surfaces and the softness and flexibility of bubbles caught in permanent form.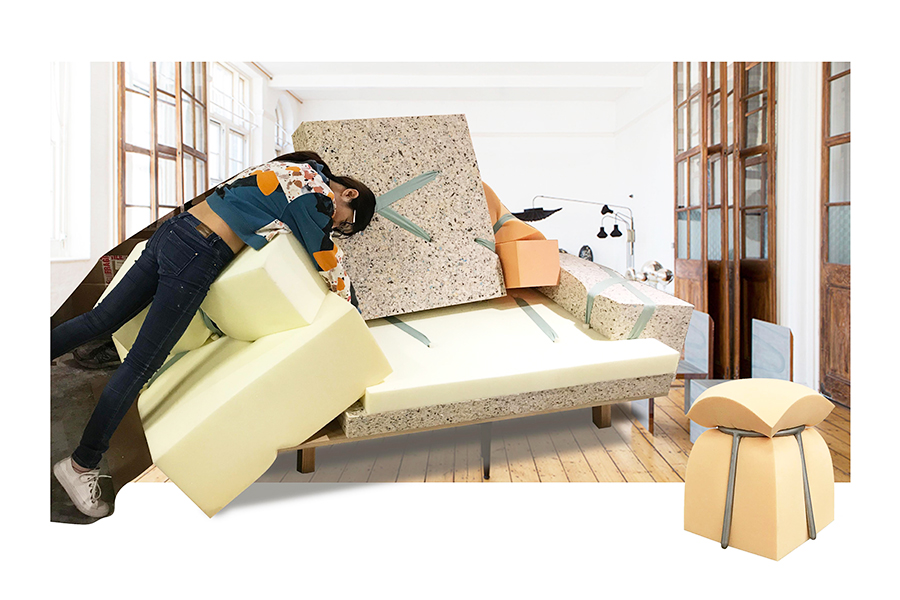 This project is a process led project. Through playing with foam, the designer observed the texture and colours, and experienced the softness and flexibility. The designer would like this way to get inspiration and text the design. Thus, this project based on lots of experiments. From sketch models to models with scales, each object comes from hundreds of models. For the sofa, 4 full-scale models are made to test the structure, material, color and the comfortableness.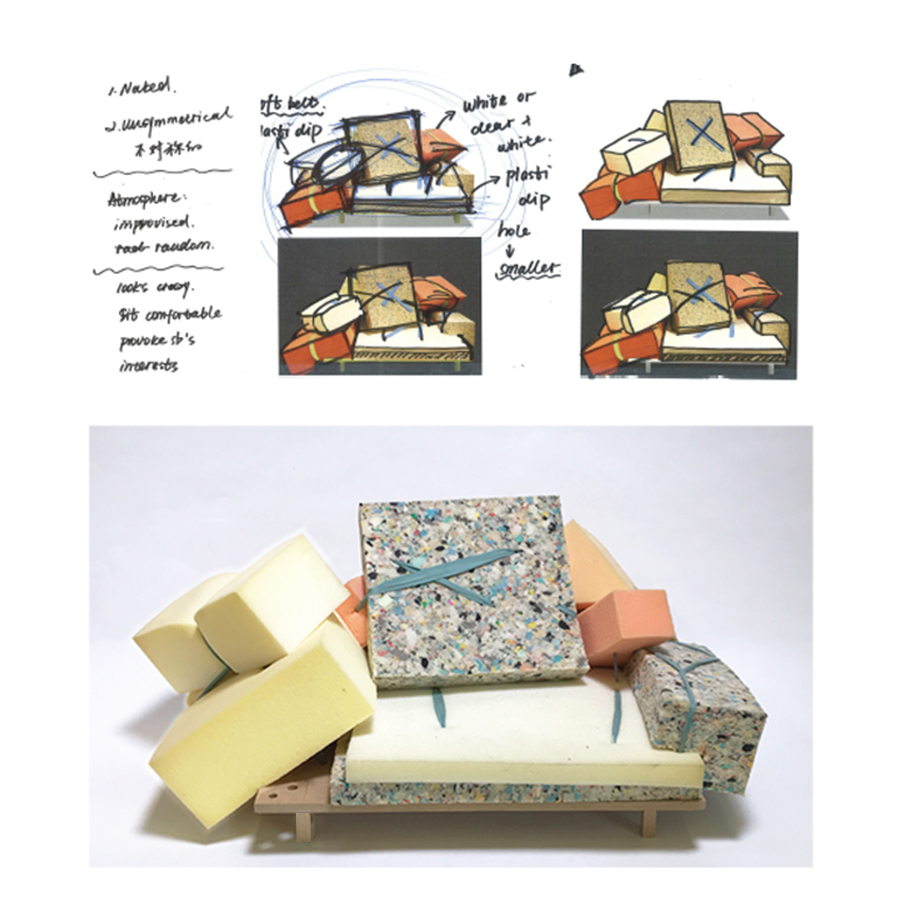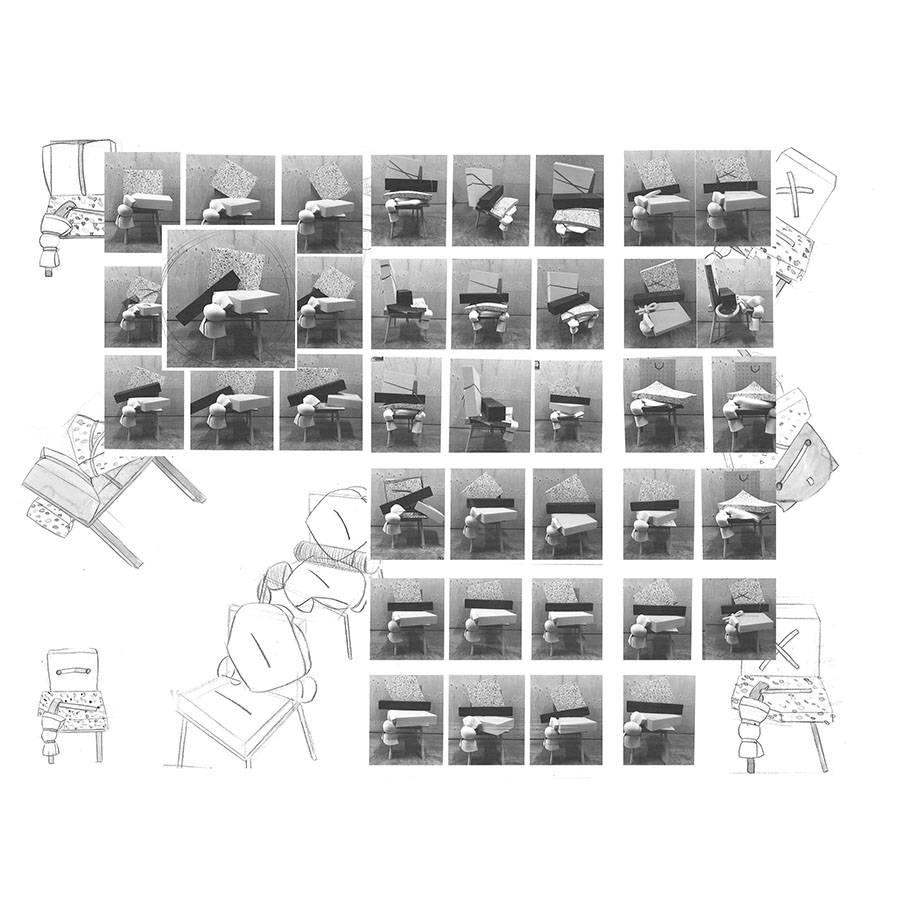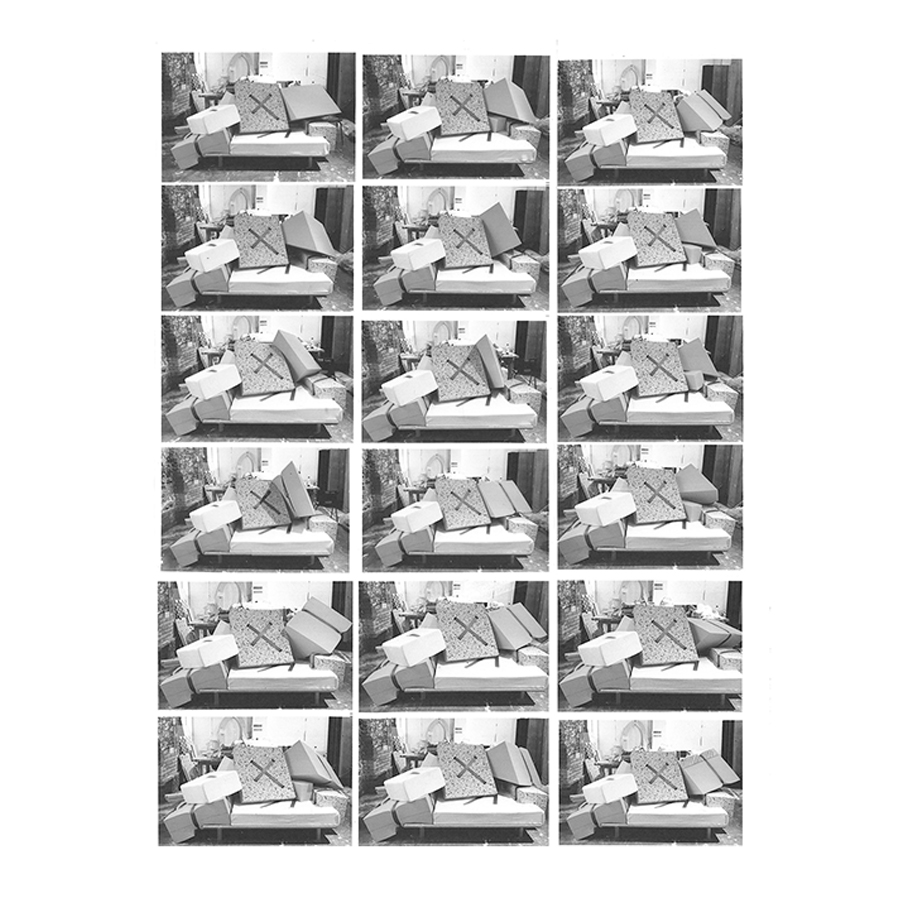 In this project, the designer not only considered the concept and aesthetic. The comfortableness is also very important. So the position of every foam has functional reasons. For example, the chip foam whose density is higher than other foams is used at back, seating and arm to support people. The budget foam is relatively softer; thus, it is used at the surface of seating. When people sit on it, they will feel comfortable and it could avoid subsidence.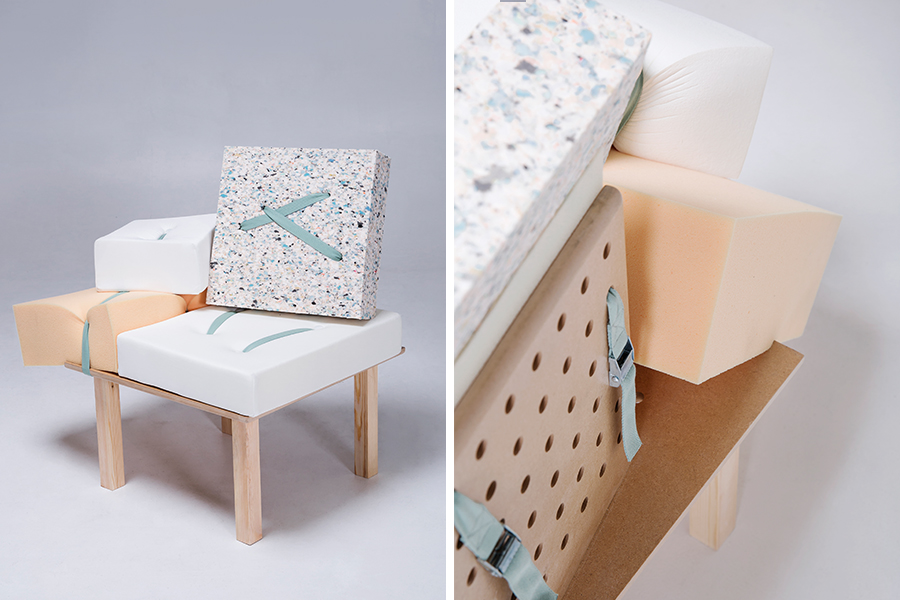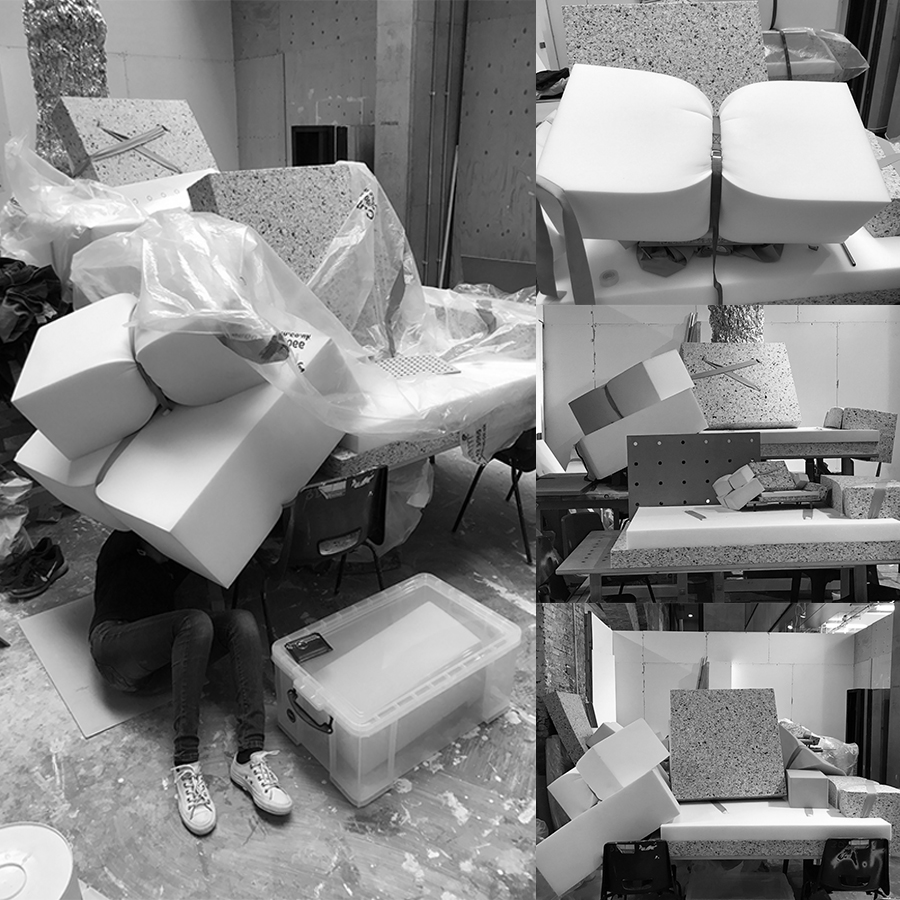 During the making process, because of the interesting material and unique form, lots of people came to experience. It looks crazy, but the comfortableness is beyond the expectation.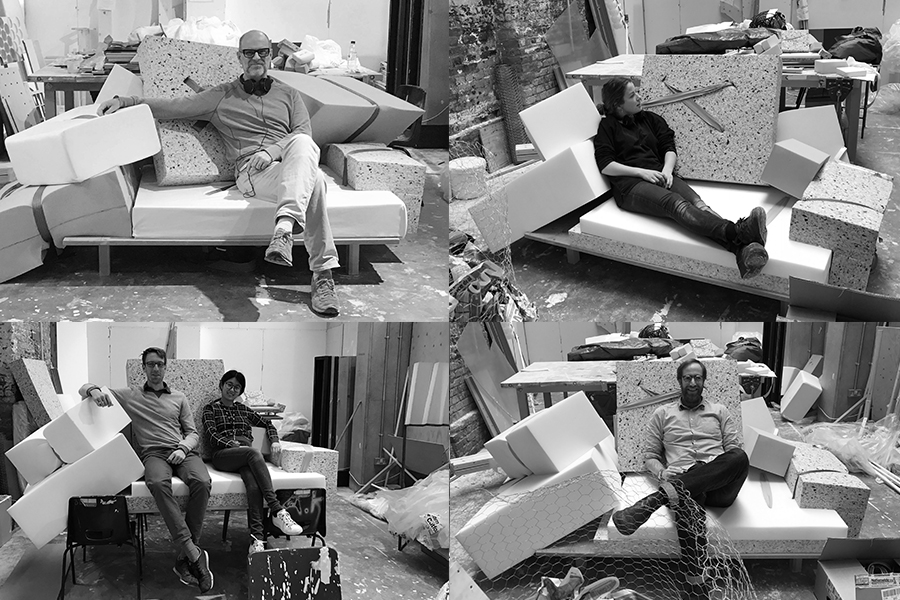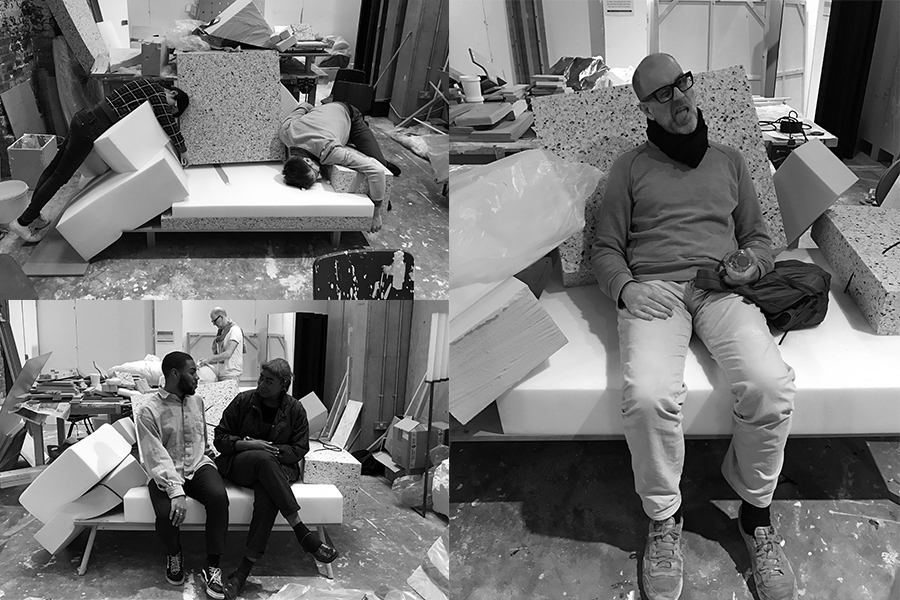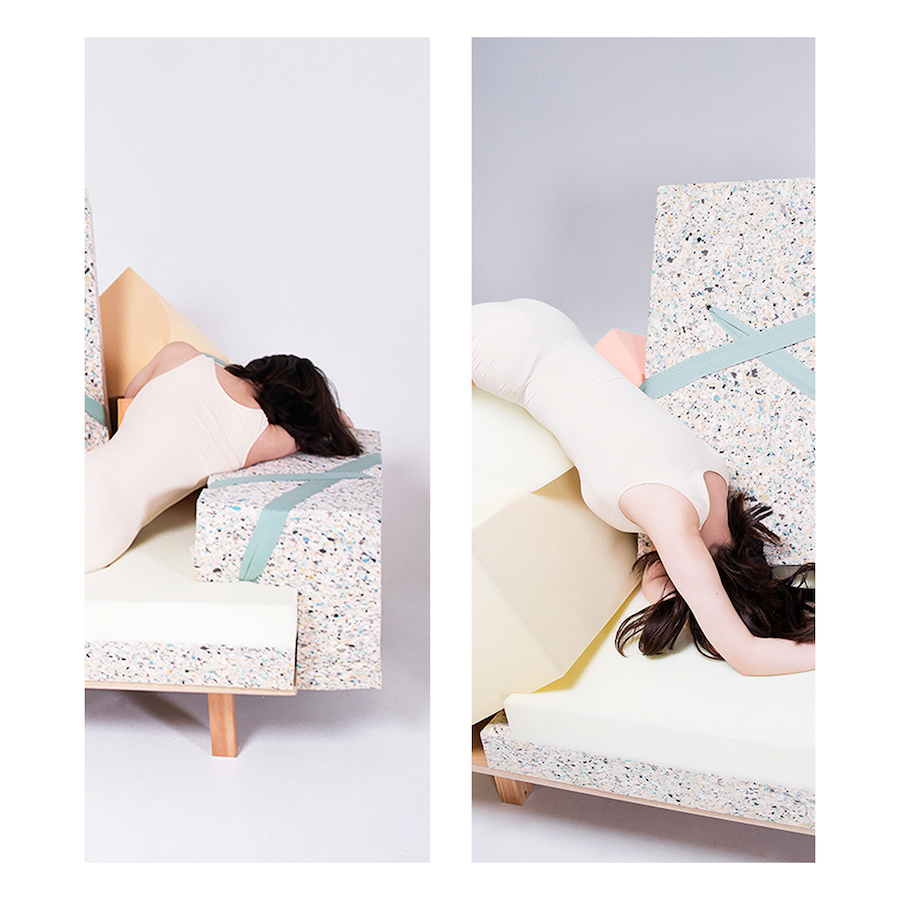 In this collection, the designer use two different ways to explain the theme. One is crazy and exaggerated, like the sofa and chair; another way is simple and smart, like the stool.
Based on lots of experiments, it is clear that naked foam can be used in furniture directly. It feels soft and comfortable. For the people who would like to try other feelings, there are two methods of surface protection. One is use upholstery skills to cover it. Another way is to use a rubber based paint to create a new surface. This will create a different feeling in terms of the furniture's surface.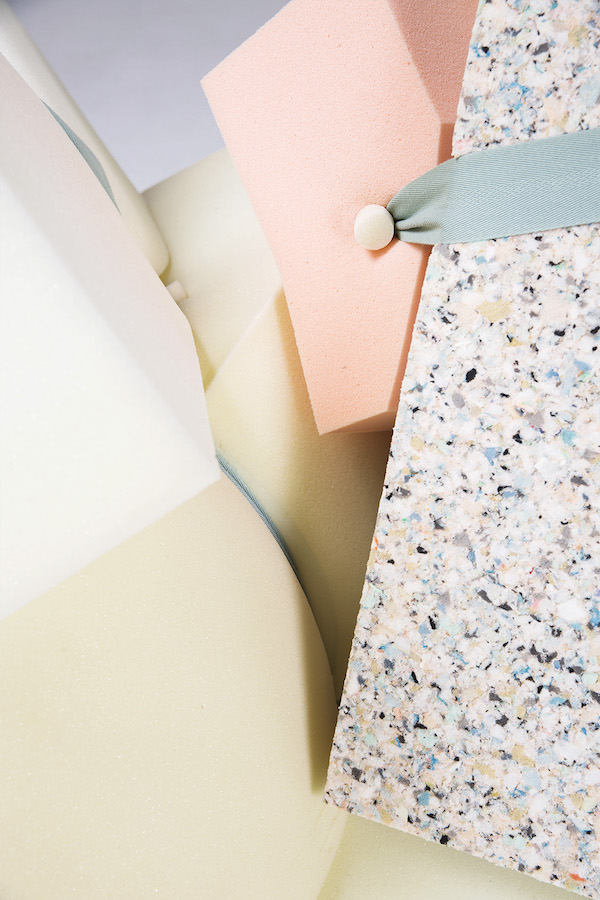 The work was published on "Evening Standard".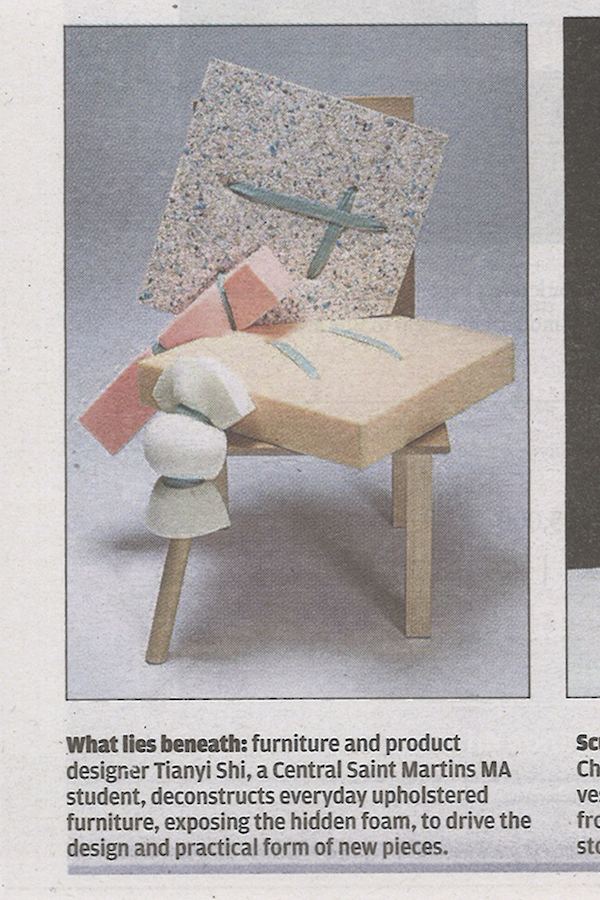 Image source: Tianyi Shi