What Shen is pursuing in sculpture is to transform traditional elements to modern art. For all these years, he has dedicated to comprehending traditional art and expresses them through his sculpture. His creation is pure and rustic, without being commercialized.

"My creations are based on reality; however, it could not be constrained by it," Shen explained his artistic style. Many of his sculptures follow the influence of Realism and minimalism. Besides, he is also fond of searching inspiration from ancient Chinese tablets and stone relief, combing different medium and methods.
Shen thinks his creations must maintain internal and external consistency. That is, the coexistence of art's ideology and form to achieve a balance status. For instance, in his works about Chinese zodiac signs, he brings ethnic culture into modern art by using stainless steel, and redesign the animal sculptures into a visual feast which is novel, artistic, and enchanting.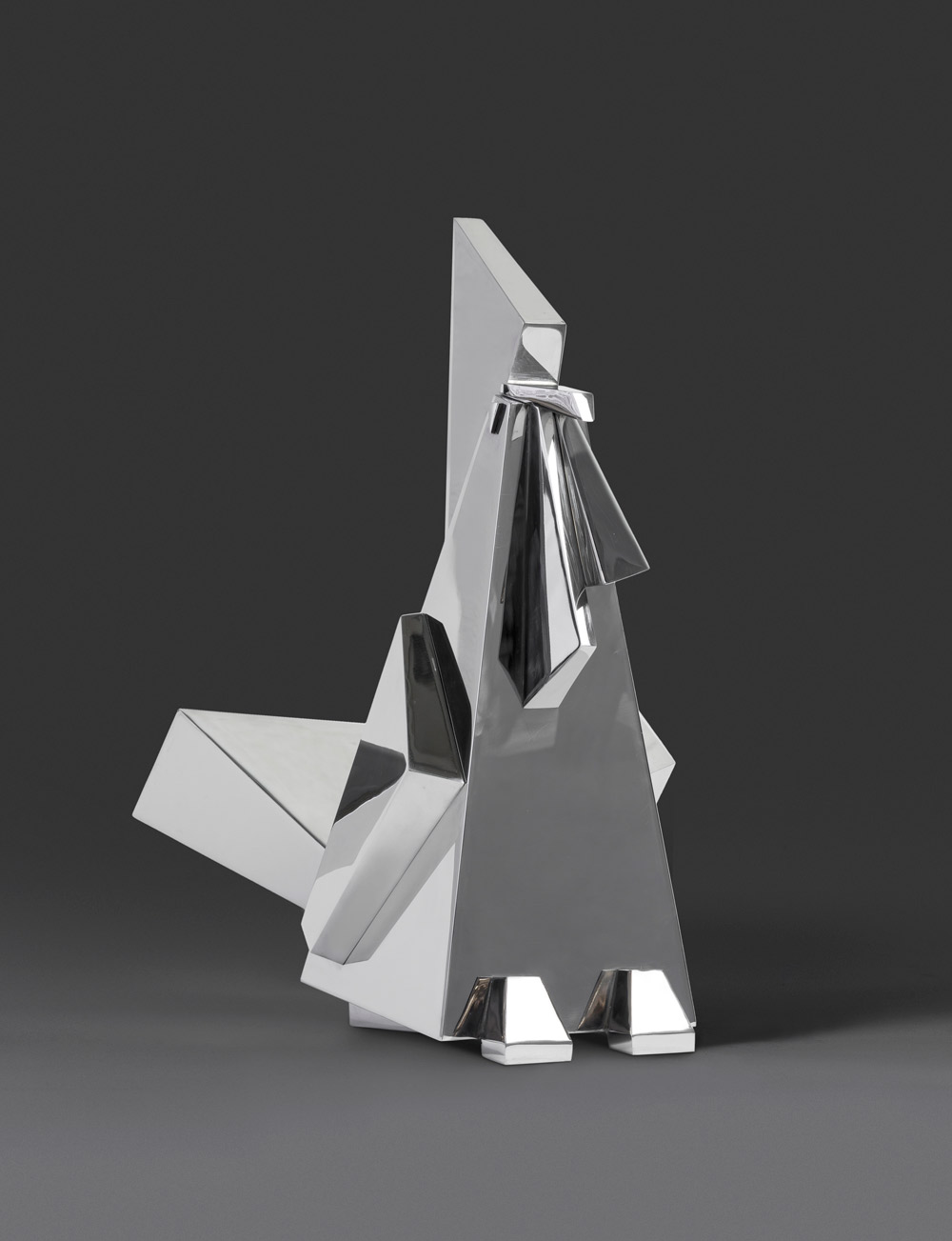 Shen's work "Constancy" uses roosters as a prototype, and simplifies its structure with geometric segmentation, presenting it in a modern sculpture language. He named it "Constancy" because roosters crow every morning, and this kind of perseverance touched him.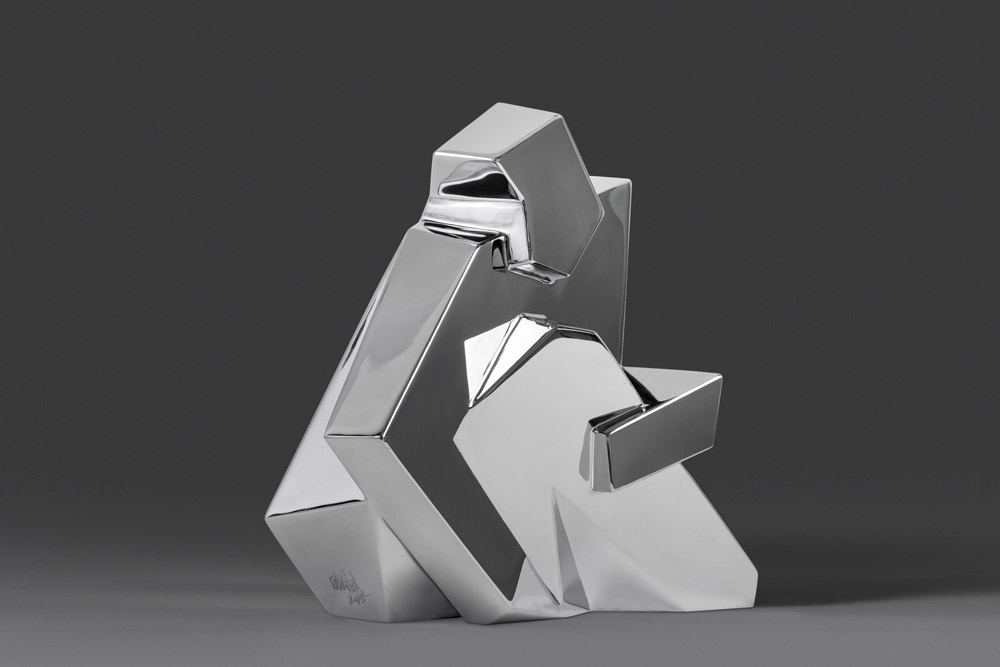 "The monkey" overthrows people's common perception towards monkeys. Instead of bending their knees and arching their backs, Shen's monkeys are nearly geometrical plane with streamlined structure.

"The fast-paced society nowadays makes people impetuous, even a moment of tranquility becomes a luxury. As a result, I want to create a figure who can stand calmly in the face of the passage of youth and keep forging ahead. The figure shows the characteristic of poise and proactivity" Therefore, "Serenity" was born.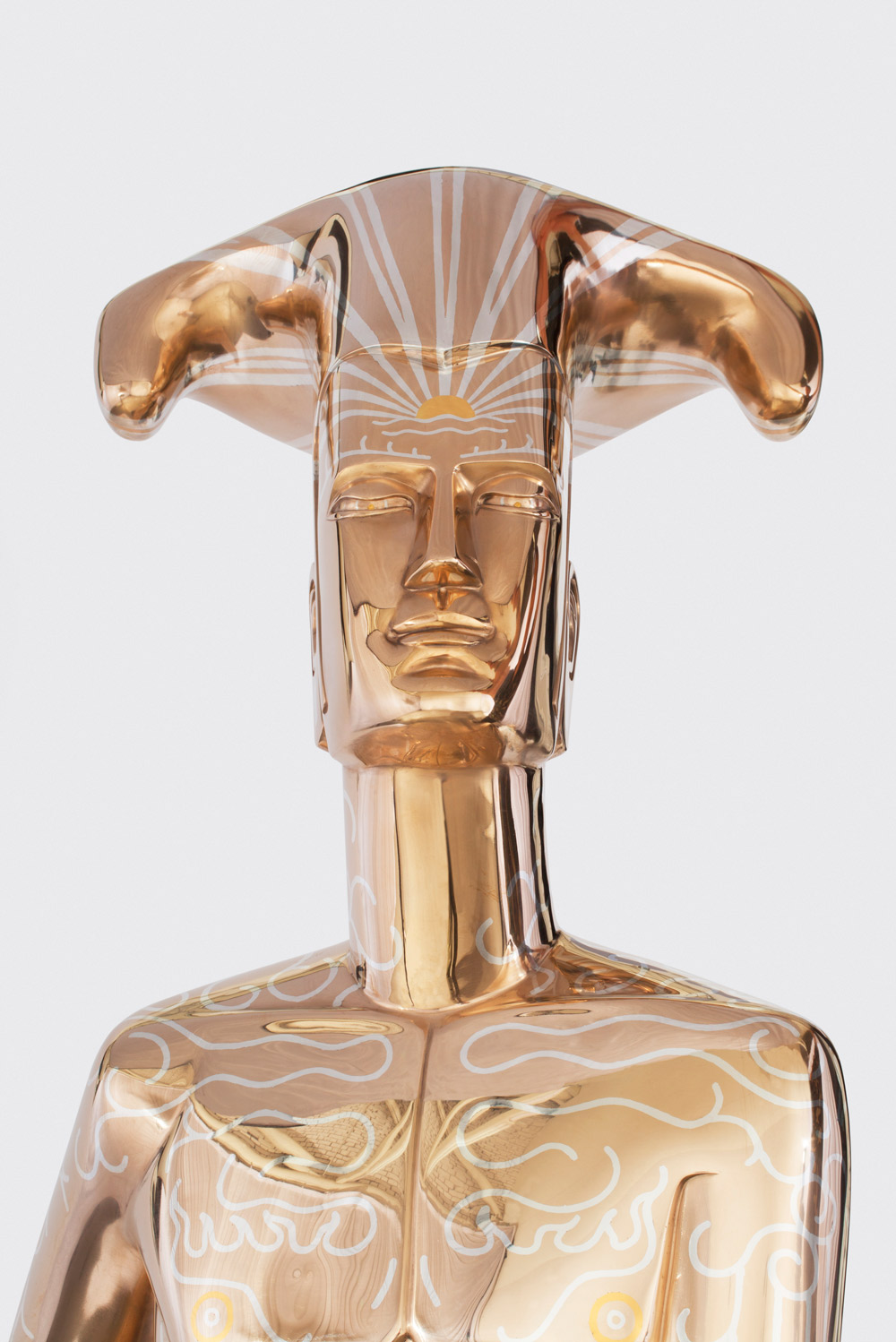 It took Shen over a year to outline "Serenity", remodify it, and accomplish the work. He chose the inlaying gold to protrude decorative patterns due to his passion for traditional art.

Shen first carved design out of the bronze surface, which required groove, inlaying gold and silver wire, and repeated hammered so that the gold and silver surface would be smooth and fit.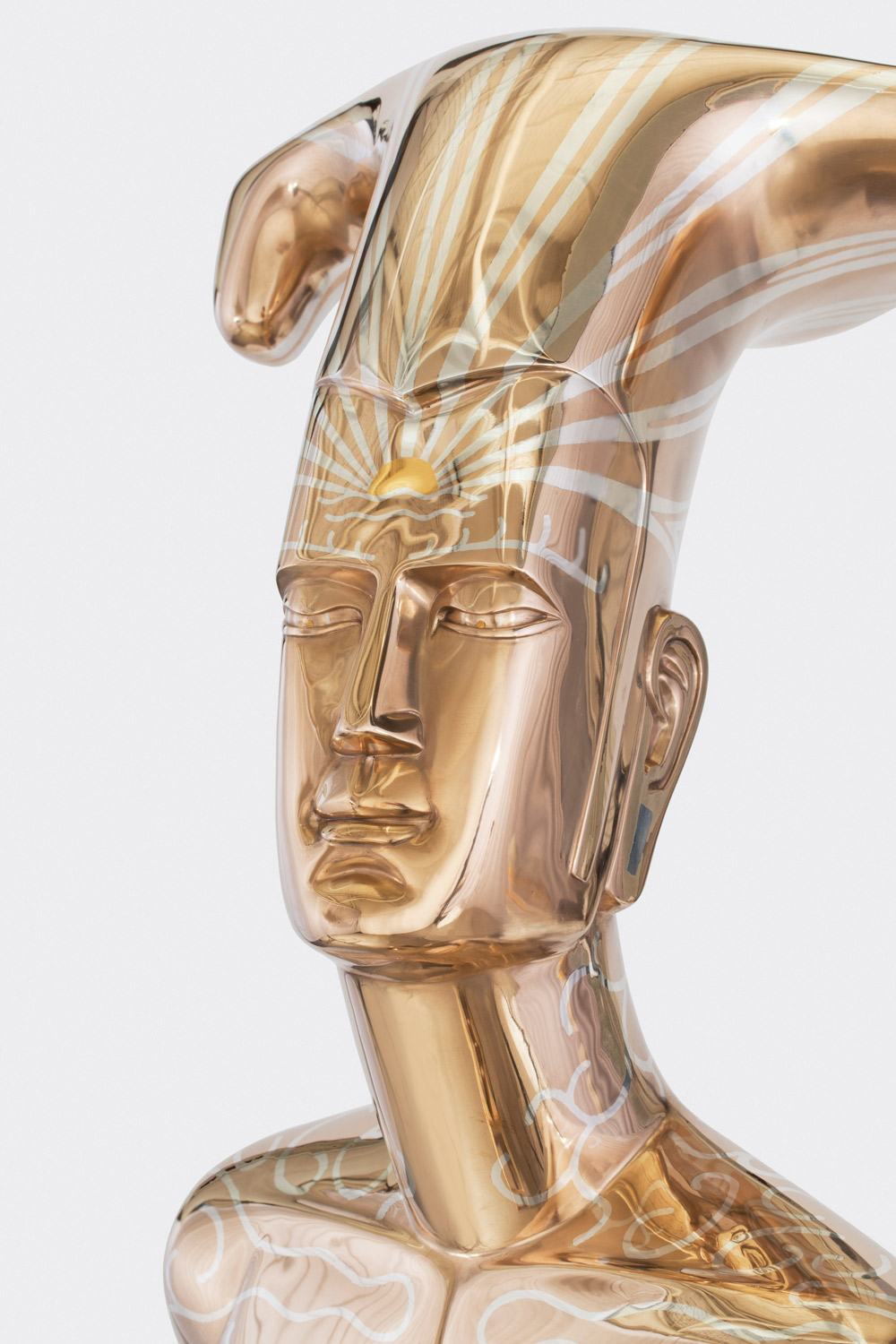 The totem lines are smooth and refining. In view of bronze, gold, and silver, their difference in colors highlights the bright decorative patterns.

"When I concentrate on creation, I interpret Chinese, ancient Egyptian, ancient Greek, as well as other civilizations and modern art through spatial relations. At the meantime, I choose the most suitable medium to present them." He said.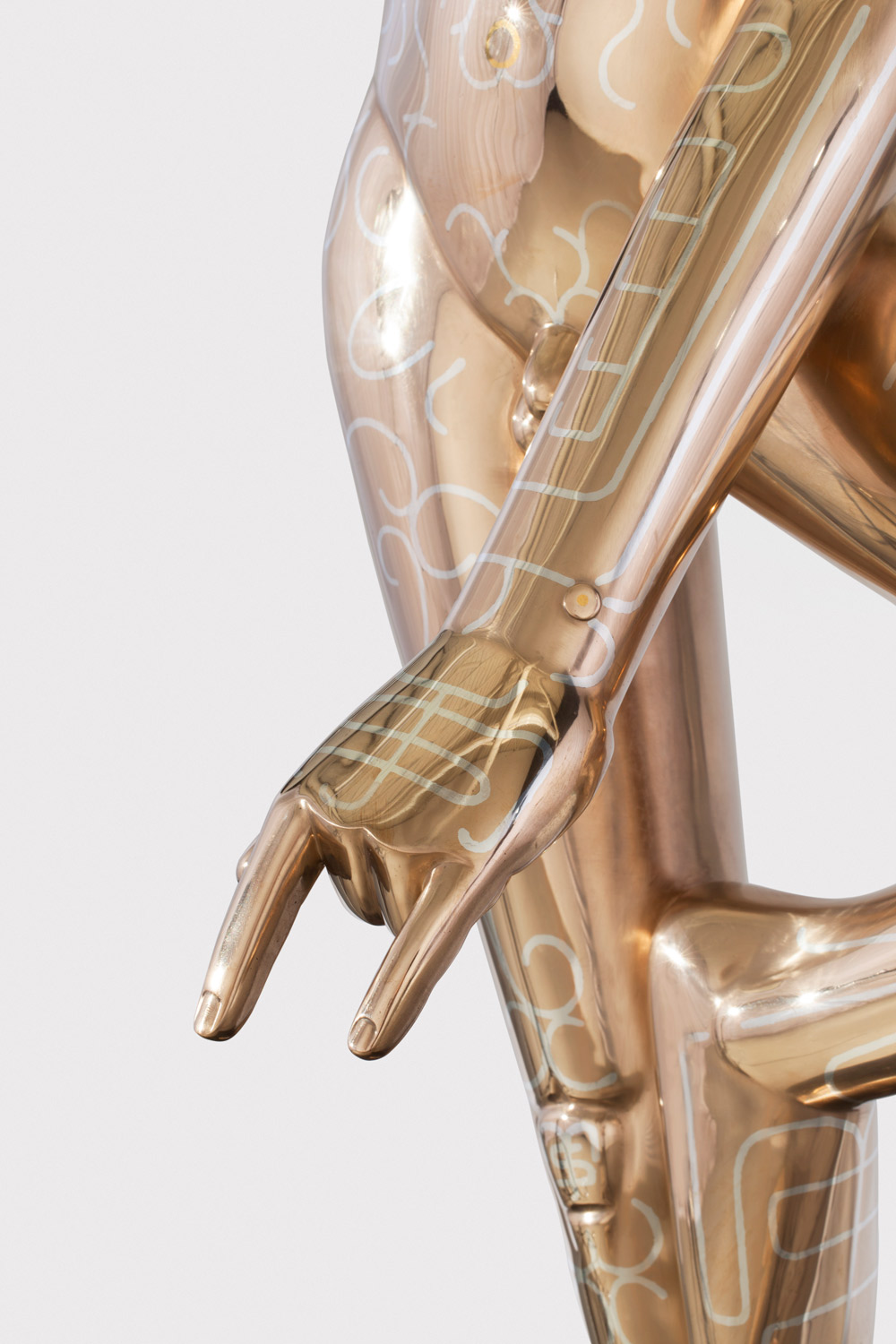 In my opinion, what is amazing about Shen's art is that he boldly combines drawing and sculpture. Besides, he uses inlaying gold, the traditional Chinese skill that is nearly lost to the world. Yongji Shen's talents and dedication to art deserve people's attention.