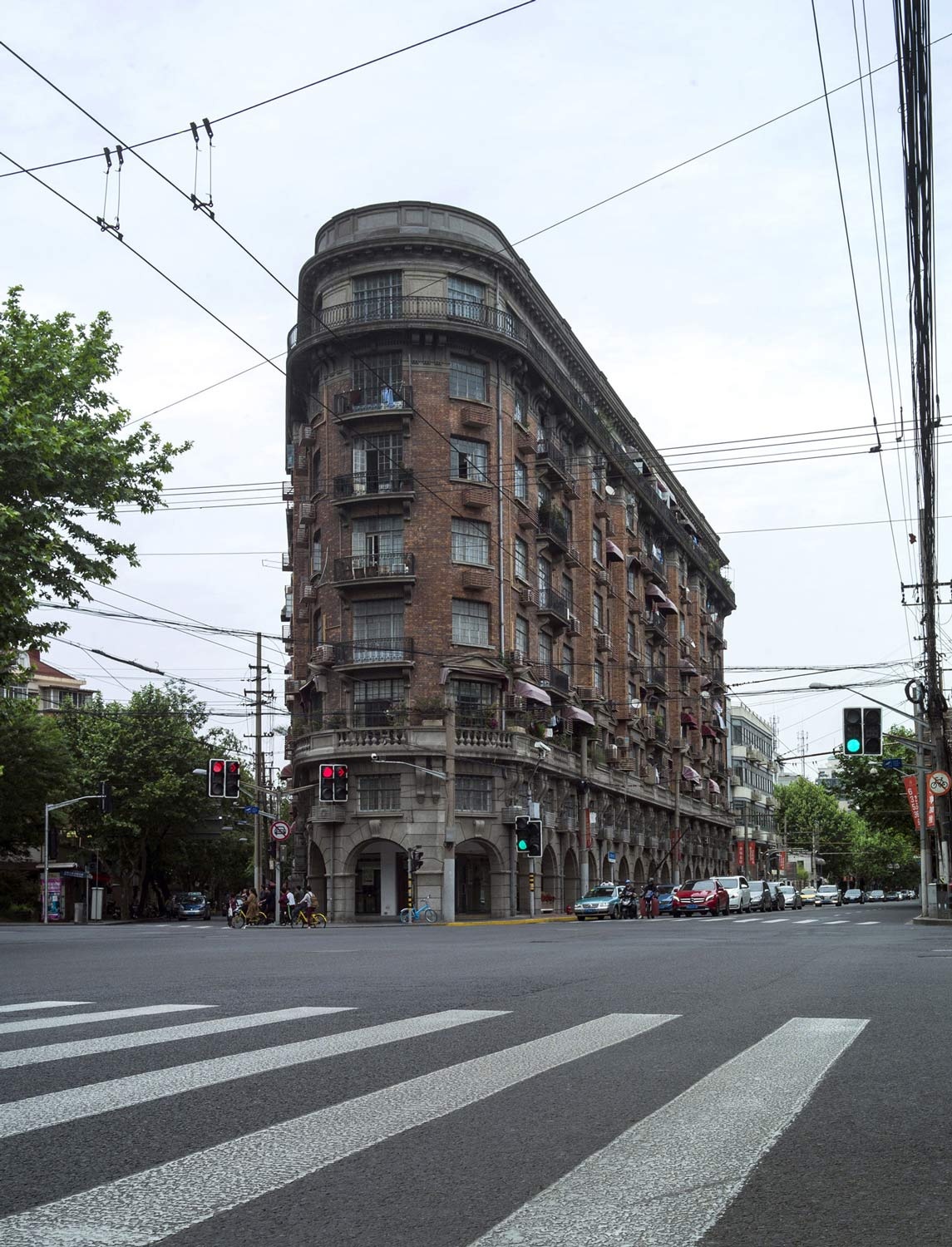 I.S.S Normandy Apartments is one of the earliest high-rise residential apartment in Shanghai designed by the Hungarian-Slovak architect László Hudec. Atelier TAO+C was commissioned to renovate a small flat on the top floor of the building.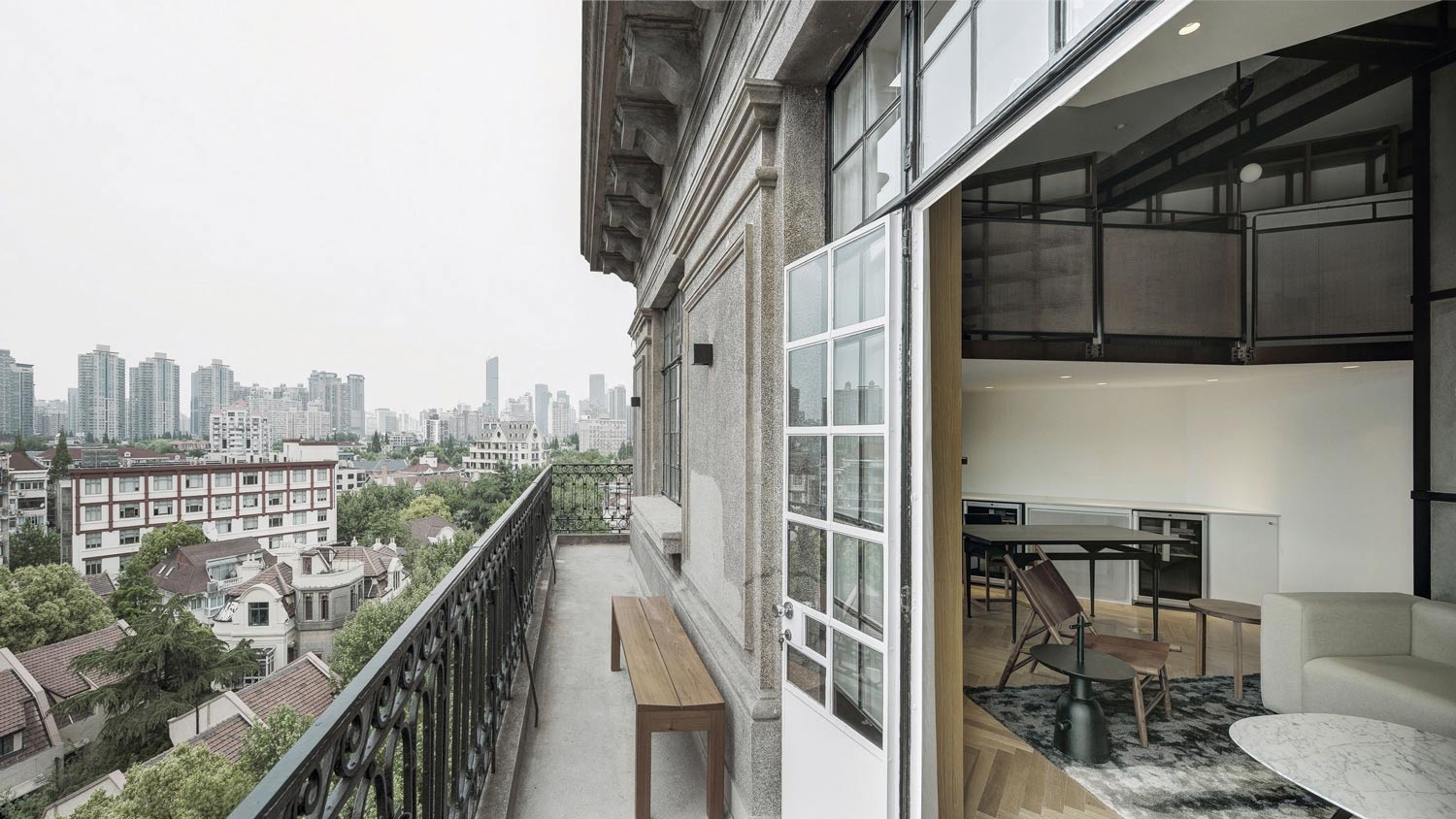 There is a 12-metre long terrace on north-west side of the flat overlooking the cityscape of the French concession.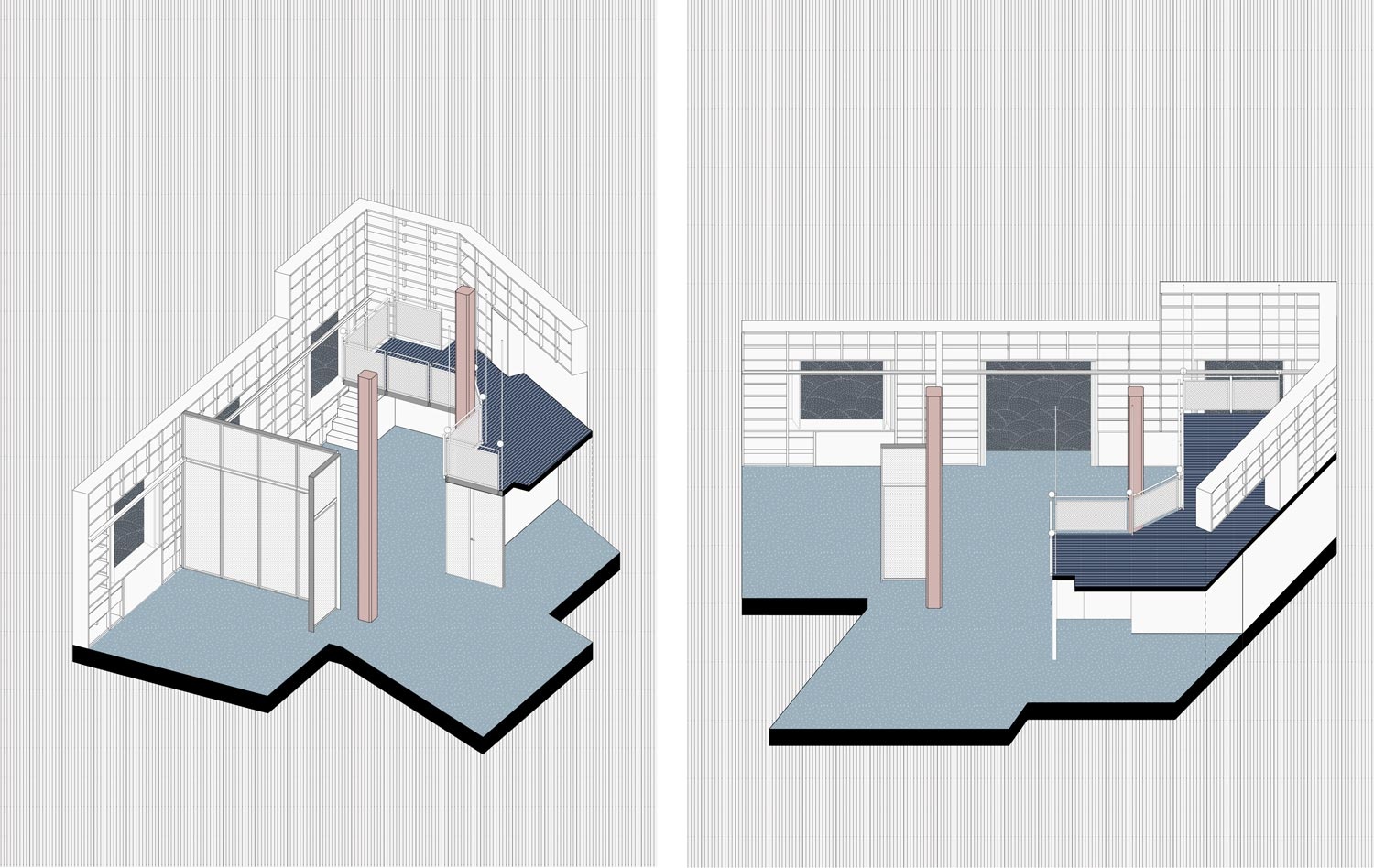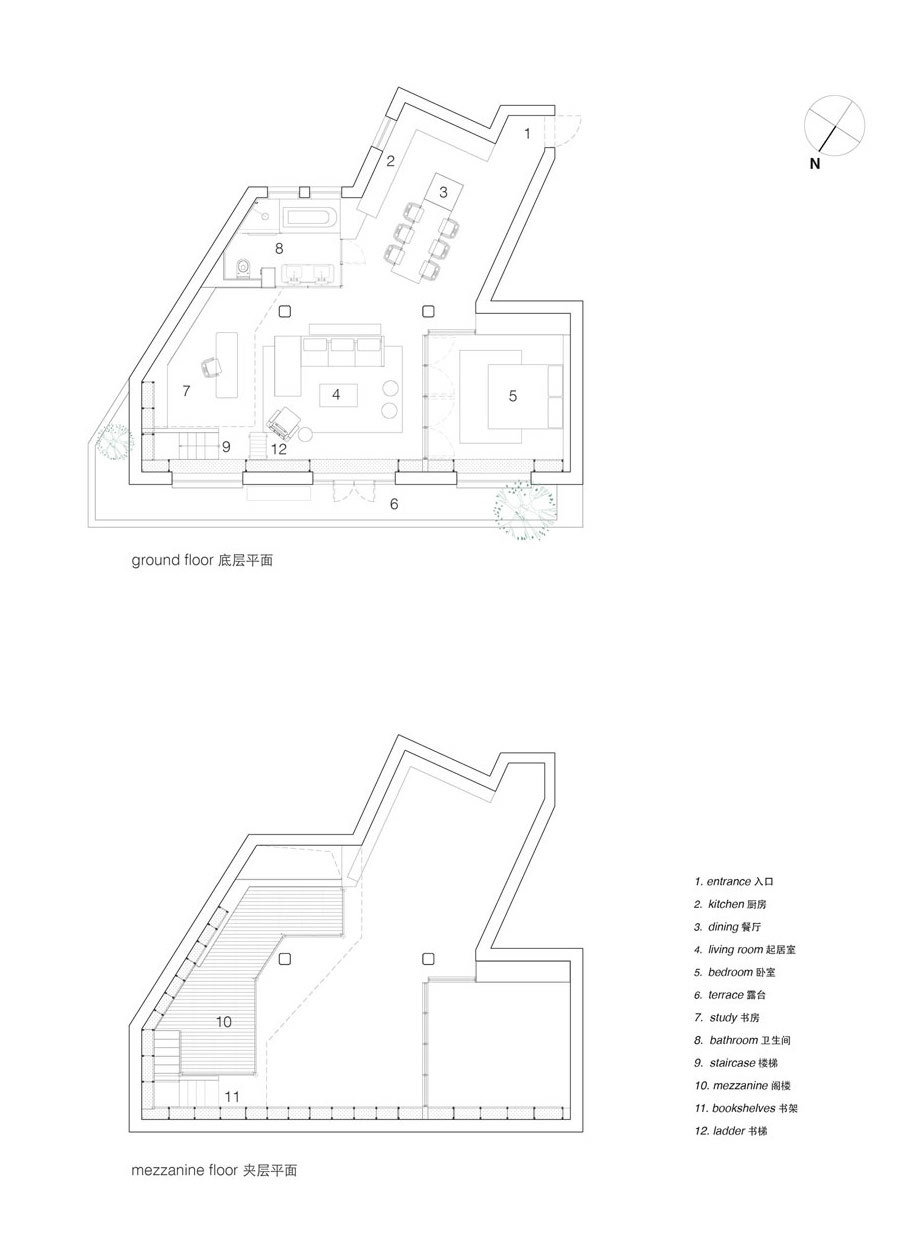 The plan
Different from the conventional organization of a home which celebrate a living room and bedroom as the main space in China, the proposal calls for the perception of space that break the usual patterns of domesticity – study room as the engine place of everyday life.
The existing structures and concrete façade was kept intact and exposed while all interior partitions were tear down, result in an open and wall-less layout break the boundary between rooms.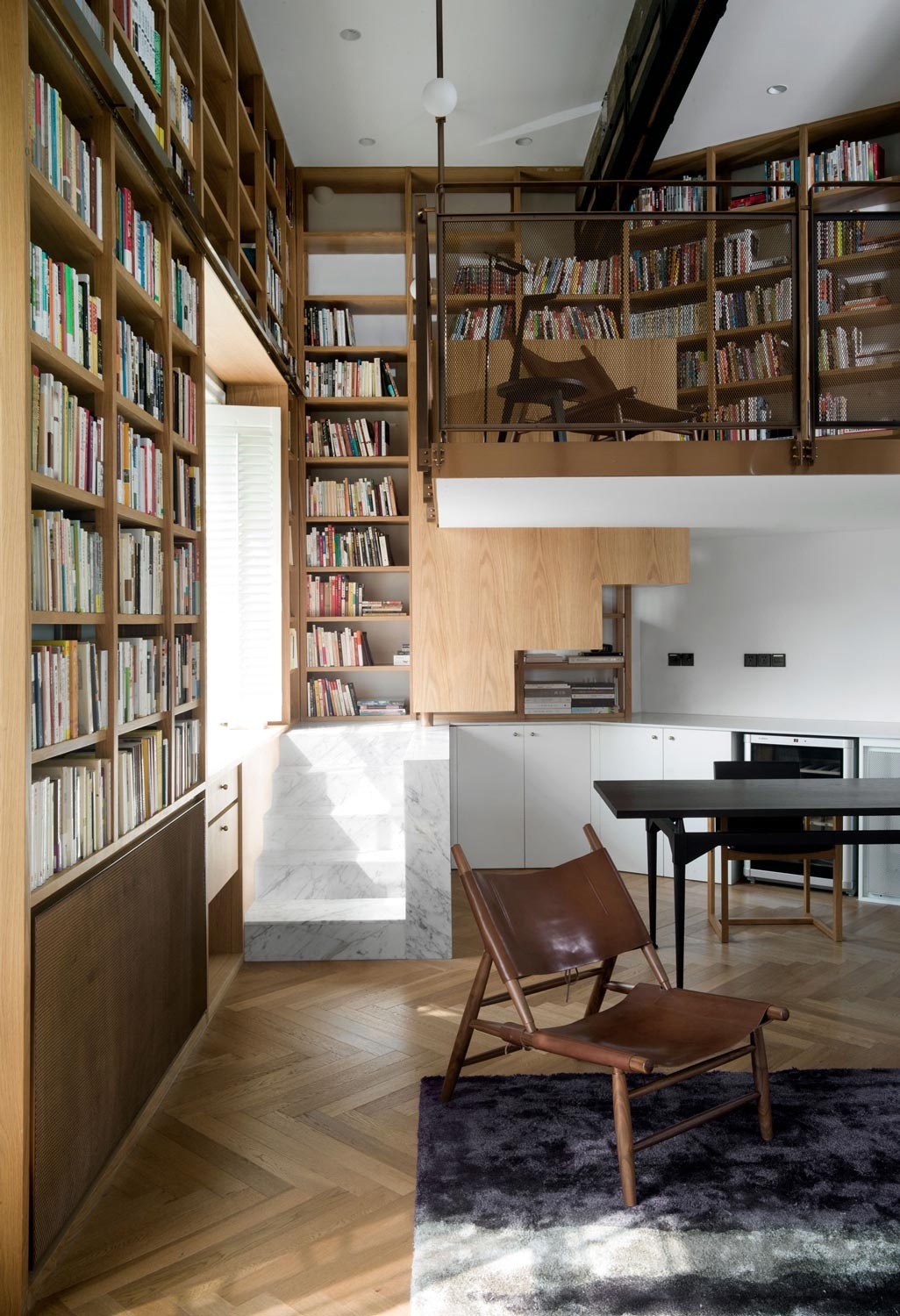 The architect inserted a dominating oak bookshelves from floor to ceiling into the flat. The bedroom and living room is allocated around and beneath the bookshelves and cease to delimit their own borders. When the slender bronze framed glass doors opened entirely, the whole place become one study or a home library.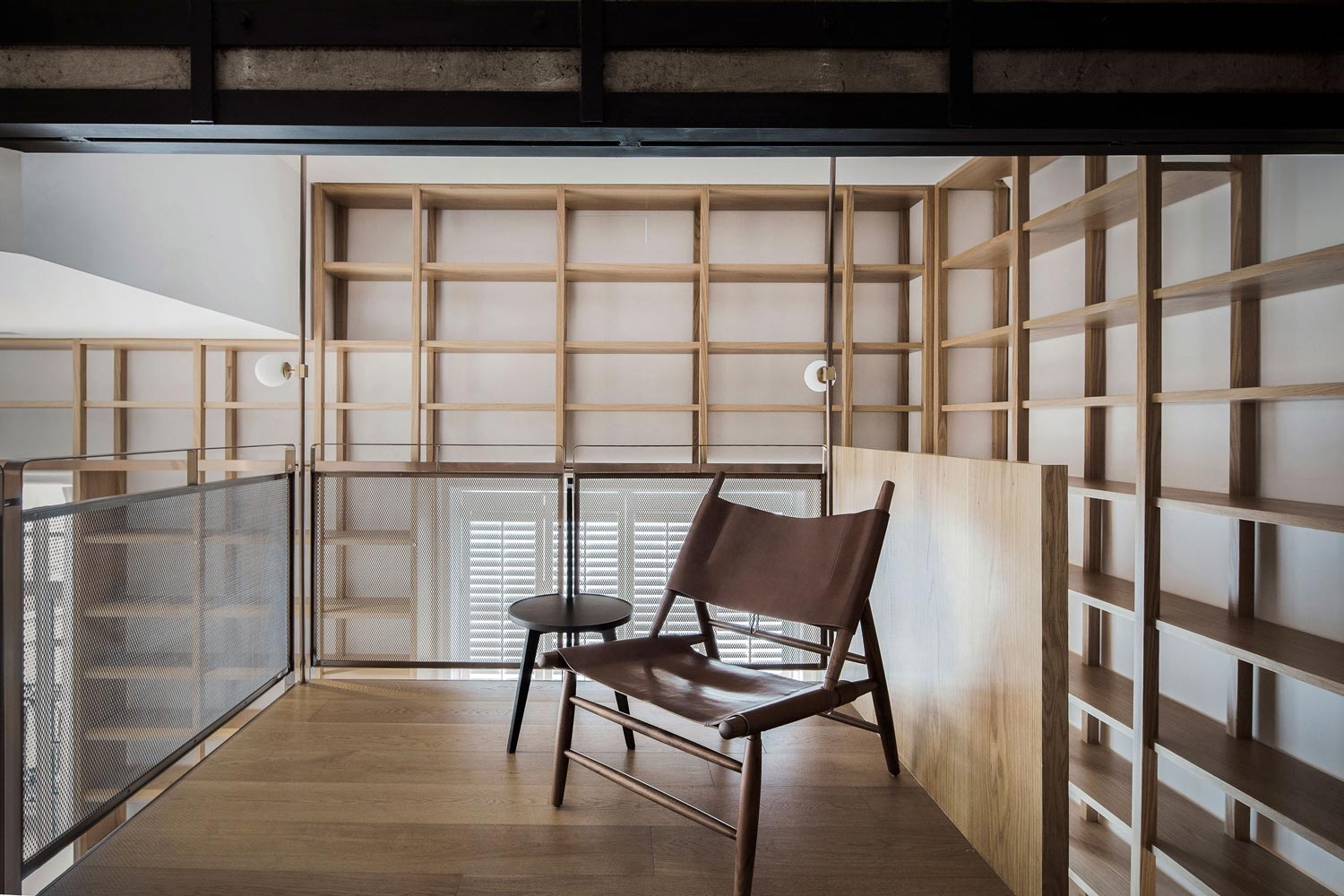 React to the diagonal line of the bookshelves and the envelope of building, a small elevated attic along the corner was introduced to break down the he homogenous space of a flat level. a narrow set of stairs brings you to a small mezzanine level on which the inhabitants saw the bare concrete beams with the consciousness of under the protection of the roof. On one side full of bookshelves, the other side, the sight saw through a light bronze mesh handrail, looked down to the whole ground floor.
There are many levels of reading spaces and the corners of meditating, and layers of seeing and to be seen. Surrounded by the bookshelves, a space inhabited with serenity by books, object and men was inscribed.
Designer: Atelier Tao+c
Project Type: Residential – apartment
Completion Date: May 2017
Design Period: April 2016 – October 2016
Gross square footage: 95 sqm
Images Source: Atelier Tao+C