"To establish a significant Chinese brand, you have to discover its roots and culture." Chai Xing Tong, the founder of CHAI'S, said. He noticed that what lack in current Chinese society are cultural inheritance and innovation, not the existing materialism. Chai has spent a lot of time discovering what's necessary for a brand to withstand the test of time, and he found the answer within the traditional art of Chinese ethnic minority groups He established a design brand aiming to deliver humanistic values and to connect traditional craft with mainstream society, opening more opportunities for last-established artefacts.
As textile art is facing a decline in the mountain areas of Guizhou, CHAI'S established a platform that enables such artistic skills to carry on its legacy.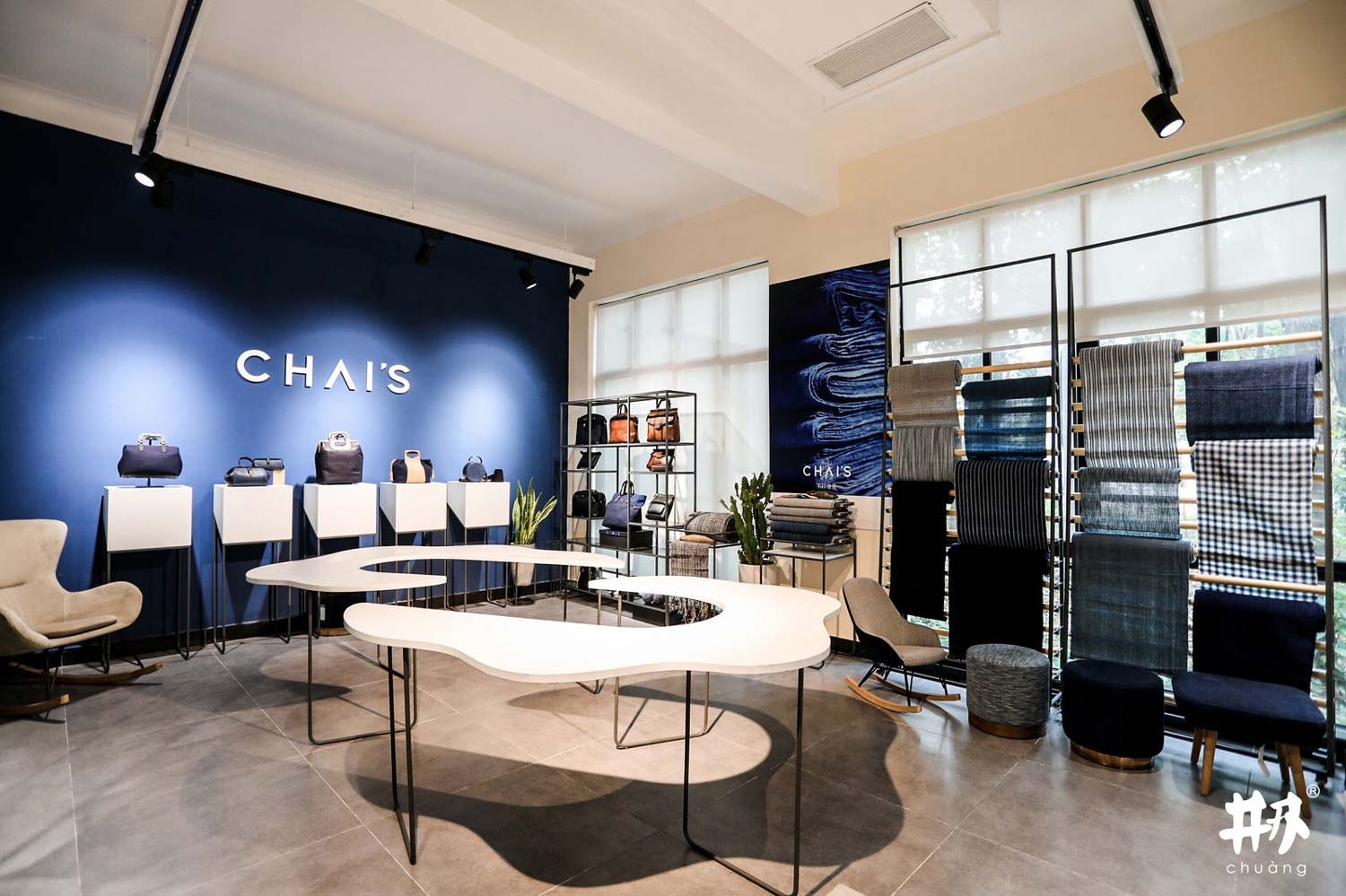 Shedding Lights on the Value behind Textile Art
In the past few years, Chai has witnessed the rise and fall of many commercial brands. Many of them failed due to putting too much attention in expansion without focusing on establishing brand values. Therefore, Chai decided to start a long-lasting brand that delivers a strong emphasis on skills and craftsmanship.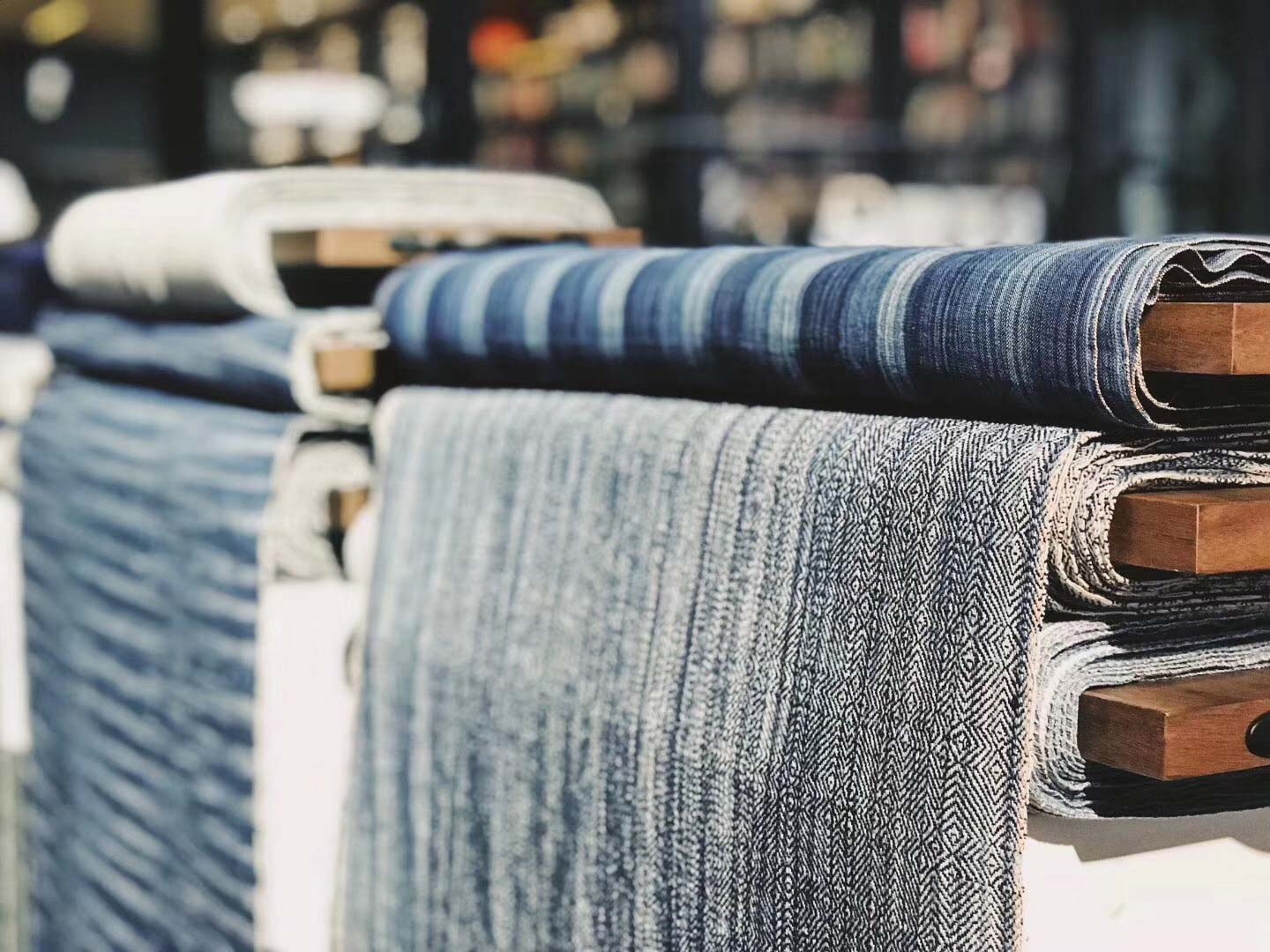 There are more than fifty minority ethnic groups in Guizhou. The unique folk arts and crafts there has attracted designers from around the world. Among them was Japanese designer Issey Miyake, who got inspired by Miao people's daily wear pleated skirts when he visited Guizhou in the 1970s, and created his world-famous pleating fashion collections.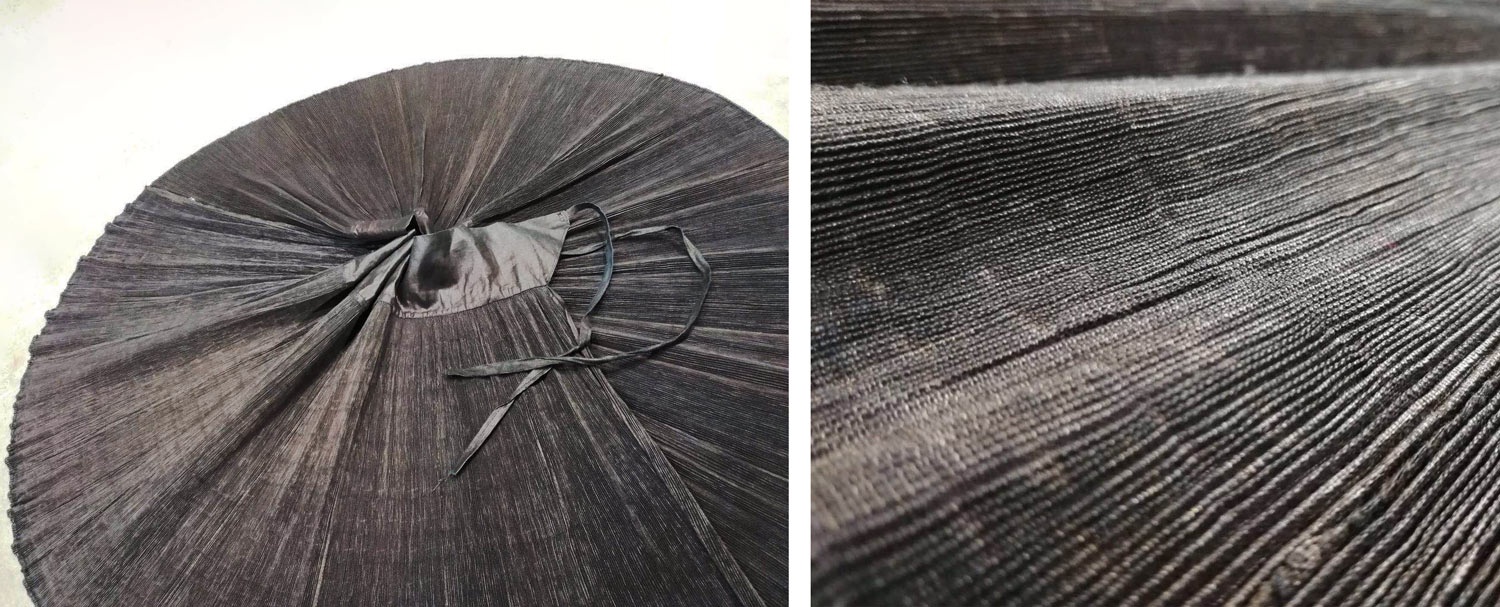 Miao people's pleated skirts
After several research trips, Chai found that many tribes remain poor even though they have exceptional craftsmanship in textile art. However, there are the elderly over eighty years old who still weave every day, feeling happy and content to engage in such cultural legacy. Textile art is an important cultural asset for them, and the value is passed down from generation to generation. The weaving process is an embodiment of perseverance. They hope that young people will continue to carry on such craftsmanship, but a complex skill like this is facing a generation gap because of the lack of commercial value.
Their story has touched the CHAI'S team. Therefore, they built a high-quality brand of textile art by establishing a base in Guizhou and production factories Guangzhou. They want to teach the locals about design mindsets. The ultimate goal is to build a bridge between traditional and modern values through fabric design. If their initiatives can reflect commercial value, it means that more young people are willing to invest in their time to inherit the industry. Moreover, they think that the brand should not do any harm to the environment and preserve the surroundings for future generations. Every inch of the fabric is handmade and not mass-produced, and CHAI'S chooses natural dyes to reduce environmental damage.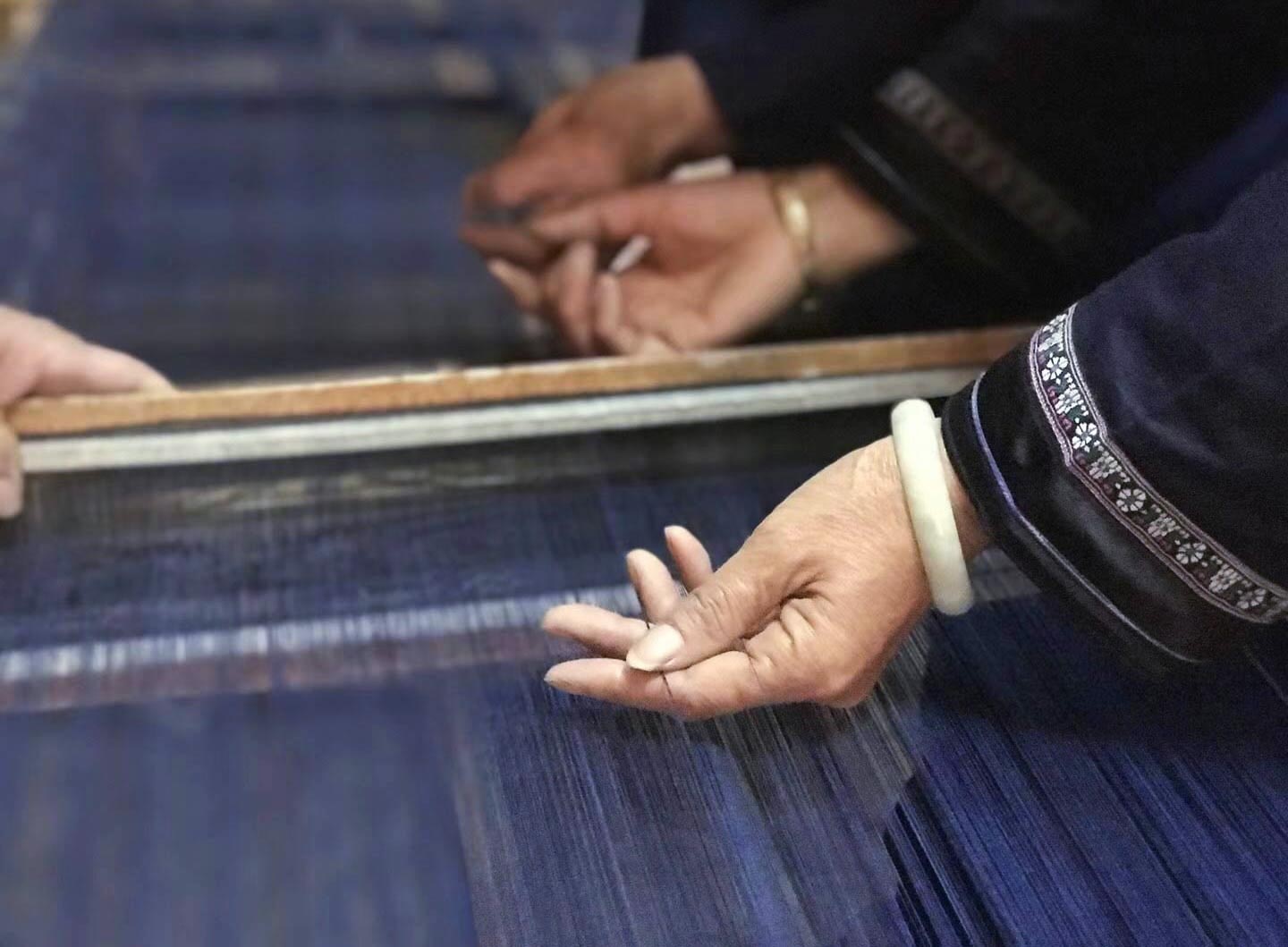 Developing the Brand
CHAI'S adds modern design into traditional craftsmanship to present cultural significance in products such as handmade bags, furniture, and clothing to the public, and strives for opportunities of a global exposure. Recently, CHAI'S has strengthened cooperation with different organisations and educational institutions, opened exhibitions and participated in the completion of the library of folk art design. CHAI'S hopes to establish a traditional handicraft base and foundation that can further promote traditional arts and culture.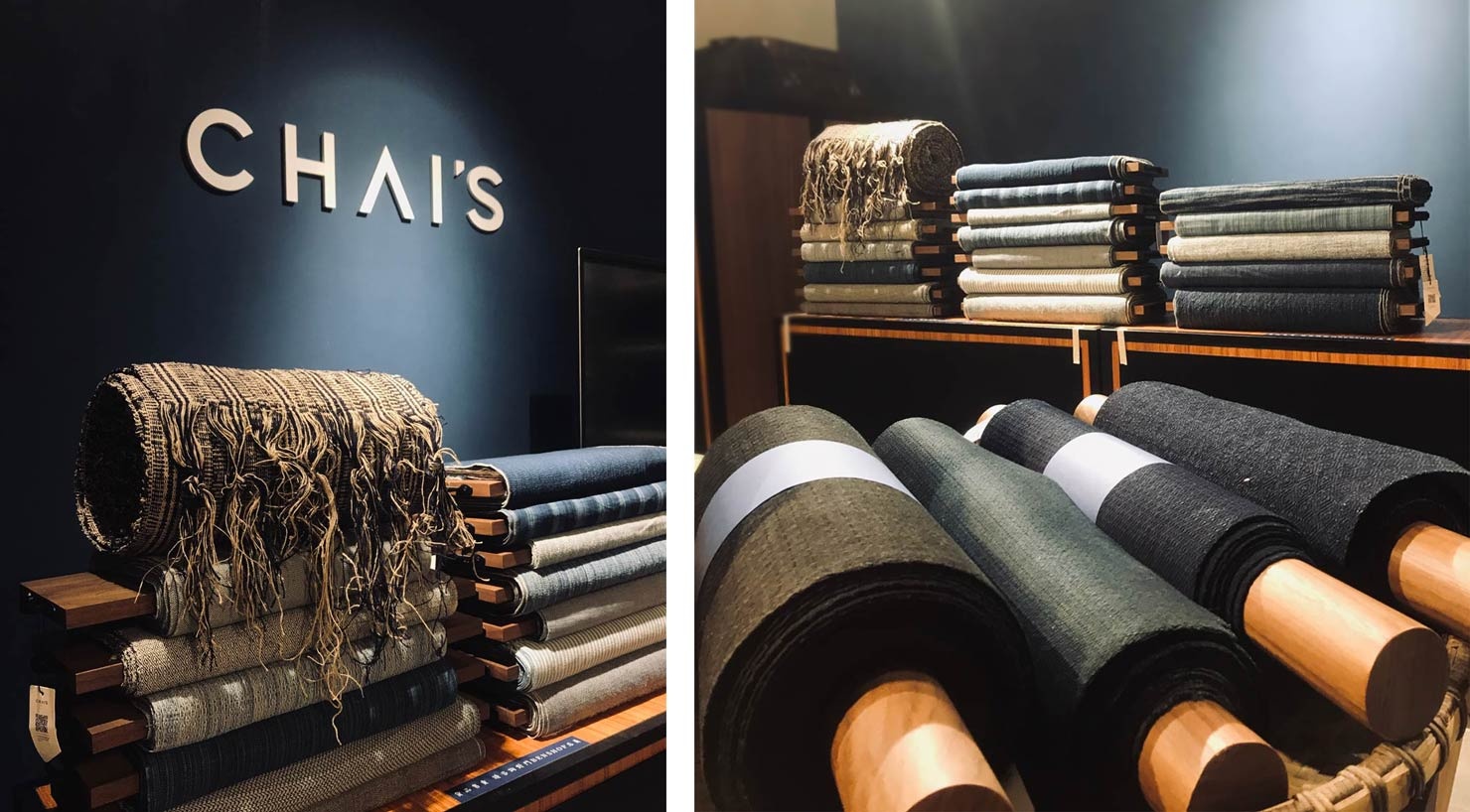 CHAI'S extensive textile archive
In the process of traditional craft innovation, it is necessary to put emphasis on the concept of cultural inheritance. Business development is merely a small part of the process. What is more important is to reflect the value of the brand. Chai sees that traditional textile art is gradually recognised by the public. Through the cooperation of local government and women's organisation in Guizhou, traditional textile craftsmanship is gaining more support among the locals. Young people begin to dedicate more time and turn the page for the textile art industry. Chai said: "Chinese design industry needs more time to explore its originality, but every step taken is an important attempt."
Over the past five years, CHAI'S has collected and developed over two hundred textile designs that form an extensive archive, and they are inviting designers and artists around the world to collaborate and further explore the possibilities of these delicate and beautiful fabric. If you are interested in this project, please contact us for more information.
Image source: CHAI'S