The following interview is conducted and written by our partner Belong New York.
Today we invite the founders of Mán-mán studio, Zhipeng and Daishi. I heard their collections have been listed on 1stdibs for a while and the most expensive piece, the melting table is 60,000 dollars. Roger Federer and Kylie Jenner both collected it! As young Chinese designers, what makes them have such achievement in the international market? Now let's start our Q&A talk.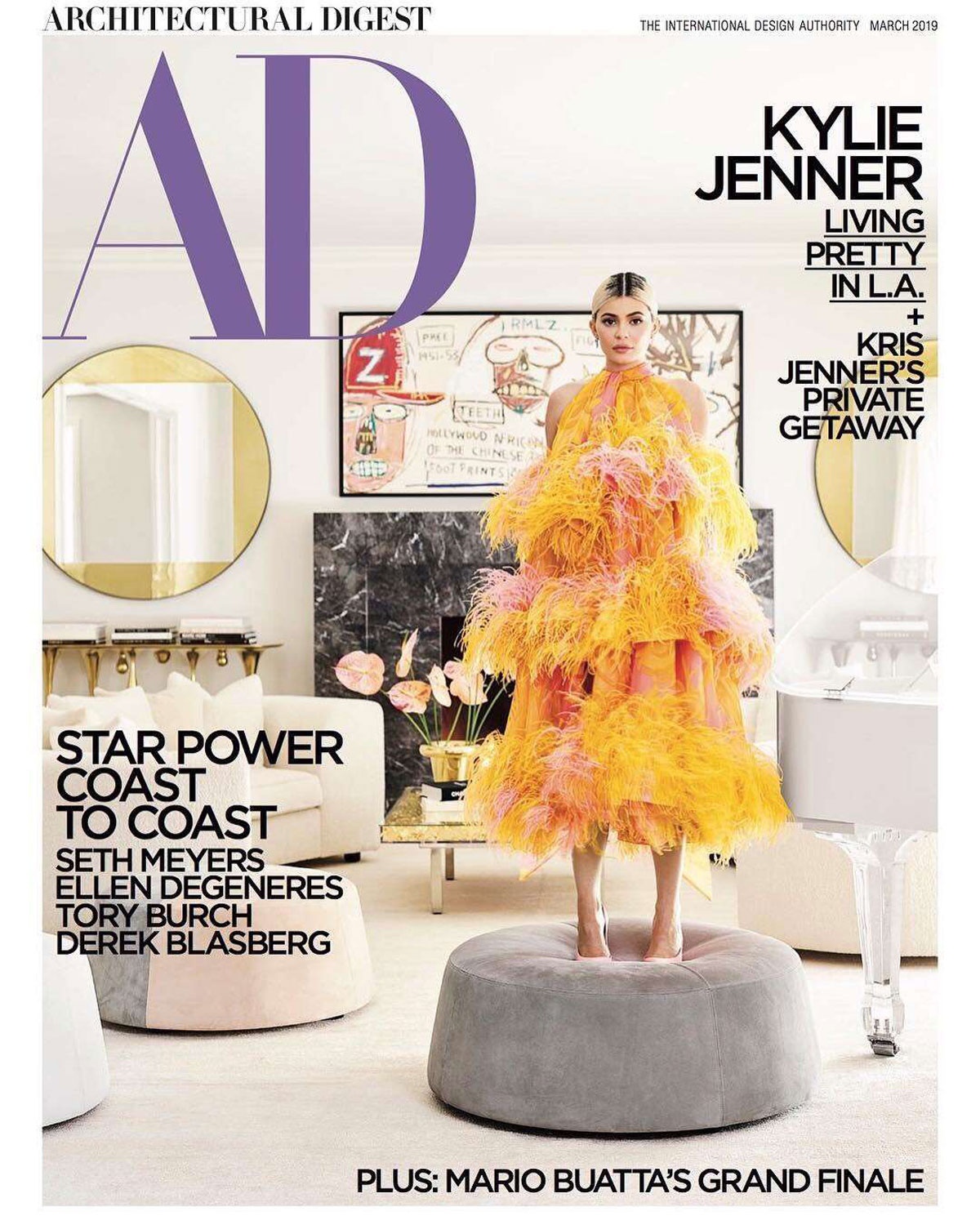 "Water drop round table" in AD magazine
Mán-mán studio was founded in 2015 by Daishi Luo and Zhipeng Tan. They are good at discovering material properties, and crazy about copper. They have kept developed their own craftsmanship, use material-creation thinking to explore the boundaries between design and art, and the relationship between materials, nature, and humans. In recent years, a series of explorations have been conducted on the theme of copper. Tan is good at lost wax casting, and Luo focuses on the study of copper growth art. Both explore the multiple life states of copper from a physical and chemical perspective. Each of them independently creates and integrates each other, exploring the multiple possibilities of matter in continuous experimentation and application. Their creations are exhibited in leading exhibitions, galleries and institutions around the world, such as Design Miami Basel (US, CH), Collective New York (NY), Salon Art+Design (NY), Design Shanghai (CN), HOW. Art Museum (CN), Asian Art Exhibition (HK), Gree Coast Gallery (CN), etc., and supported by the National Art Foundation of China, the works are collected by art galleries and a number of private collectors.
Hi, Zhipeng and Daishi! Thank you for sharing your opinions with us! Let's start! Can you introduce yourself to our readers first?
Hi, everyone! My name is Zhipeng Tan and this is my partner, Daishi Luo. We founded Mán-mán studiotogether.
The name and logo of your studio is very interesting. What's the meaning ?
It comes from the Chinese fairytale book "Classic of Mountains and seas". It is a bird consisting of two birds. It cannot fly without the other. Daishi made the logo by herself. The meaning is about the pursuit of creativity and imagination which is our fundamental standards of creation. And of course, we try to go beyond our pursuit all the time.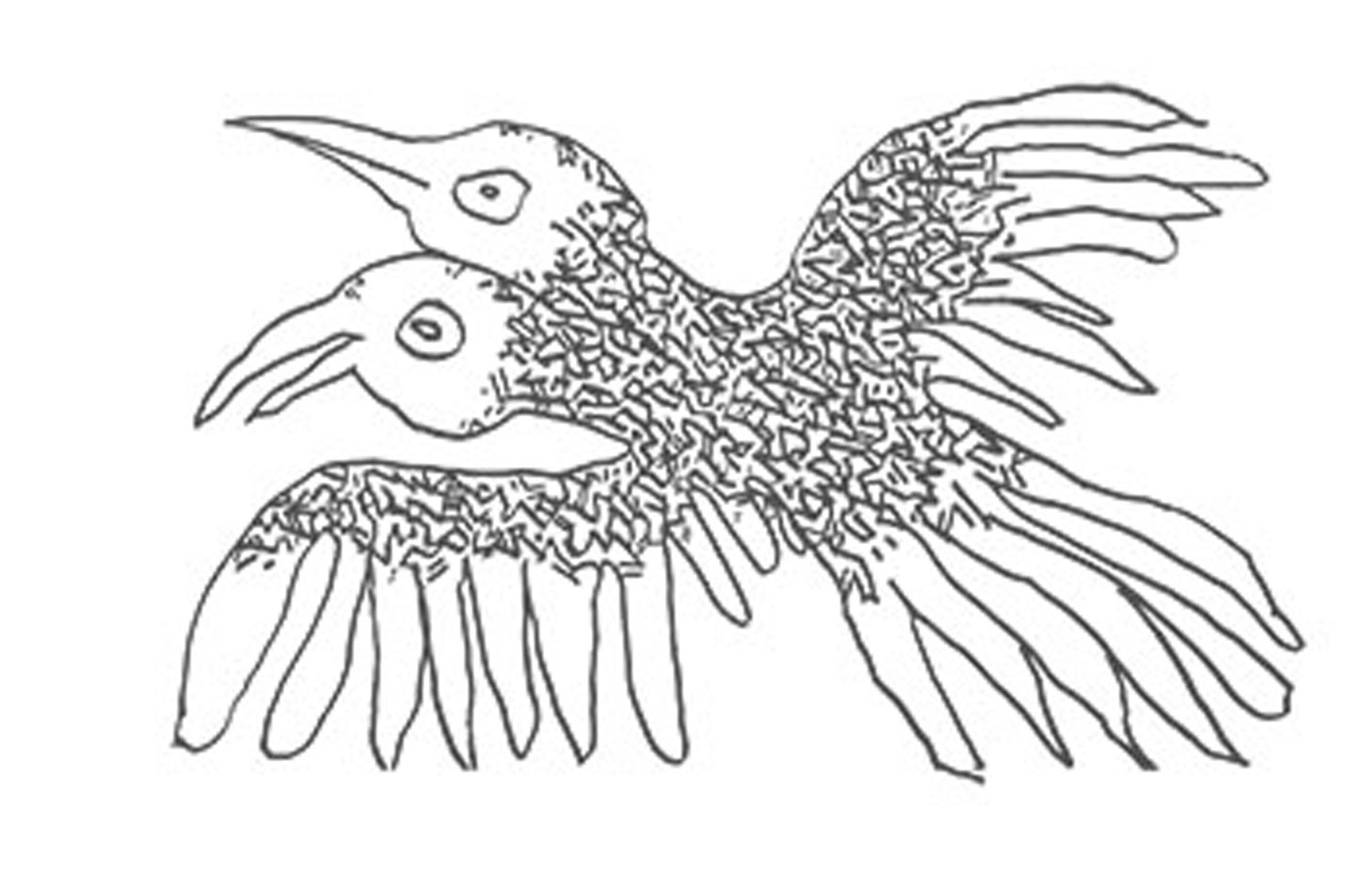 The logo of the Mán-Mán studio
It looks like that Daishi focuses on researches of materials, while Zhipeng focuses on the skeleton or say form. What is the actual role of the two founders?
Our work is roughly divided into two lines; one is the individual creation that does not interfere with each other. And the other is the teamwork. The part of personal creation is continuous output. For example, Zhipeng works on contemporary furniture design with the method of wax loss casting. Daishi devotes herself to testing the potential of materials, arousing the non-normalization of conventional materials and using them in our works. In our studio life, teamwork is a very natural thing. When a project comes in, we will consider how to implement it, and then execute it according to different plans. Generally speaking, all the projects in the implementation phase will have a clearer division of labor, eg. In our project "Walking Vase" Zhipeng is responsible for the form and Daishi is responsible for the color on the surface. "A space Odyssey" series is the art of color. So Daishi is working on the main part while Zhipeng gives idea of structure. And in the project of  "Airhome" ,  we work together at each stage. So our roles are not fixed and will be changed from project to project.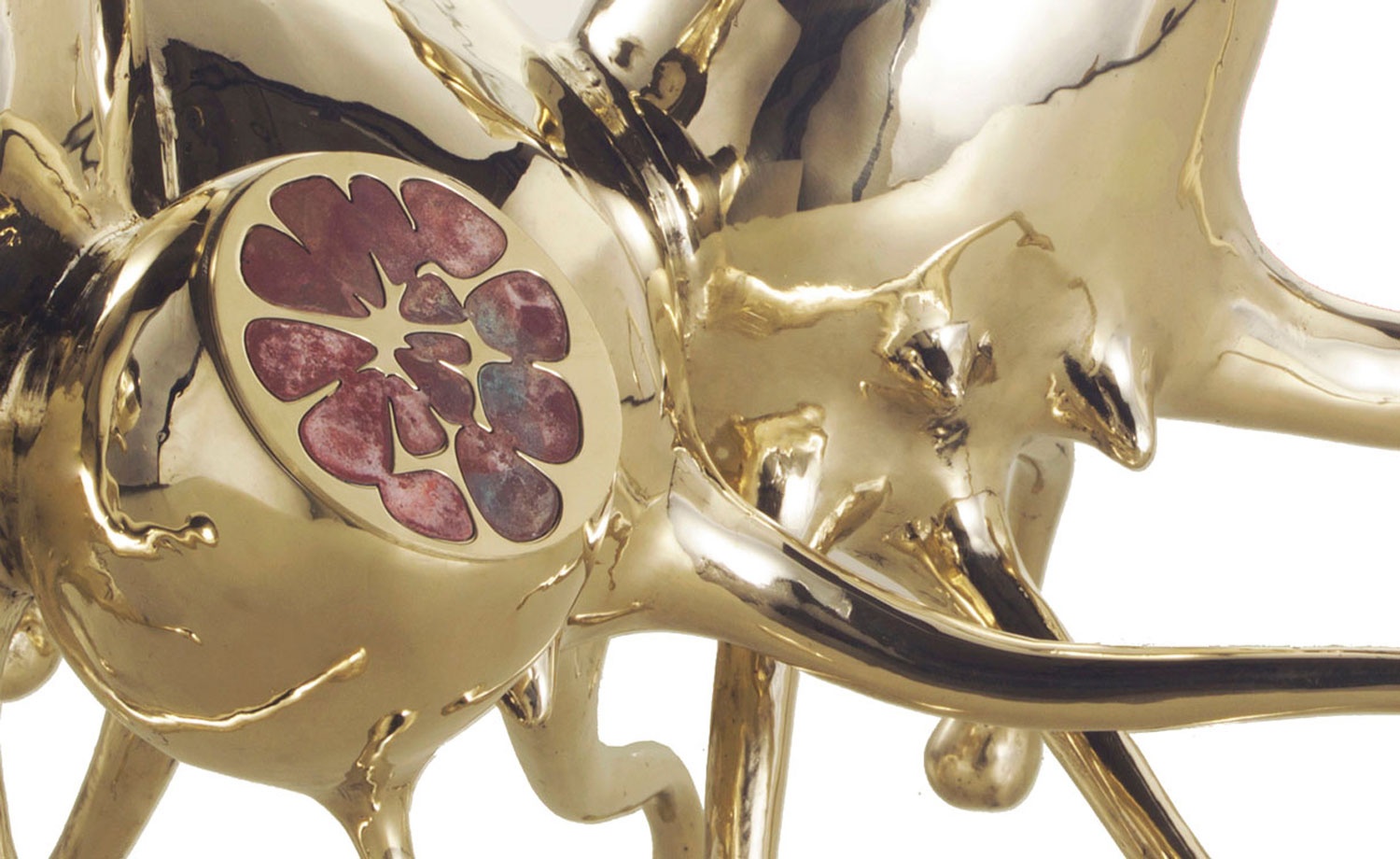 ''walking vase'' by ZhiPeng Tan


"Airhome" by ZhiPeng Tan and DaiShi Luo


As a husband and wife team, you will have different opinions for sure. How do you resolve it? How to face the transition of different identities in life and work?
Disagreement is bound to occur. Most arguments are for better works and conversations can help reflect on one's own thoughts or make us have a clear judgment. We do not deliberately think about the transformation of identity, because we are doing is what we love. So often the scene is: have dinner while talking about work and discuss what's for dinner while working. Life and work have been integrated.
What does your working environment look like?
It looks like a lab of a lot of tools.
What's your favourite work? Or the most meaningful one?
We can't pick a fav because each one stands for the status of that moment. If we have to say,  that's " the 33 step chair" by me,  "spontaneous growth of copper" by Daishi and an immersive installation "Airhome" for Daikin.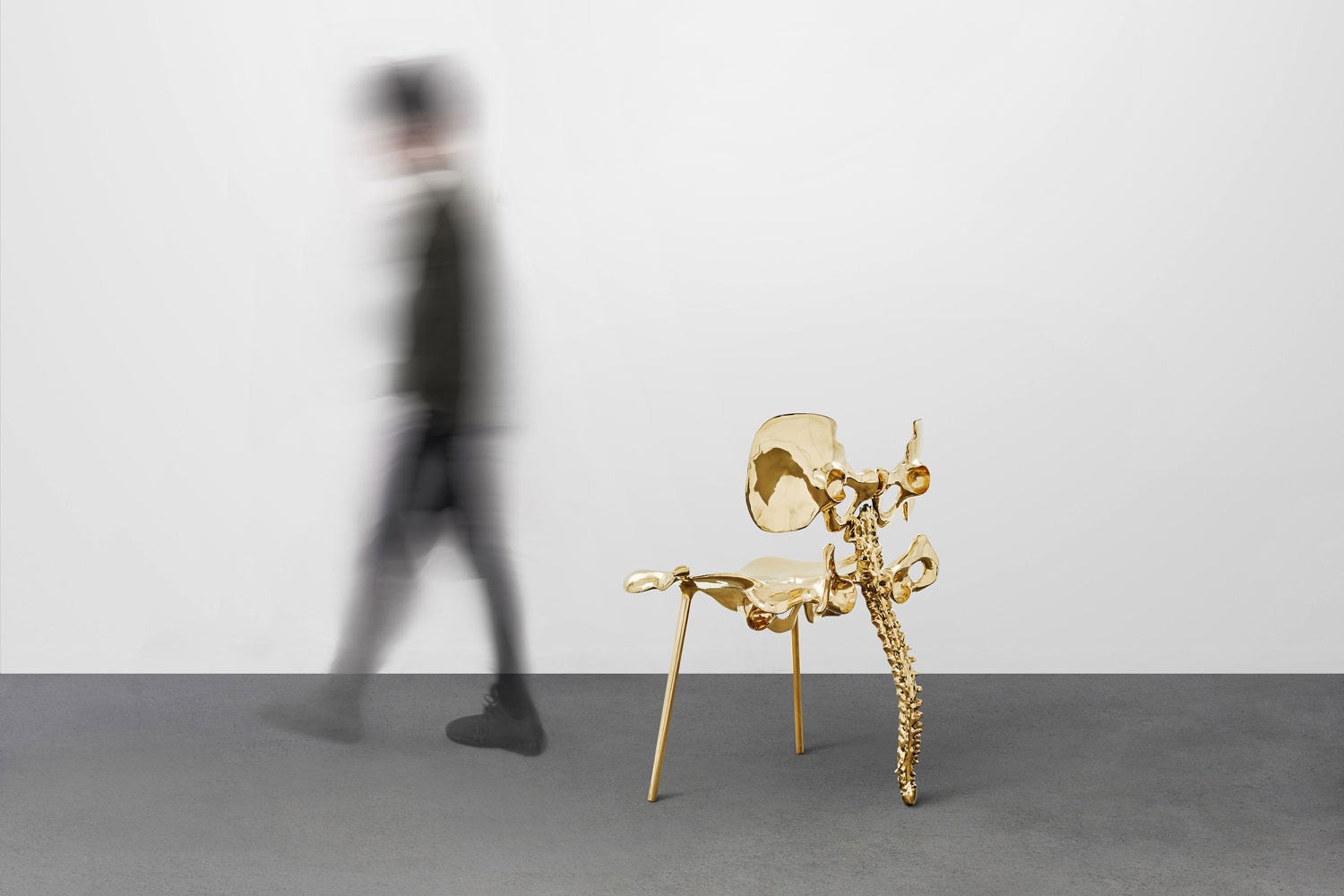 " the 33 step chair" by ZhiPeng Tan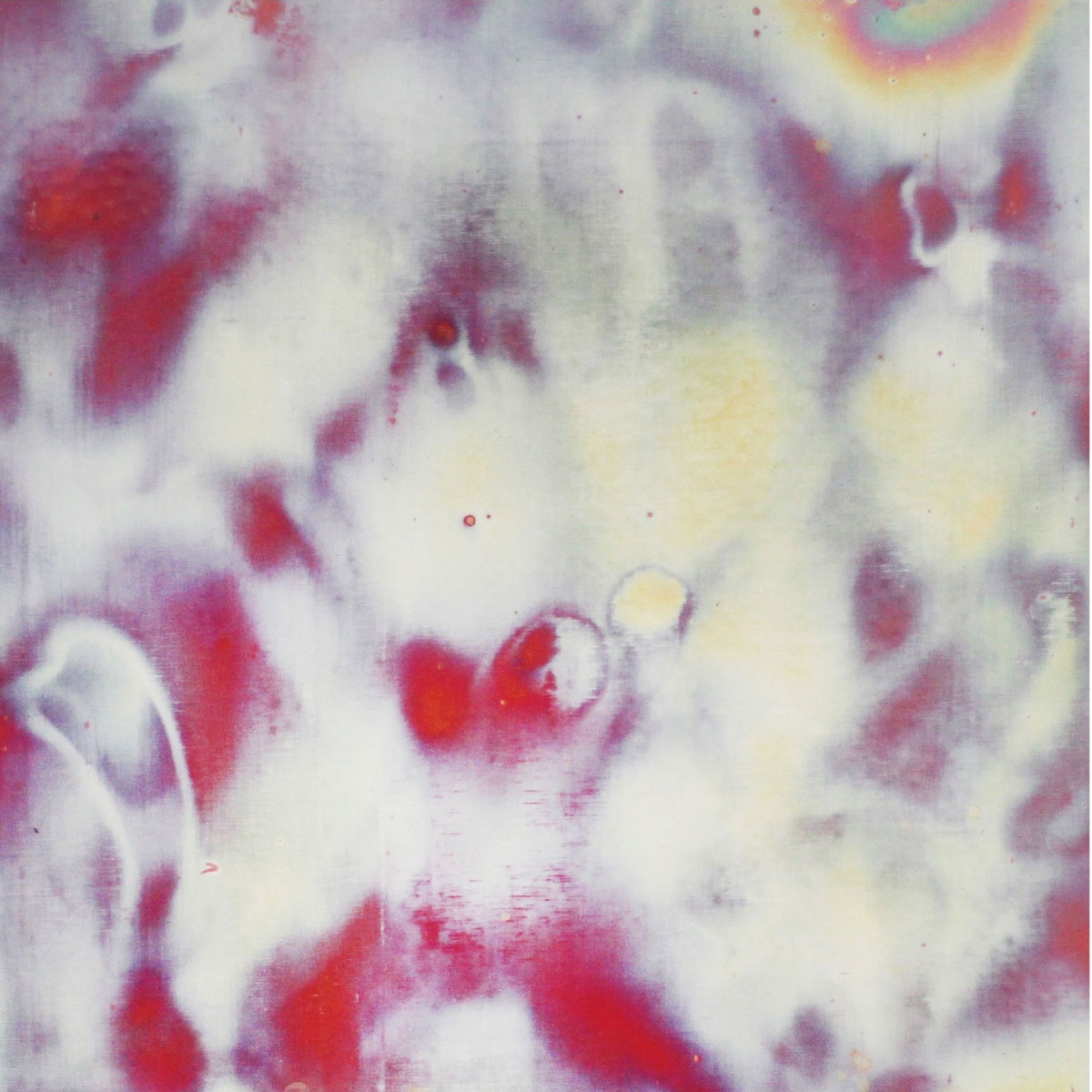 "spontaneous growth of copper" by DaiShi Luo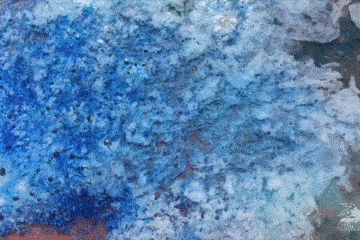 You like to use copper, why? Have you ever explored other materials?
The exposure to copper and the use of copper are related to the experience of my experience. I came across the shocking scene of copper casting in my thesis research, while Daishi came across with it when studying metalworking in Taiwan. The research on this material has been continued, on the one hand, because of the charm of the material. Copper is alive, its plasticity is very high, and it is not what we always see it. On the other hand, I hope to explore the methodology of design and deepen the understanding of materials, crafts and even life from the perspective of materials. When we do one kind of material as its best, no matter it is copper or paper actually, a lot of things are the same. Of course, in our research and creation in the laboratory, we have been playing with other materials and techniques, such as glass, cloth, alloy, photosensitive resin and so on. The application of these materials can be seen in our works.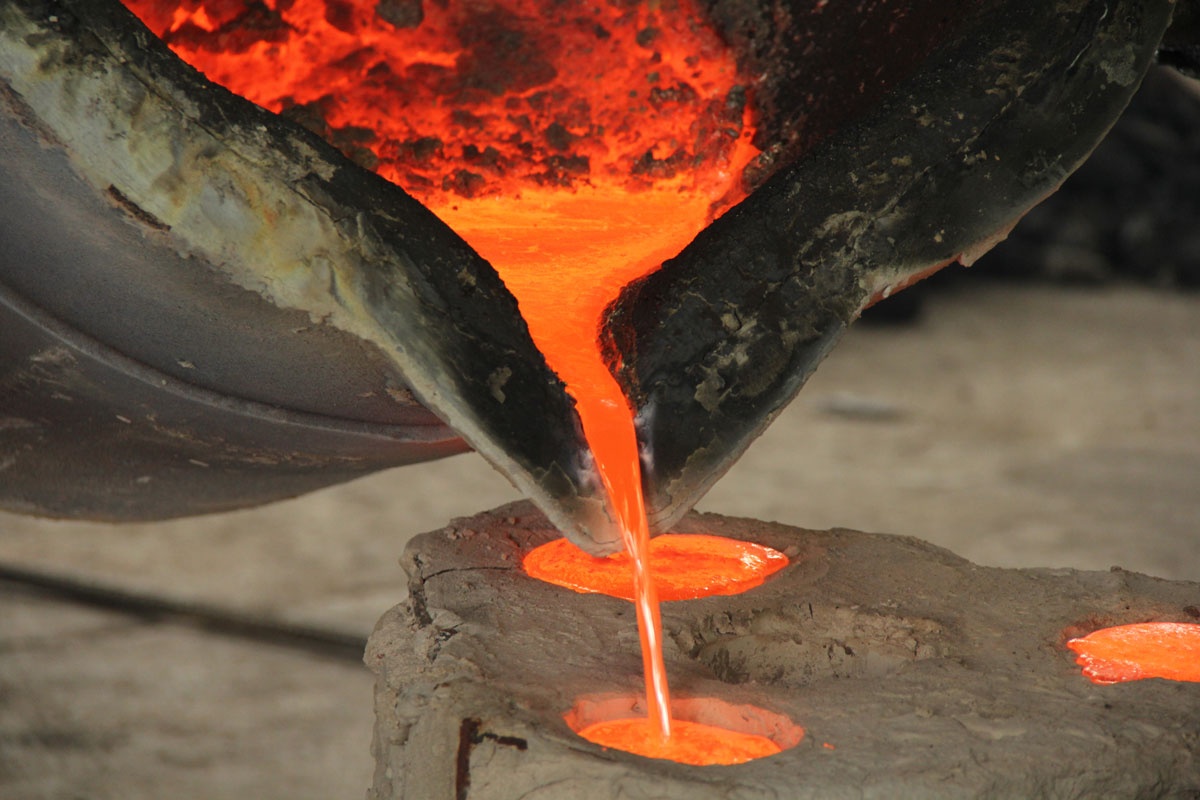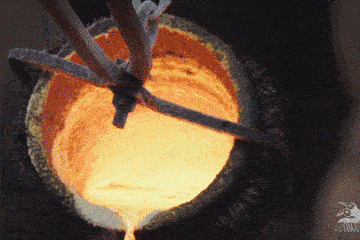 copper casting
How do you get inspired when you're drained?
We believe inspiration is there in our heart. You can never get inspiration with your eyes only. You have to think. So workout, travel or reading is a good choice. But the key is reflecting on yourself.
Do you have a very happy moment since you started the studio in 2015? In the meanwhile, what's the biggest challenge you've ever had?
The happiest moment is always "now" and the biggest challenge is always coming on its way.
Your work is bold and innovative which always brings about controversy. What do you think about it?
When we create, we always follow our own inner will, and we don't care too much about others' preferences or the market. Because this is not the same as mass production, our work has to get rid of the shackles of the market, trying to bring more thinking. So being controversial is a good thing which means there's communication, there's thinking, there's collision of ideas, and that's valuable. We don't get upset.
Who influences you the most? Or your favorite artist or designer?
Lizhen Lin(dancer)、Yongsong Huang、Isamu Noguchi、Joan Miro、Henry Moore、Constantin Brancusi…
What's your favorite furniture? (excluding yours)
The bamboo chair you can find everywhere in China
Months ago, you attended the "motise and tenon" contemporary design show with your work "intersection/banana" What is the influence of Chinese cultural background on you?
In fact, we do not deliberately think or create according to this proposition, because we believe that Chinese culture is left in the blood, and our way of knowing things will naturally make our things look "Oriental". For example, in the work "intersection/banana", we deconstructed the tenon and tenon structure of the mold in the process of wax loss casting and presented it to everyone with clear glass, supplemented by bananas to narrate the story of tenon and tenon, thus completing the implicit and direct visual expression.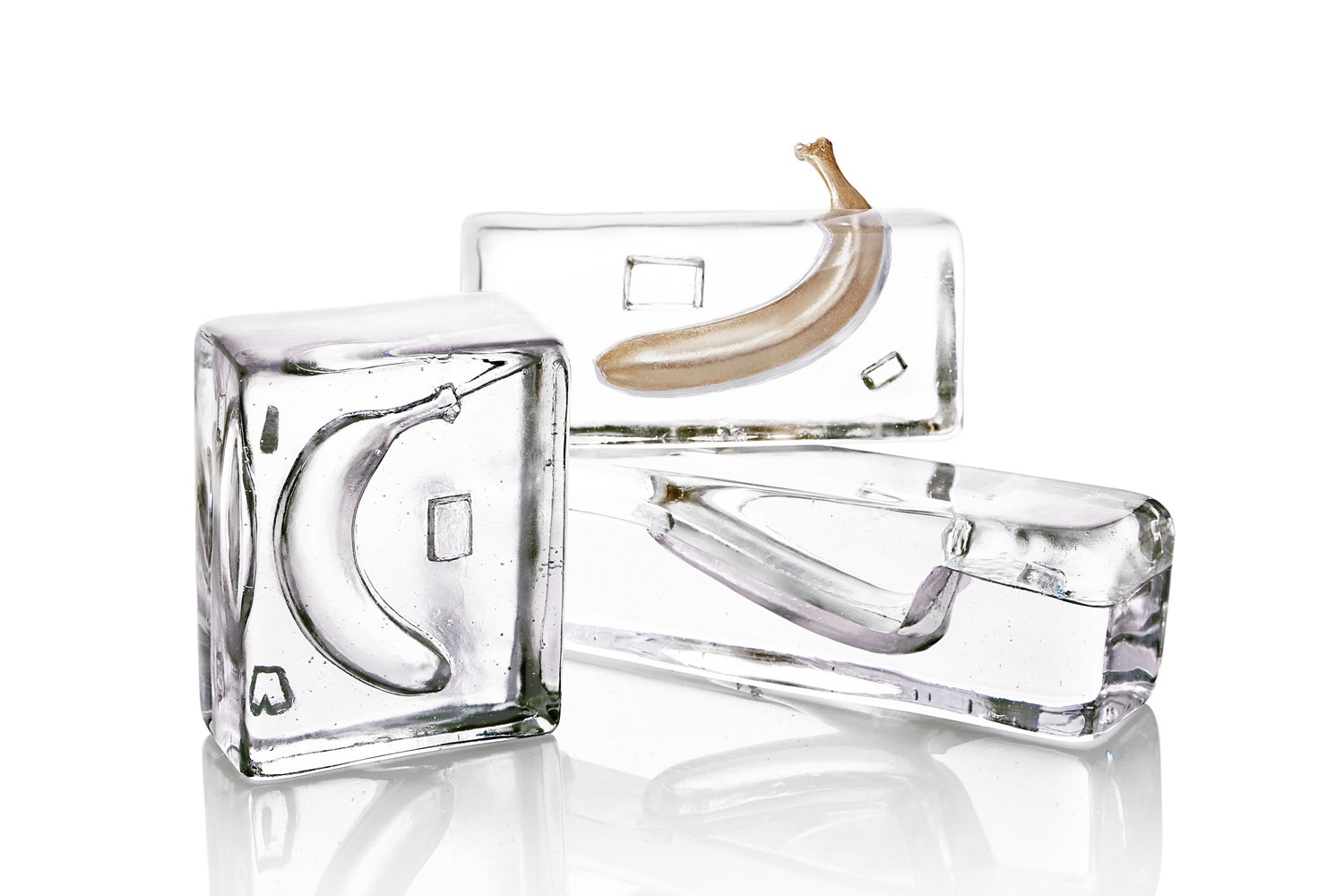 "intersection/banana"by ZhiPeng Tan
What do you think of the slow production of craft nowadays?
This is an introspection behavior in the process of industry. After industrial mass production meets most of the needs of life, handicraft often represents the products of nature and culture. People begin to pursue the appeal of inner spirit instead of fast consumption.
What are you working on recently? Talk about your expectations of the studio.
The most interesting project recently is a charity project. This is the design and research project called "COPPER COLORS" supported by Shenzhen C Foundation. The research results will be available to everyone for free in the future. In the future, no matter it is a day by day creation, commercial project, or even a non-profit project, we hope to create some value in it.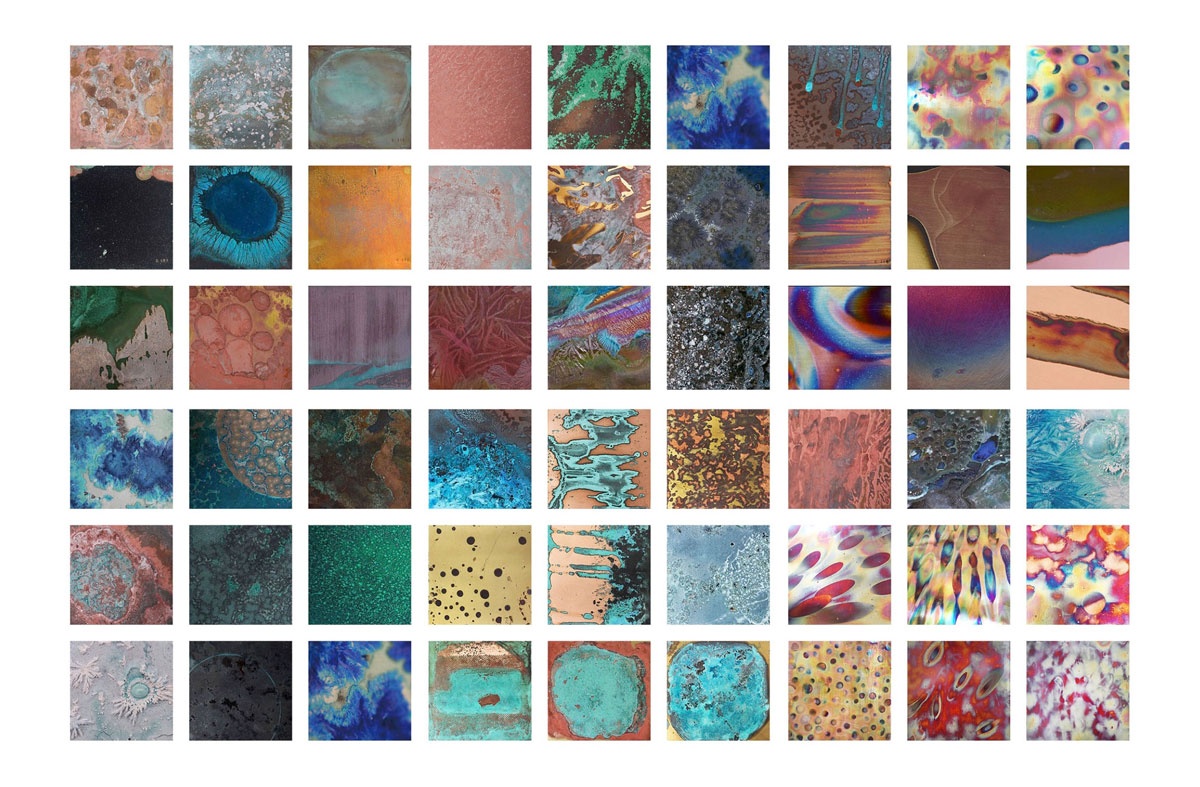 "COPPER COLORS"
About Belong New York
Based in New York, it is a professional design consultancy and art media company. Belong New York dig and curate worldwide avant-garde furniture, art and interior design, helping independent artists connect with global resources. By collaborating with worldwide galleries, institutions and independent artists, Belong New York is confident to provide customers with professional service of integrated artwork procurement, architectural and interior design consultation.
Image source: Mán-mán studio