The exquisite traditional Chinese furniture has brought contemporary designers endless inspiration while causing a craving for rare rosewood in China. The development of modern technologies allows design products to update quickly while stimulating consumption. WU Wei, founder of furniture brand Thrudesign in 2011, did not follow the usual path. While being inspired by ancient Chinese wisdom, he insists on doing things slowly, and never uses endangered woods for creating natural, simple and timeless furniture pieces.
We have recently interviewed Wu Wei about his philosophy of 'slowness', woodwork and sustainable design.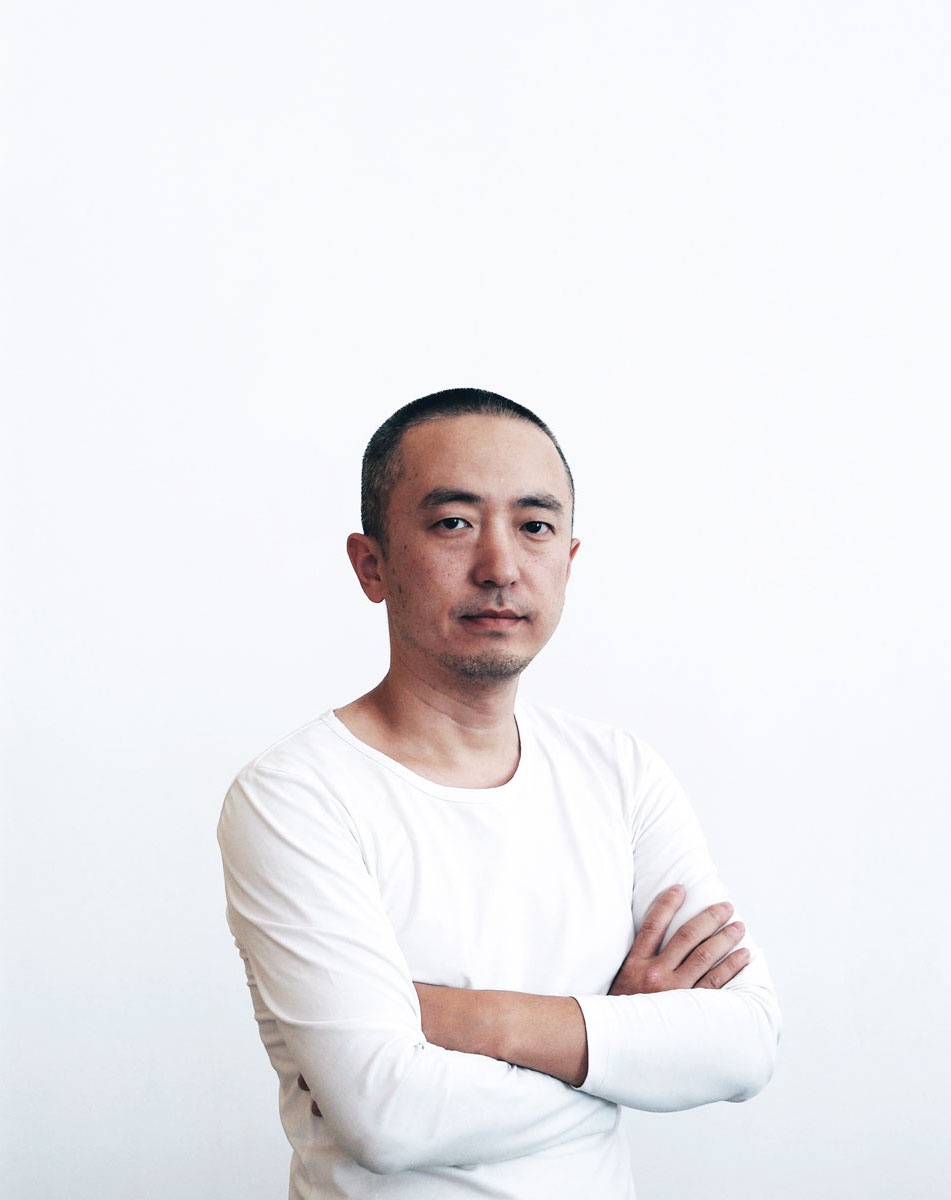 Wu Wei, founder of Thrudesign (Su Yuan)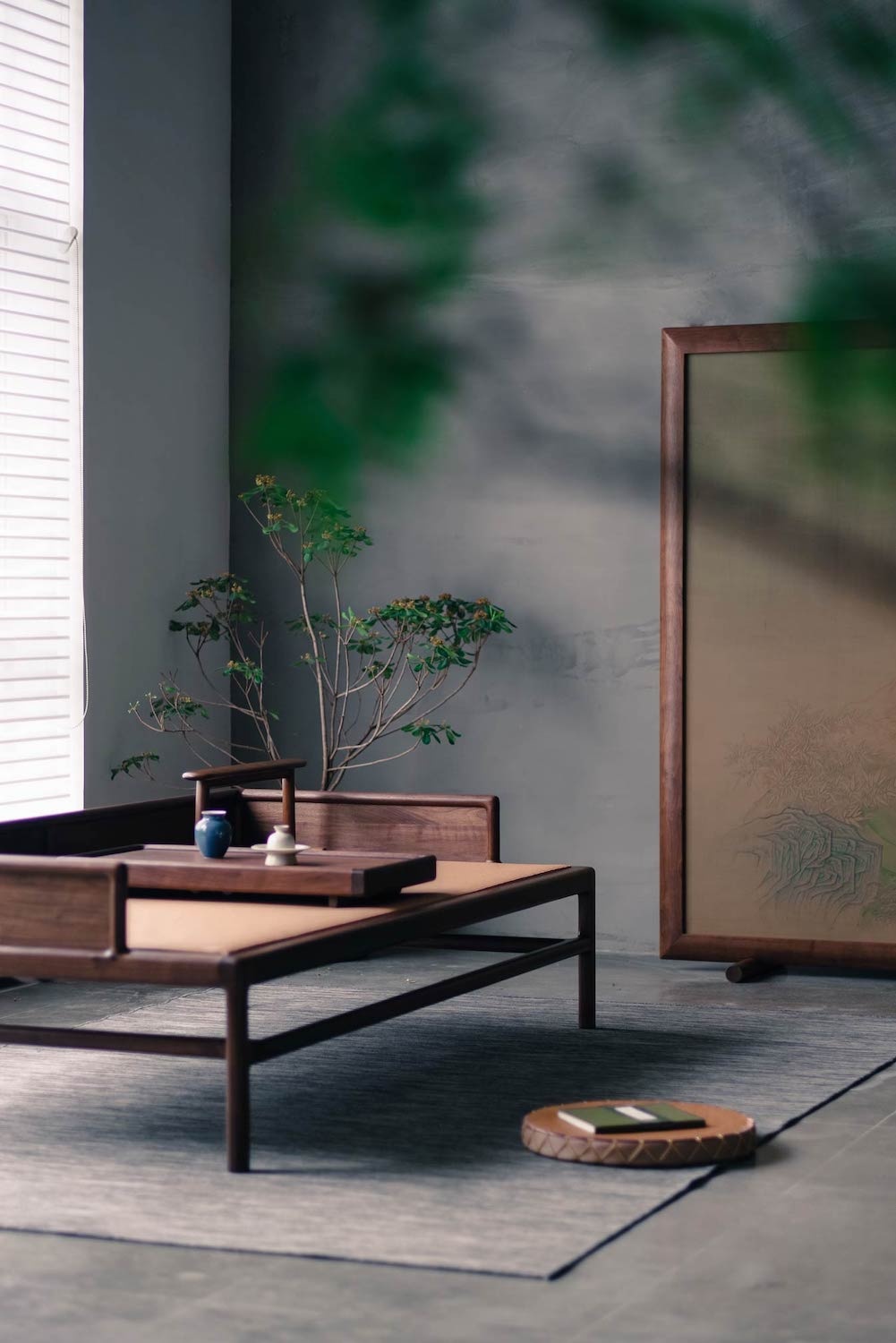 You were the Design Director of Founder Group and created their product identity system before founding your furniture brand, have your understanding towards design changed throughout the years? How has the industrial design background influenced your furniture design?
Wu: Actually, there is not much change in my understanding of design - design is to solve our problems. I think industrial design is a very good foundation for furniture design, as many excellent furniture designers have a background in industrial design, which seems to be a very natural progression. The only difference is that, compared to the digital products I designed before, furniture has a closer relationship with people, because people physically touch all kinds of furniture every day. The industrial design experience let me become more familiar with the design methods and processes while realising we are providing service for 'people'. The same core for design is 'how to make people have a better experience'.
It is not difficult to see that you are really passionate about wood. What is the biggest difference between Thrudesign's wood creation and others?
Wu: Yes, I do really love wood. I started to touch and experiment with wood since I was in primary school, making model aircraft myself by hand. For Thrudesign's works, I think the special thing is that the handmade process takes up a large proportion of the whole furniture production. Although not all the works are made by our designers, every designer here knows how to make furniture by hand, and they know the structure of furniture very well. The handmade process will give the furniture a very unique touch, giving people a warm feeling.
'You Rong' series
Your previous projects have focused on the theme of 'design for sustainable life'. I think this is a very relevant topic for nowadays as environmental issues are becoming more serious. What is your understanding of sustainable design?
Wu: Regarding sustainable design, I think there are two levels. The first thing is that when we design, we need to consider using environmentally-friendly materials and processes. For example, we only use FSC certified woods for our products - maple, walnut and cherry, as they are responsibly sourced from sustainably managed forests.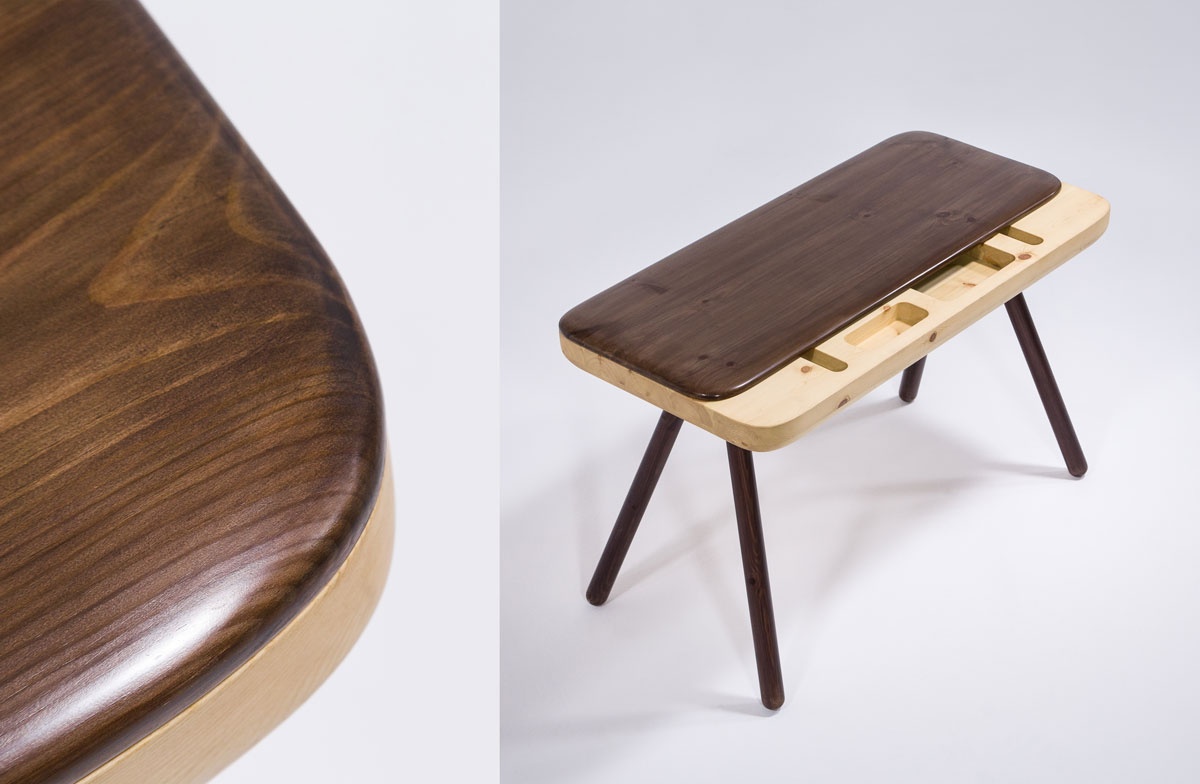 Invited by Swedish Wood, Wu designed the 'Floating Table' as part of 'Design for Sustainable Life' project / Photography: Tuomas Harjumaaskola
On the other hand, ideologically, we try our best to perfect every design details in Thrudesign's products so that they don't change very frequently. Some of the classic design stay in the product line all the time since the beginning of Thru, with minor changes in the techniques from time to time. I think sometimes design was treated as an act to stimulate consumption, hence there are lots and lots of designs emerging every year. But are they all necessary? This is also very important for us to consider.

Therefore, our concept is that if a product is good enough to use, durable and classic, it can actually have very long product life. Seeing that from another perspective, it is a way to reduce waste. In Thrudesign, we guarantee that every piece of furniture is a fine product so that one can purchase seriously and cherish it for a long time.
Well said! 'Slow' is also a keyword for Thrudesign. In addition to the slow release of new products, a lot of pure handmade process is involved to make the manufacturing 'slow' as well. Apart from helping sustainability, why Thrudesign honours 'slow' so much?
Wu: Regarding 'slowness', it is an idea that we have been emphasising and promoting over the past few years. I often say that the word 'busy' in Chinese character (忙) consists with two parts, 'heart' on the left, 'die' on the right, which says: 'Being busy and the heart dies; the heart dies so one is busy.' A lot of wisdom actually emerges in the slowness. But 'slow' doesn't mean having less efficiency. On the contrary, we do things very efficiently, but we have to maintain a quiet state in our mind. Then we can generate wisdom, and surpass ourselves.

A lot of things we do at Thru, whether it is the carpentry workshop, tea party or art exhibitions, we are trying to let people feel what is 'slowness' and what it can bring us. In our hands-on carpentry workshop, we let people focus on making a small piece of woodwork to feel the beauty of slowness; and at the tea party, everyone puts mobile phones aside, and concentrates on experiencing the traditional culture for two hours.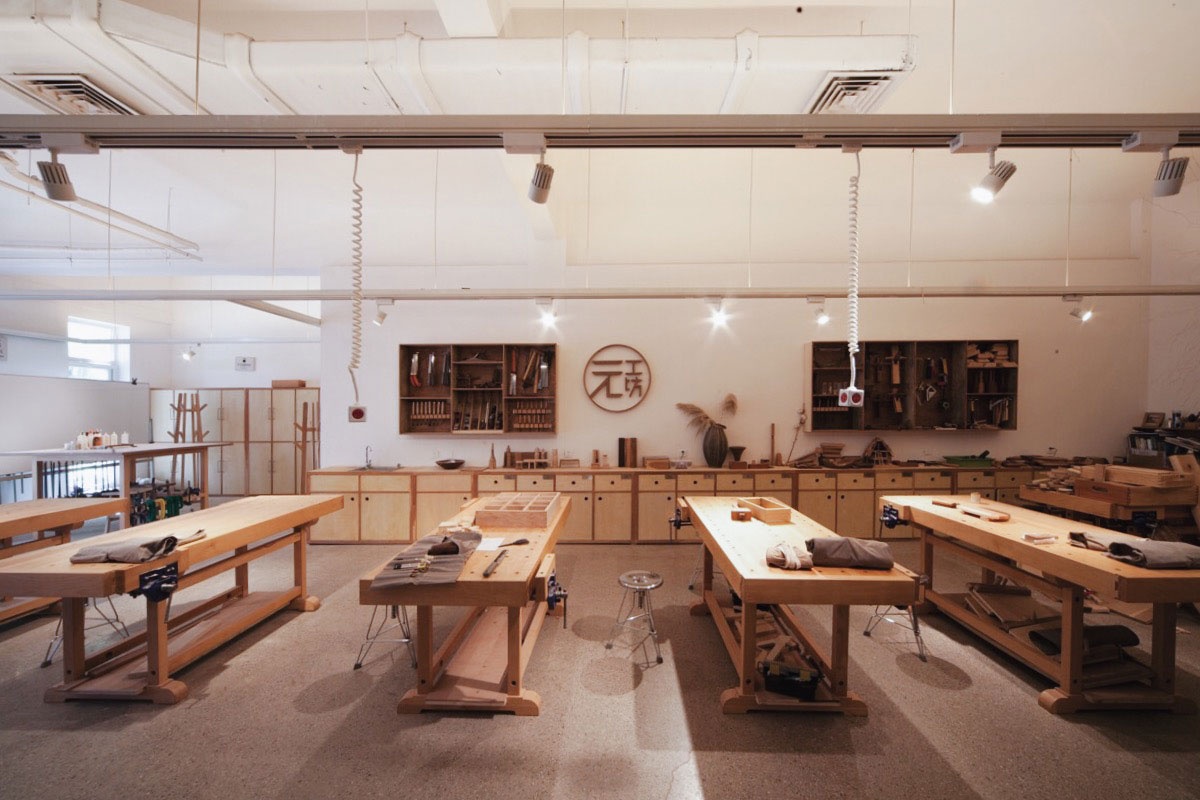 Thrudesign's carpentry workshop
Thrudesign has a unique and Zen space in Beijing. What is the space for? I can see you care very much not only about creating the furniture, but also creating a certain atmosphere of a space. What is your ideal contemporary Chinese living space?
Wu: When we started to design the space for Thrudesign, we wanted it to be quite versatile. On the ground floor, you can easily turn a door to create a theatre space; the first floor is also very flexible. This allows us to hold different events regularly, such as tea party, exhibitions collaborated with different artists - it can be music or dance, as long as it is related to art and enlightening for us.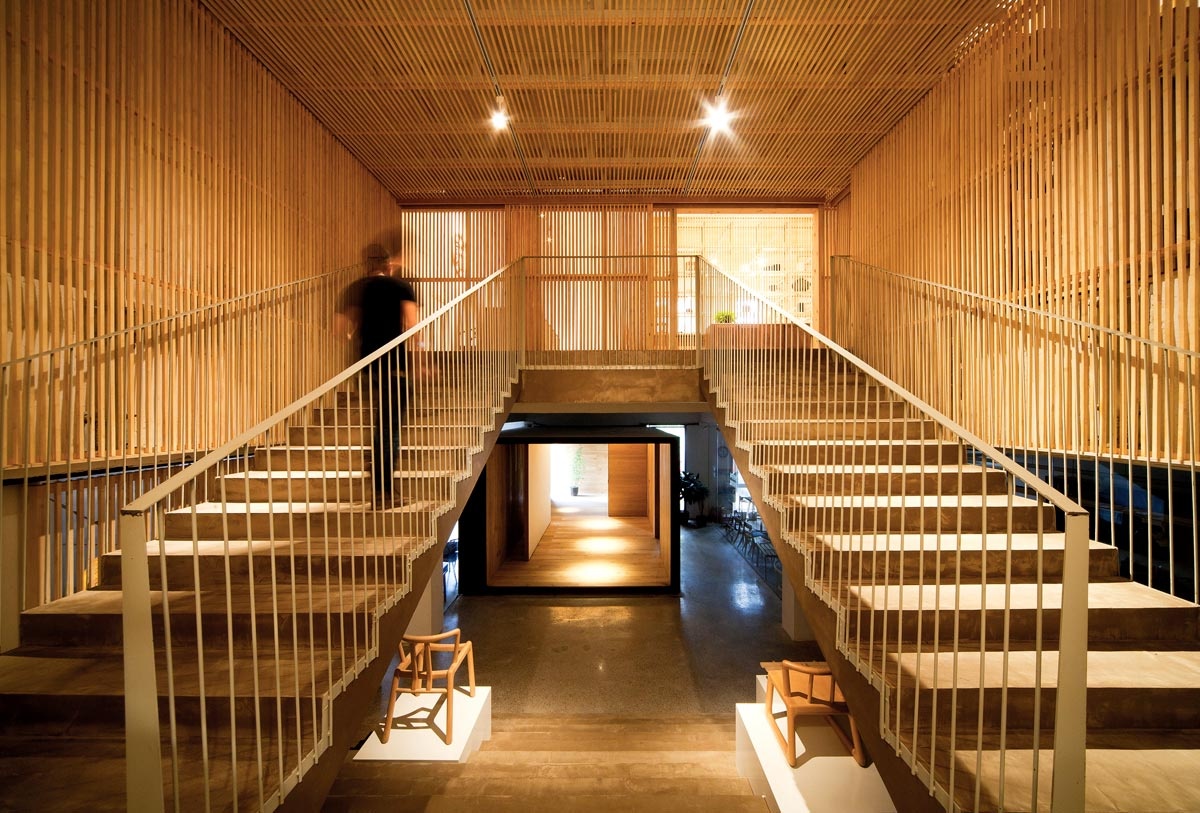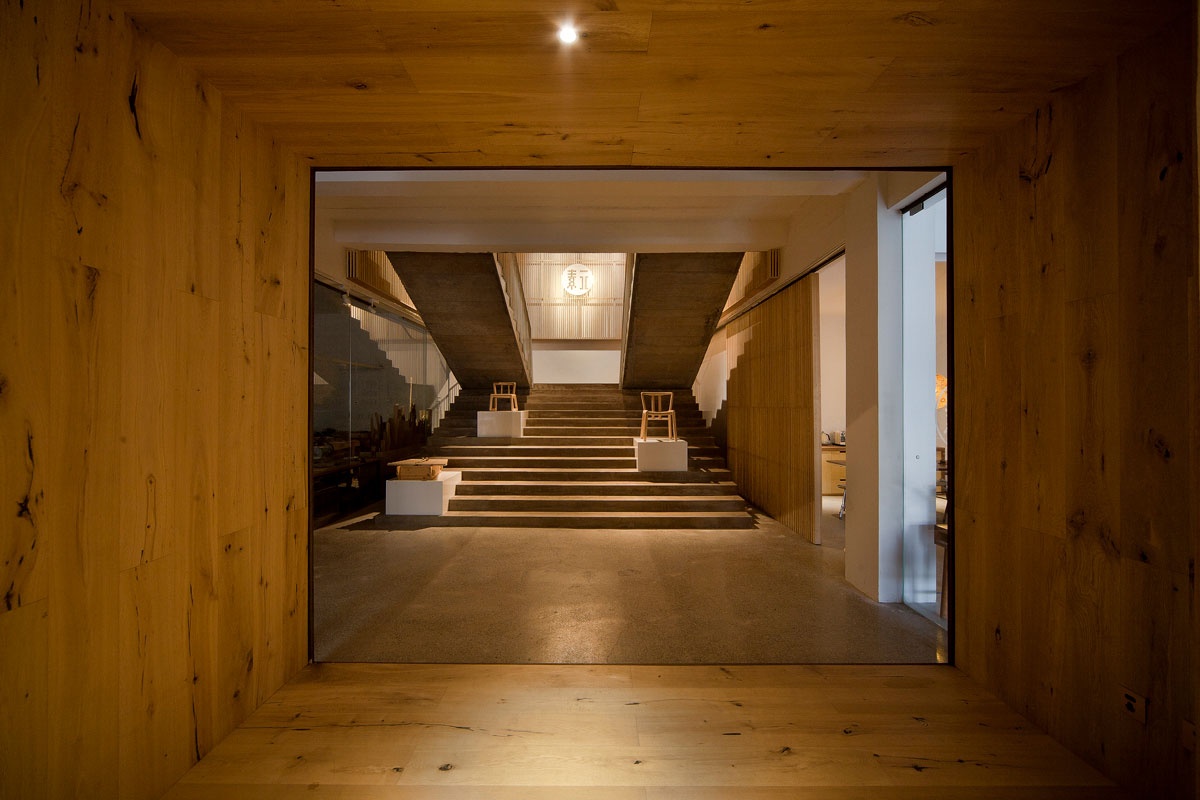 Thrudesign Beijing space
There are also some fixed part in the space: the tea room and the Zen room. They are set for our daily use. The Zen room is like a Buddhist shrine, where I go and meditate. Drinking tea is a big part of Chinese culture, so we use the tea room very often ourselves and invite our clients and friends to have tea there too.

I think there is a very important element in my ideal contemporary living space, and that is 'leaving white space': do not let too many objects to fill the space. By doing so, we will feel more relaxed, as we will have some 'white space' on our mind too. How the style and setting should be is a less important matter. For example, if you put just a few pieces of Thrudesign's furniture in a space, you can get a perfect idea of Chinese life. However, if you mix the pieces with many other objects and furniture, it will lose the delightful atmosphere. We are already living in a high-speed society in China, especially for the ones in the city, so the ideal thing is to create a relaxing quality space with more 'white space'.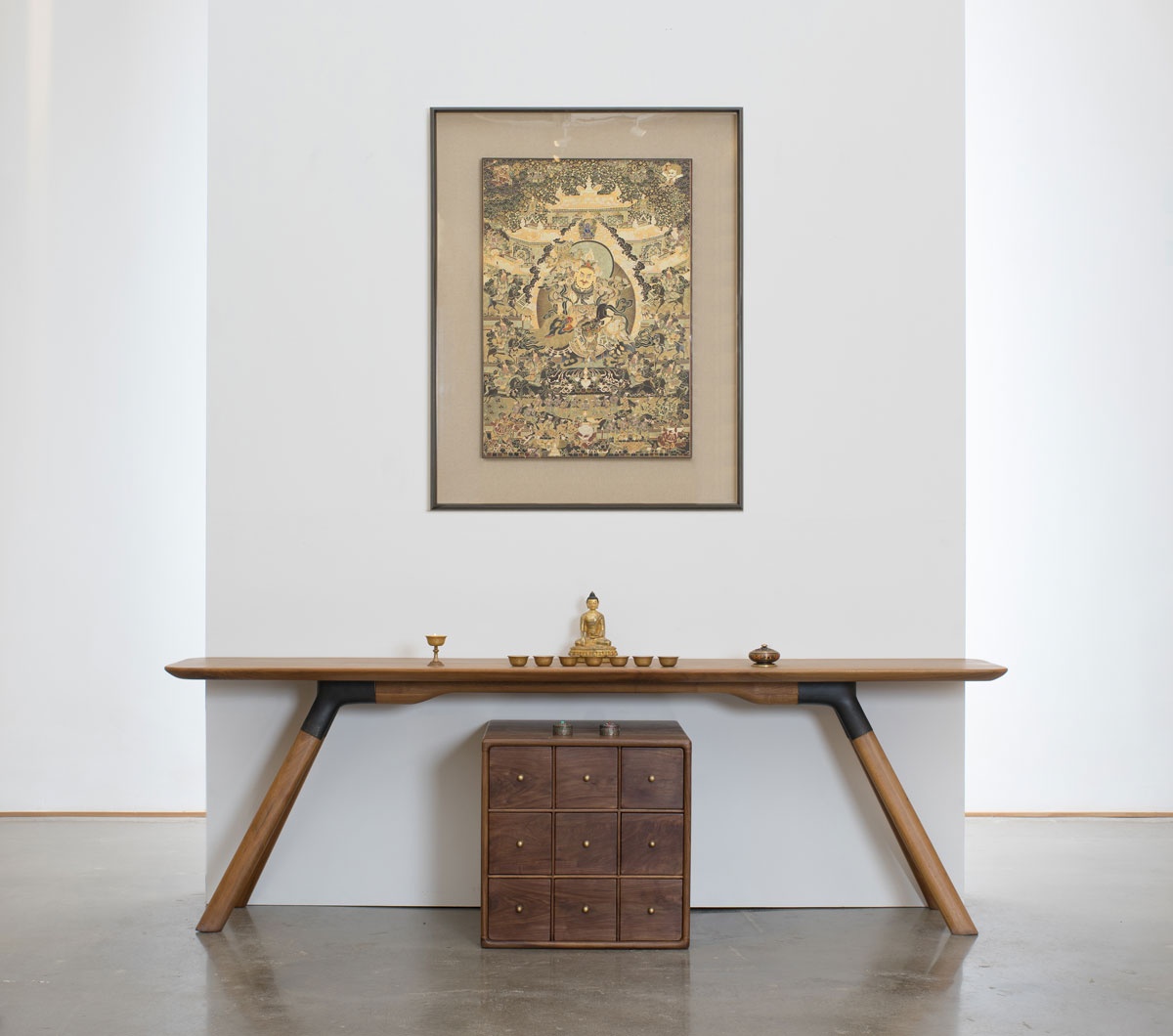 'Wu Xiang' Zen room set
What it the future direction for Thrudesign?
Wu: In the past seven years, Thrudesign has been growing naturally. We haven't really set a special goal to reach a certain scale. We only have a clear concept, that is to explore the spiritual essence of Chinese traditional culture through creating furniture, and everything we do is centred around this direction.

In the next two to three years, apart from improving our products, we will continue to organise more meaningful events such as art exhibitions and tea parties, inviting our mentors and friends to share their perspectives and ideas to people. This is something we started this year, and I think it is quite important. What's more, we will open a space in Milan this year, which is the first showroom of Thrudesign outside of China. We are excited to share our aesthetics overseas and let more international audience knows about our contemporary design.

In all, the core is still to continue on the road of exploration, to use furniture to express the beauty of China.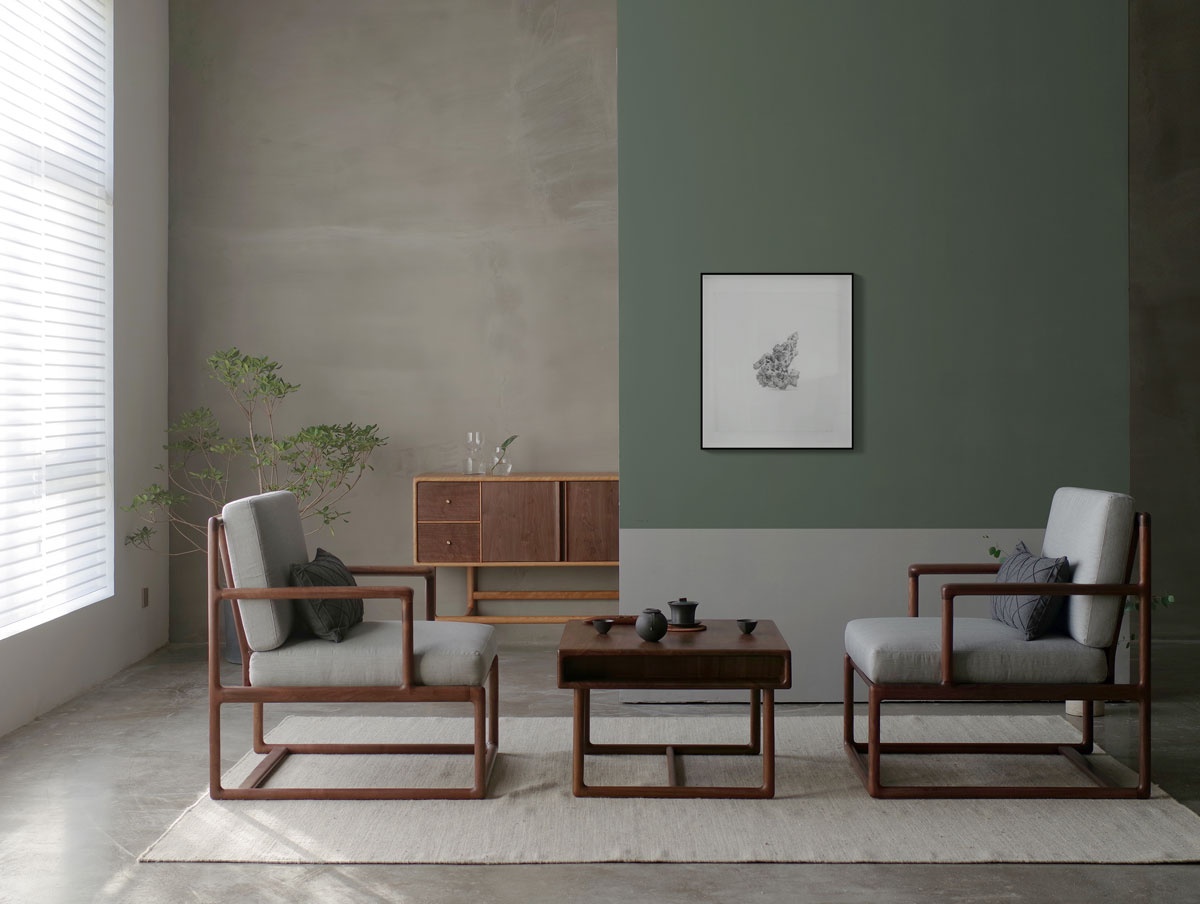 'Ling Kong' series
Image source: Thrudesign