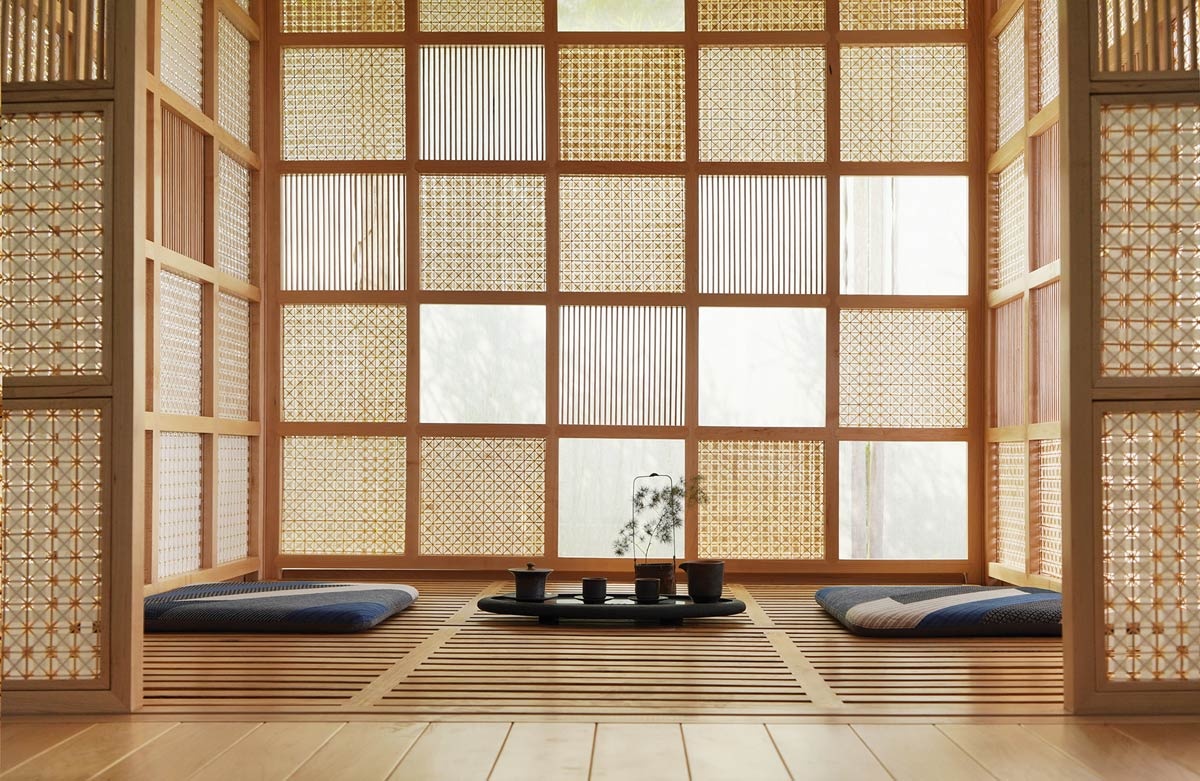 ZHIZHU Tearoom, designed by Landwood
Q: ZHIZHU Tearoom is mean to provide a tea space for contemporary Chinese, what differs ZHIZHU Tearoom from the other traditional tearoom? What unique experience can it provide users?
In the busy city life, it seems to be challenging to find a specific space to relax outside club, café, commercial teahouse, Landwood team has been focused on solving this issue by working on tea space design, furniture, tea set, and refreshment design, from single items to whole space design, Landwood team produced comprehensive commercial design that revolves around tea culture. In Shanghai Furniture Festival 2018, Landwood upgraded the notion of tea space with ZHIZHU Tearoom by coming up with a new idea: The Third Space. The definition of the Third Space, according to team leader Jinping, is a space that neither home nor office but a private emotional space for people to relax and breathe.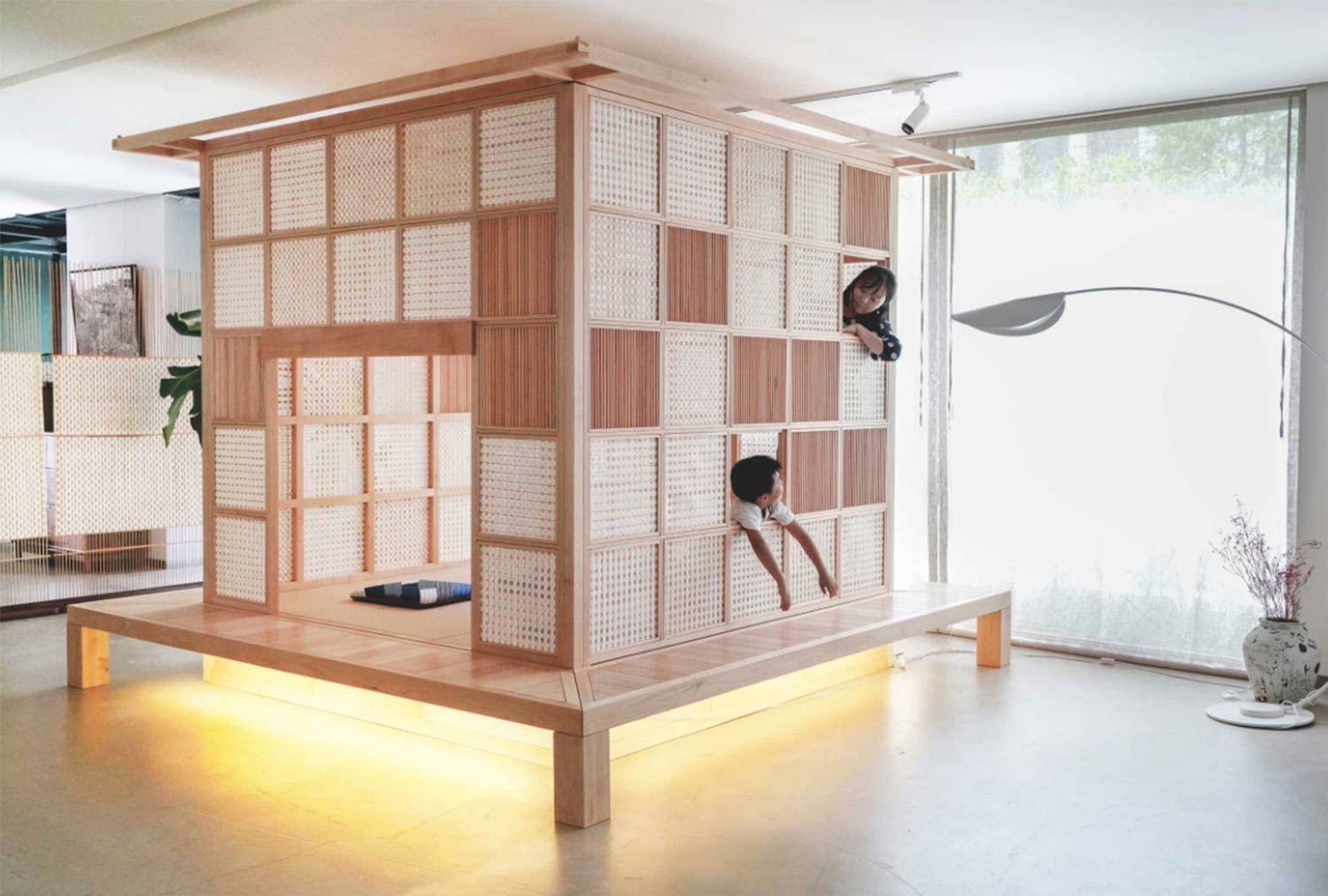 The inner space of ZHIZHU Tearoom is relatively small, users need to bend down before entering which emphasises humbleness, the bamboo weaving window cubes could be adjusted to create either enclosed or open space according to users' needs. The flexibility of ZHIZHU Tearoom enables users to relax, think through and find peace in the deep heart. ZHIZHU Tearoom is a space created for tea time but more than that, it could also be the study, the meeting room, yoga studio, when the changing space meets the eastern philosophy of change, people can perceive the true spirit of the design.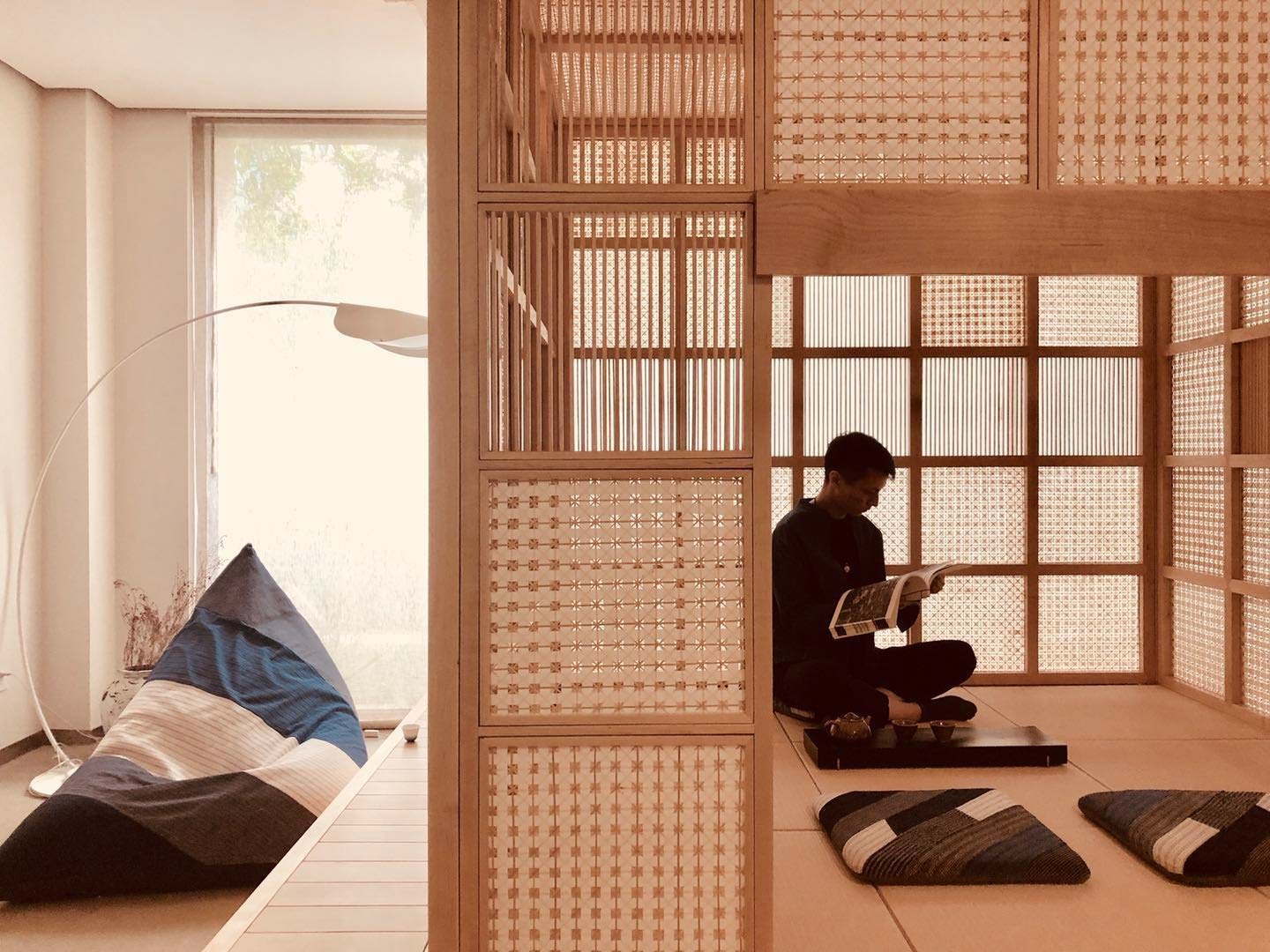 Q: As a typical Chinese folk handcraft, why did you choose bamboo weaving to be the main technique for ZHIZHU Tearoom?
The head office of Landwood is located in Chengdu, Sichuan province; hand bamboo weaving is one of the main intangible cultural heritage. Landwood team inherited traditional handcraft technique, combined bamboo weaving and paper while designing ZHIZHU Tearoom. ZHIZHU is a homophone for 'paper' and 'bamboo' in Chinese, the tearoom is constructed by solid wood and bamboo/paper weave window cubes which contains the value of handcraft from Sichuan folk. The adjustable window cubes also emphasise entertainment elements over the elegant materials.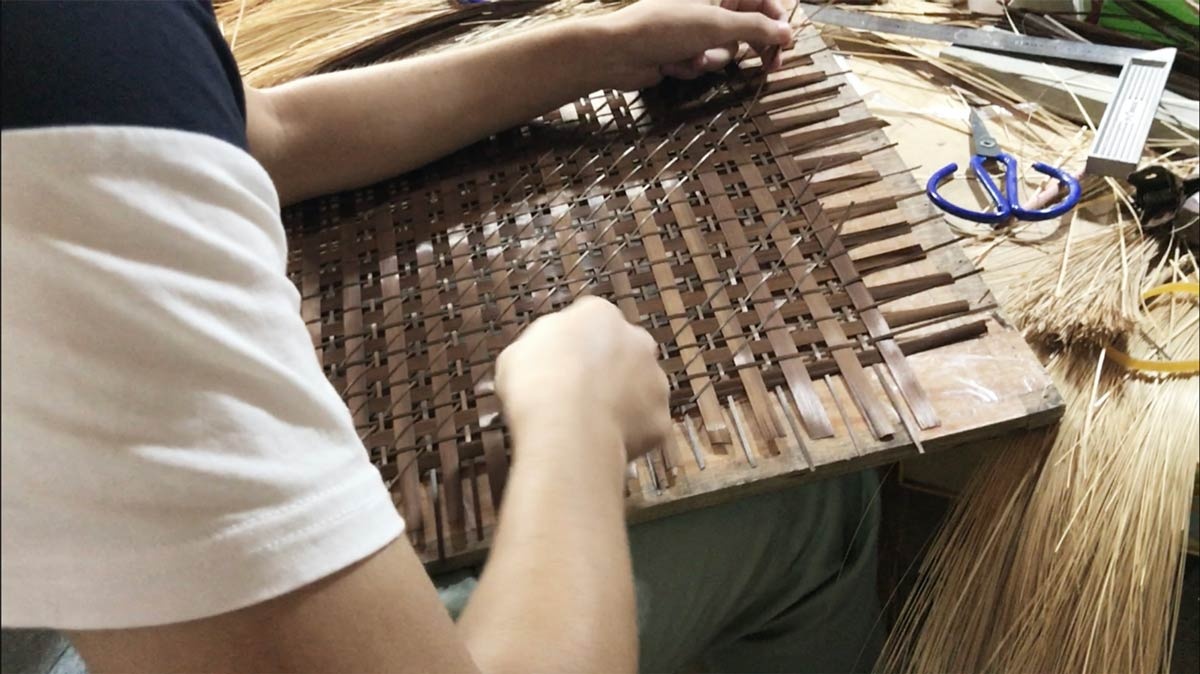 Q: It is an interesting notion that "build furniture with the language of architecture", ZHIZHU Tearoom is more like a small architecture, how would you define it as furniture?
The inspiration of ZHIZHU Tearoom came from a post, the main designer Zhangying went to Nannuo, a tea-growing village a few years ago where he rested in an old post, with only a few wooden chairs and a bamboo table located in the forest, surrounded by birdsong and spring sound. The moment stayed in designer's mind which finally inspired the design of ZHIZHU Tearoom. ZHIZHU Tearoom initially appeared in Jinping's documentary video and Eastern Lifestyle Fair which required a design piece that demonstrated Chinese living spirit, and so ZHIZHU Tearoom participated in the Objects Belief section as an installation. The room is like an interior architecture for an art gallery or private house to construct an entertaining, relaxing space.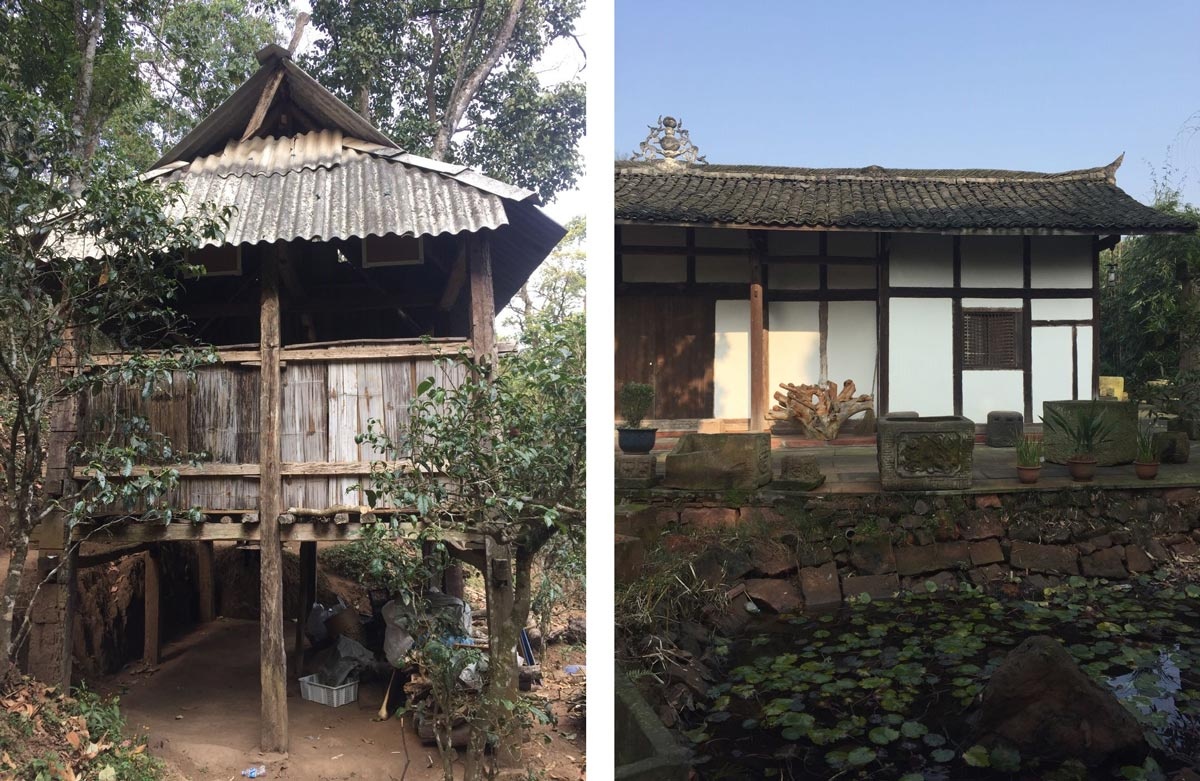 The inspiration trip and the sketch, Landwood
Image Source: Landwood