Mengya Zhang graduated from Jingdezhen Ceramic Institute in 2017 with a Master degree, studied from Prof. Bing Yang and the craft master Jun Lu. Her works focus on the blue-and-white pottery painting, which attracted plenty of positive feedbacks from her solo exhibition at the college.
On 7-11 September 2018, Mengya Zhang's selected works will be participating in our showcase at Maison & Objet Paris.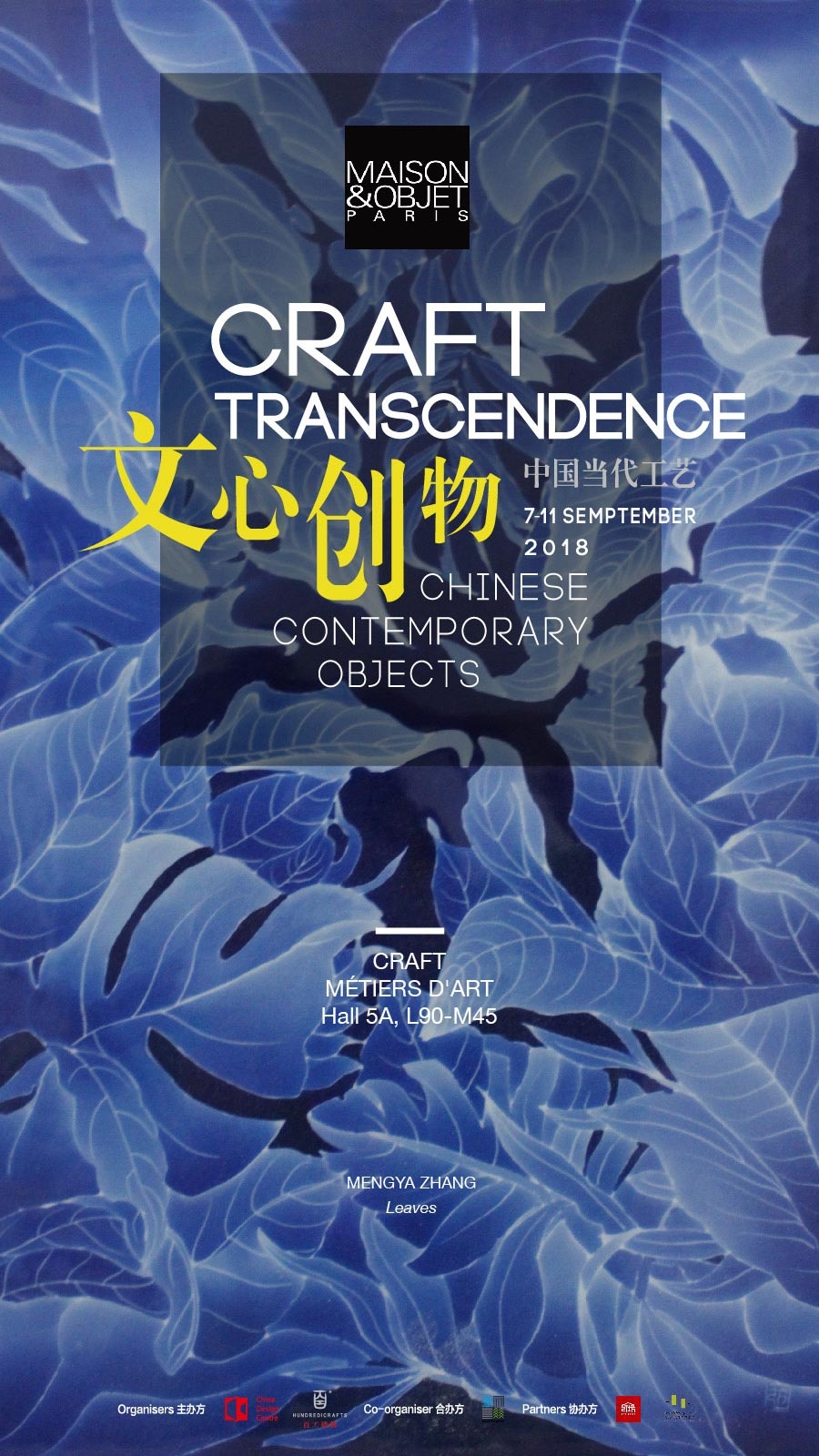 Mengya Zhang uses the iconic blue-and-white technique from traditional Chinese porcelain painting, The process in her work is a type of underglaze decoration of ceramic painting and is fired by a 1310 degree oxidation-reduction reaction.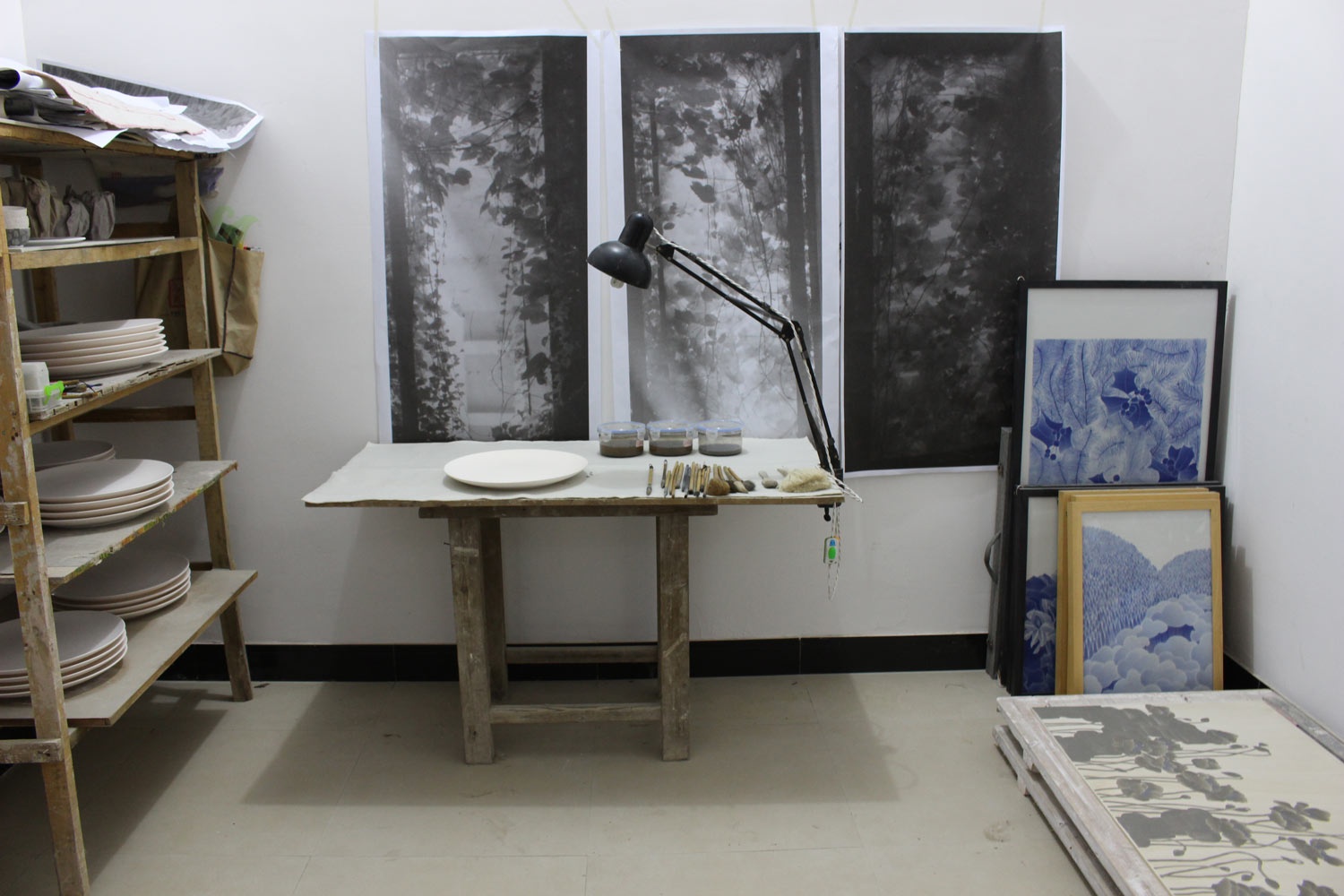 Zhang's studio
Mengya Zhang working on blue and white pottery painting
Zhang is also inspired by the Bird-and-Flower painting, especially the ones from the Song dynasty. She combines the techniques with her own observation of the flower and green plants in the real life, innovating with the composition and subject matters, to create the new motifs to fit the modern lifestyle. Zhang's refreshing works are a rediscovery of the heritage of Chinese folk art and culture, a mixture of 'new' and 'old'.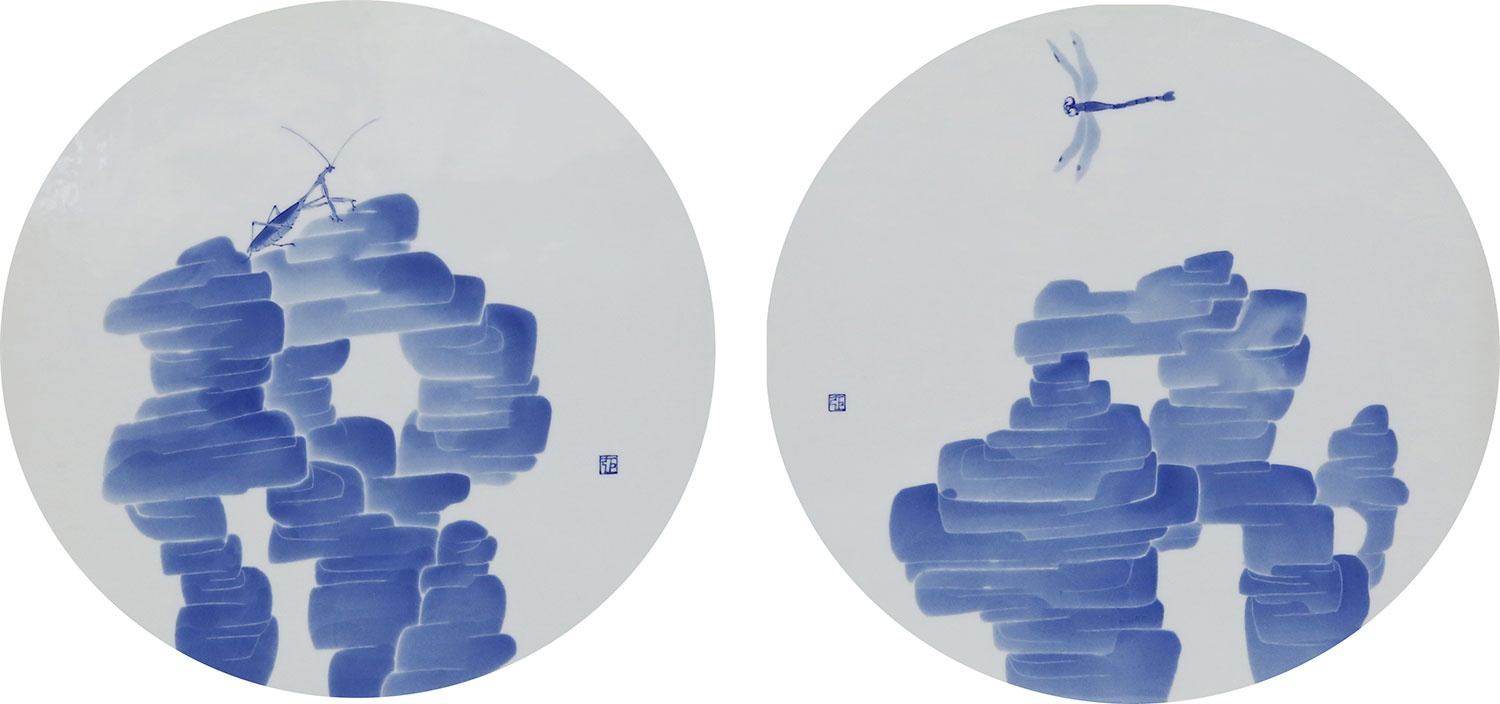 City Forest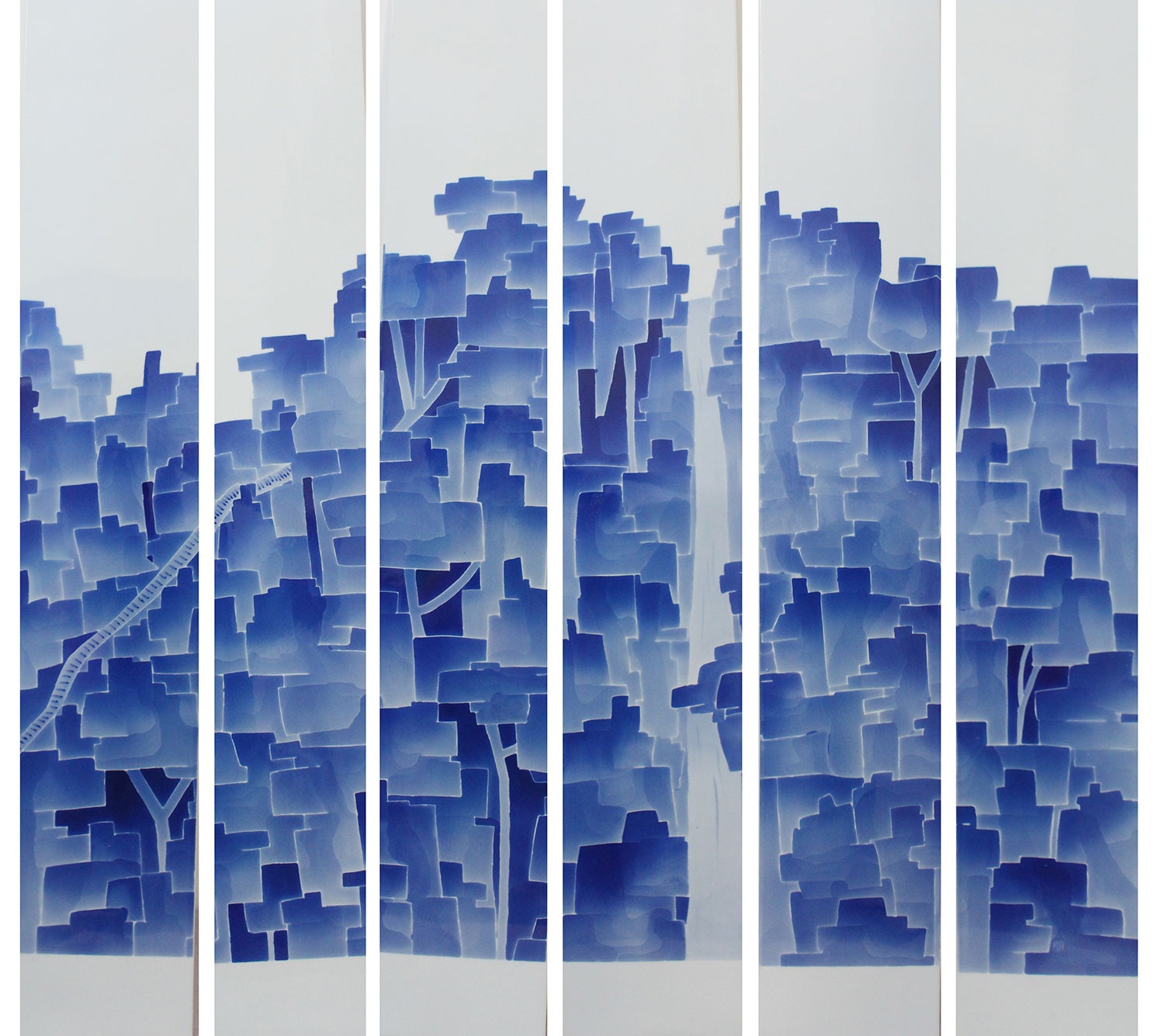 The collection is inspired by Zhang's reflection on the urban life. One day she was on a rooftop, and through the sunset, she saw the silhouettes of the houses that looked like rectangular boxes built from concrete and steel. She then starts to create works like 'a forest made out of rectangular stones', and 'trees and waterfall growing out of the skyscrapers'. Through the collection, she expresses the struggle between her desire of returning to nature and the constraints of real life that she cannot escape from easily.
Pine Tree and Crane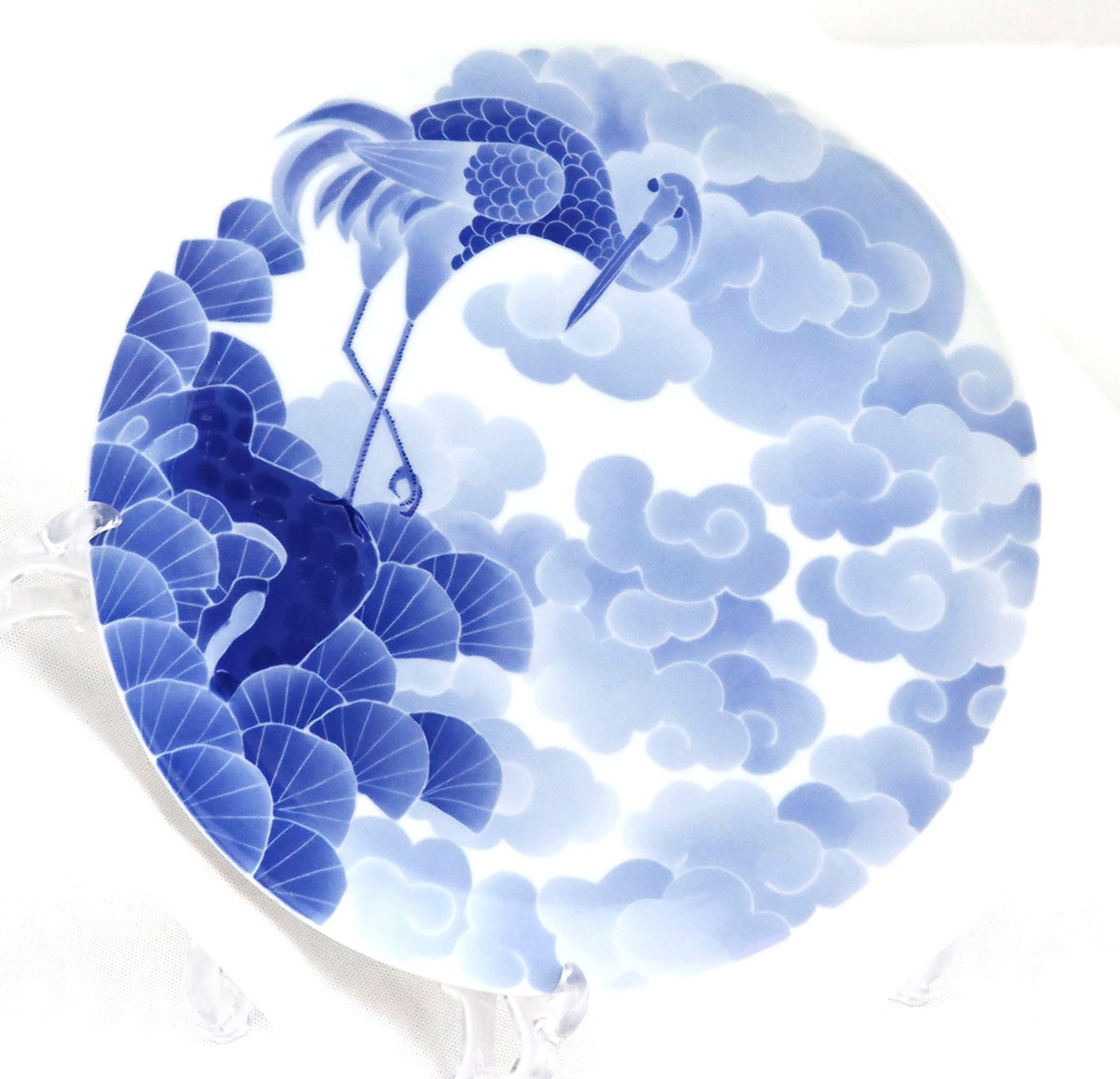 The work is inspired by 'live as long as the pine trees and cranes' (松鹤延年), a common auspicious phrase in Chinese.

In traditional Chinese culture, the pine tree is a symbol of longevity and is regarded as the 'king' of the woods, as it can survive in harsh weather conditions and stay green all year around. It has extended symbolisation of a proud, elegant and outstanding image.
Image source: Mengya Zhang