Jianbing Chen, who graduated from Fuzhou Arts and Crafts School, is a young artist who specialises in lacquer art for many years. He has participated in more than 20 outstanding national and international art exhibitions, which include Asian Contemporary Art Exhibition (2017) and National Lacquer Exhibition (2016).
Shuyi Qi is currently doing her Master degree in Product Design at the Central Academy of Fine Arts. She participated in the 18th Beijing Internation Art Expo and the Contemporary Asian Ceramic Exchange Exhibition.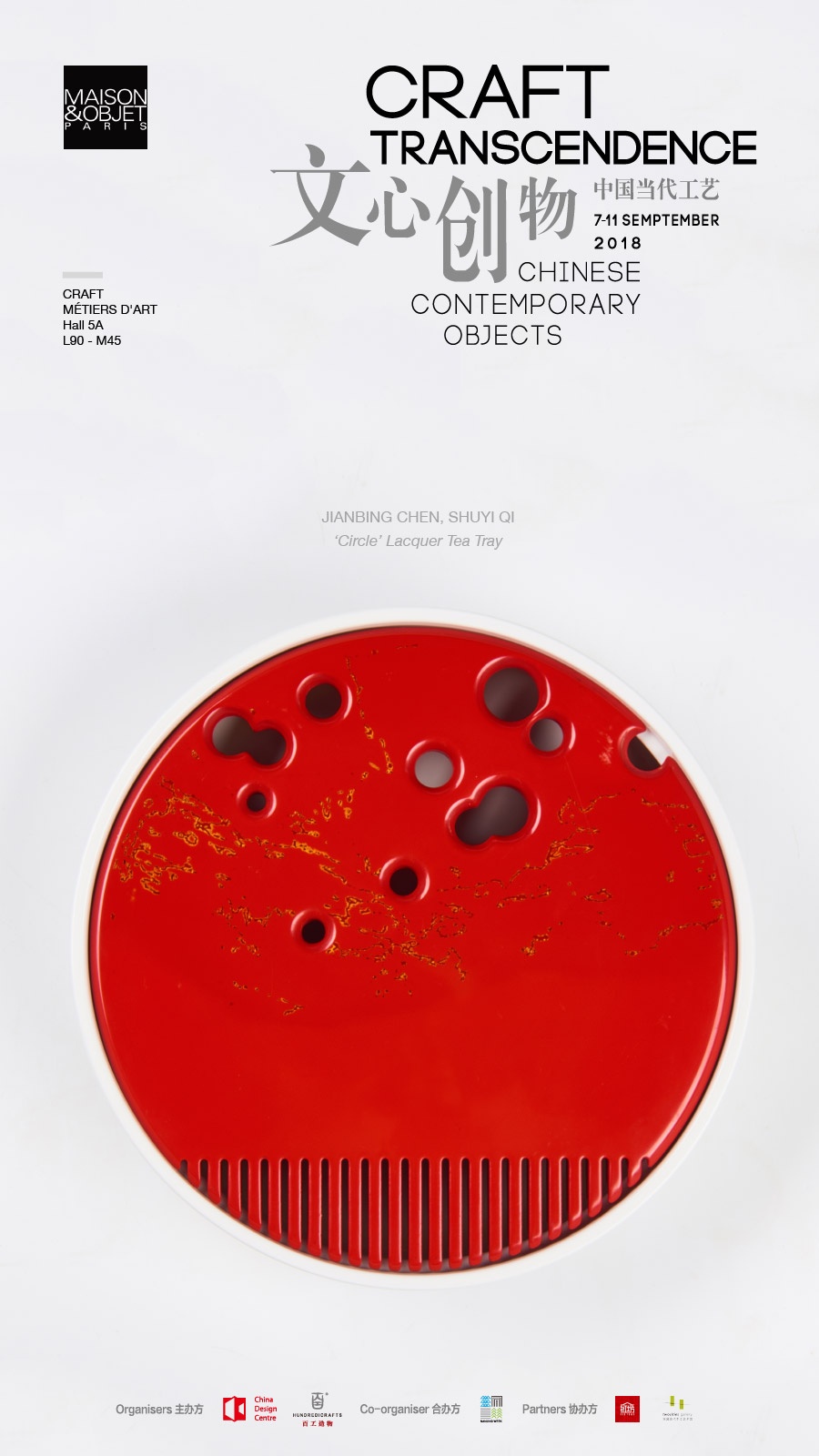 Jianbing Chen and Shuyi Qi will participate in our showcase at Maison & Objet Paris with their handcrafted lacquer trays.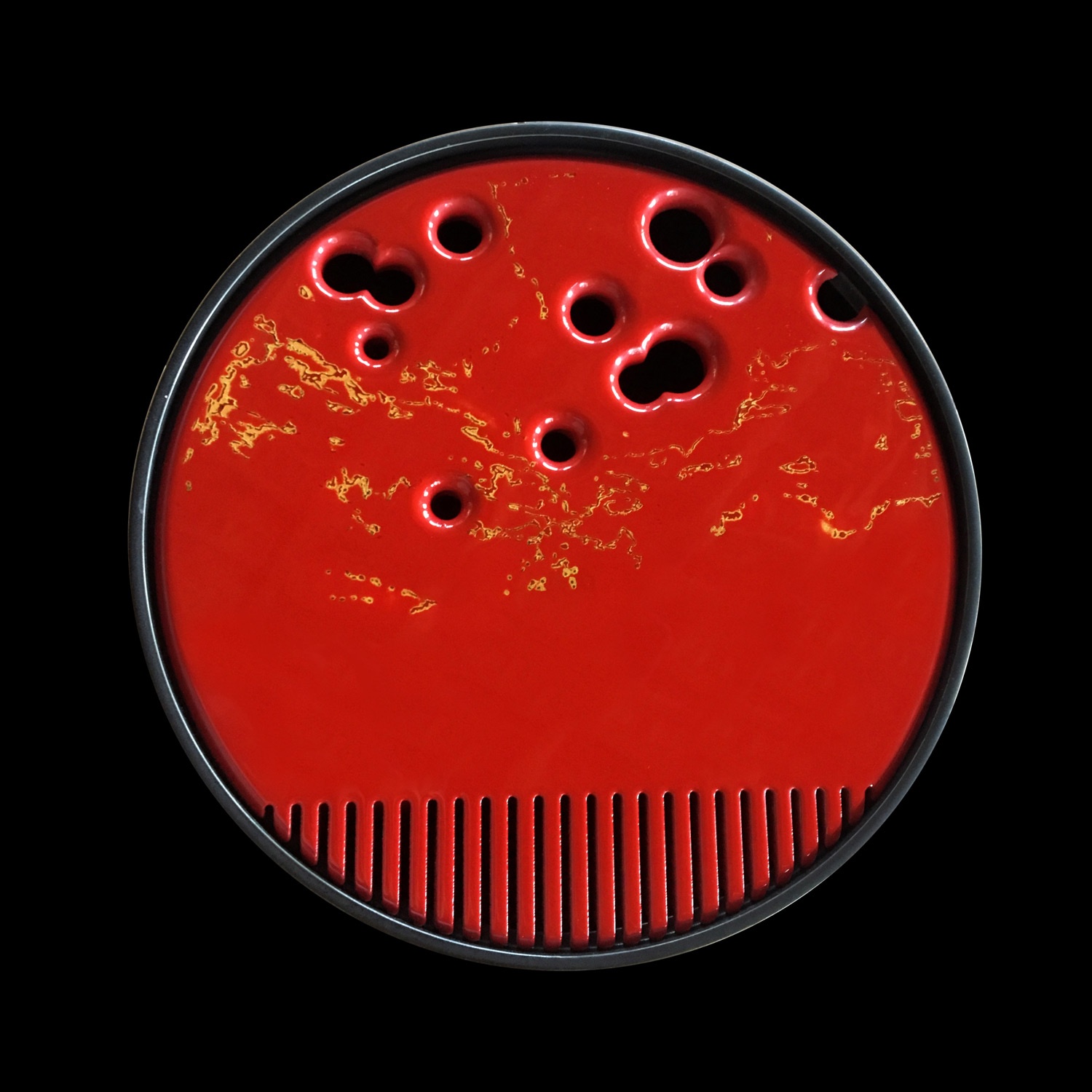 The tea tray adopts a perfectly round shape, which is a 'minimal' symbol of Chinese aesthetics that represents completeness and unity. The black and gold polished area on the lacquer tea tray shows the traditional artistic conception of the Chinese landscape. Nowadays many Chinese houses have moved away from nature and lacked the beauty of the courtyard. The artist created a miniature scene of wood and stone on the tea tray, to remind people of the natural scenery in their modern dwellings. The tea tray comes in two colours: the most symbolic China's red that is created by the distinct quality of lacquer, and the elegant black and gold.
Dehua's white porcelain, Fuzhou's lacquerware, Niujiao Comb, and Wuyi Mountain's tea are examples of traditional crafts of Fujian province. The local culture inspires the design of this round tea tray.
The making process started with laser cutting the high-density multilayer board as an embryo, then sculpted it by hand and immersed it in lacquer. After that, get rid of three layers of ash and paint three coats of lacquer; hand-painted the cloud-like patterns, applied the silver foil, painted more gold, red, or black lacquer and inlaid the gold foil. After repeated application of coatings, it finished with rubbing and fine polishing.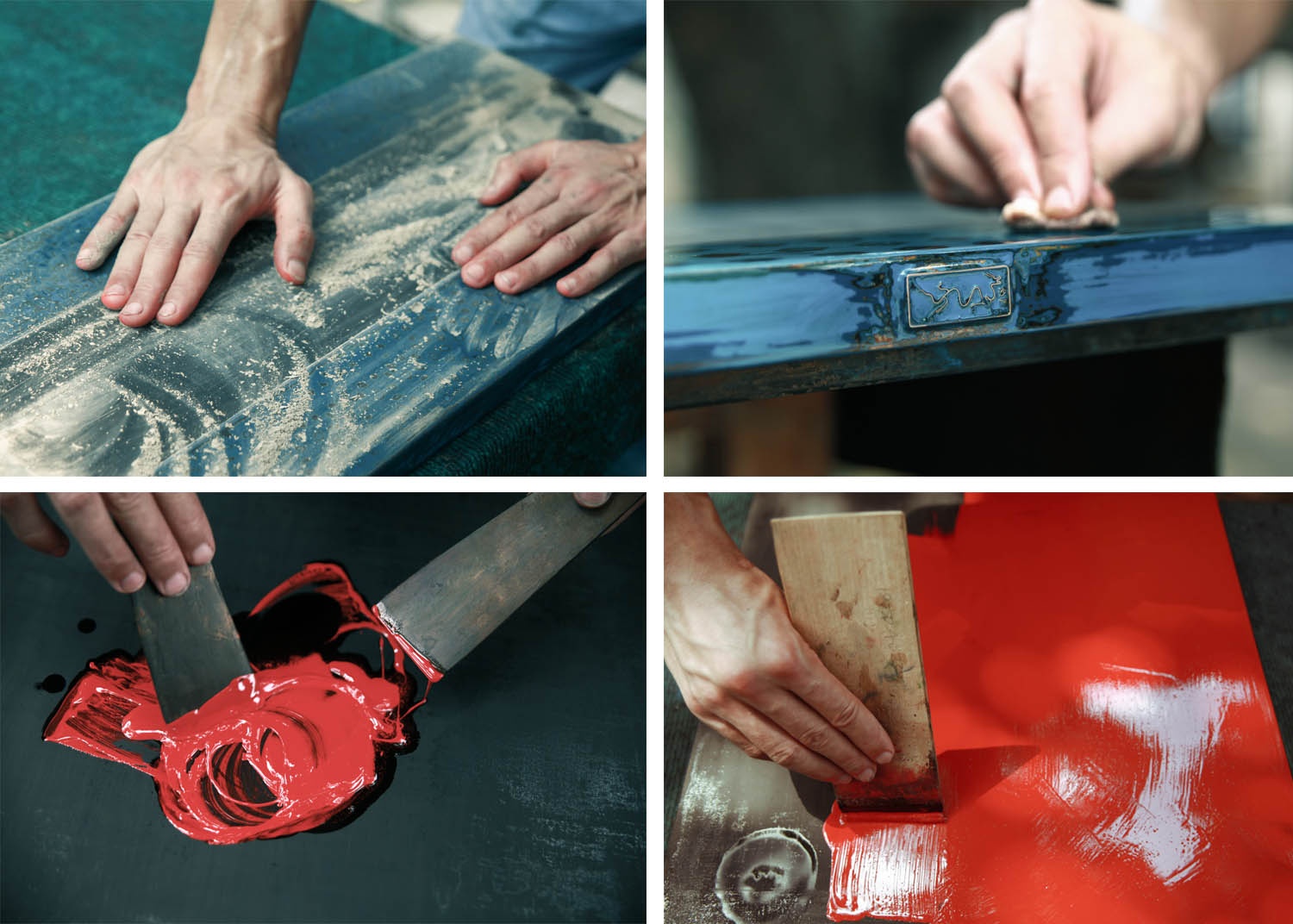 The artists think that contemporary lacquerware should keepe the traditional lacquering material and techniques while meeting the needs of the modern lifestyle. In the process of making lacquer art, the artist combines various elements from traditional arts and crafts with modern design.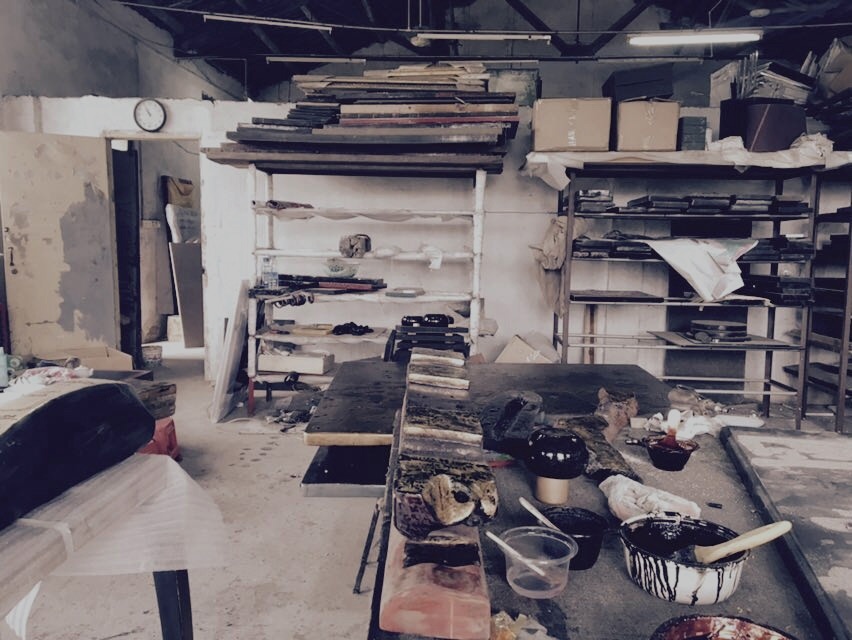 Studio