Jiazheng Wang founded JIA Ceramic Studio in 2010, after studying ceramic sculpture at Jingdezhen Ceramic Institute for four years. He has been creating ceramic art and designing product since then, and launched the JIA showroom at Tao Xi Chuan, Jingdezhen in 2016.
On 7-11 September 2018, Jiazheng Wang will bring his craft pieces to our showcase at Maison & Objet Paris.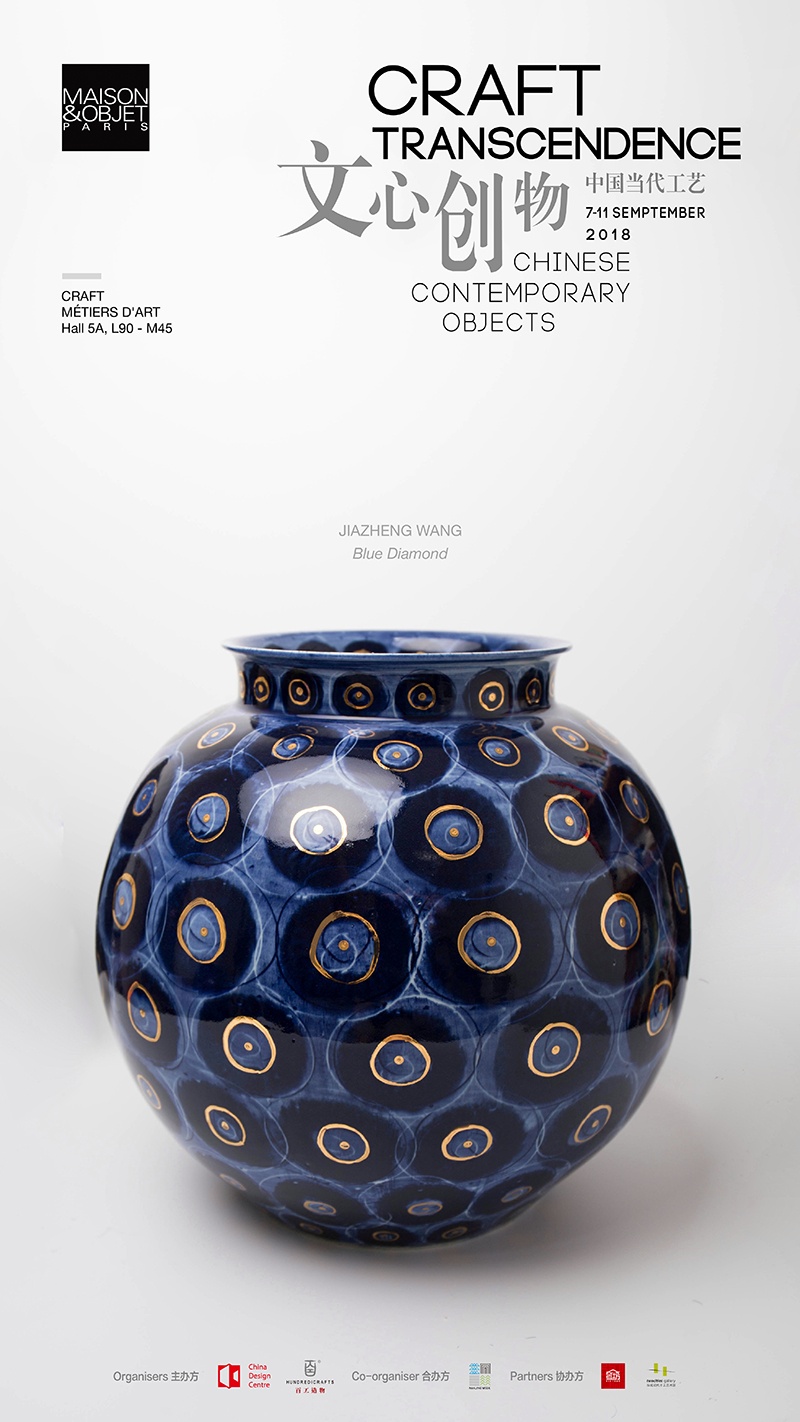 Wang's works reflect on his understanding of art from ten years of study in Jingdezhen's traditional porcelain making. He is obsessed with the blue and white pottery from the Yuan and Ming dynasty, which possess different qualities in the glaze and patterns. The glaze from Yuan dynasty (1271–1368) is rich and thick, which result in a magical shade on the blue and white pottery. The effect is also something Wang is pursuing in his artworks.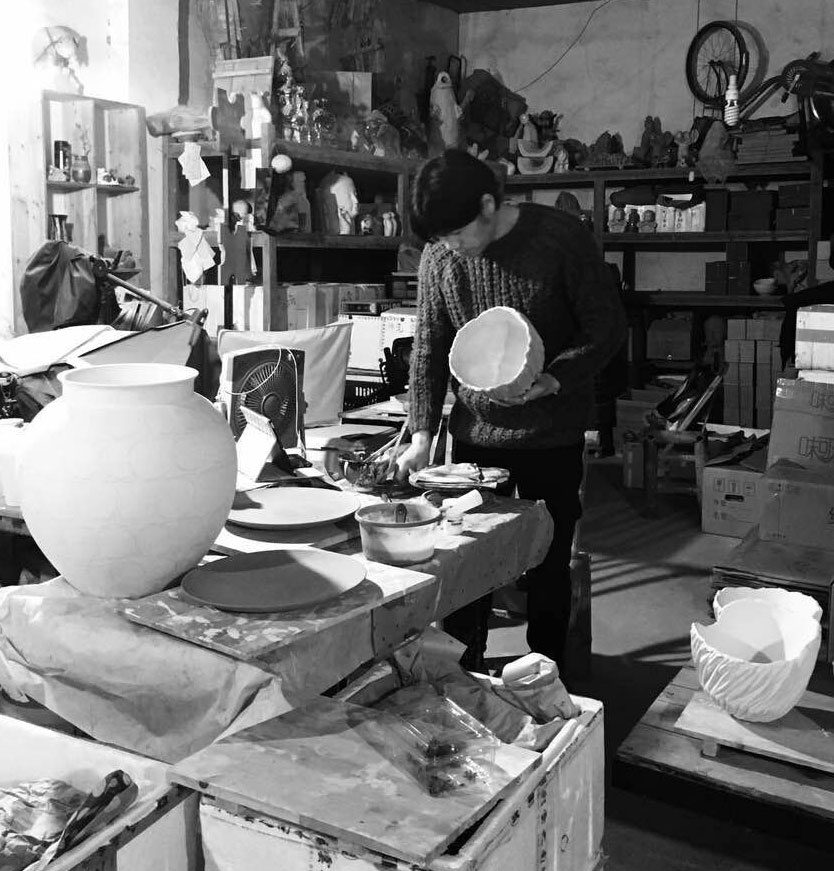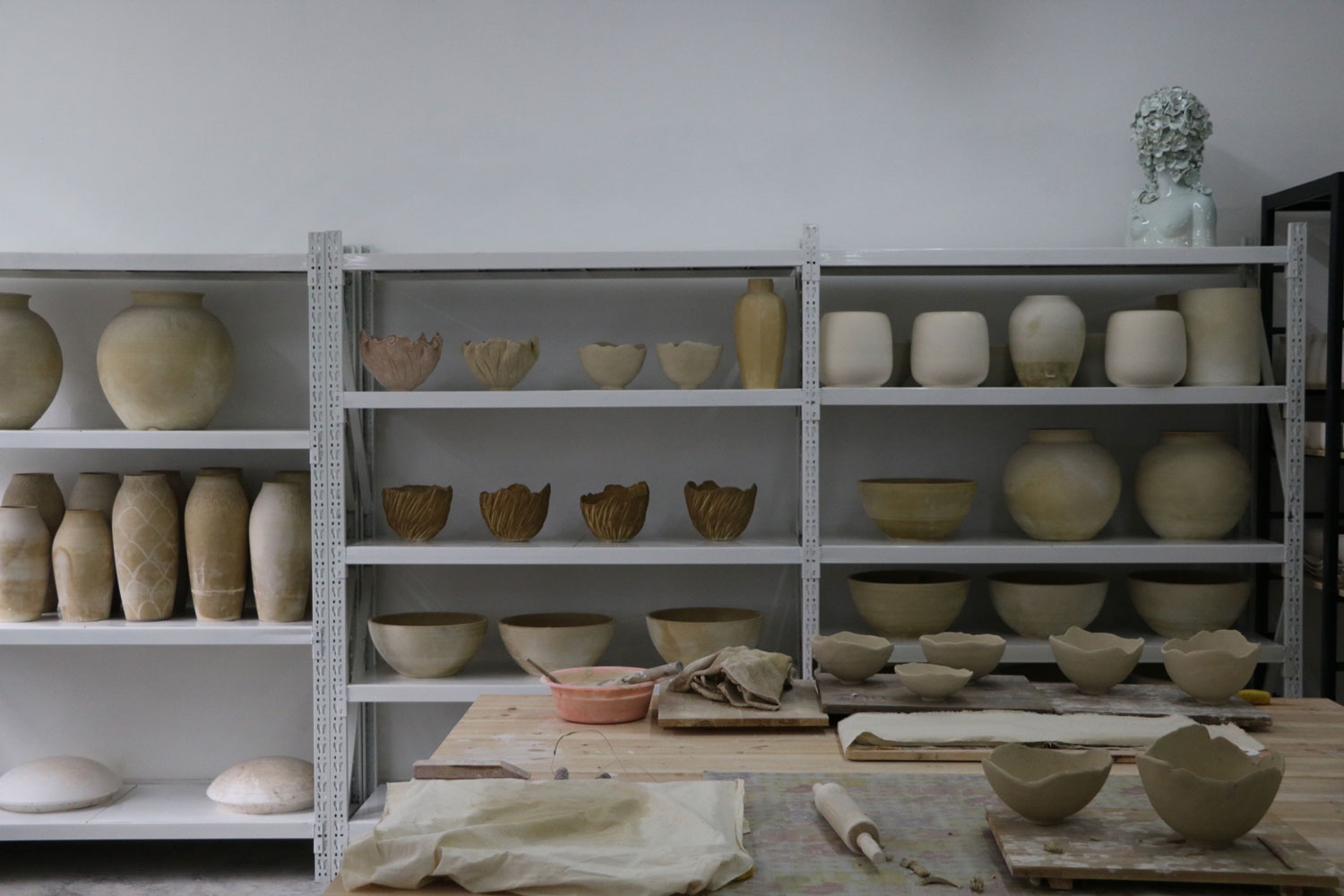 Wang's studio
The love for abstract painting also contributes to his unique style of expression. The ornament on Wang's ceramic works all come from his day-to-day paintings. He combines the traditional blue-and-white pottery making with modern painting in his works to discover more possibilities in ceramic art.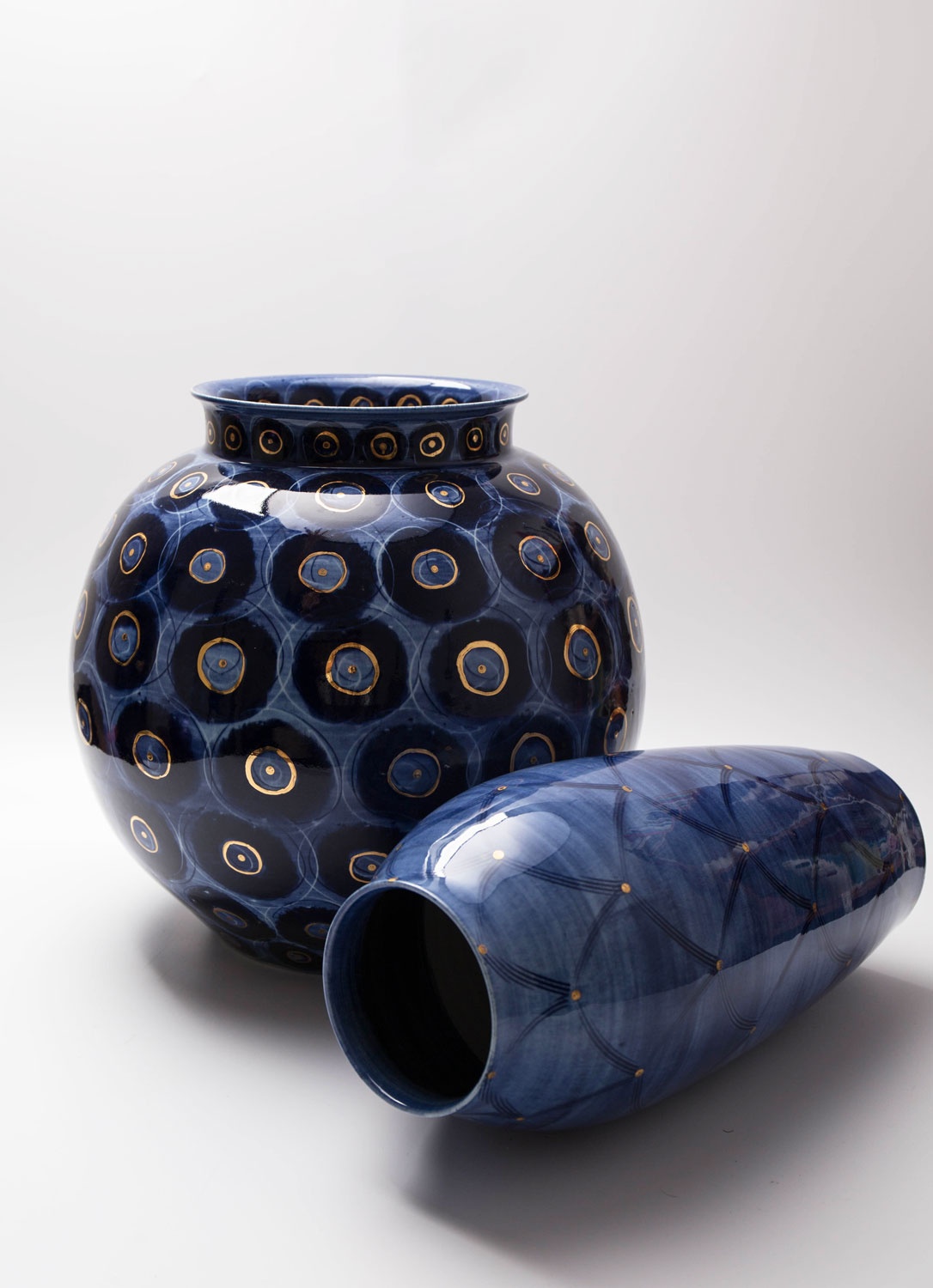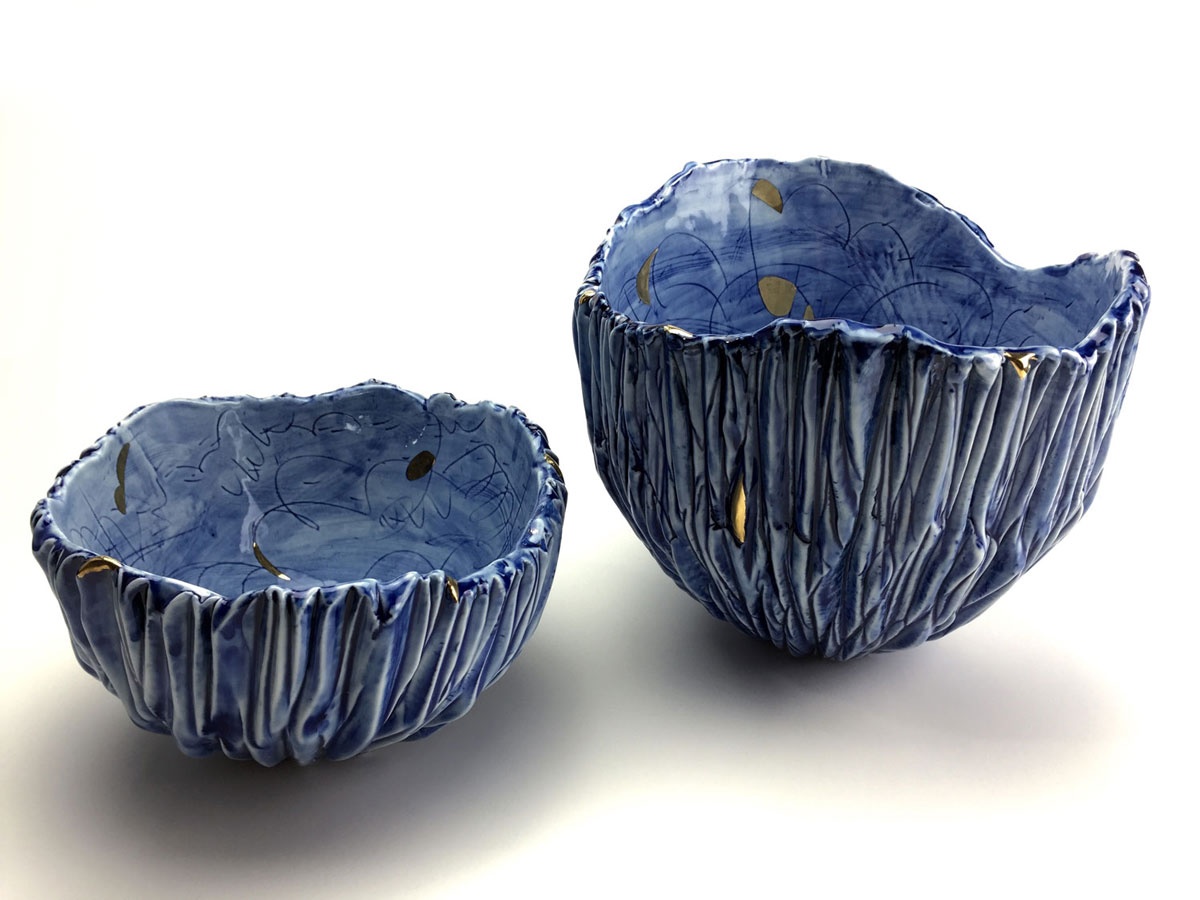 'Blue Diamond' series
The artist introduces the process of his ceramic making to us.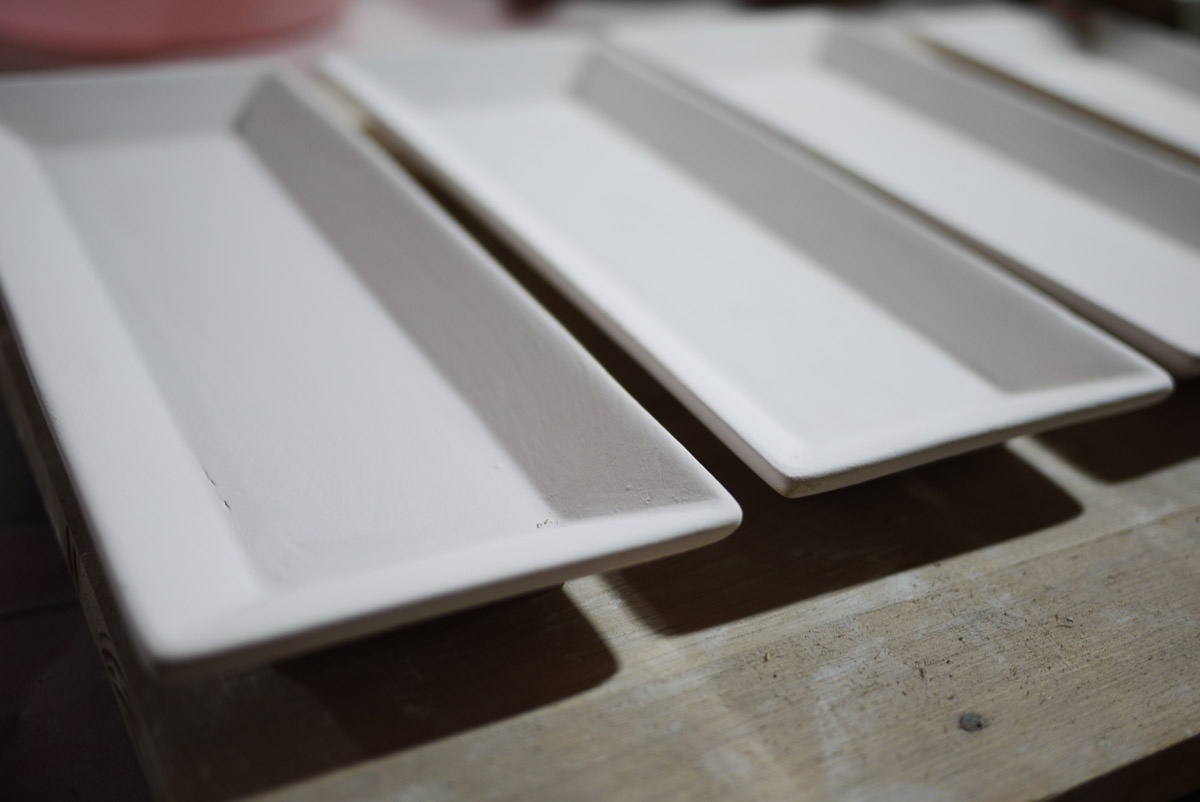 Step 1 - Put the designed bisque into firing, then polished until smooth.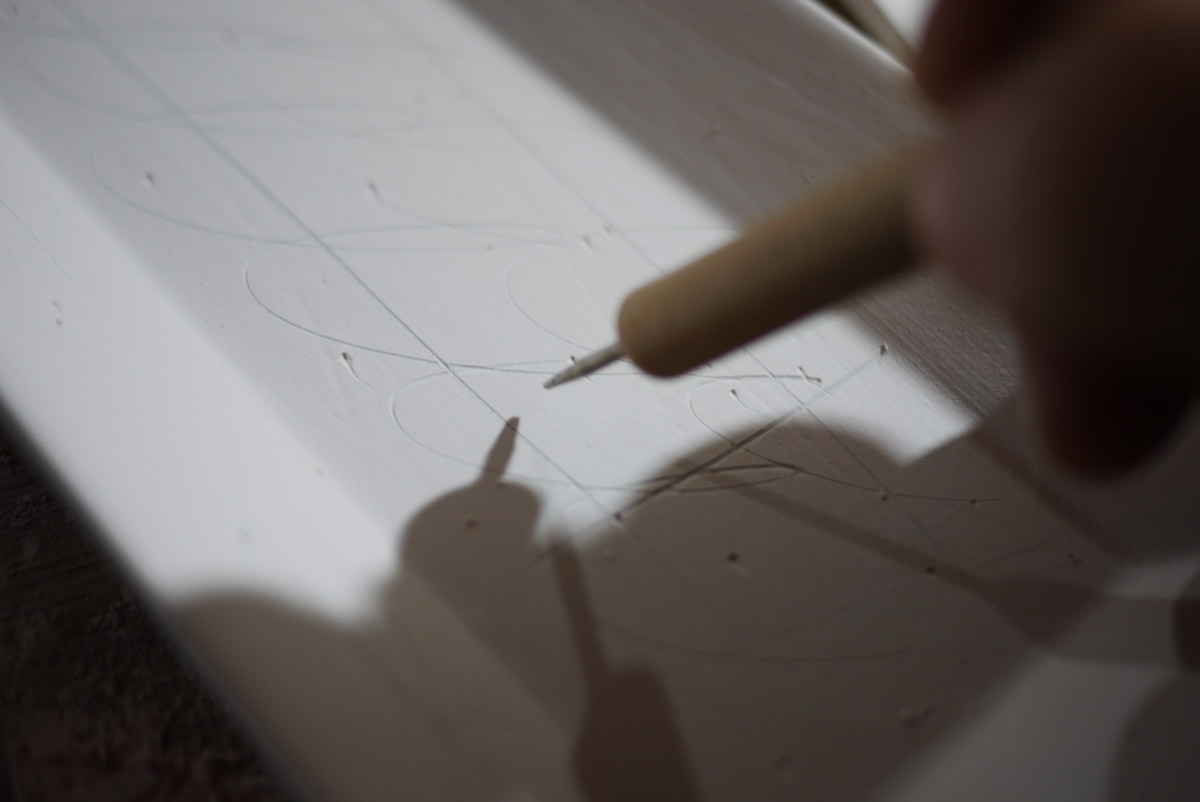 Step 2 - Carve the patterns you like with a needle pen, and this is to plan the space for blue and white material later.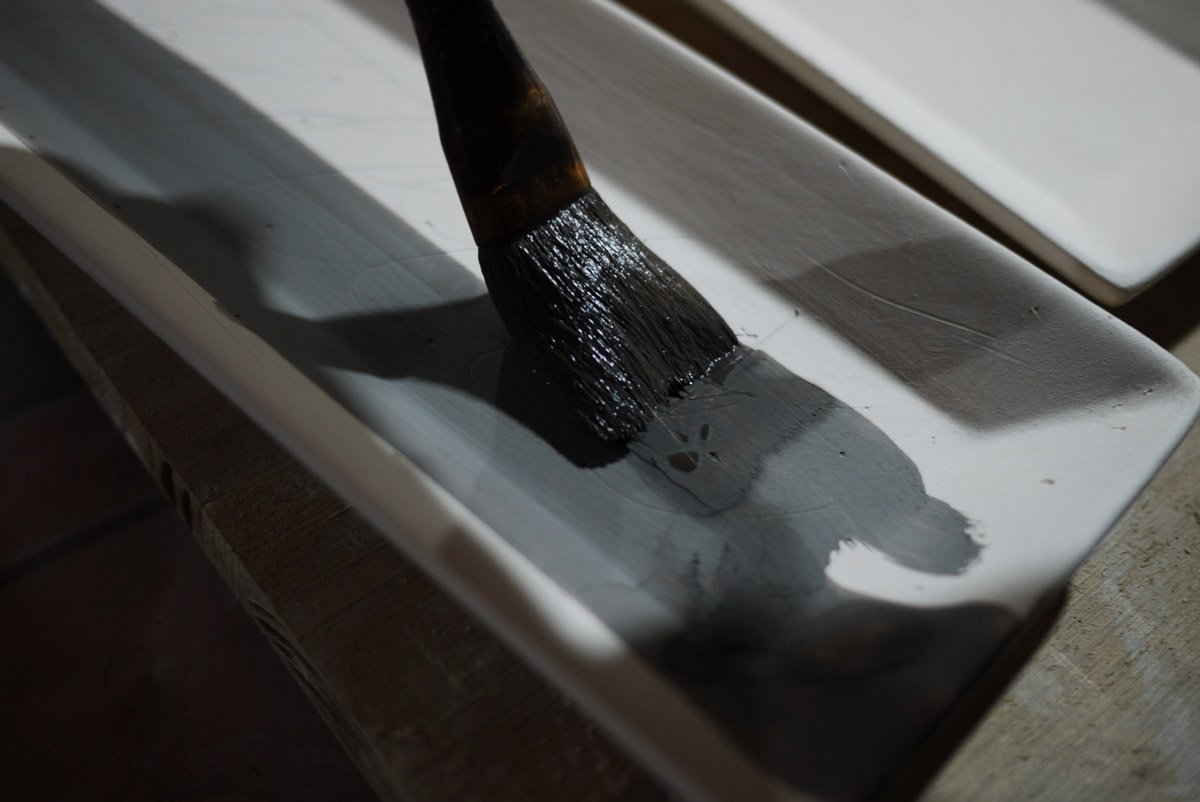 Step 3 - Brush the blue and white material to cover the bisque completely, then use different shades to paint the desired patterns.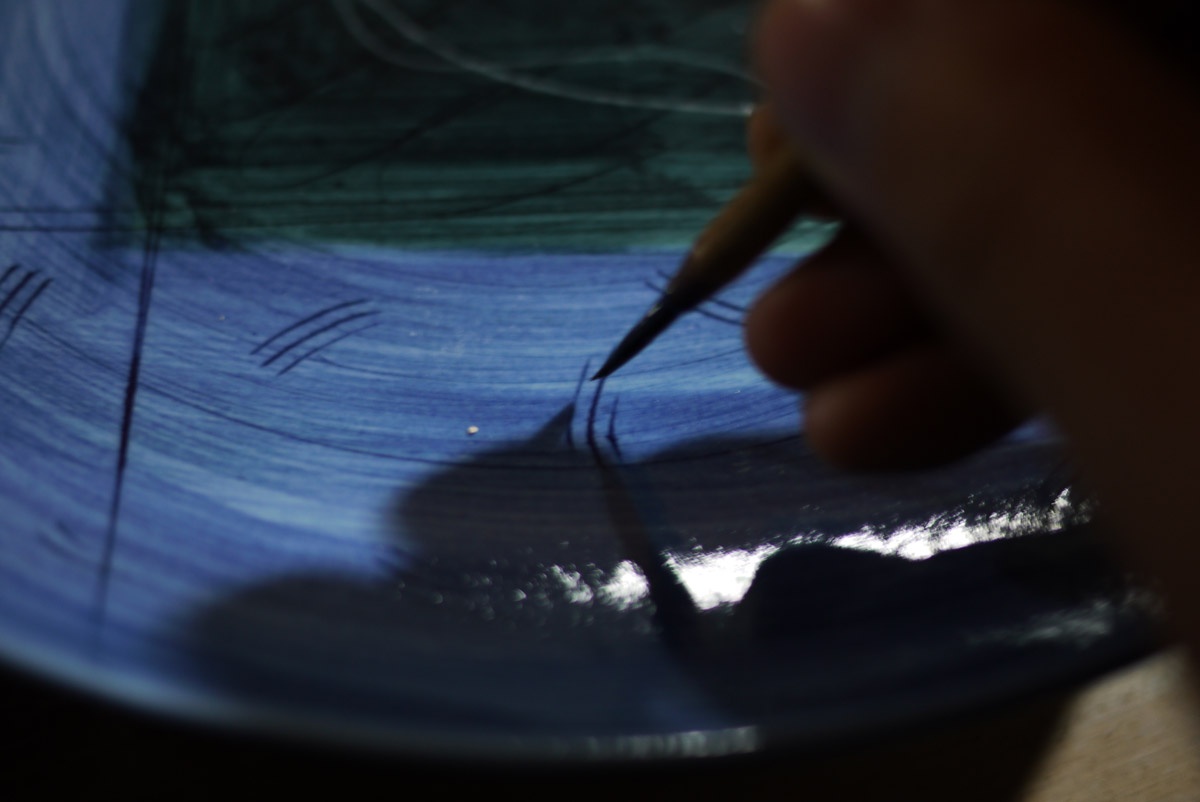 Step 4 - Fire in 1280 ℃ gas kiln, and draw the gold pattern when it is out of the kiln.
Step 5 - Finishing with firing in a low-temperature kiln of 700 - 800℃.
"Symbols, emotion, eternity, romance, graffiti… These are all my themes. Adding my feelings to ceramic art and product design, I often try to show the beauty of the material itself while conveying the sensation to the users."
'Dark Moon Night' series
Image source: JIA Ceramic Studio