Liya Wan graduated from a Chinese Naval Academy and whilst at sea covered the walls of his ship's cabin with sheets of his own calligraphy, selling his paper-cuts in an open-air art market in Qingdao's main square when back on land. He was popular amongst fellow artists for his ability to source art magazines and books on his trips abroad. After a work injury, he took up a full-time career as an artist, working in a range of media from porcelain to oil paintings.

Thousands Kilometres Landscape, 2015
Liya Wan plays with the prestige of Chinese ceramics in pieces such as "National Treasure"; an extravagantly large copy of an imperial vase that had been tucked away at the base of a table lamp in the house of an American diplomat until it was rediscovered in 2002 and put up for auction. Wan's giant interpretation of the piece was exhibited at the Hague Under Heaven contemporary Chinese sculpture show in 2011, alongside works by renowned Chinese artists such as Gu Wenda and Sui Jianguo. In another project, Wan designed a series of plates for the Royal Delft during a residency at the renowned Dutch factory in 2012.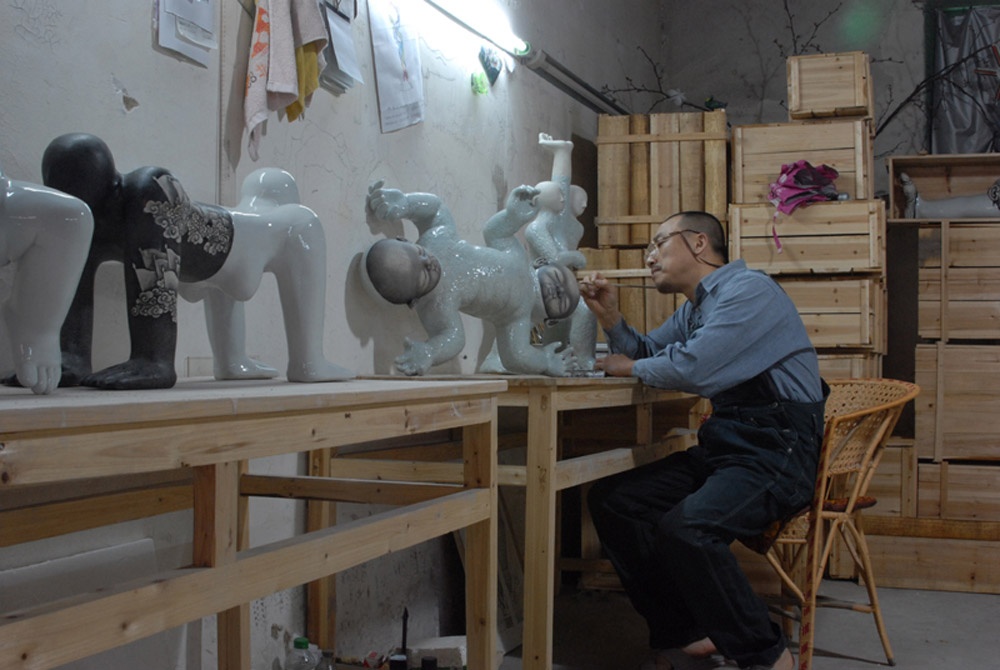 Liya Wan in his studio
In 7-11 September 2018, Liya Wan's 'Thousands Kilometres Landscape' will be shown at Maison & Objet, Paris.
Images Source: Twocities Gallery