Jianming Cao, born in 1988, graduated from the Tianjin Academy of Fine Arts. After graduating, he worked on the R&D and design of the paint interior of FAW Hongqi Car. He established the MUDU Studio.
His lacquerware will participate in the exhibition curated by China Design Centre at the Maison & Objet 2018.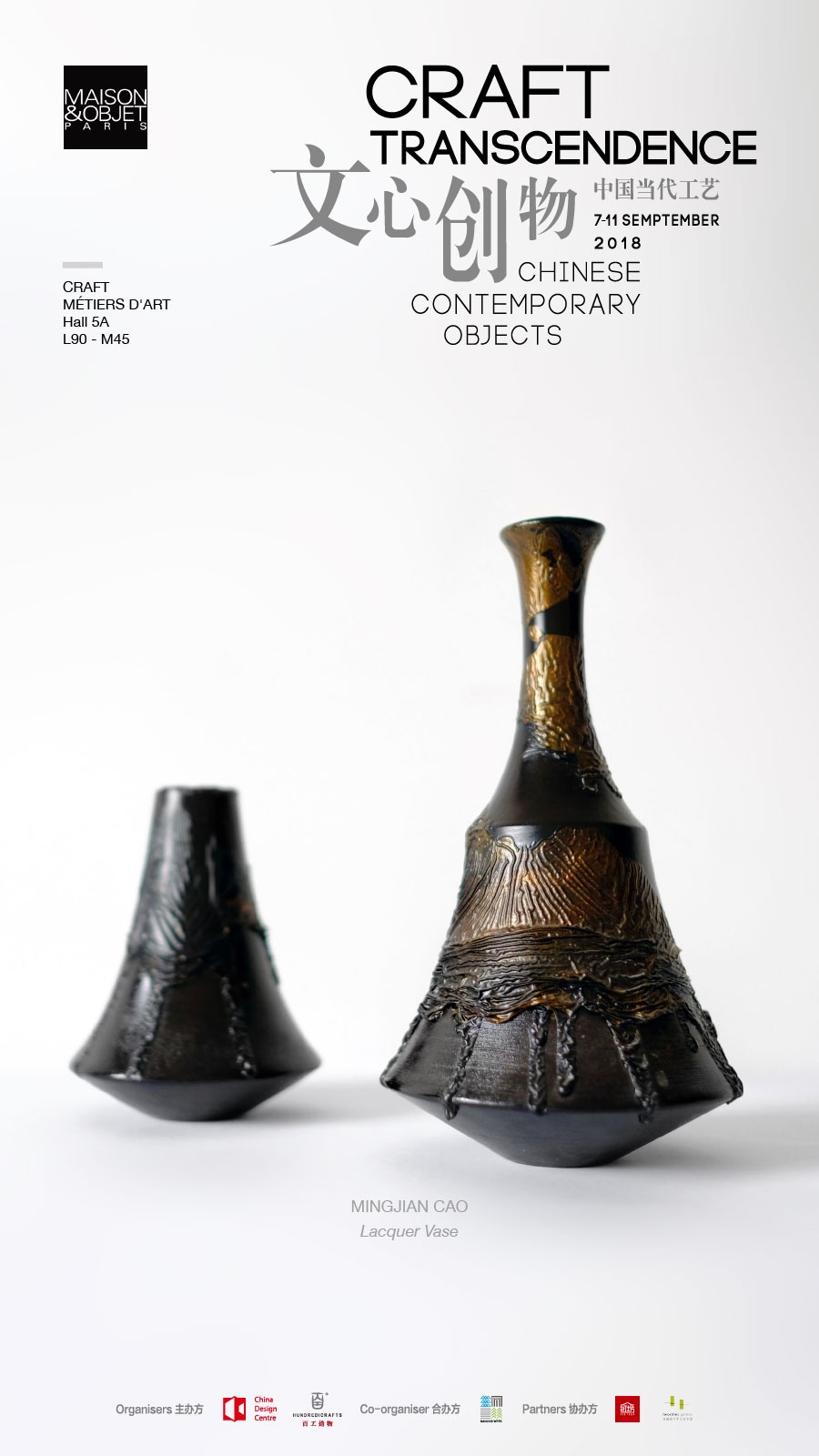 In the lacquer vase, the pottery is used as the base, and a thick layer of lacquer is applied on the product.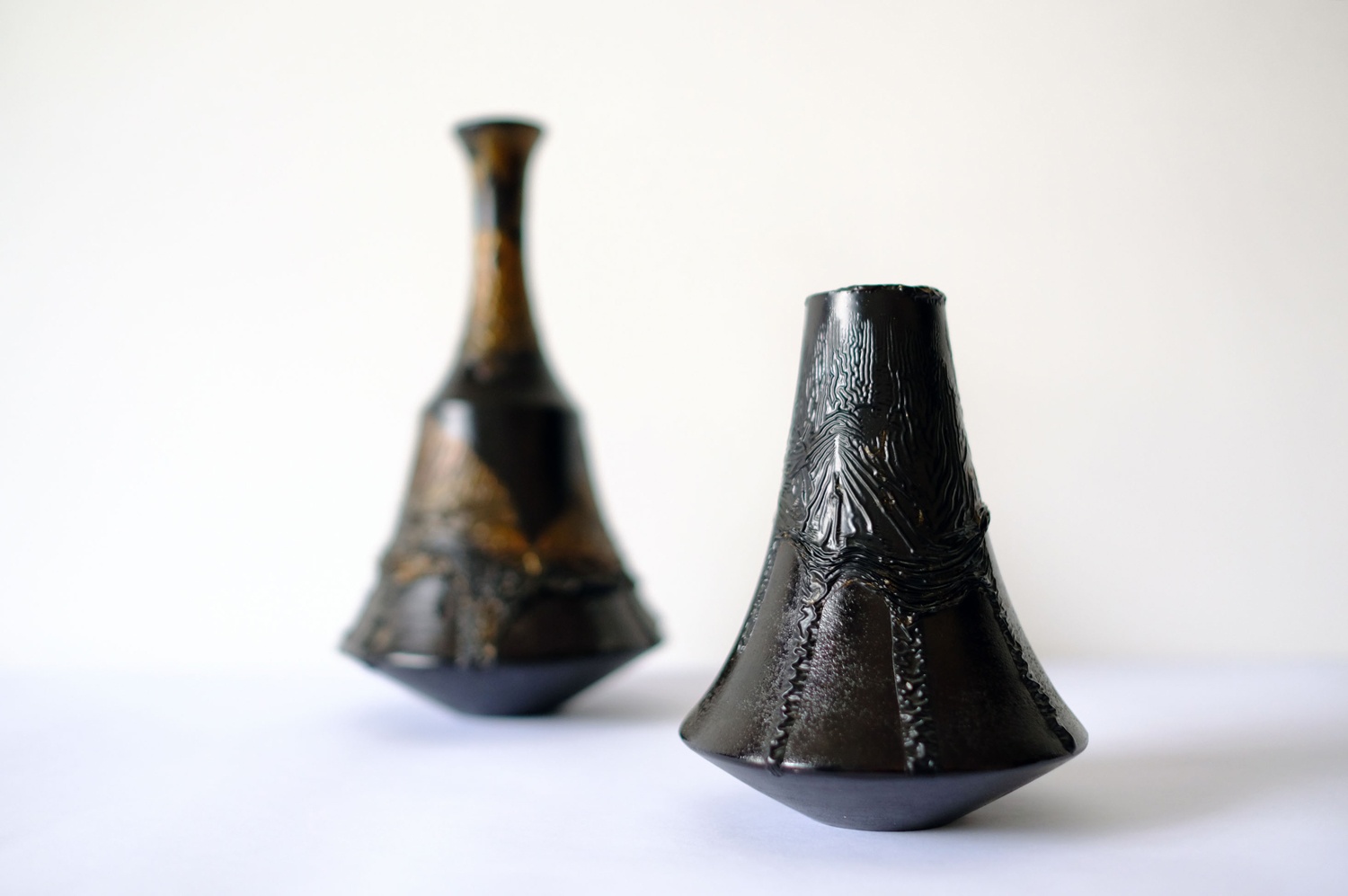 Lacquer Vase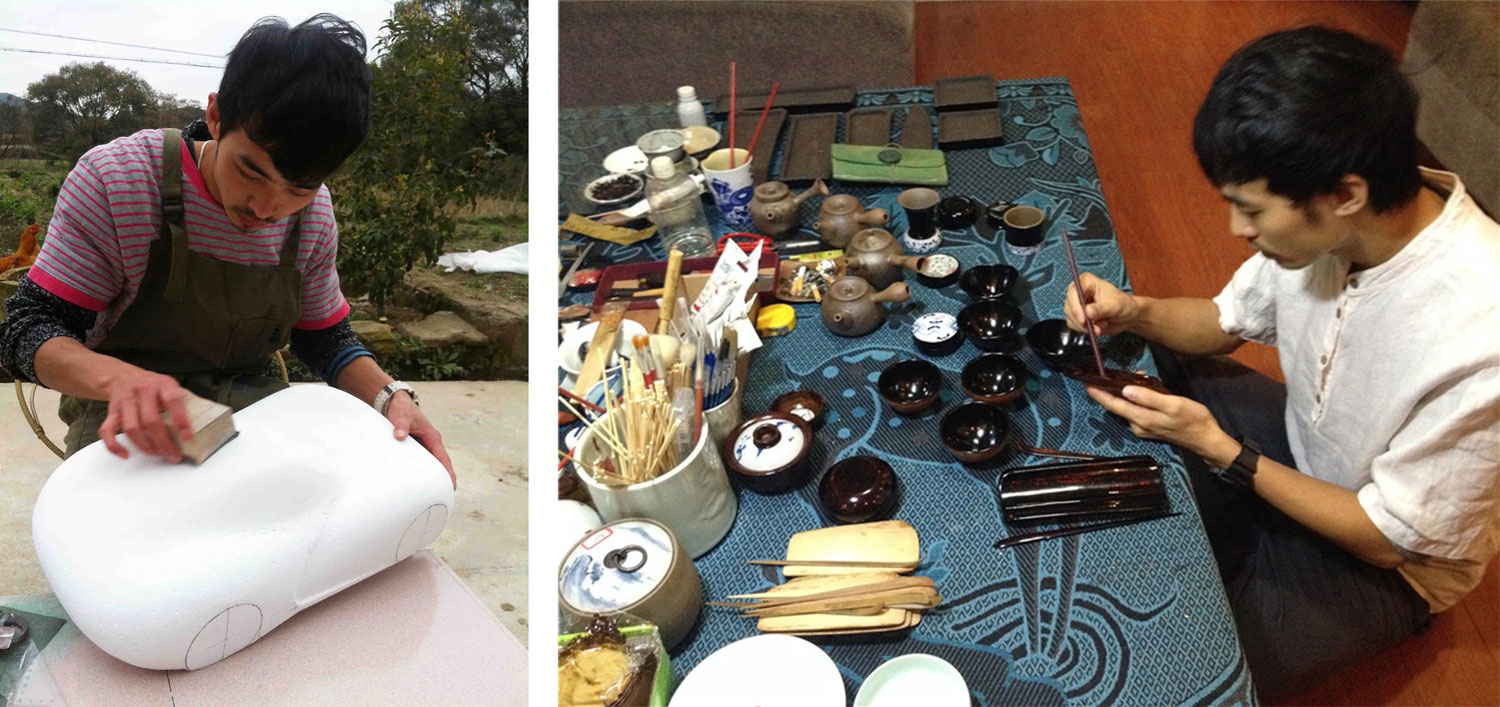 Mingjian Cao and his studio
'Rhino-Skin' Lacquer Cup
Rhino skin paint is one of the traditional techniques of lacquerware. The texture seems very simple, but it has more than forty layers of lacquer. The thick of the lacquer is less than 1 mm. The combination of traditional lacquer technique and ceramics makes the lacquerware close to our life.

The lacquer painted tea table
The handmade lacquered tea table uses wood as the main material. Black lacquer is applied on the surface; then, two layers of burlap mounted on the top of it.
Images Source: Mingjian Cao