Yanze Jiang is now living and working in Nanjing, China. She is Associate Professor of Nanjing University of the Arts and
member of
IAC.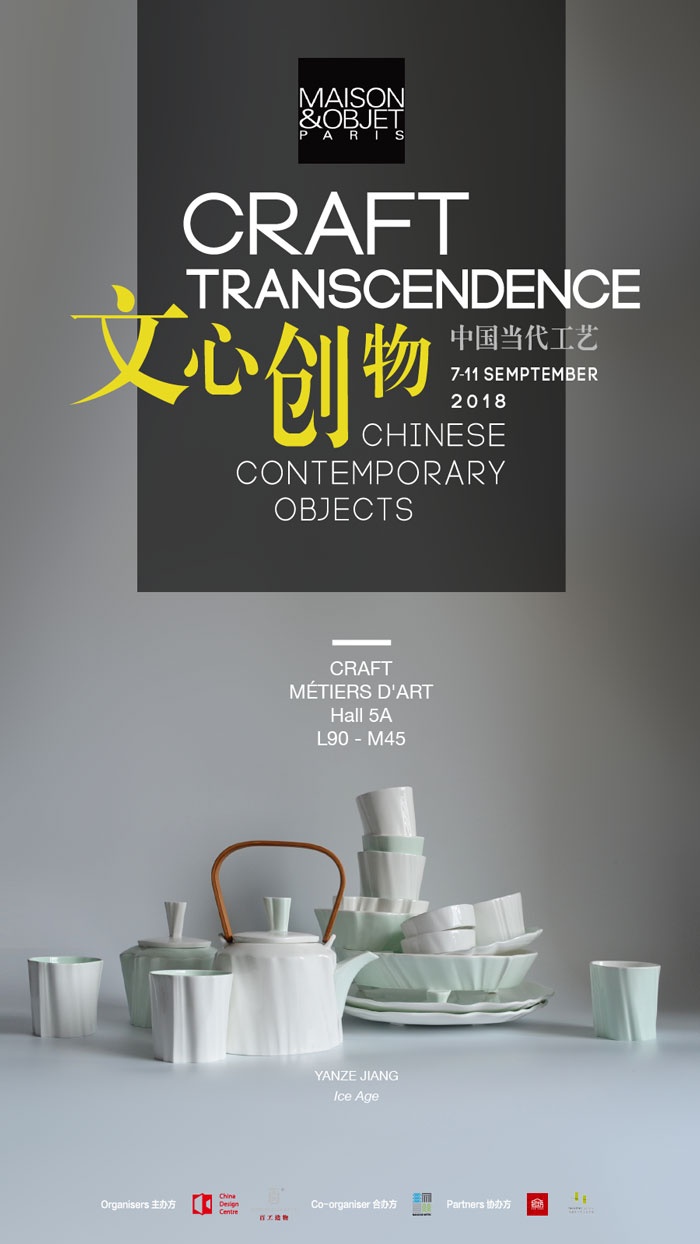 Her work was collected by many well-known museums and galleries, such as V&A Museum London, The Potteries Museum & Art Gallery Stoke-on-trent, Danmark Guldagergaard International Ceramic Art Center, Australia Shepparton Art Gallery, Taiwan Yingge Ceramic Museum, Korea Ichon World Ceramic Center, etc. She won the Sidney Myer Fund Premier Award at the Shepparton Art Museum, Victoria, Australia.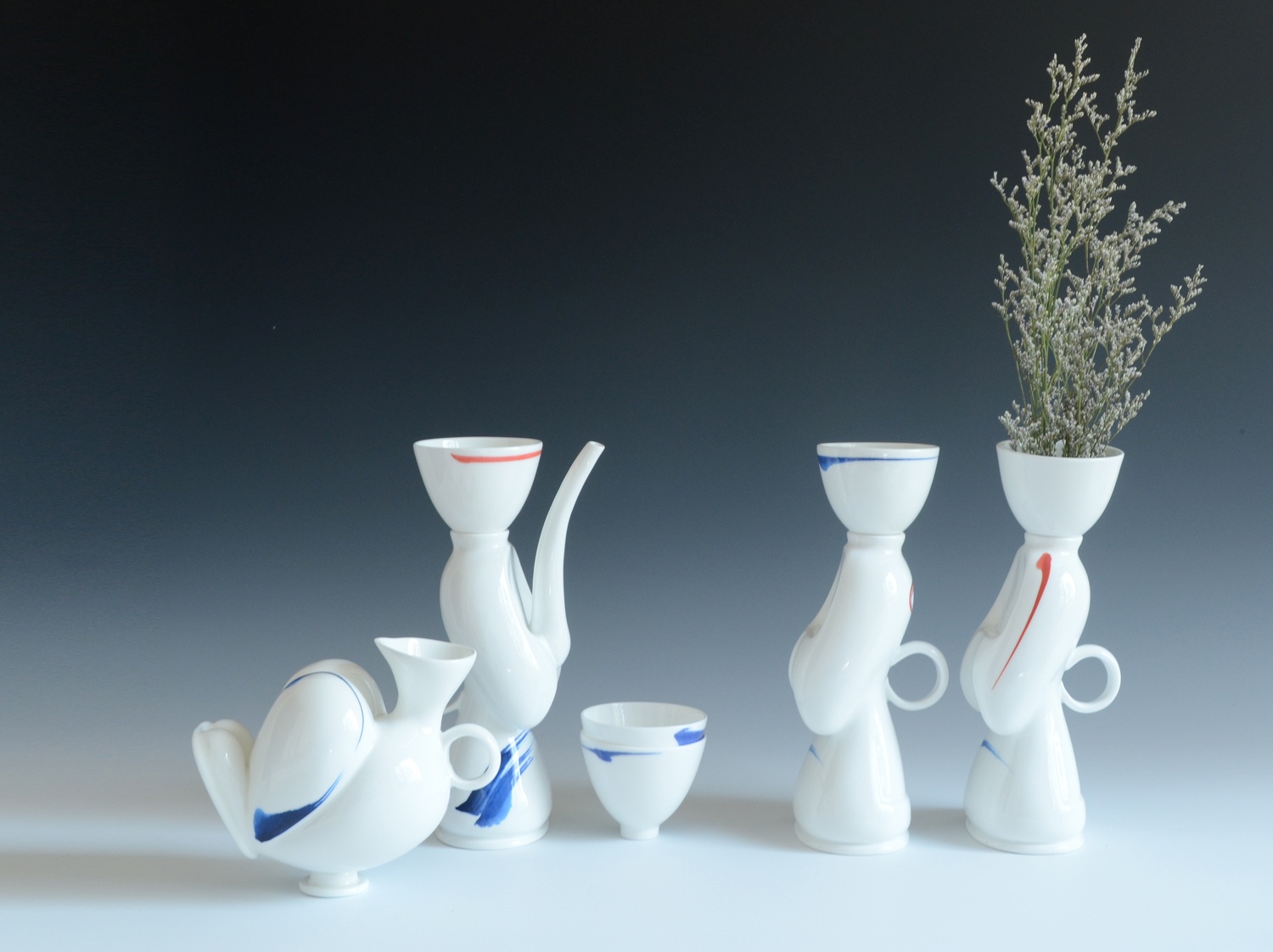 Yanze's work show a strong sense of self-awareness especially in the juxtapositional views of traditional and contemporary, nationality and internationalism, technique and concept, mass production and single art piece. She is particularly interested in the relationship between industrial production and human ritual gestures. She started making interlinked pieces after a kiln incident accidentally fused a stack of different vessels together. Her assemblages often use discards and remains of her designs. Yanze Jiang enjoys manipulating mass-produced, slip-cast, bone-china objects and making expressive, often anthropomorphic constructions. For her conveying the material's own story is a crucial aspect for the potter to create a work that is full of life and spirit.
Ice Age
Bone china tea set and dinner set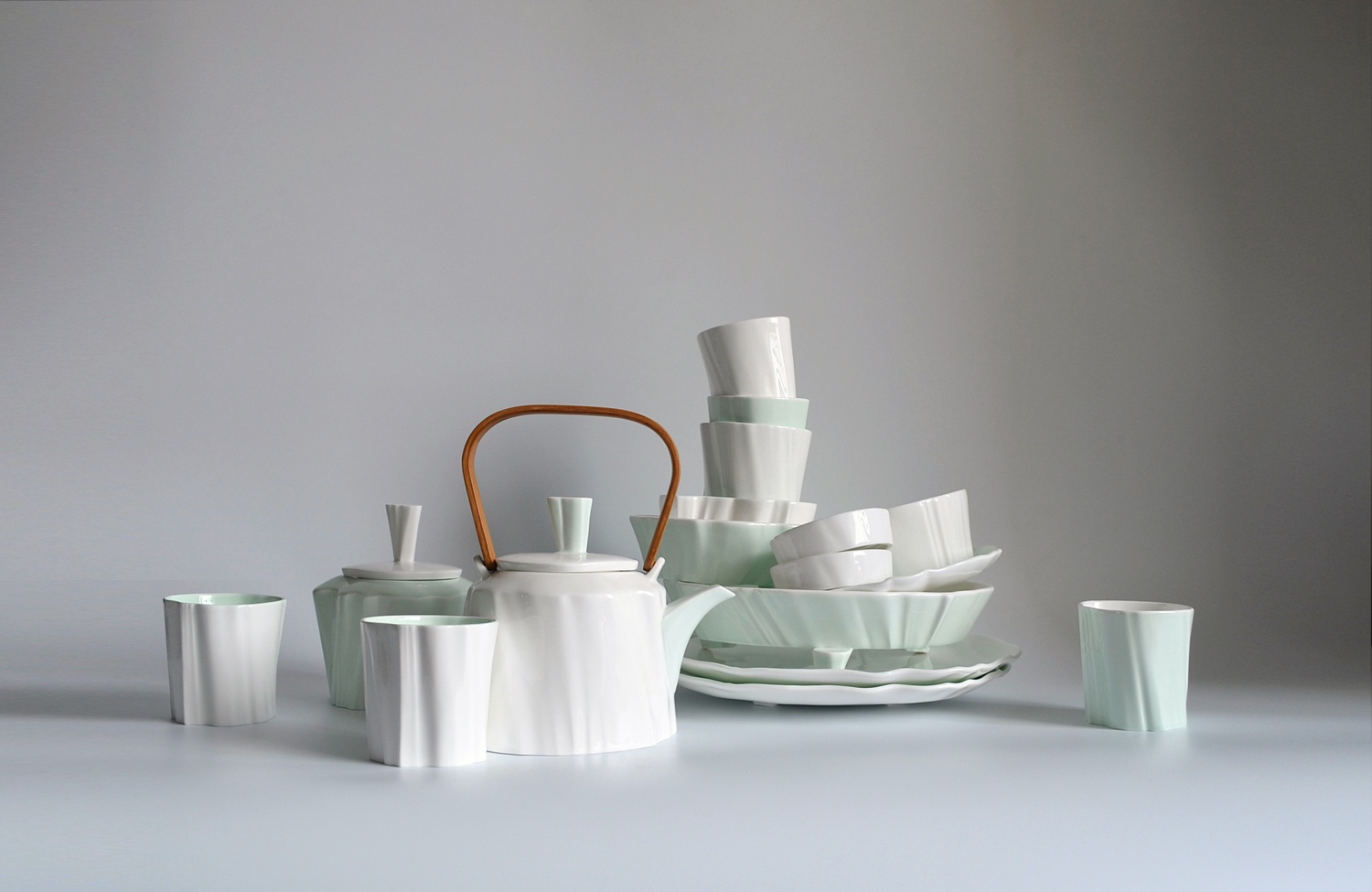 In the process of making prototype models for this series of tableware, hot thin wires were used to cut through high-density foams, leaving rich patterns and subtle linear textures on the surfaces. Ceramic forms created in this way are free and varied. They are controllable, and at the same time, show chanciness and randomness. This is quite different from the rigid and mechanical way in which most domestic ceramic products are made.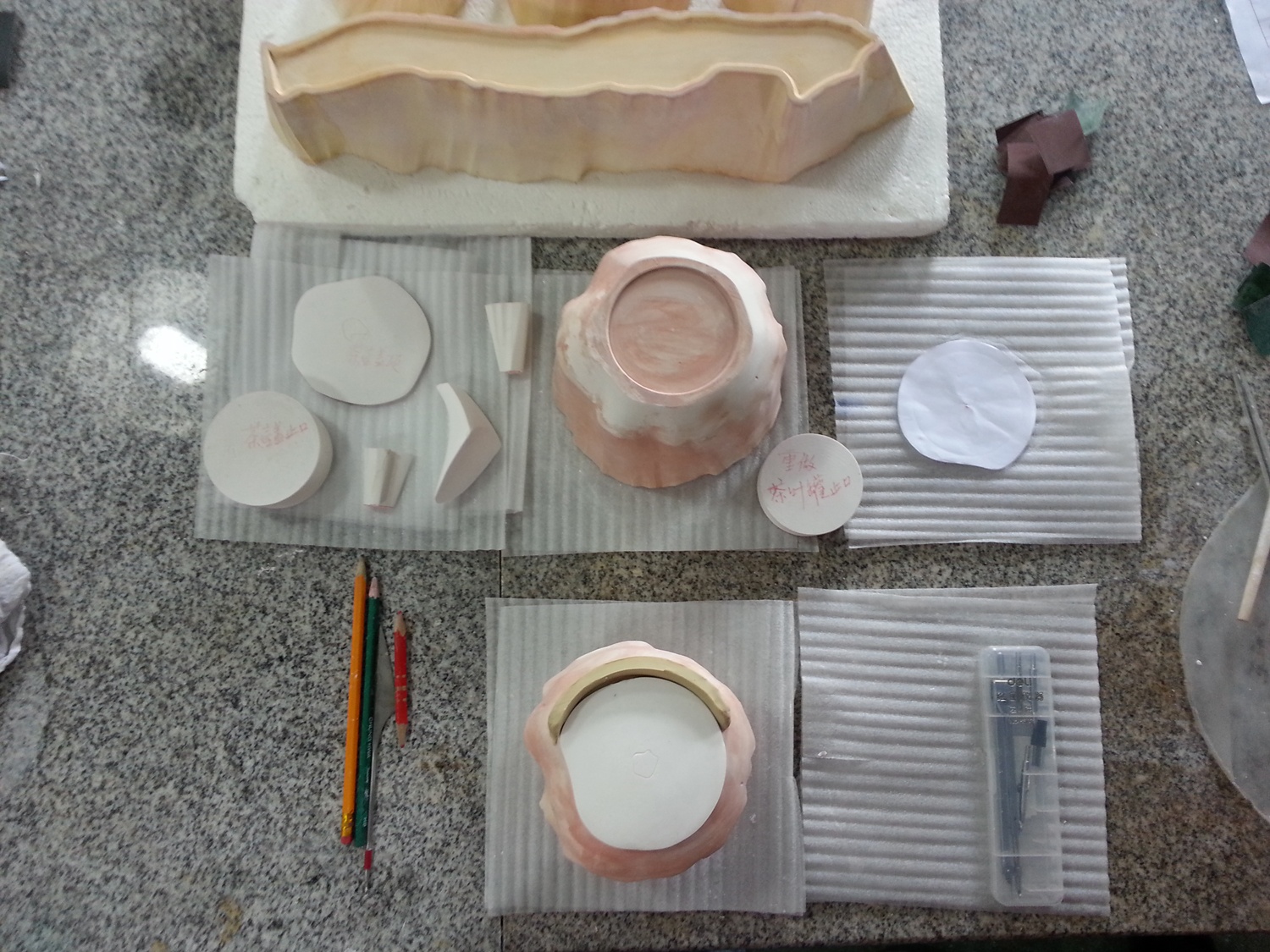 Each item in this series has surface that resembles the ice cliff of a glacier. By using the "Ice Age" theme, Jiang wishes to remind people the urgency of protecting our ecological environment now when global warming is accelerating rapidly.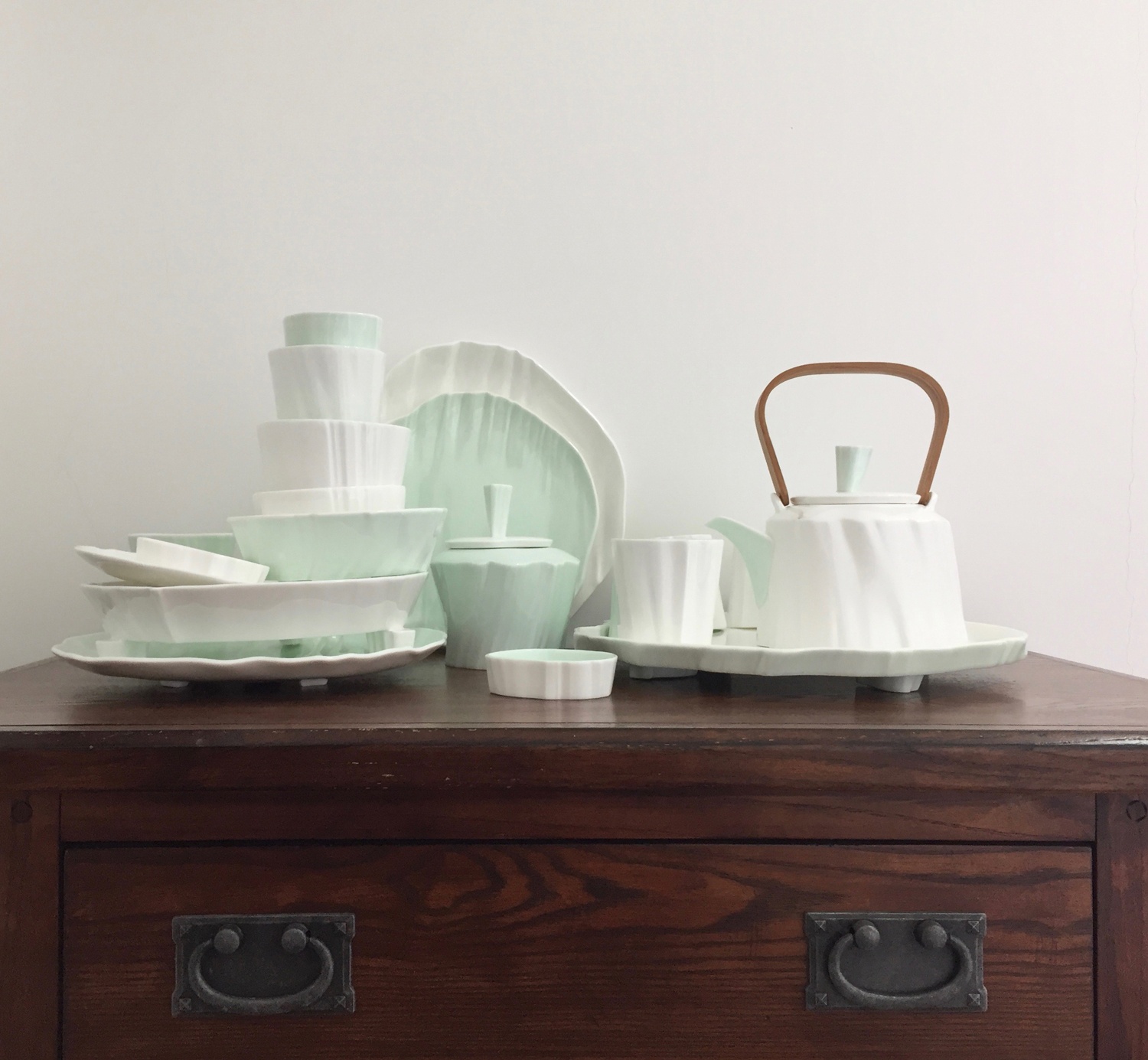 Images Source: Twocities Gallery