Xin graduated from the Industrial Design Department at Jiangnan University; and has won the Product Design Award of IF and Red Dot. She has been experimenting by combining different techniques with ceramics. She has attended the exhibitions and craft fair throughout the world, including London Design Week (2010), Beijing Design Week 2012/2013), SaloneSatellite in Milan (2014), Designer of Designer in Shanghai (2015), Design Shanghai (2016) and Shenzhen design week (2017).
During 7-11 September, Yaoyao Xin will participate in our showcase at Maison&Objet Paris, with her latest work "Geometric series".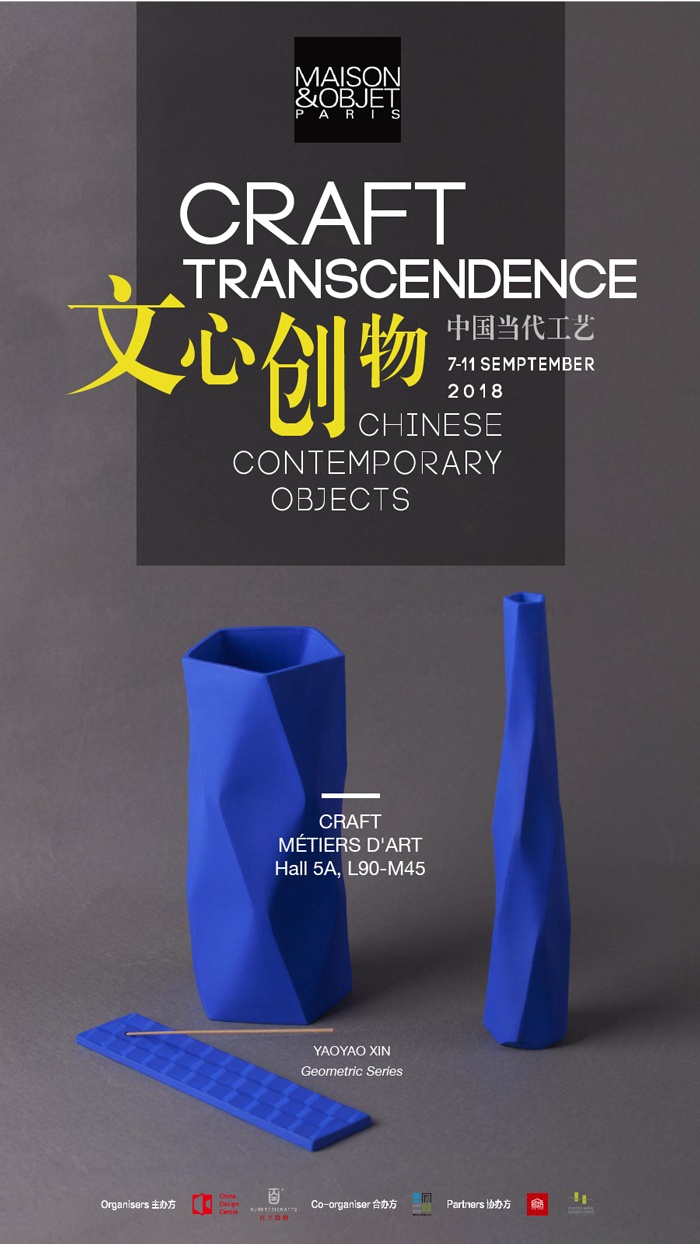 Her most famous work "Fragility" is based on the fragile quality of porcelain. She spent countless hours to make the ceramic pieces as thin as 0.3mm.
READ MORE: Xin Yaoyao: paper-thin porcelain dreams
From 2014, she also presents several series of colourful design (for example IKB blue), which attract attention from Wallpaper, she represents the young ceramist generation in China, who is not afraid to break the rules and open the imagination.
In the Geometric series, the 3D printed model was turned into a plaster mould. Then through the hand-carving and polishing process, the geometric vessels appear with the characteristic of architectural and sculptural forms.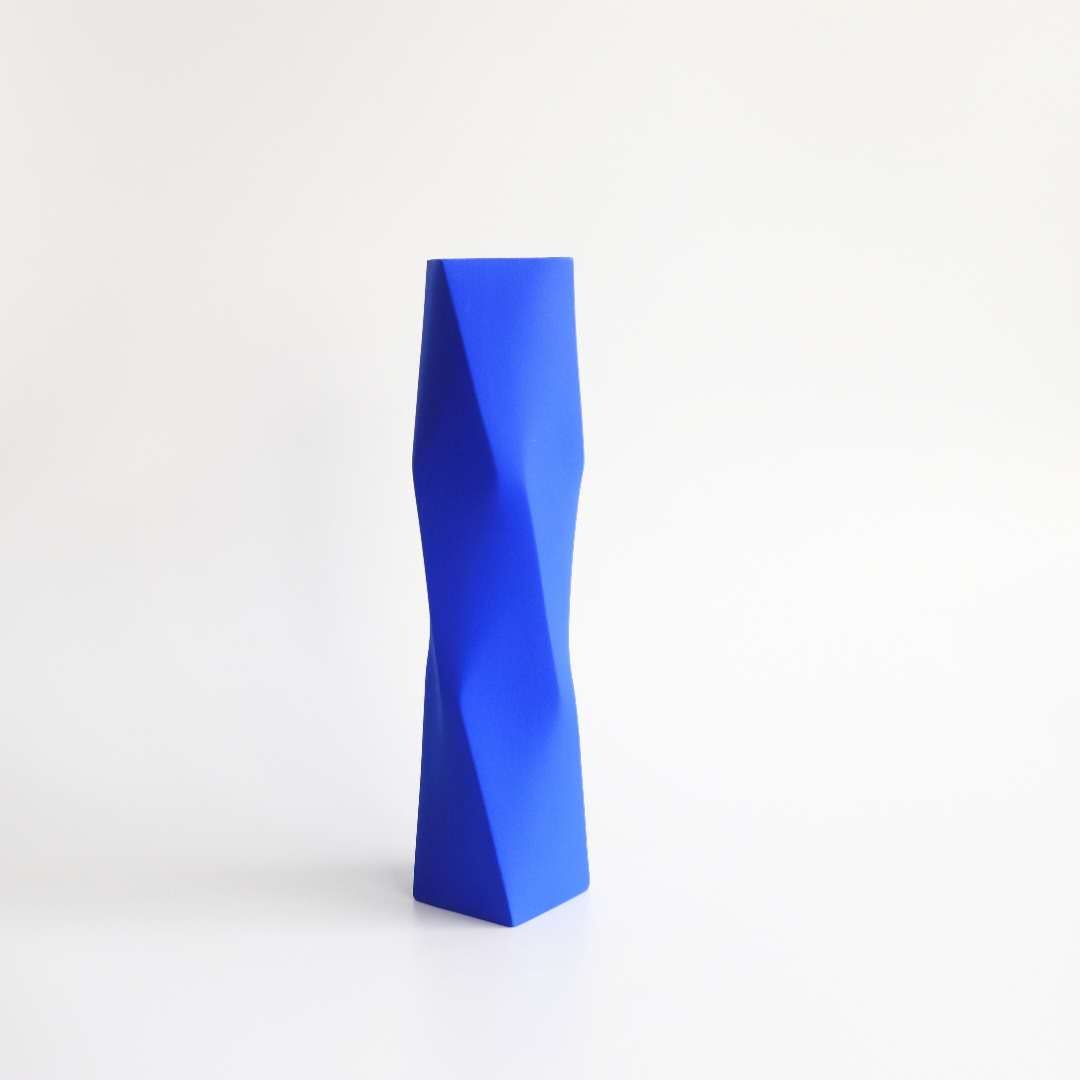 IKB Porcelain
Silver glaze
For the artist, the texture of the material affects the colour. To adequately express the high-saturated blue colour, the IKB Blue Porcelain series adapts matt glaze, which needs to be polished cleverly after the biscuiting. The vases from Silver Glaze series are coated with silver powder on the surface of the fired vessel and fired again, then repeat the process for at least two times to reach the ideal state.
Images Source: Yaoyao Xin