Yongping Wu is a professor at the Central Academy of Fine Arts and the head of the Contemporary Glass Art Centre of the School of Design at the Central Academy of Fine Arts. He is the Art Director of Red Town in Shanghai, a member of China Artists Association and China Sculpture Society.
Wu's works are collected in the National Art Museum of China, China History Museum, Shanghai Sculpture Space, Red Town, and the Diamond Council in South Africa. He planned and organised the exhibitions of the Chinese contemporary sculpture and the international ceramics fairs. Wu's bronze decorative art will join our showcase at the MAISON & OBJET Paris this September 7-11.
Yongping Wu's artworks involve forms of sculpture, installation, painting and many others. He has a solid background in making realistic sculptures and continues to experiment with the different medium, including metal, ceramic, plastic and wood. For him, the premise of mastering a material is to understand its properties and find the artistic trait of it. 
'Ark No1',32x42x13cm, 2015, hand-forged copper, wood, lacquer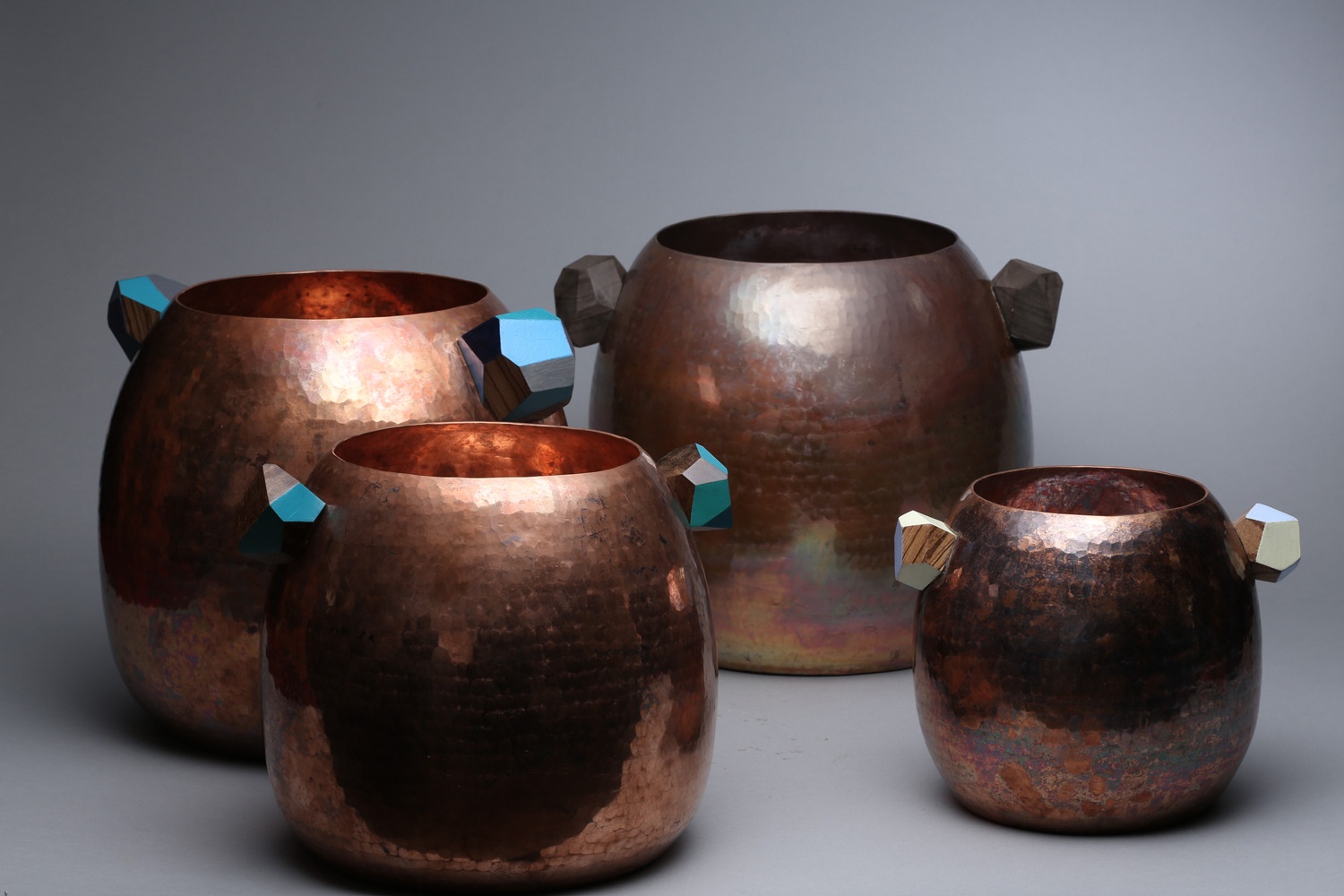 ,29x21x19cm, 2015, hand-forged copper, wood, lacquer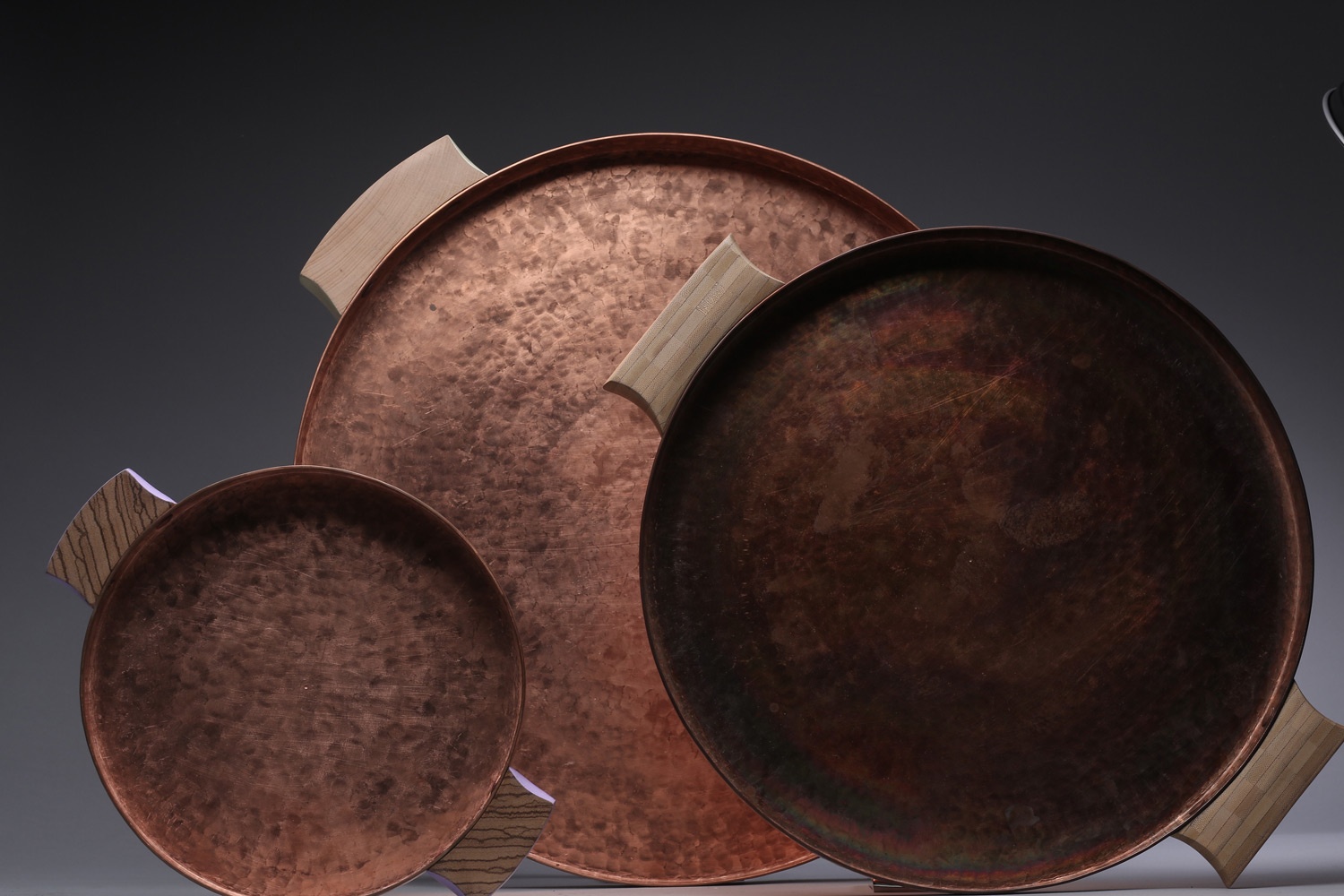 "Mask No.1", 33x26x4cm, 2015, hand-forged copper, wood, lacquer
In the early 1970s, the archaeologists were surprised to discover the relics of bronzes from the Han Dynasty era in Yunnan province, which made the splendid ancient civilisation to reappear in the public eye. Today, in Jiang Chuan, a group of craftsmen is still adhering to use the old method of hand-forging by making bronzes, even when machine manufacturing brings more profits. The Jiang Chuan's traditional copper-making culture, which can be seen as one of the world intangible cultural heritage, continues its tradition.
The forged copper process of his work comes from the traditional copper-producing village, which is called Xin He Zui in Yunnan Province. This hand-forged technique includes multiple skilful methods. First, it is necessary to turn the complete copper into the copper water, and then mould it. After that, the copper should model again and beat it carefully. The most important and the last processes are to grill the copper, shape it, temper it, hit it again and again until it finished. Each one is unique, which made of a complete piece of copper.
This work combines the unique, copper hand-making method from Yunnan province with the elements of modern international design, to present the beauty of traditional craftsmanship. Yongping Wu fascinates with the patterns, which is produced by the overlapping stacks of forgings. He is also obsessed with the delicate and soft lines created on the steel surface. His interest in materials has expanded to the metal forging, especially the powerfulness of the craft.
Image Source: Red Town