Yuhua Li studied at the Art and Design Department of Nanjing Art College, majoring in ceramics and art design. Then she received an MA at the Jingdezhen Ceramic Institute of Art. She is currently an associate professor at the Nanjing Academy of Fine Arts and teaches in ceramics and glass.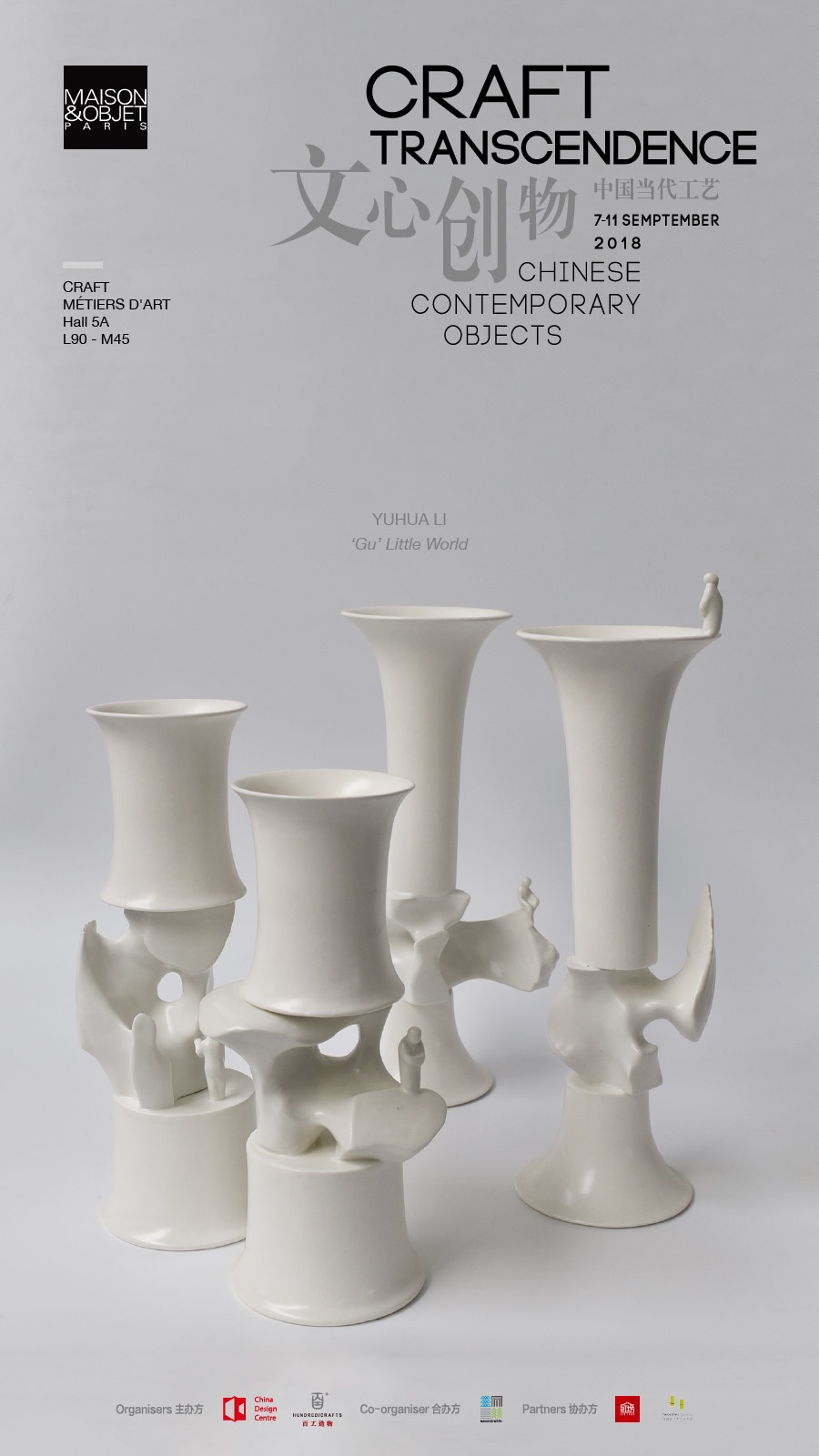 Her work 'Gu - Little World' will be showing at Maison & Objet (7-11 September 2018) as part of Craft Transcendence: Chinese Contemporary Objects, at Hall 5, L90-M45.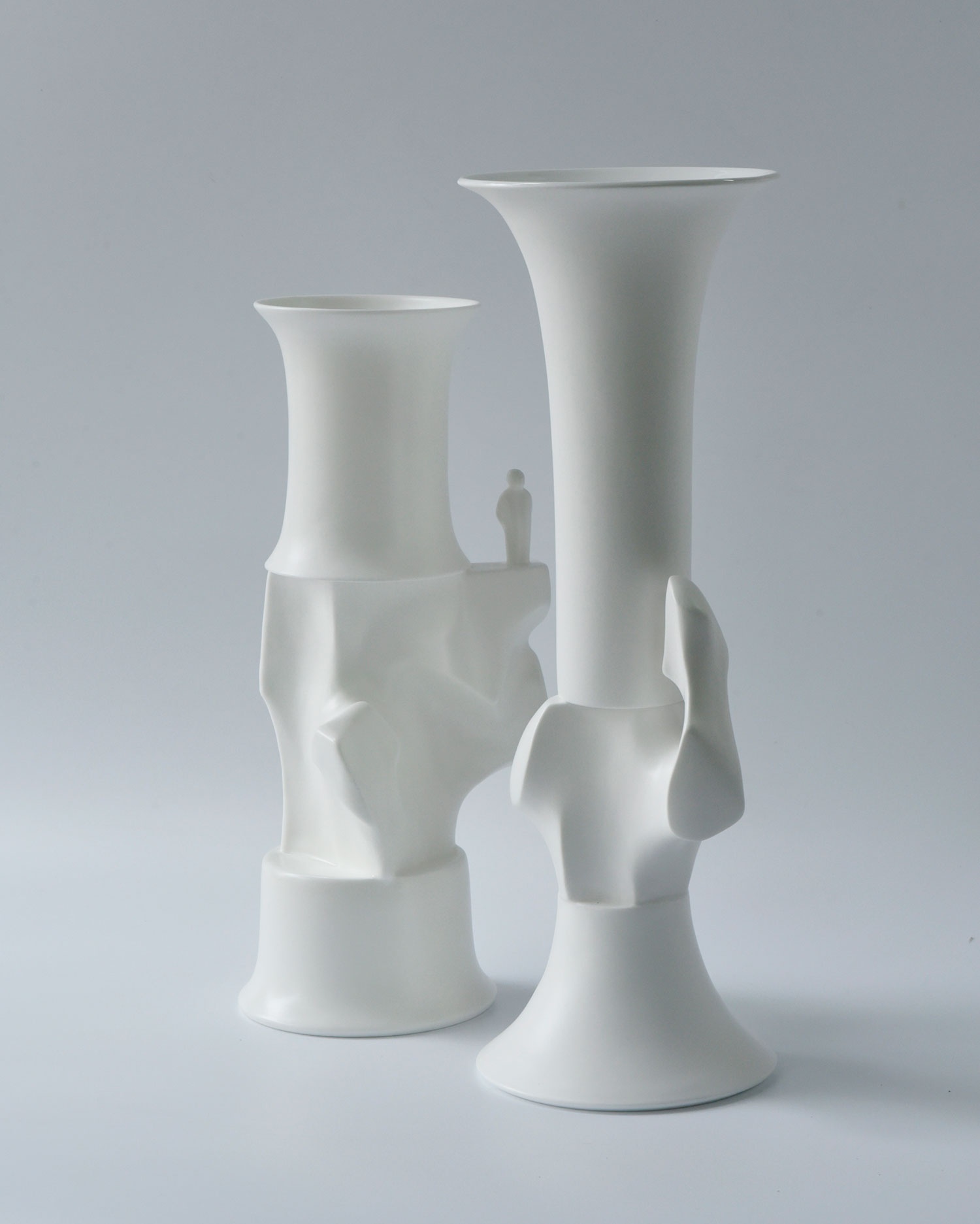 Gu - Little World, 40x20x20cm, 30x20x15cm, porcelain
'Gu' (觚) is a type of ritual vessel in ancient China. Confucius once used the words to complain about the collapse of the rituals of his time. Therefore, it also became a symbol of a society with propriety. For two thousand five hundred years the rituals have been extinct, but vessels remain with different shapes from these times. An artefact is a memory of a small world, and the 'Gu-Little World' series uses the form of Gu to express the artist's personal world.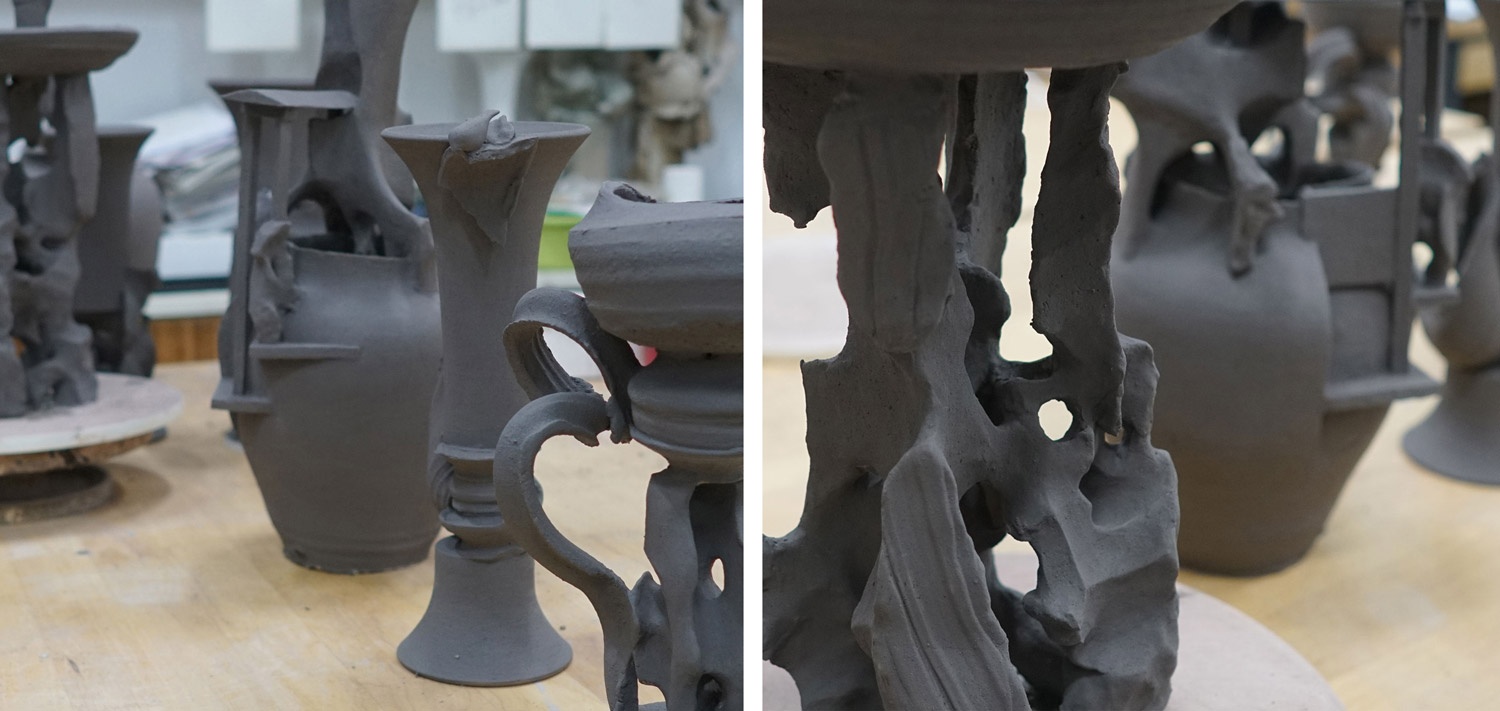 Making process
Image source: Yuhua Li