A Ceramic graduate from the China Academy of Art, Zhiwei Xu is currently teaching at Longquan Celadon Baojian Technician College. He participates in various domestic exhibitions and has won multiple awards.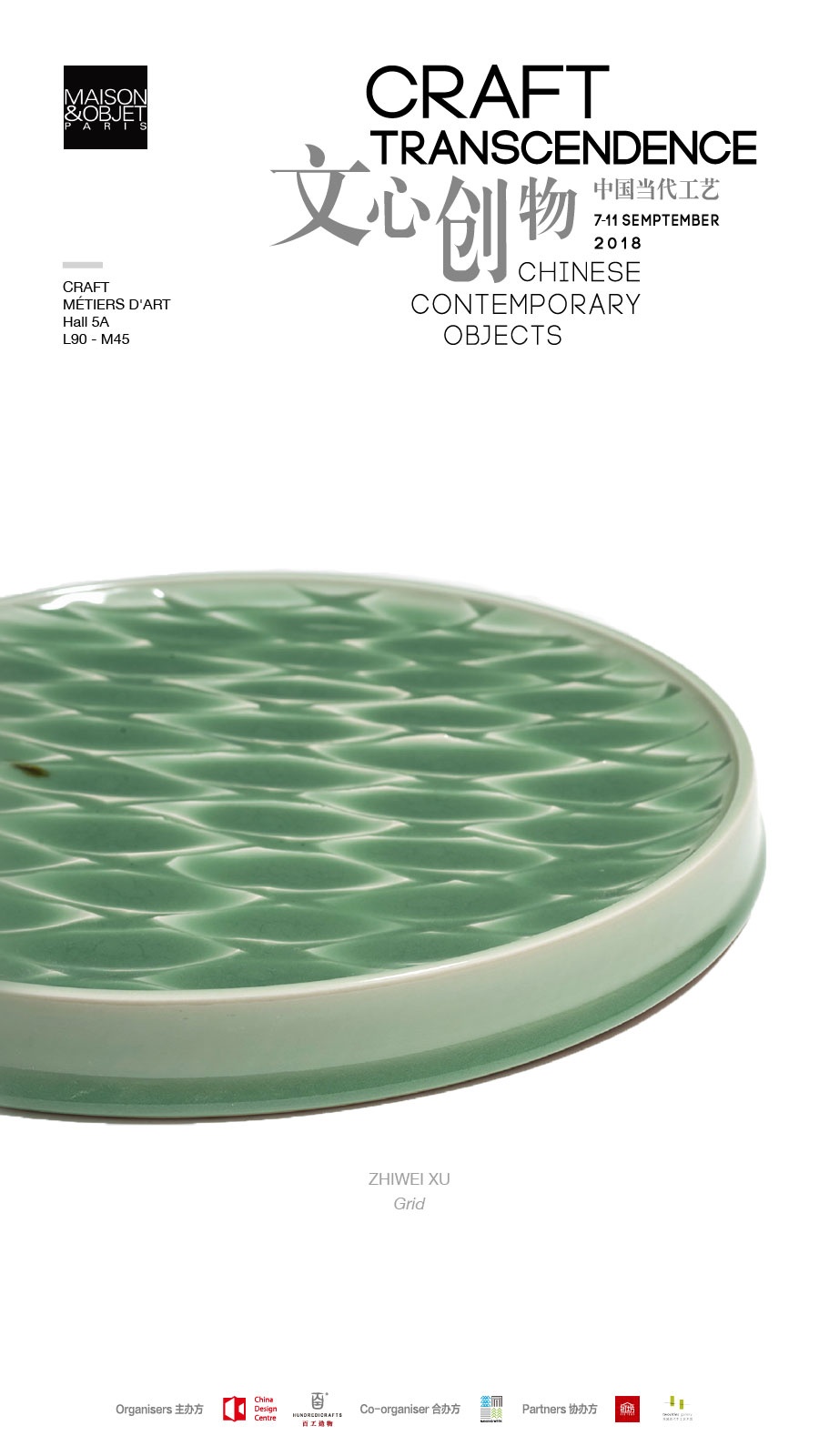 His work 'Grid' will be exhibiting at Maison & Objet (7-11 September 2018) as part of Craft Transcendence: Chinese Contemporary Objects, at Hall 5, L90-M45.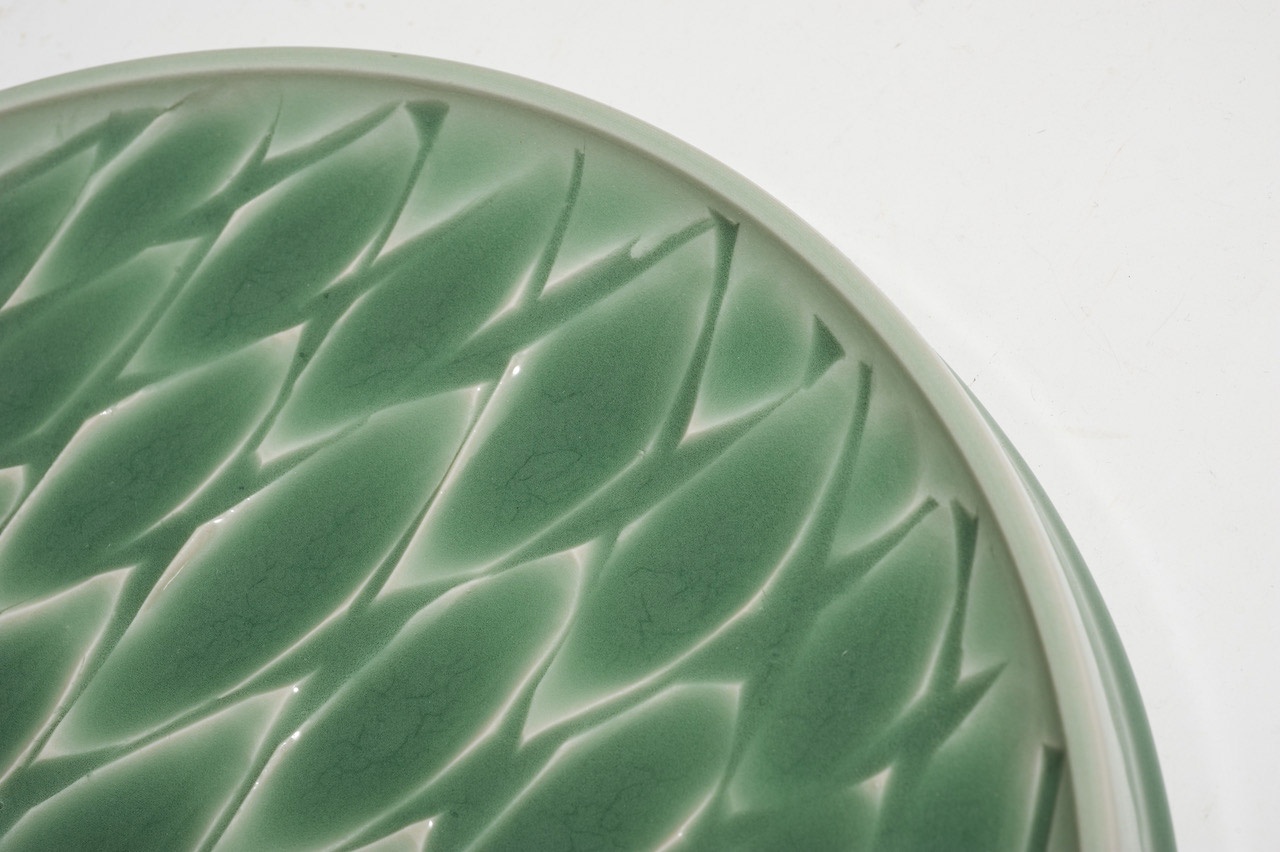 Grid, 2017, ceramic, 42x15cm
This plate-form celadon used an embossed pattern of plaid. It also applied different shades of colours and textures. In the process of making this artwork, Xu consciously used the shapes and lines as an expression, showing his care for nature. The outcome of this refined work invites a natural and fresh meaning to ceramics.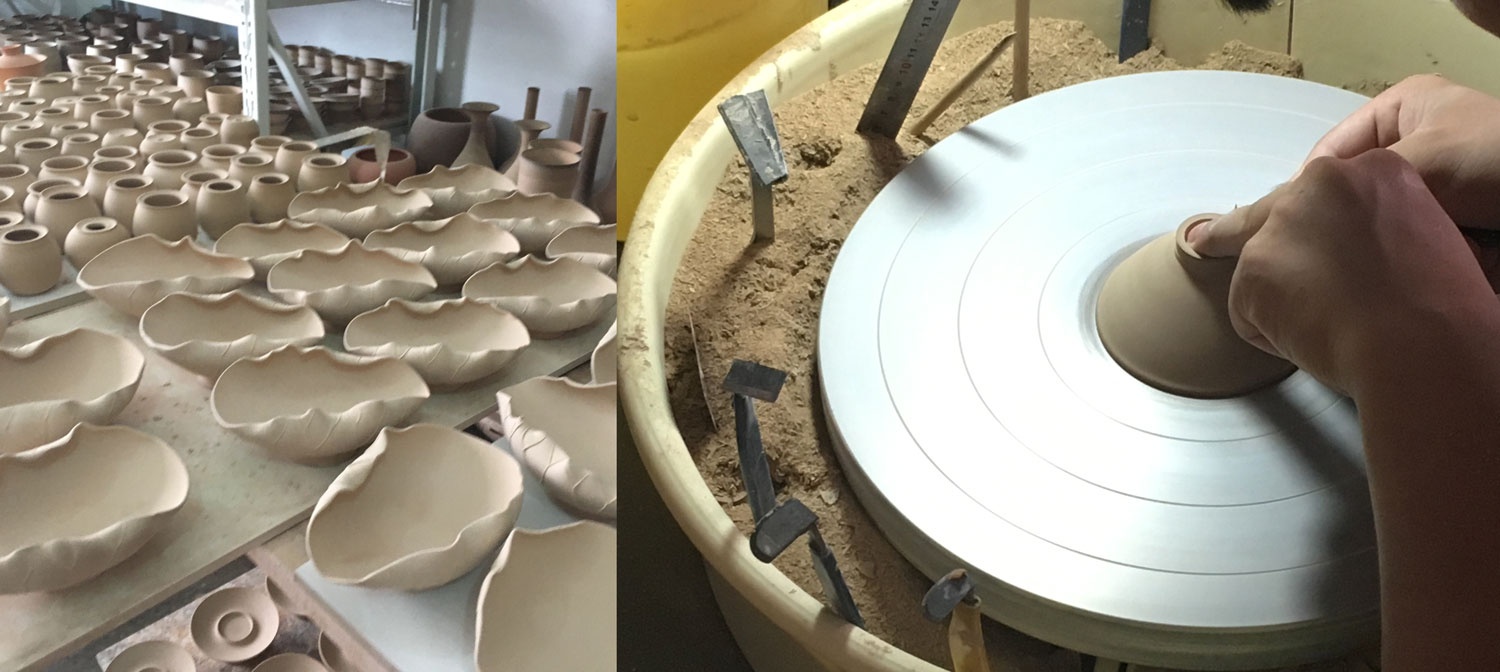 Xu's studio
Image source: Zhiwei Xu