The furniture brand "MUMO" was founded by Sien Li in 2012. The young man got involved with furniture industry by chance. When one of his friends could not find the appropriate fitments for space he designed, Sien lent a hand and designed a set by himself. Afterwards, he gradually received various orders from his friends asking for customisation, bit by bit Sien came up with the idea to create his own brand. His design philosophy is quite simple and straightforward, hoping to design and produce natural, simple, environmentally friendly and long-lasting furniture tailored to people's lifestyle.
Certainly, this concept does run through a series of designs of MUMO.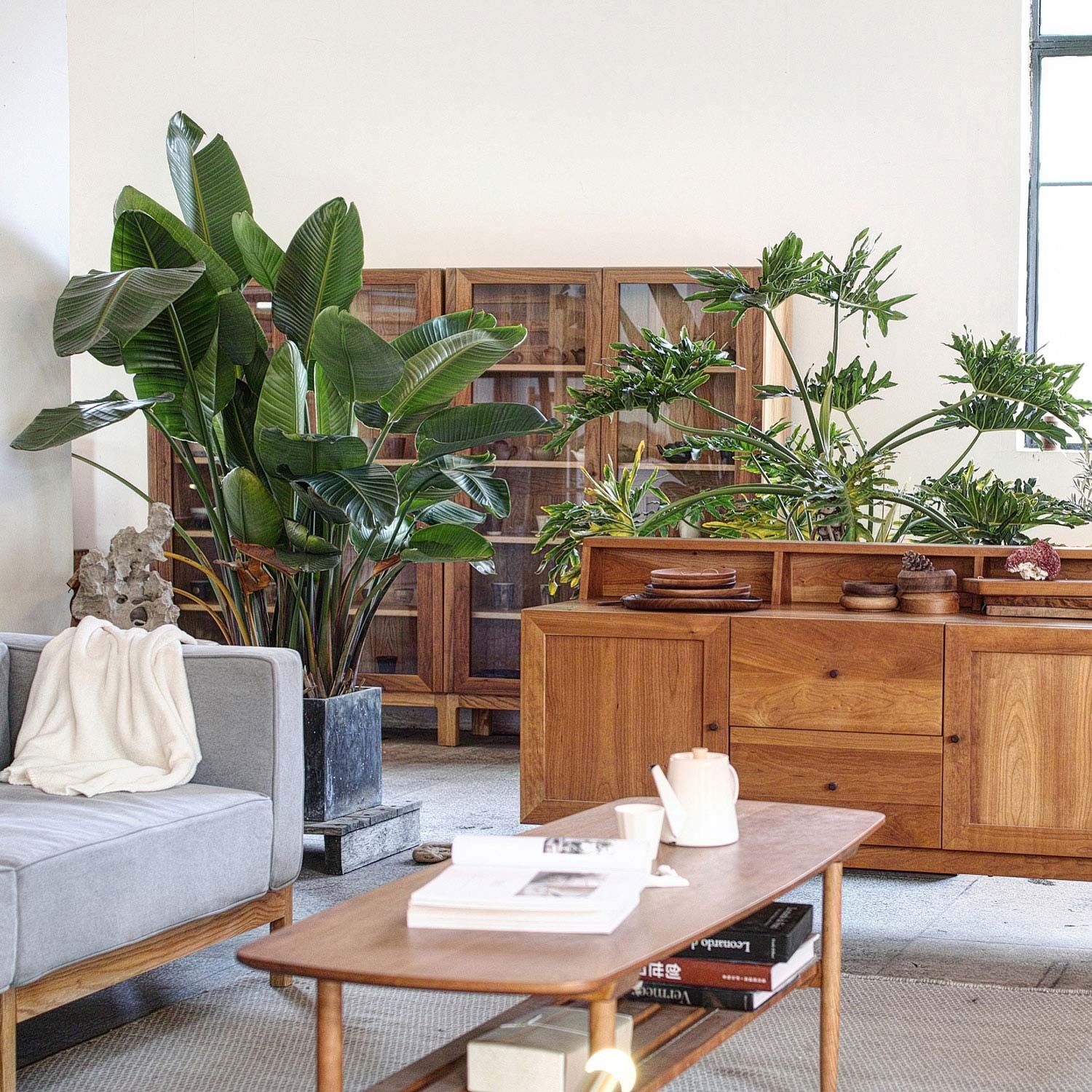 MUMO believes that furniture should be an aggregation of goodwill, the atmosphere creation via household items and the rational utilisation of natural resources make people better integrate into daily life. MUMO does not pursue the excessive decoration or intense style, strives to convey the natural beauty of raw materials, and spares white space for the furniture in order to keep customers entranced. Considering that independent production is beneficial to the control of each process, MUMO insists on small-batch production and hopes to make furniture heart and soul.
MUMO insists on applying the wood certified by the Forest Stewardship Council (FSC), utilising reasonably the limited timber resources and purchasing logs imported from the United States in order to process them in its own factory. The products of MUMO are mainly made of oak and black walnut, which are environmentally friendly and can be recycled. Besides, it adopts OSMO wood wax oil from Germany so that the natural beauty of wood will be retained on the surface of the product. Therefore, the customers are able to touch the texture of the wood as well as feel its grains. Moreover, most of the furniture of MUMO is straightly shaped without excessive decorations so as to bring out its unique natural characteristic.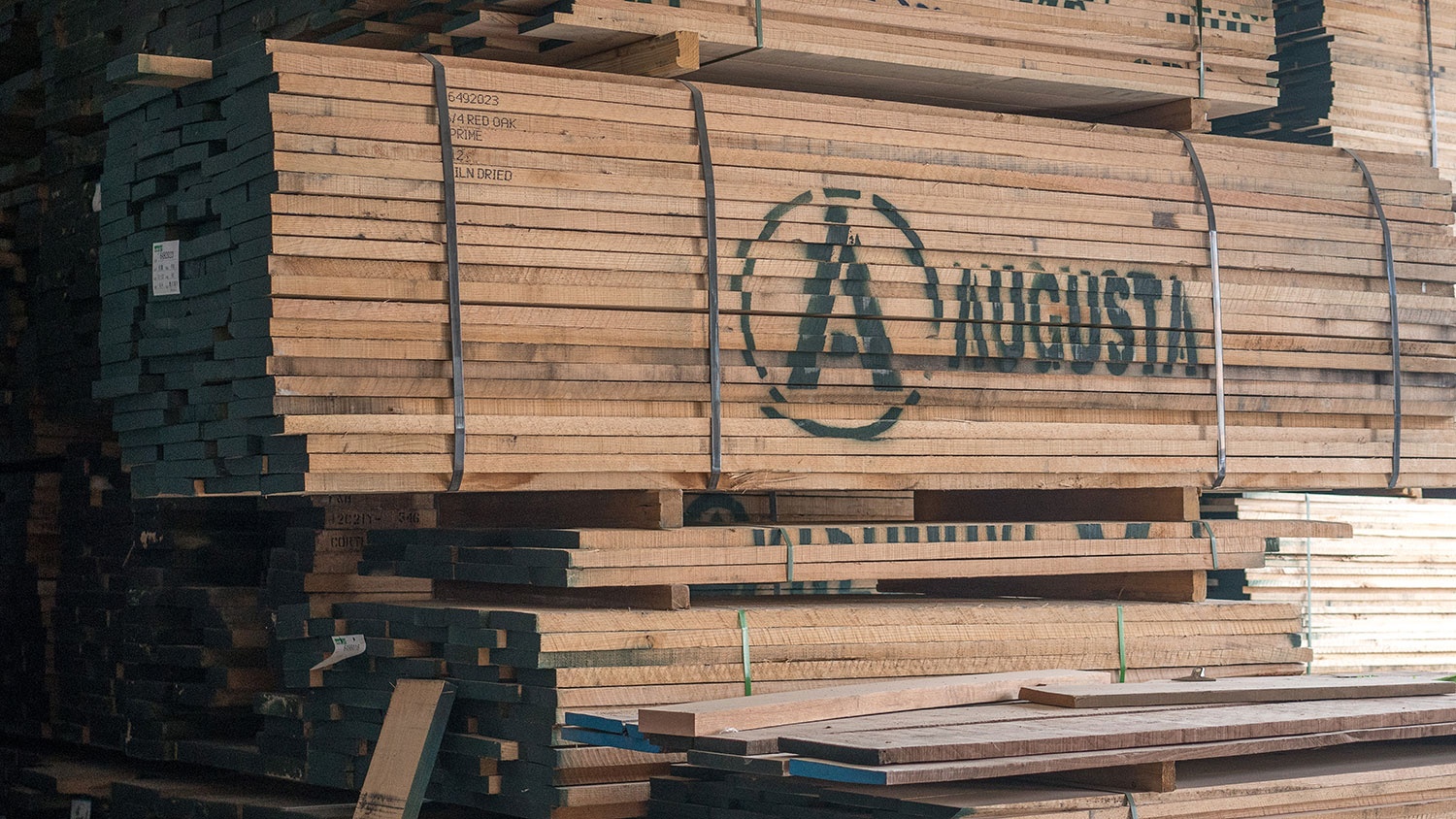 The landscape bar table
Sparingly processed, delicately combined with three well-selected large planks, demonstrating the smooth natural lines. Suitable for tasting tea, digging into painting or calligraphy and daily entertainment.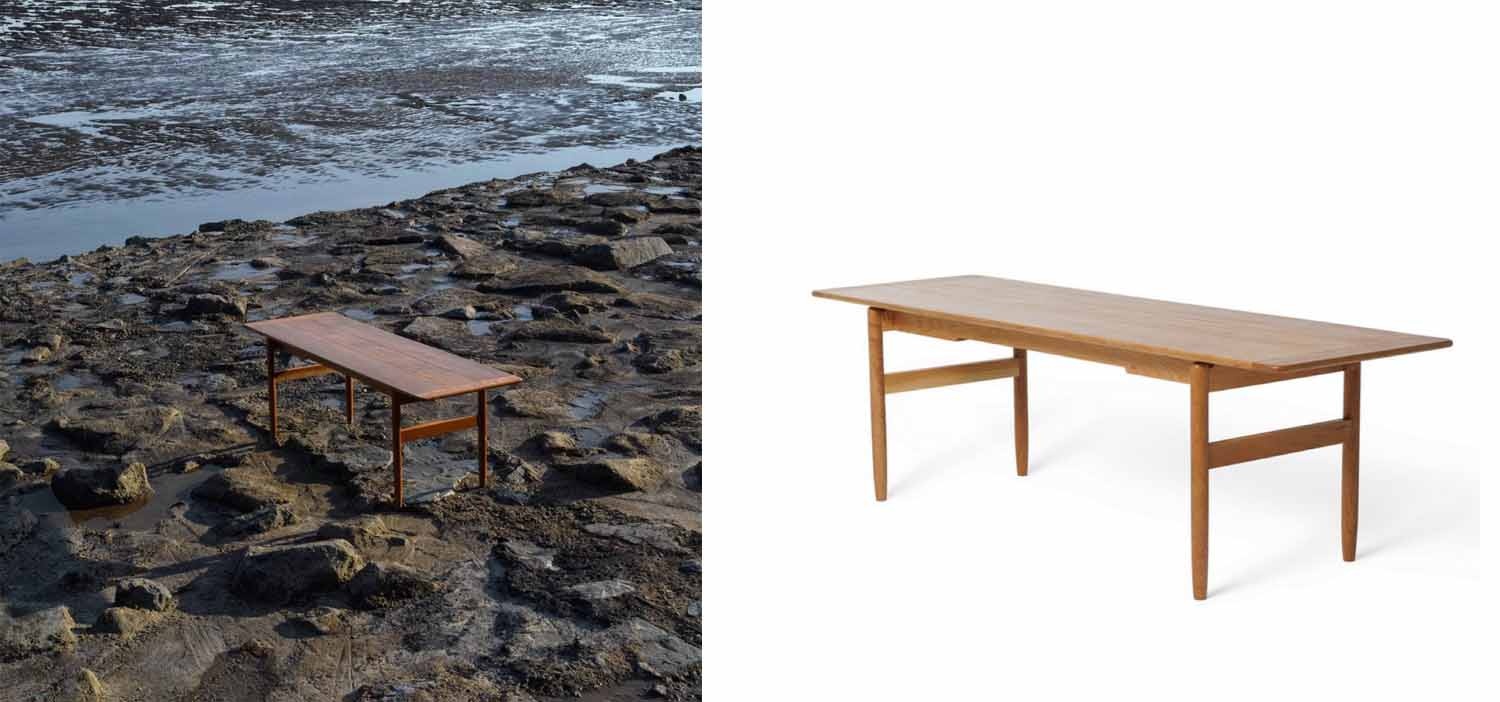 Shaker-style woven H chair

MUMO recognises the restrained trait of the Shaker-style furniture and designs a chair combined with Shaker-structure and unique weaving technique, adopting three kinds of wood to mould the chair body while using leather to weave the seat.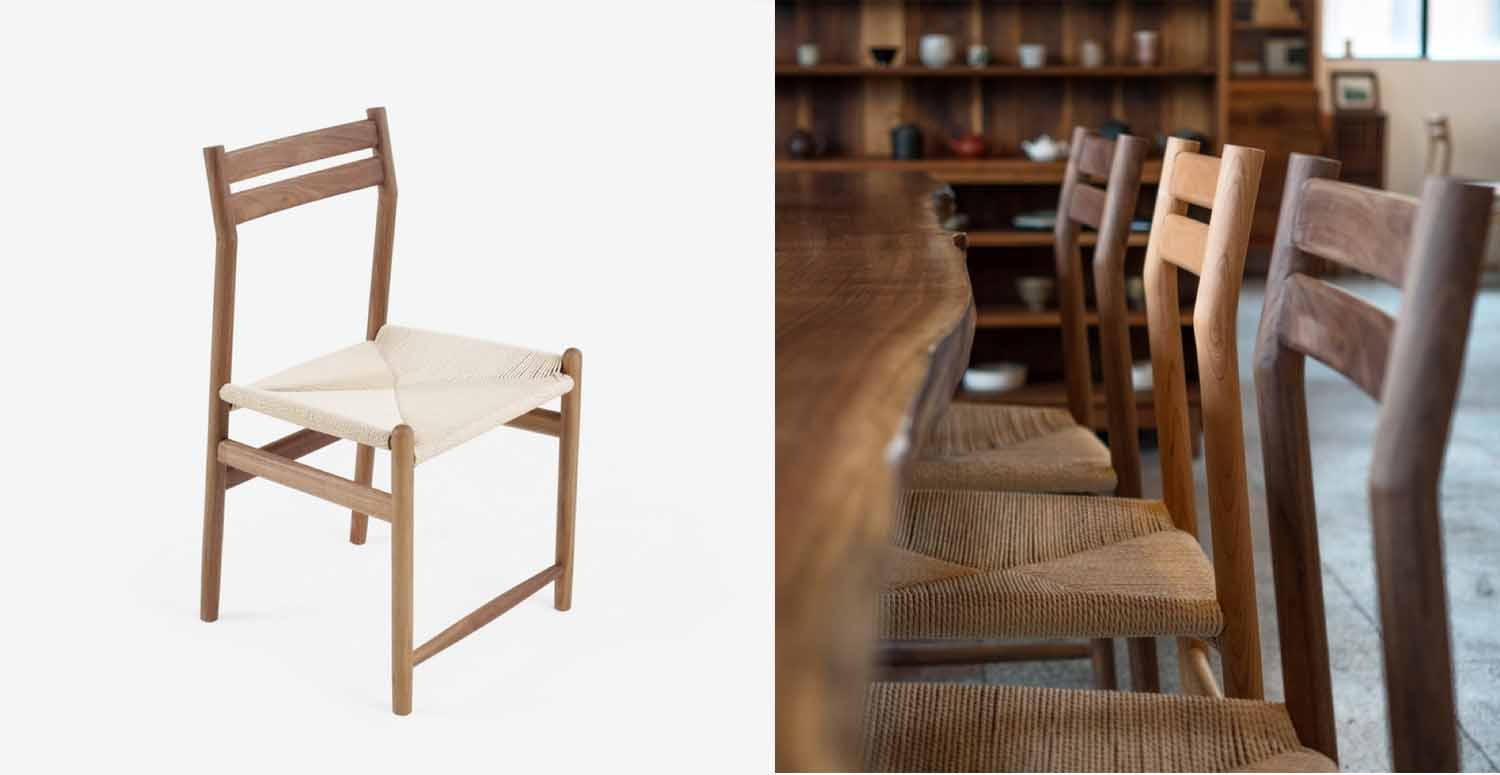 Black-and-white round side table
Inspired by Mondrian's paintings, it consists of white walnut tabletop and black walnut table legs. It's a bit harsh but also elegant.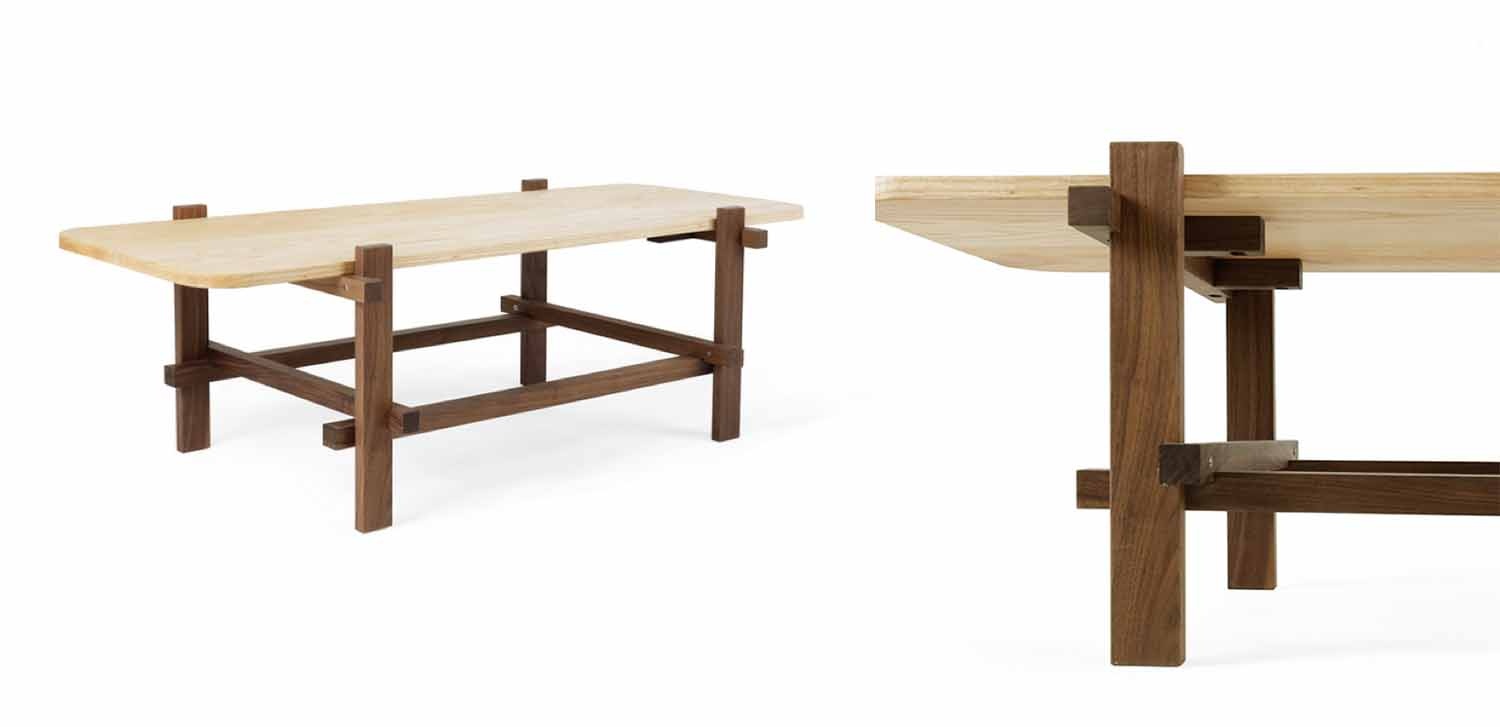 MUMO is in pursuit of the balance between handwork and mechanical manufacture, the sense of realism and vividness hidden behind the artefacts. Combing the art with manual operation, MUMO requires its workers to treat a piece of furniture like a piece of artwork. At the same time, it attaches great importance to the condition and mentality of the craftsmen and believes that pragmatic lifestyle is able to bring out a long-lasting beauty.