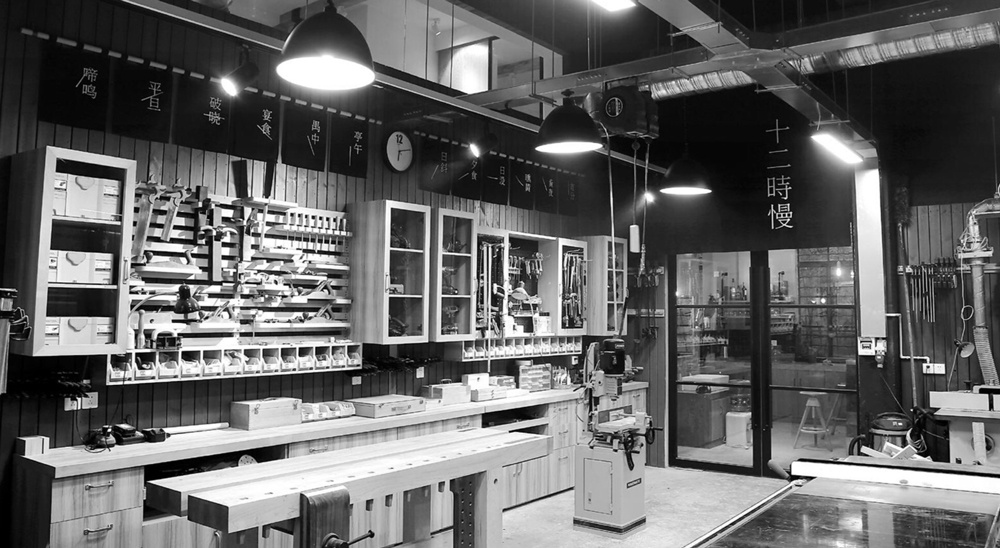 There are plenty of new emerging Designer brands of wooden furniture, can you introduce about the unique strengths of shiershiman (12 Hours), please?
Zengqiang: I haven't thought about this too much. Surely there are a lot of new brands, but what I believe is that brands are similar to human beings, as long as they focus on developing their own strengths without copying the others, the unique style of a brand will be formed during the process. shiershiman does not cater to the market; we just want to make long lasting pieces with our own aesthetics. We do not limit on a particular style or feature, as these elements evolve as we go further. We have a young team with creative and less traditional mindset, but in ten years' time the taste of our designs may evolve with the increasing age of the members. Nevertheless, the core will stay the same, which is to focus on the Chinese culture.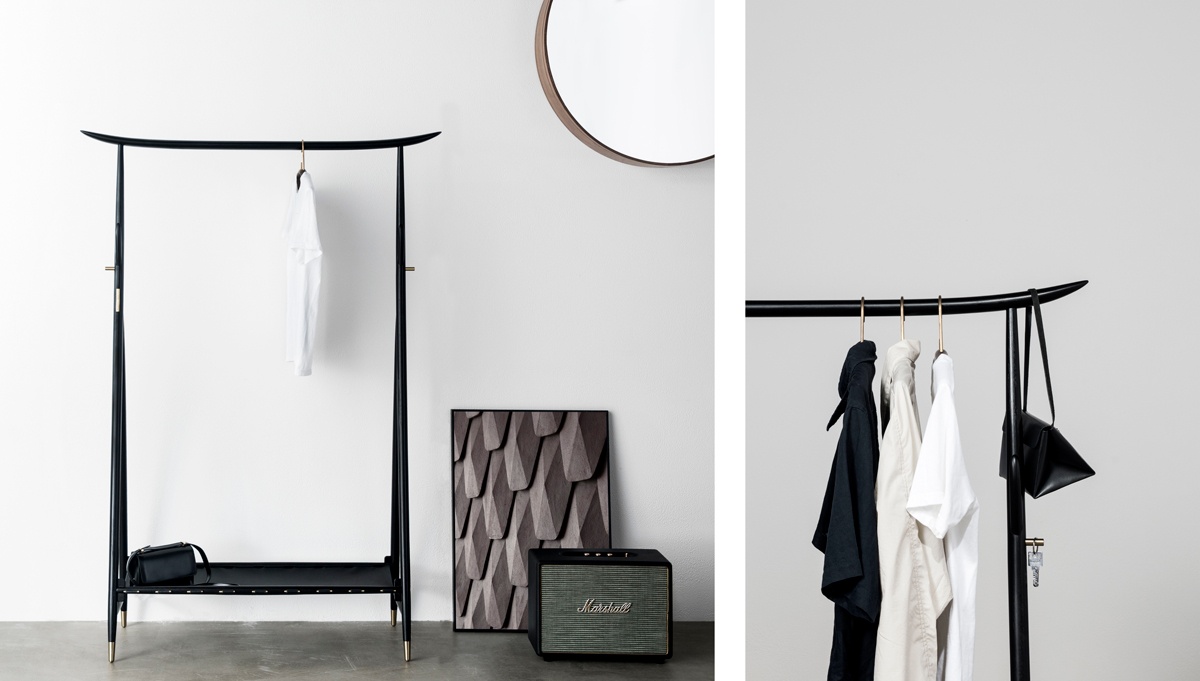 Q: Your designs are obviously based on unique traditional Chinese culture and customs; can you talk about the innovative development you have made with examples of the Mulan Chair and the Fishermen Lamp?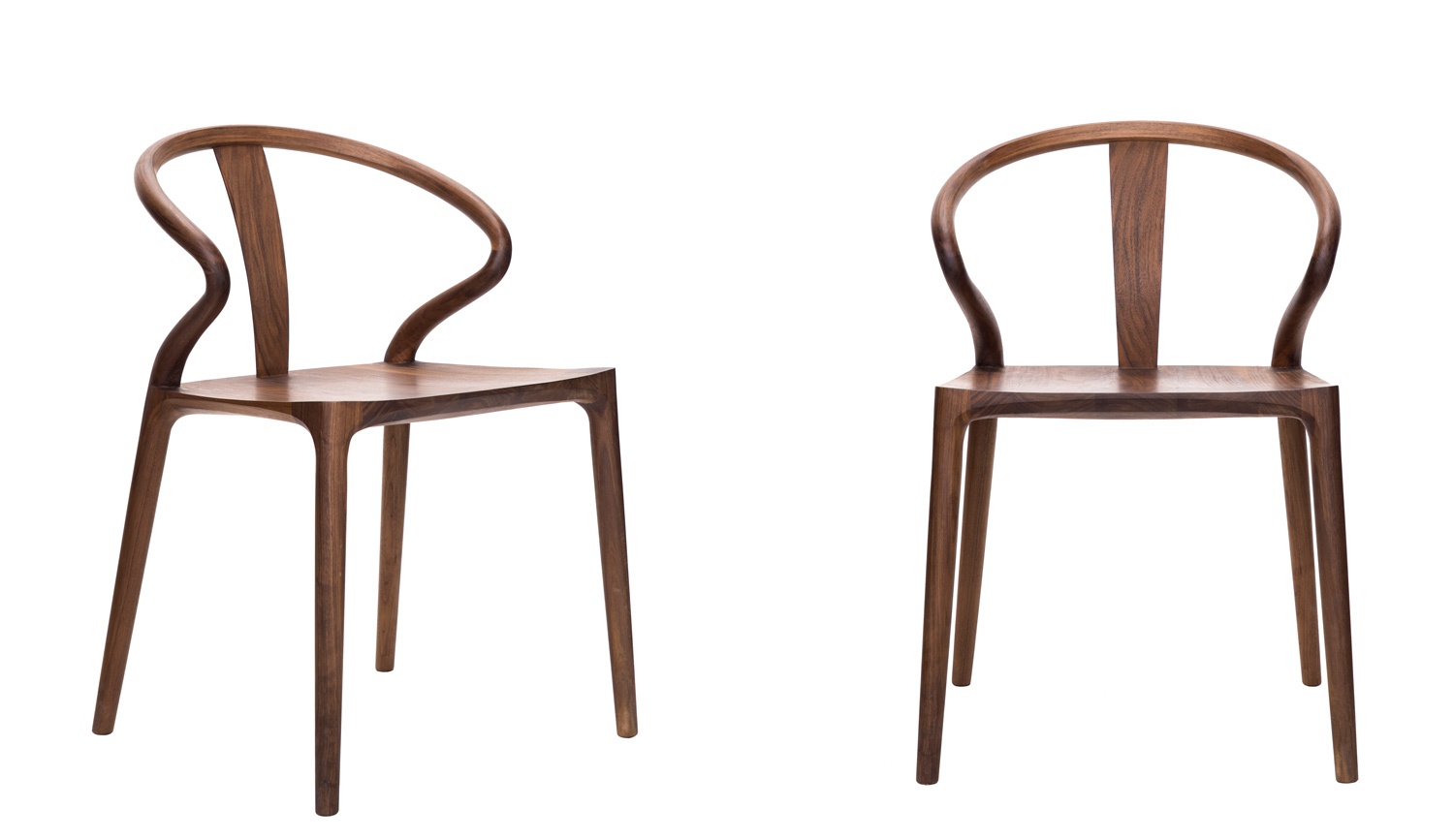 Mulan Chair
The Mulan Chair is the combination of modernity and tradition, for instance the techniques. The chair looks like that it was carved from a whole piece of plain wood. It seems that there is no rung outside to support but underneath, parts are fixed together with mortise and tenon joints, a traditional Chinese woodwork technique that is strong enough to keep firm. As for modern techniques, we involved human engineering and modern computer calculations into the design to make curved surfaces and explore 3D structure. We tested the limitation of the design; how thin and light the chair could be while staying strong and comfortable. Modern craftsmanship enables us to explore the notion of 3D structure and produce sculpture-like products. No one surface of the Mulan Chair is plain flat nor is one line purely straight. The thickness of all different parts varies and the chair projects a different shape when viewed from different angles. It has achieved a balance between Ying and Yang, which is a harmonious co-existence of strength and soft elegance. It is a good example of work born from the marriage of traditional and modern technology.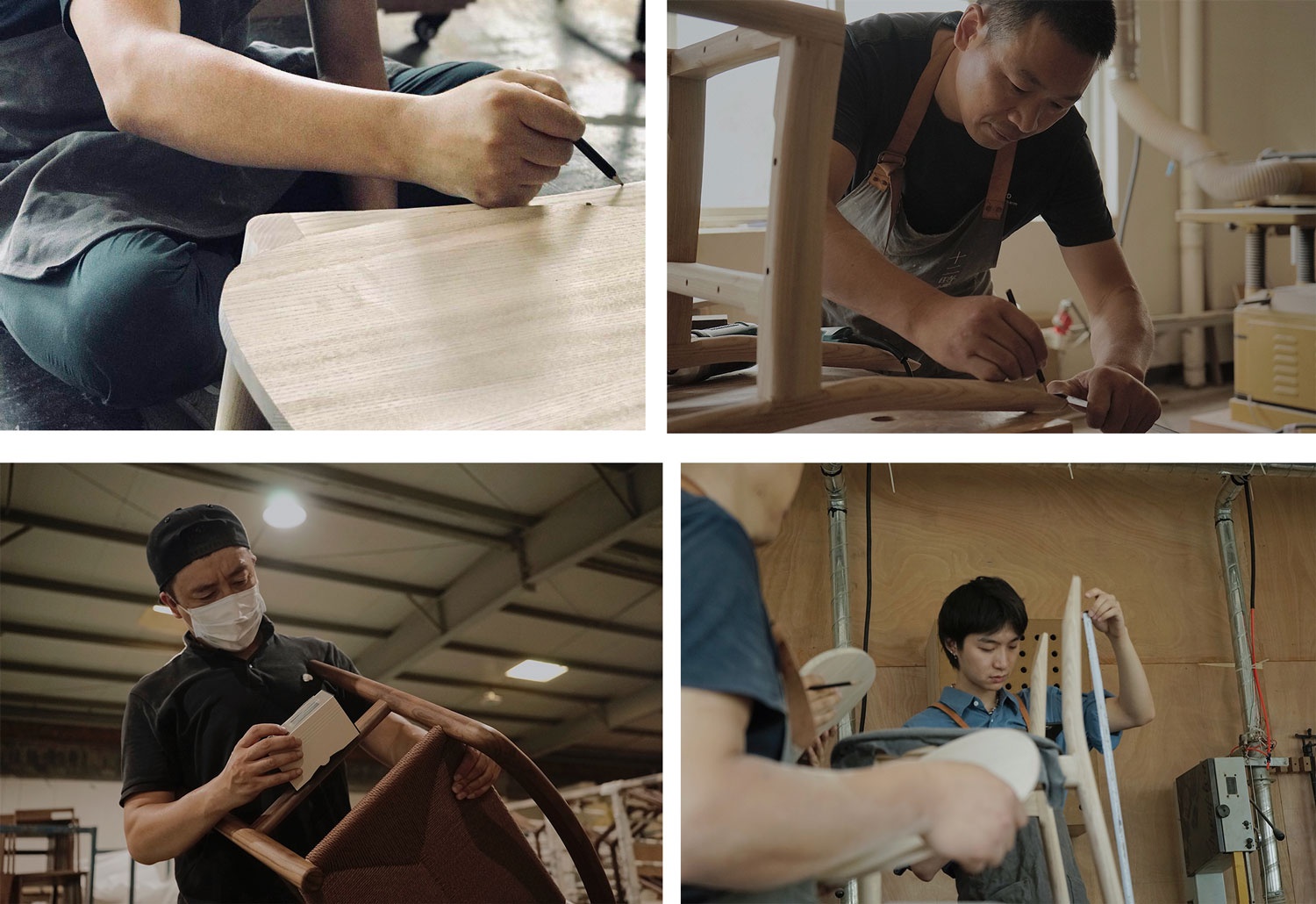 The Making of Mulan Chair
The Fishermen Lamp is quite different from the Mulan Chair in the way that it looks purely modern, can you talk about the concept and process of design, please?
Previously we had a product called the Chinese Chivalry table Lamp. It looks like a silhouette of a Chinese swordsman with a bamboo hat. That is our very first lamp product, very simple and modern design but also interesting. A simple tool for illumination could project a whole different image to the user by enabling his/her imagination. Sometimes designers wish to realise not only the functional purpose of a product, but also the spiritual interaction between the product and the user by enduing an interesting story to the product, which is much more fun and significant. The Fishermen Lamp was created exactly under such a mindset. We wanted to make a floor lamp that reminds users of a traditional and romantic China. We had drawn over 100 drafts and finally picked the perfect one to our liking, then moved on to a series of experiments and testing to find the best material and the right parameters for different materials to bring the design to reality. It is a big test to the aesthetics and skill of our team.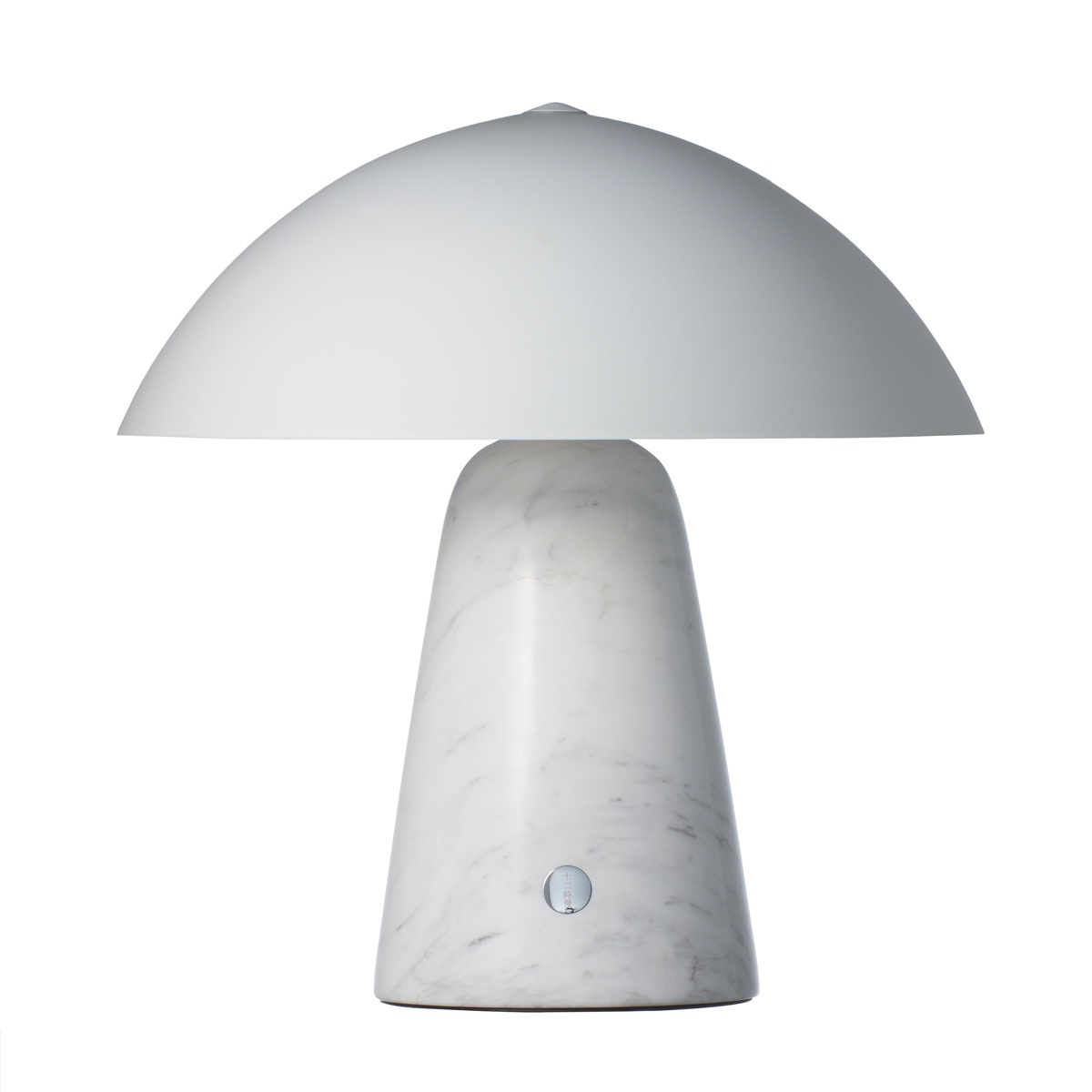 Chinese Chivalry table Lamp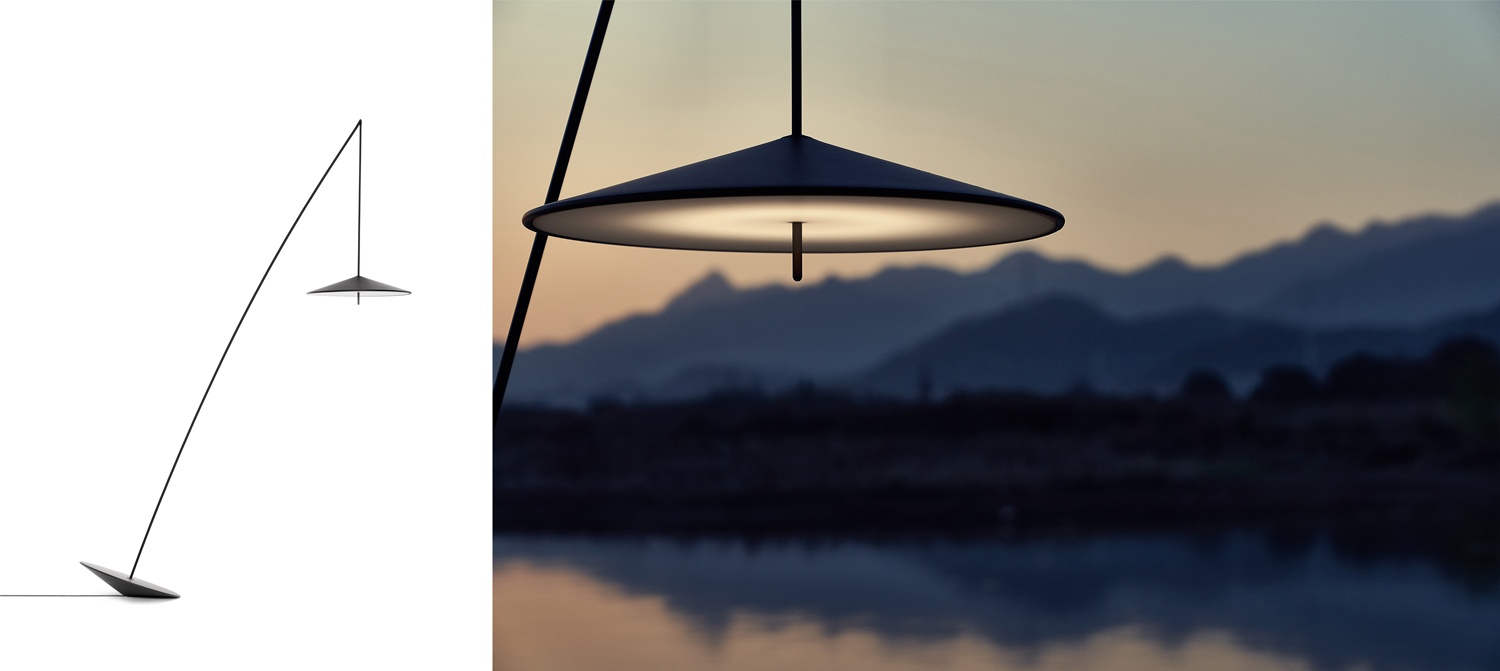 Fisherman floor lamp
Can you tell us about how practicality and Chinese culture elements are combined in the design; and how they inspire each other, please?
Our brand name, shiershiman, is a very Chinese featured named. The reason we chose it is because we want to become an ambassador of Chinese culture to the future and to the world. Thus, we must have a team and brand that is embedded in and passionate about Chinese culture. We want every single piece of our products to represent Chinese modern designs, like the Mulan Chair and the Fishermen Lamp, with features and roots unique to China and is different from Nordic or Japanese styles. With this idea and passion, our design naturally comes with Chinese culture elements, as it is in the heart of every team member.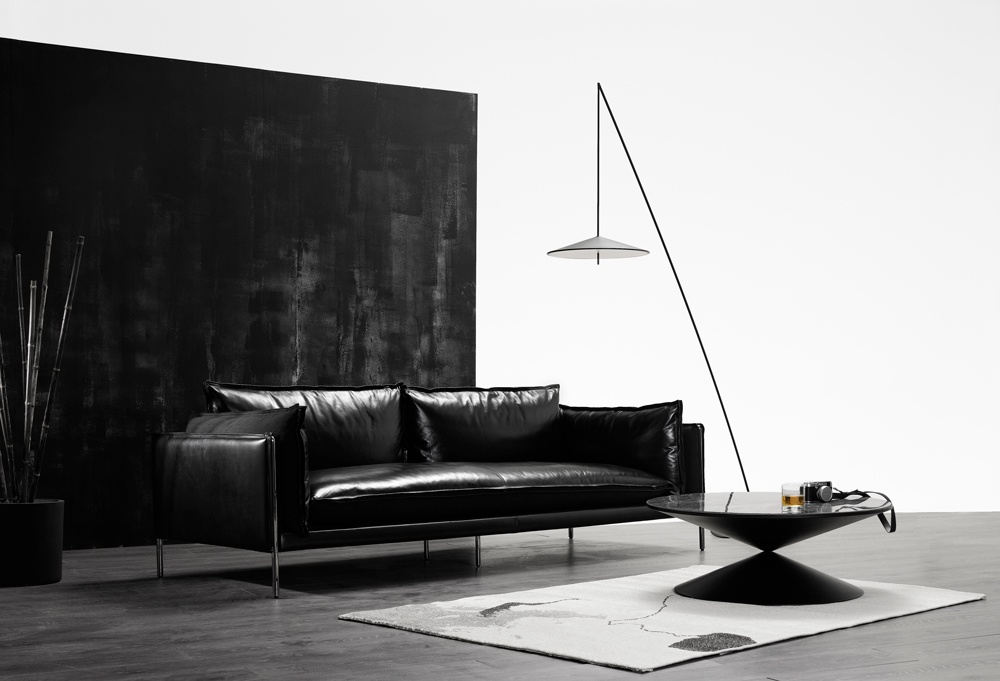 Pin sofa / Fisherman floor lamp / Moon-lake coffee table
Did you find any inspiration for modern design from your research about traditional Chinese elements?
I think it is essential to be knowledgeable about home culture for native designers. We did a lot of research on traditional Chinese furniture, architecture, calligraphy and painting just to understand and perceive culture itself. We are greatly inspired by the traditional artistic and technic elements in the past, such as the old eaves, beams and brackets, and have adapted and redeveloped these elements in our designs. Based on all the accumulated researches and observance, we have realised something important, that minimalism and modern design concepts have actually always been there in the East. By looking back at the old Chinese objects, art and cultural relics before Ming dynasty, you will see that, in fact, Chinese have long developed a much deeper and comprehensive understanding about the aesthetics of minimalism, which might be hard to be fully interpreted to the West. Therefore I believe the unique strengths of Chinese design will have an opportunity to shine in the future.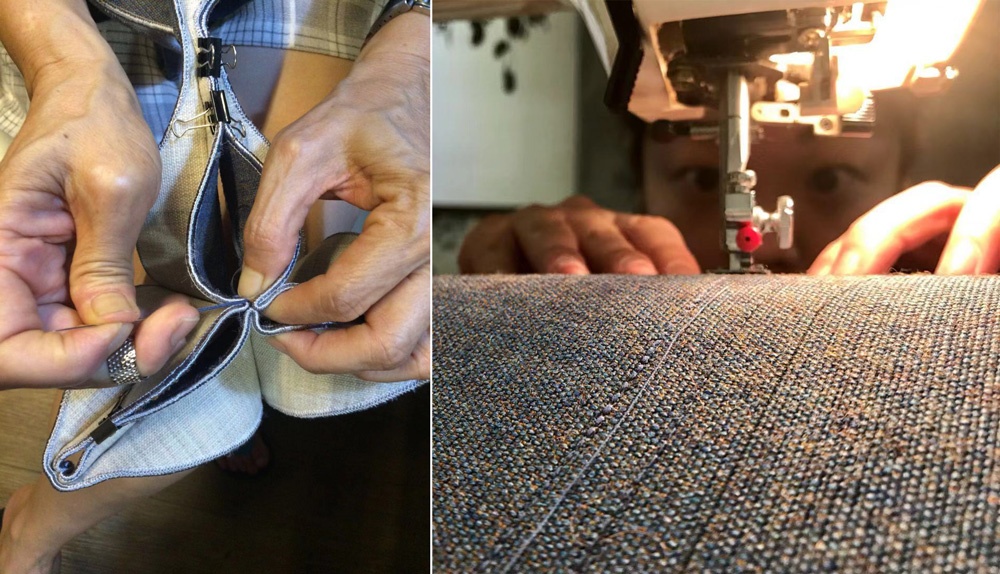 How will your brand develop in the future on the foundation of wooden furniture design?
We are currently still at the starting point of this journey, which means a wider space in the future for us to explore the notion of space and culture, and to look for collaboration opportunities in the creative sector. In my prospect, we may have a shiershiman hotel or theatre house in the future. shiershiman should build itself as a modern Chinese lifestyle enabler, demonstrating traditional culture through modern media to attract young generations. We do not want to just produce furniture, but to promote the Chinese culture. It starts from products but will extend to a bigger future including but not limited to furniture, architecture, wood, stone, pottery and textile, etc. We want to first build a full range of products and then explore into new areas where Chinese cultural elements could be applied. The possibility is unlimited.



Is there anything you would like to say to your readers?
There is a significant amount of precious elements still retained in their original form in our home culture that haven't been modernised. shiershiman would love to be an ambassador of culture in this area. It is time to rethink on our own culture where consumers, manufacturers and brands should become supporters of it. We should no longer dwell on OEM services of cheap products and foreign designs, but think about how to develop our own products to the best level. Of course, it requires joint efforts from all sectors to achieve the goal.
Images Source: shiershiman