Graduated from China Central Academy of Fine Arts in 2010, Xiao Tianyu is currently an independent designer. Xiao is committed to finding better ways to combine local culture and his own styles, and discovering various possibilities through learning traditional arts and crafts. His works exhibit elegance and simplicity.

Inheritance does not mean imitation, but to constantly transcend the past limits. Ming chairs emphasised on sitting straight and looking serious, while modern Western upholstery sofa let people lay back and relax. Xiao perfectly combines the two different 'designs for sitting' to promote a cozy and harmonious lifestyle with a Chinese twist.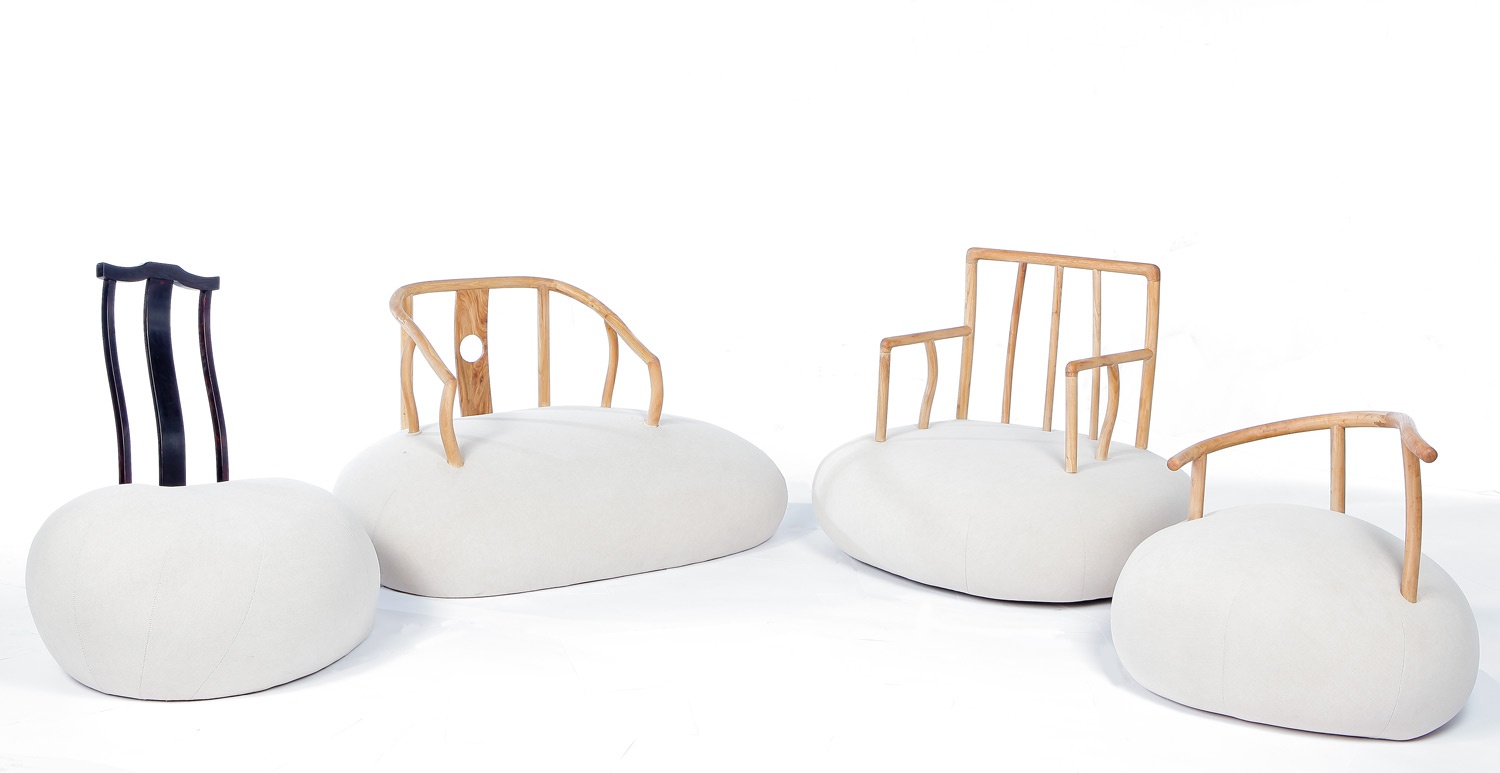 Harmony, 2010
To combine the 'Western' and 'Eastern' elements of two common types of seats, Xiao researched the similarities and differences in technologies and user-patterns. Ming-style hardwood furniture is particular about the dignified and upright sitting posture, and its seat surface is always higher than regular chairs, while the soft sofa is particular about relaxation and cosiness, to make people sit comfortably. Xiao's 'Harmony' series discusses the harmony and unity of both.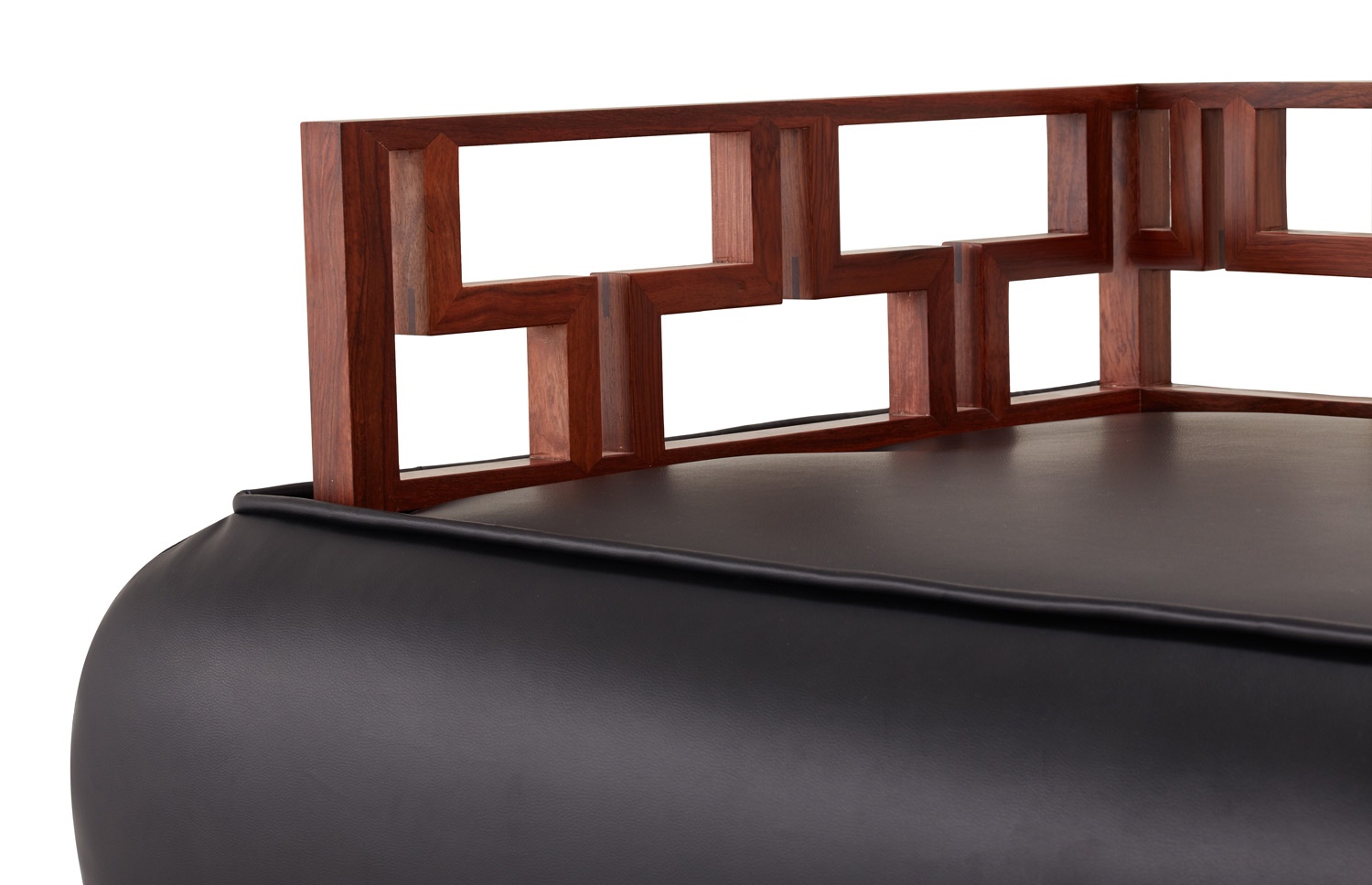 Inheritance, 2011
Xiao worshipped traditional Chinese furniture, and to use its vision to look at Western upholstery techniques which pay close attention to the extremely comfortable feeling. The designer promotes a modern lifestyle in a gentle and comfortable way.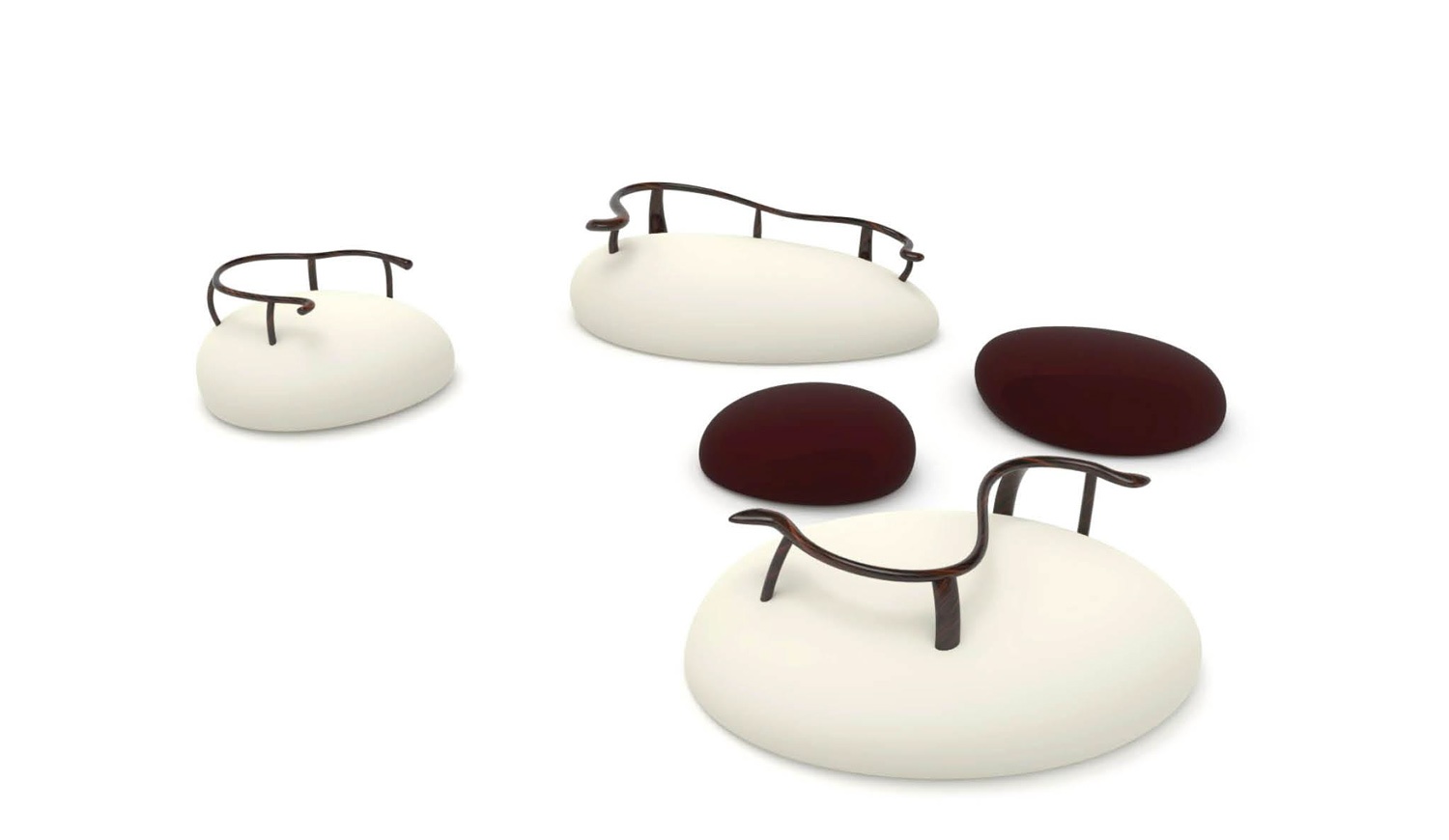 Curvature, 2012

Evolved from the Ming-style furniture, the curved form of the wooden back is natural and smooth, more lightweight, agile and sculptural. The curving shape performs the art of nature perfectly. Meanwhile, the sofa continues to offer the unique sense of sitting, as in all other Xiao's works.
New Life, 2016
In addition to presenting two different feelings of sitting, in 'New Life' series Xiao used the new combination of two materials: brass and leather. He gives the material a 'new life' by combining contrast feelings of soft and hard, cold and warm. Xiao wants to give the audience a completely different experience of furniture.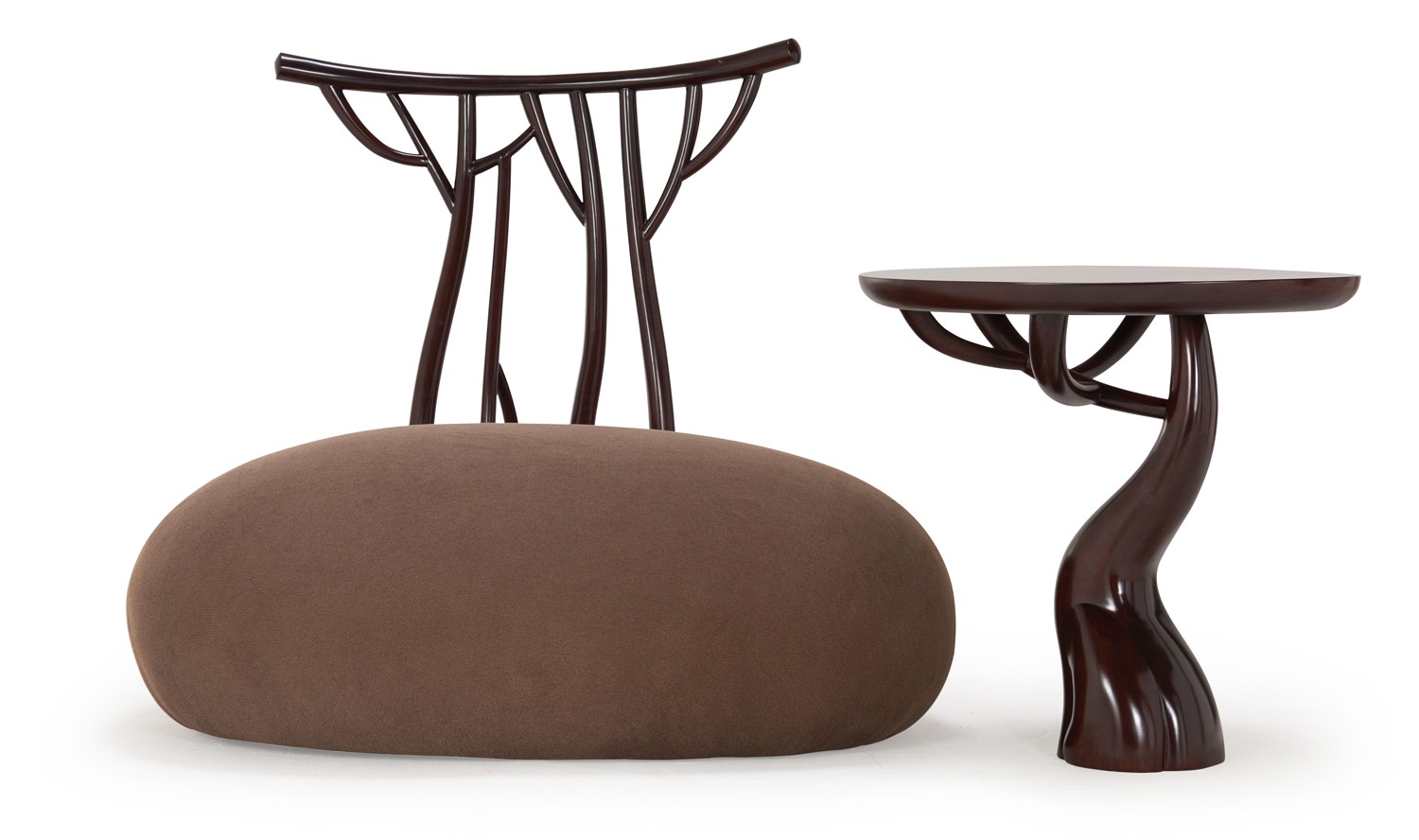 Tree Grow, 2016
The inspiration for this 'Tree Grow sofa' comes from the shape of a tree born on a stone. It has a sense of infinite growth, where the branches originates from the seat and made the 'stone' becomes a chair because of its existence - like an endless cycle.

The design of 'Tree Grow table' comes from the idea of a growing winding tree - rooted in the ground, sinuously beautiful.

The combination of these natural forms with the design of modern seats represents another kind of 'fusion': sculpture and furniture, function and natural beauty, providing the unique charm of mixing natural shapes and modern spaces.
*Xiao Tianyu's unique design attracted famous writers Charlotte and Peter Fiell and are included in the groundbreaking new book 'Contemporary Chinese Furniture Design: A New Wave of Creativity', published soon in this month by Laurence King. Click here to learn more
Image Source: Xiao Tianyu