Between 14th to 17th March 2018, at Design Shanghai, Zhang Zhoujie Digital Lab, a pioneering digital art studio, will officially launch the new design brand Endless Form®, presenting a series of disruptive and revolutionary digital furniture products. The concept of Endless Form®also provides the overall theme of this exhibition.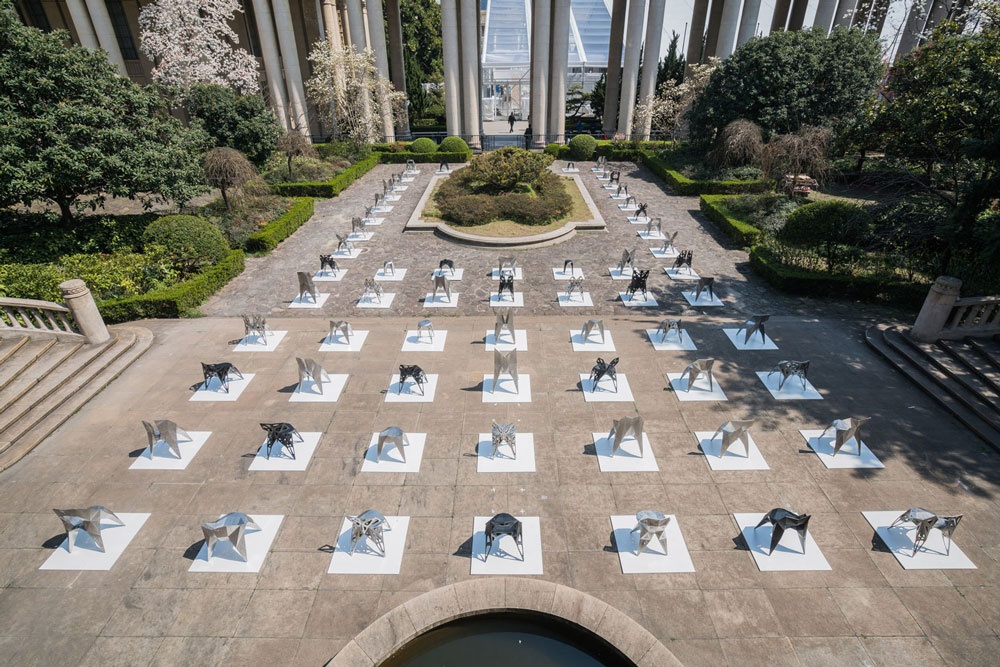 Exhibition at Design Shanghai 2018
Using Zhang Zhoujie and his team's eight years accumulated knowledge in theoretical exploration and practical experience, Endless Form®will operate in the mass production and market-oriented space, aiming to shape and promote a new direction in the digital era. In this exhibition, approximately a hundred unique chairs will provide the audience with an idea of the infinite ability of digital design, together with ground-breaking wall installations, desks, coffee tables and side tables, showcasing the future of domestic living.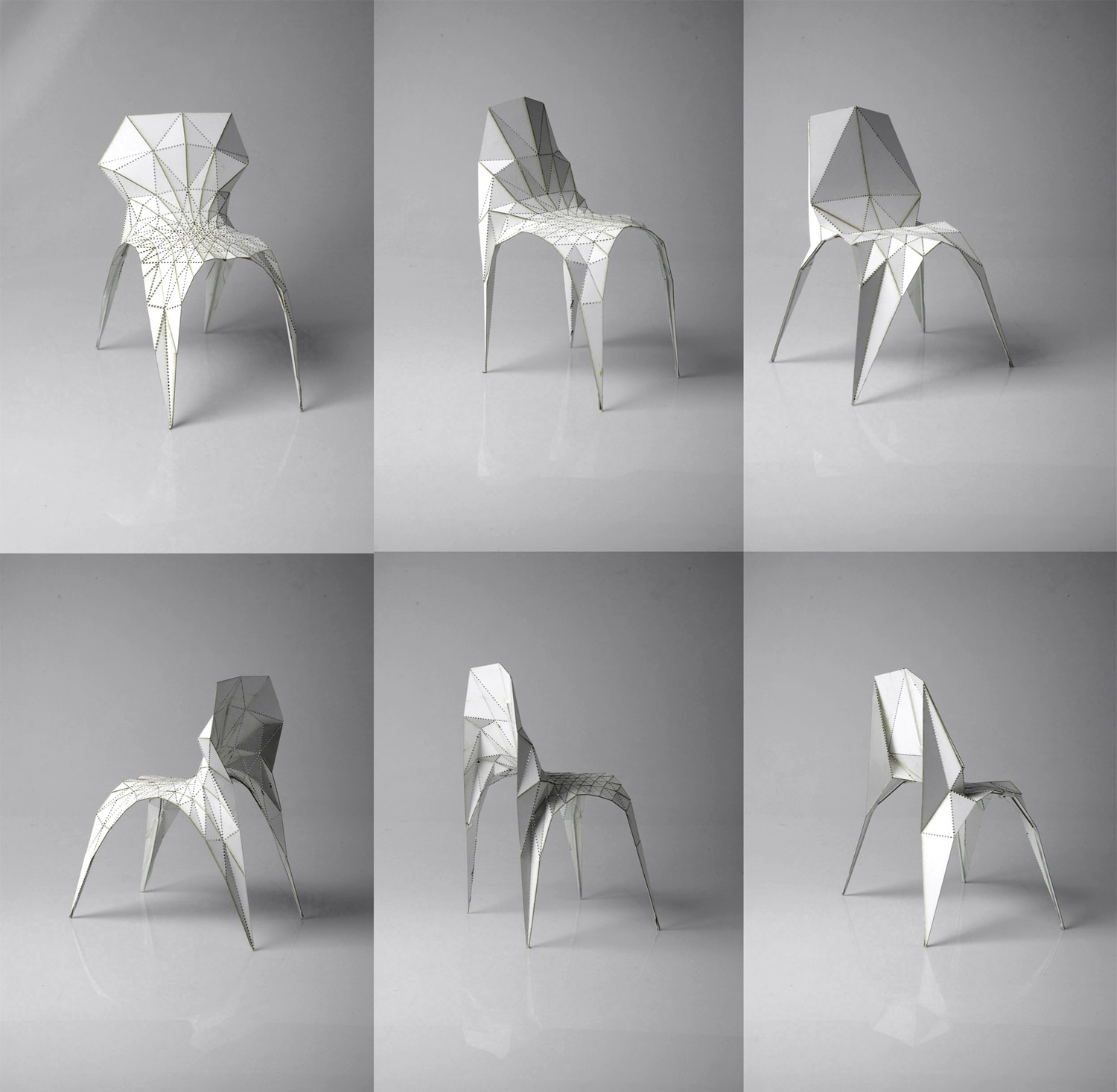 Testing Models 2009
How can design break the limitations of culture, the subjective experiences of the designer and the restrictions of different people, to be as diverse as nature? 10 years ago Zhang Zhoujie asked himself this question. At the time, Google had just released the street view system, a new artificial intelligence methodology "deep learning" was proposed, and several 3D printing companies were about to be established; another new era in the digital age was coalescing. At this moment, Zhang Zhoujie also found freedom and infinite solutions to his design ideas in the form of the computer.
For more than eight years since, he has lead the Zhang Zhoujie Digital Lab, exploring how the computer can map the real world, how to create different kinds of chairs based on individual human data, how to develop and integrate the production chain, and how to produce digital works using existing fabrication techniques. Through numerous experiments and practice with different products and art forms, Zhang Zhoujie Digital Lab has developed deep experience, building step by step towards the goal in his mind: to let the creativity of the computer directly participate in people's daily life. Eventually, Endless Form®was conceived, heralding the formation of a pioneering design brand.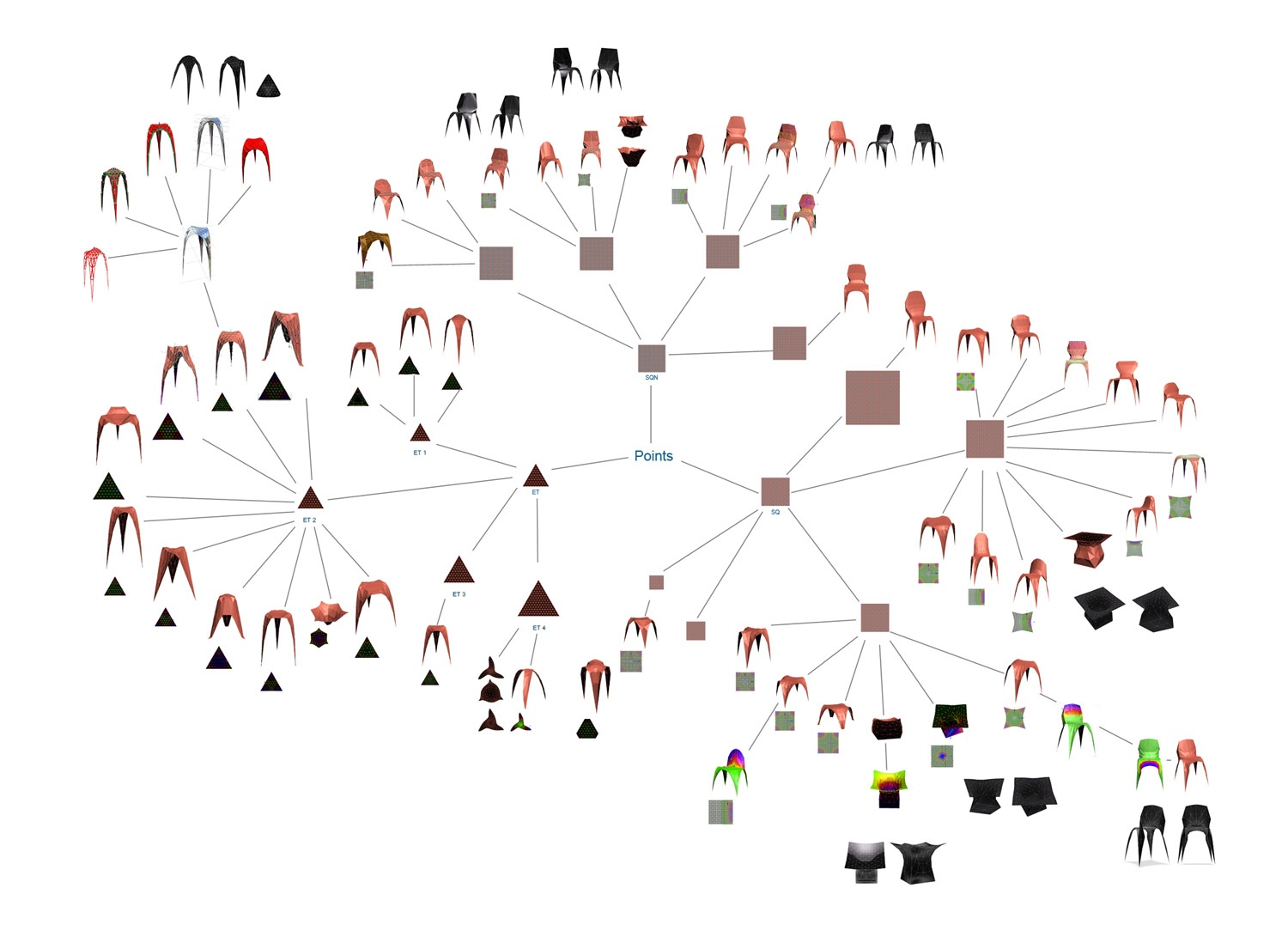 Family Tree 2010
Zhang Zhoujie Digital Lab has more than eight years of development at each stage and has a rule to follow. Works of art such as digital sculptures or installations in collaboration with NIKE, Lane Crawford, Vanke, Shuion, Greentown, tap into digital creation, creating a richer language, form, and scale. There has been growing interest from authoritative art & design fairs such as Art Basel and Design Miami. The exhibition "Randomness of Design" lead to work with international creative agency Anomaly's Unreasonable project, together with Yihaus, and the Shanghai Art and Design Exhibition. The team kept using human-computer interaction, independent research and developed interactive installations that have been frequently updated in each exhibition, making it more convenient for the audience and computer to design together, to build up and develop a self-owned production team, on the basis of traditional industrial manufacturing methods, continuously improving digital fabrication's proficiency and technology, and with each step, the concept of digital design and technology moving forward together.
For Zhang Zhoujie Digital Lab's exhibition at Design Shanghai 2018, the Endless Form®brand will unveil approximately a hundred unique chairs in the West Garden of Shanghai Exhibition Centre, an unprecedented scale for an exhibition by Zhang Zhoujie Digital Lab. Following the high-profile success of the Limited Edition chair collection, the chairs in this exhibition will have more variety and be more complicated, allowing the audience to comprehend and appreciate the infinite creativity of the computer-generated designs and digital technology's immediate future. At first glance, these chairs look as if they come from another world, full of futuristic perspectives, with different angles, curves, and scales. It seems as if a group of free-growing objects, though each is unique, are all formed of the same material and structural logical to form a unified whole. The exhibition's base will be booth E2-92, containing the newly launched Endless Form®coffee tables, side tables, desks and wall installations, and will create a snapshot of the future of digital life.
Limited Edition with Gallery All @ Design Miami 2015
Each of Endless Form's® products is the result of collaborative work between people and computers. "Human emotions, instincts, and needs are complementary to artificial intelligence, the former's needs depend on the computer's infinite calculations of the latter, 'man-machine integration', this future creation and production trend has been rehearsed and explored by Endless Form®," said Zhang Zhoujie. The marriage of man and computer will lead to a brand new future, resulting in a change in all aspects of our daily life. Endless Form's® lifestyle products and furniture will also be an entry point, allowing people who are curious about new design concepts to explore the future. Endless Form® inherits an internal production team trained at Zhang Zhoujie Digital Lab, enabling traditional manufacturing practitioners to gain insight into the origins and processes of digital products and to continuously improve their craftsmanship and brand names to create more sophisticated and comfortable products, ensuring an excellent product technology foundation.
Endless Form First launch 2018
This exhibition is just the first stage of the official launch of the Endless Form®design brand. There is a relatively complete product mix from a diverse range of furniture categories. Without a doubt, this is only just the beginning of what's possible. In future, Endless Form®will continue to expand the different types of furniture and product lines available, enriching the condition of the various kinds of products, while providing a small amount of hand-made customized services. How will computers change our lives? When digital and social media technology products are updated, it will also create opportunities for daily use objects to be developed, starting with this exhibition.
Exhibition at Design Shanghai 2018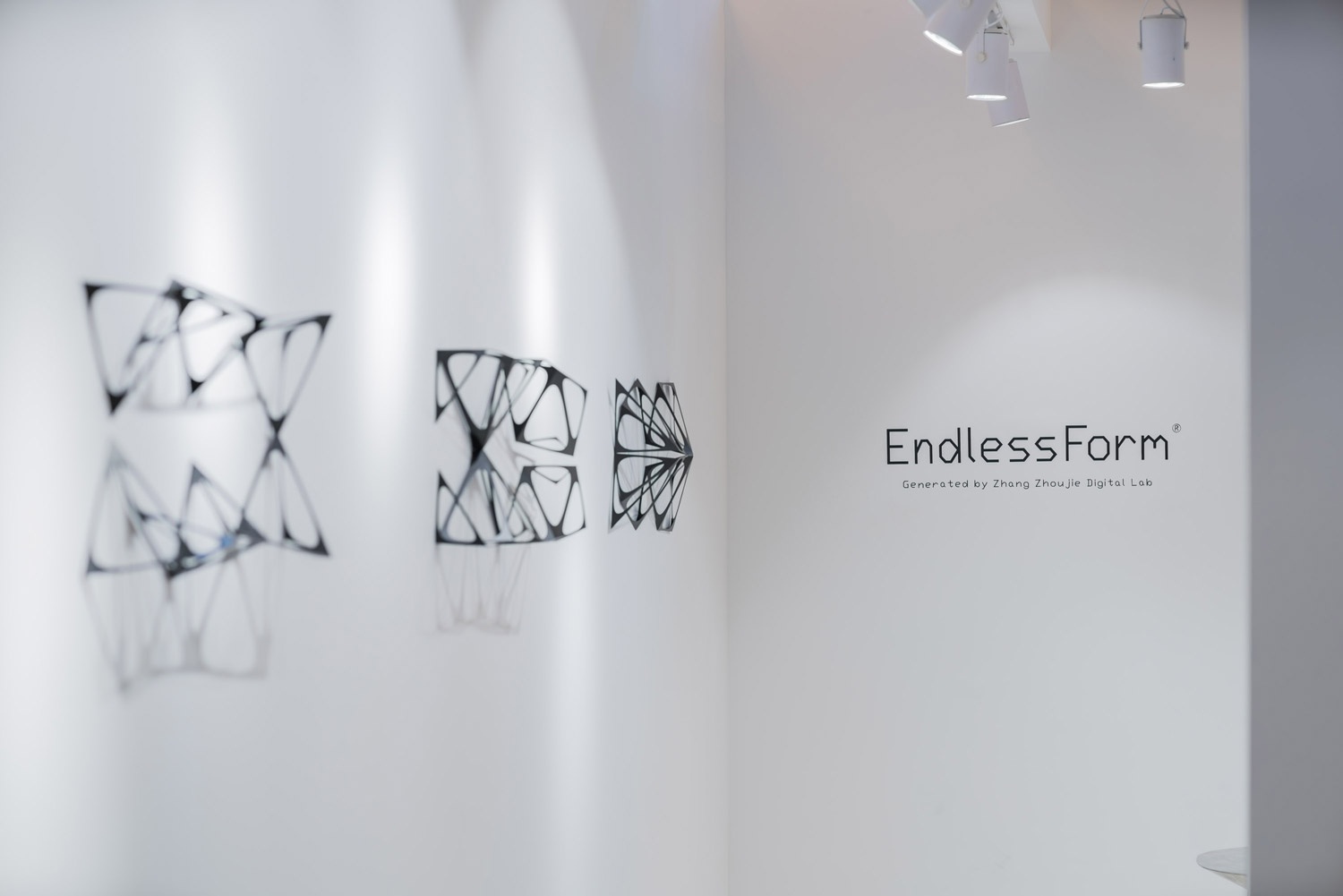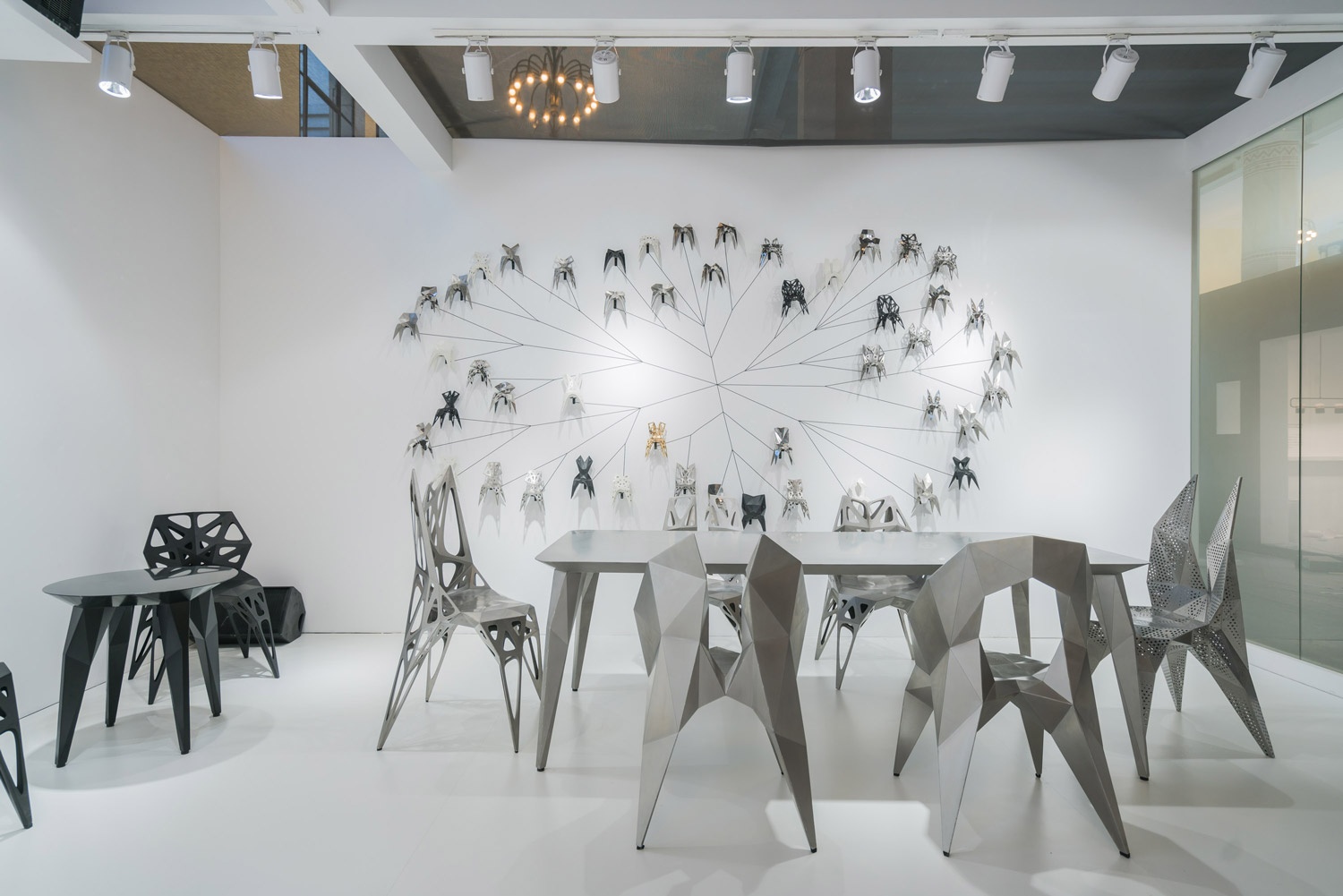 Image/video: Zhang Zhoujie Digital Lab