ESHINE ART SPACE locates in Hangzhou, a place mainly used to hold exhibitions, meetings and photography. There are 3 exhibition spaces with 500㎡ and there is a small but high quality restaurant located within. It also provides 3 comfortable bedrooms for customers. Exhibition areas are available to rent and it provides services for activities of company groups.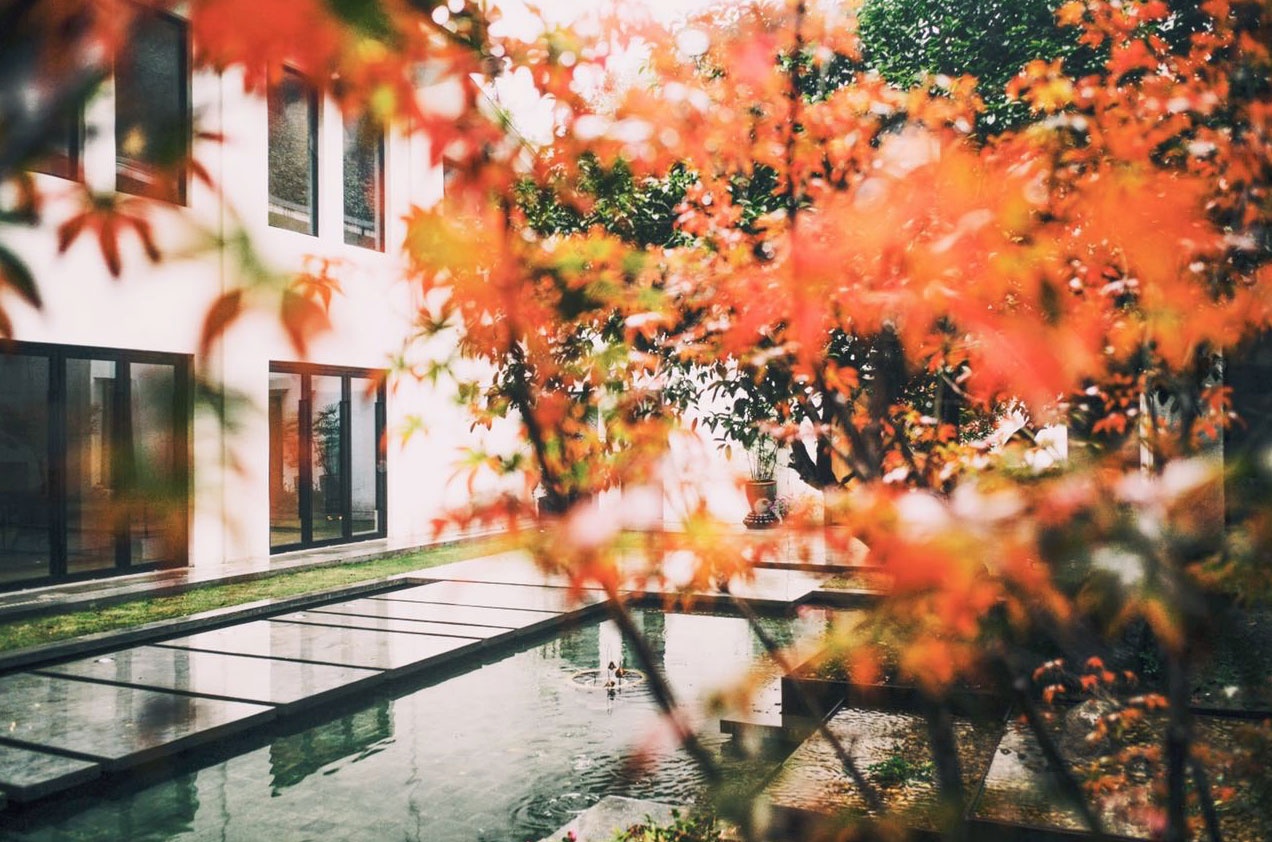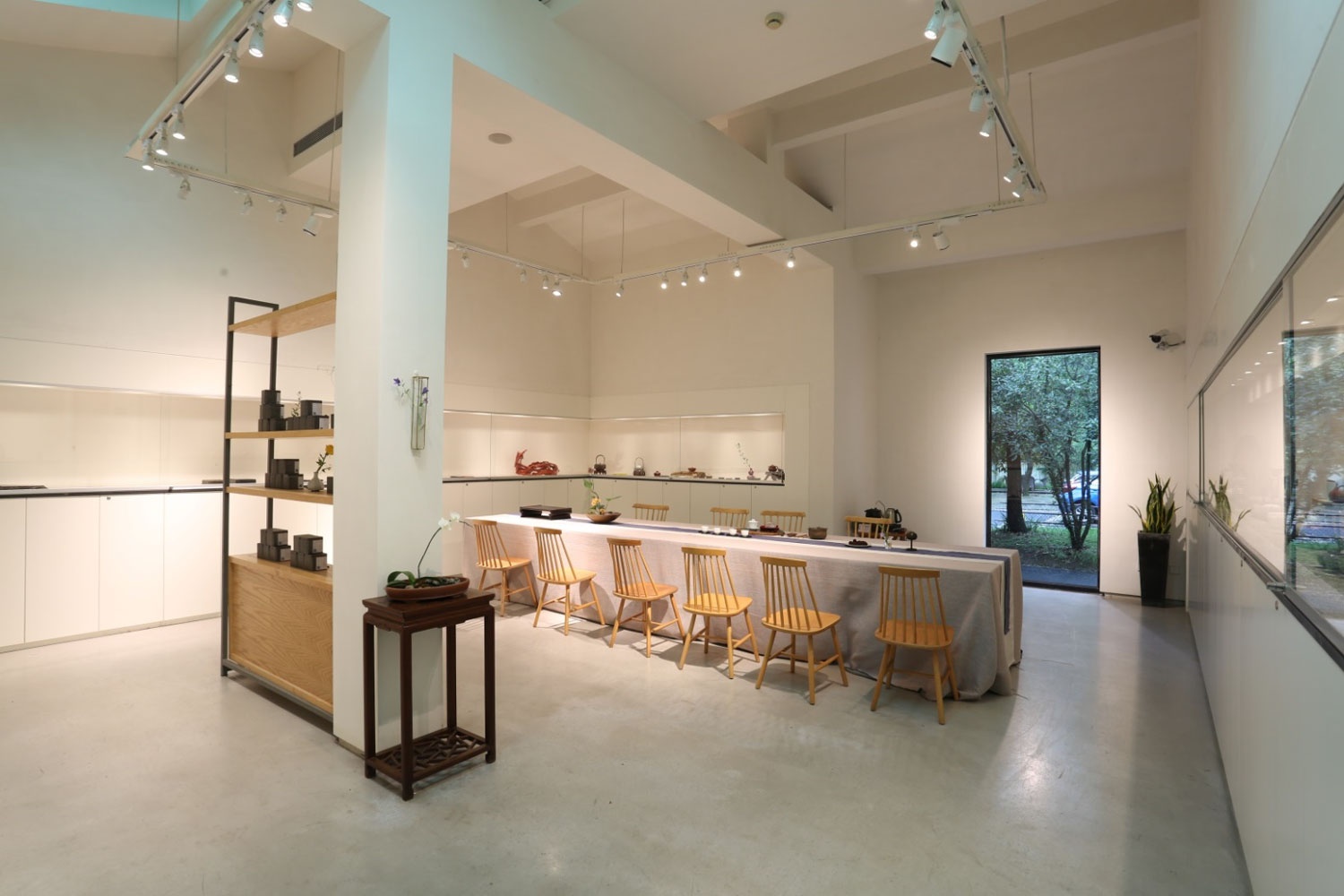 The purpose of ESHINE ART SPACE is to represent the aesthetic of life, every exhibition and activity is related to this topic. We are looking forward to bringing good designs and arts to the world, to make life better. ESHINE ART SPACE has successfully held 20 exhibitions of China and other countries' artists since start date, within the time span of a little more than a year. For example, the exhibitions of Japanese ceramic master ANTIAN MENG, textile artist MAKI, Japanese artist of art glassIMAI MICHI, TORIMOTO YUSUKE, KOTA ARINAGA and famous Chinese calligrapher DADONG LU. We were able to provide artists skills and designs for many companies as service. For example, Launch events of ENCOR, FU YUN TANG and SHI GUANG; MI CANG Training; activity of PING AN BANK, HANG TANG WEALTHY COMPANY and the road show of NUOYA FORTUNE COMPANY. The atmosphere here is of such a high level, it helps showcase the most aesthetic and intricate designs; each customer will have a unique experience which helps them to fully enjoy each and every design on display.
Here is a private restaurant which was specially decorated with many Chinese traditional handcraft furniture, like the chairs, the desks and the doors. Every customer can enjoy the heart warming food cooked from the chef, whilst dining and talking. It has 3 bedrooms each with their own balcony and individual bathrooms, which designed with a natural and simple style, all the furniture was specially hand picked by the owner.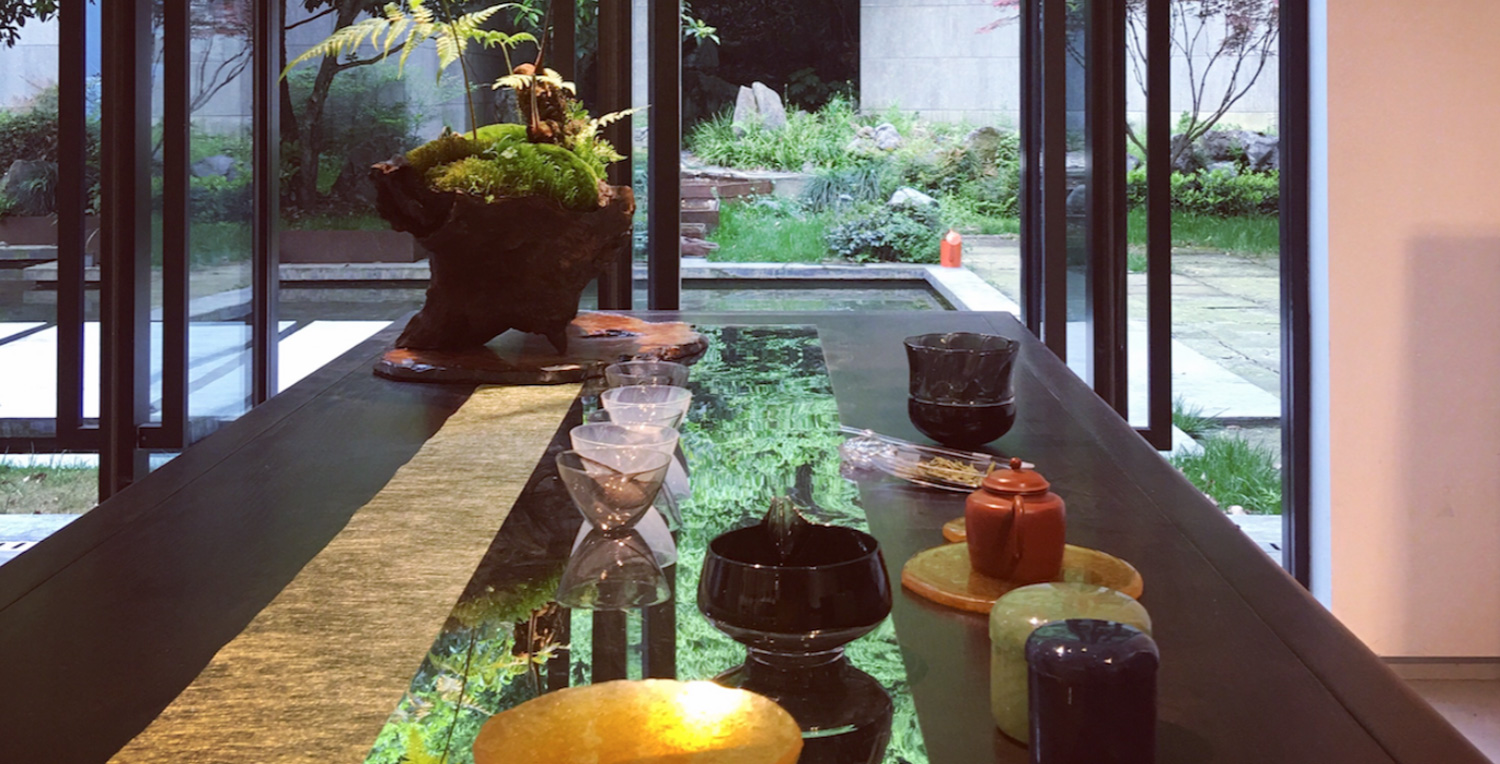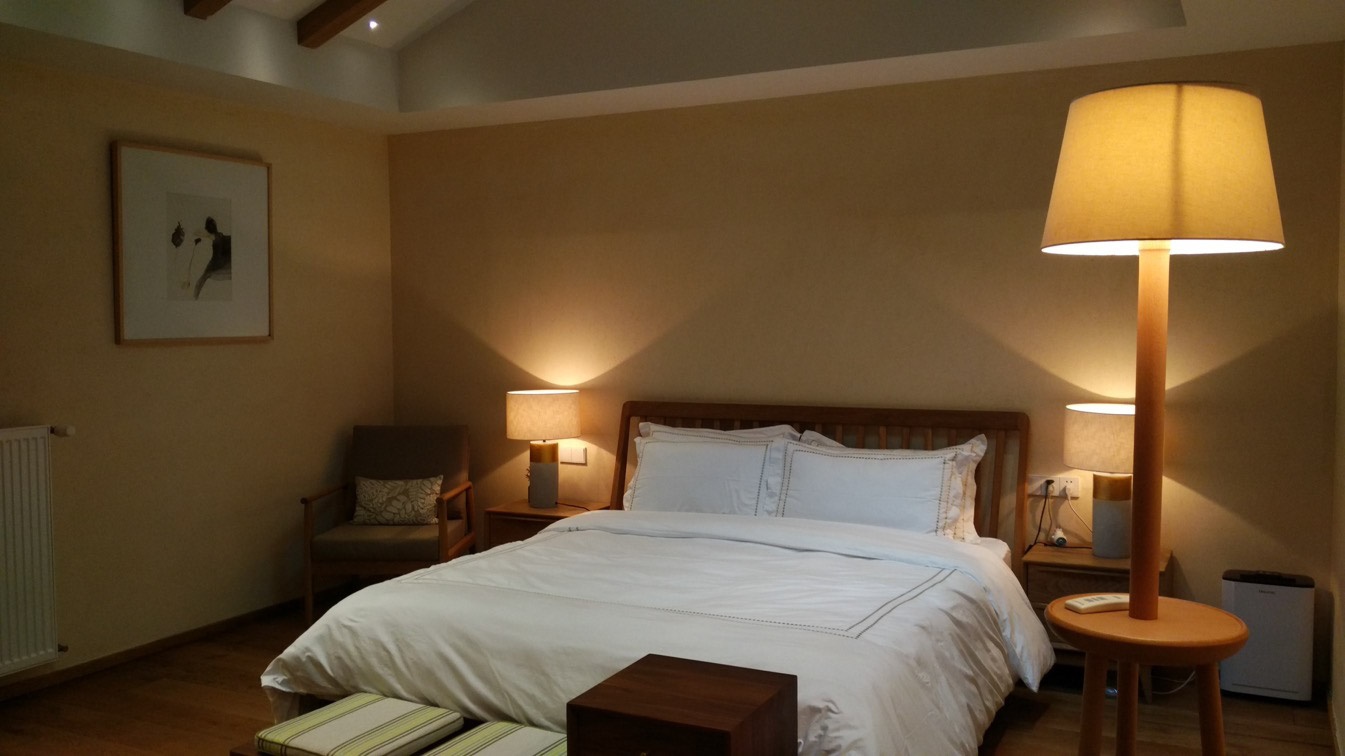 The space is suitable for activities such as:
1. Place for photography
2. Business meeting, Party, Wedding, Wine testing,New Year gala
3. Trainings and activities for company groups (eg Floriculture, Tea Art, Painting, Chinese zither and so on)
4. Large scale exhibition, Lecture and Saloon
5. Product presentation, Auction and Road Show
Bookings and reservations must be made with minimum two weeks prior, to avoid disappointment.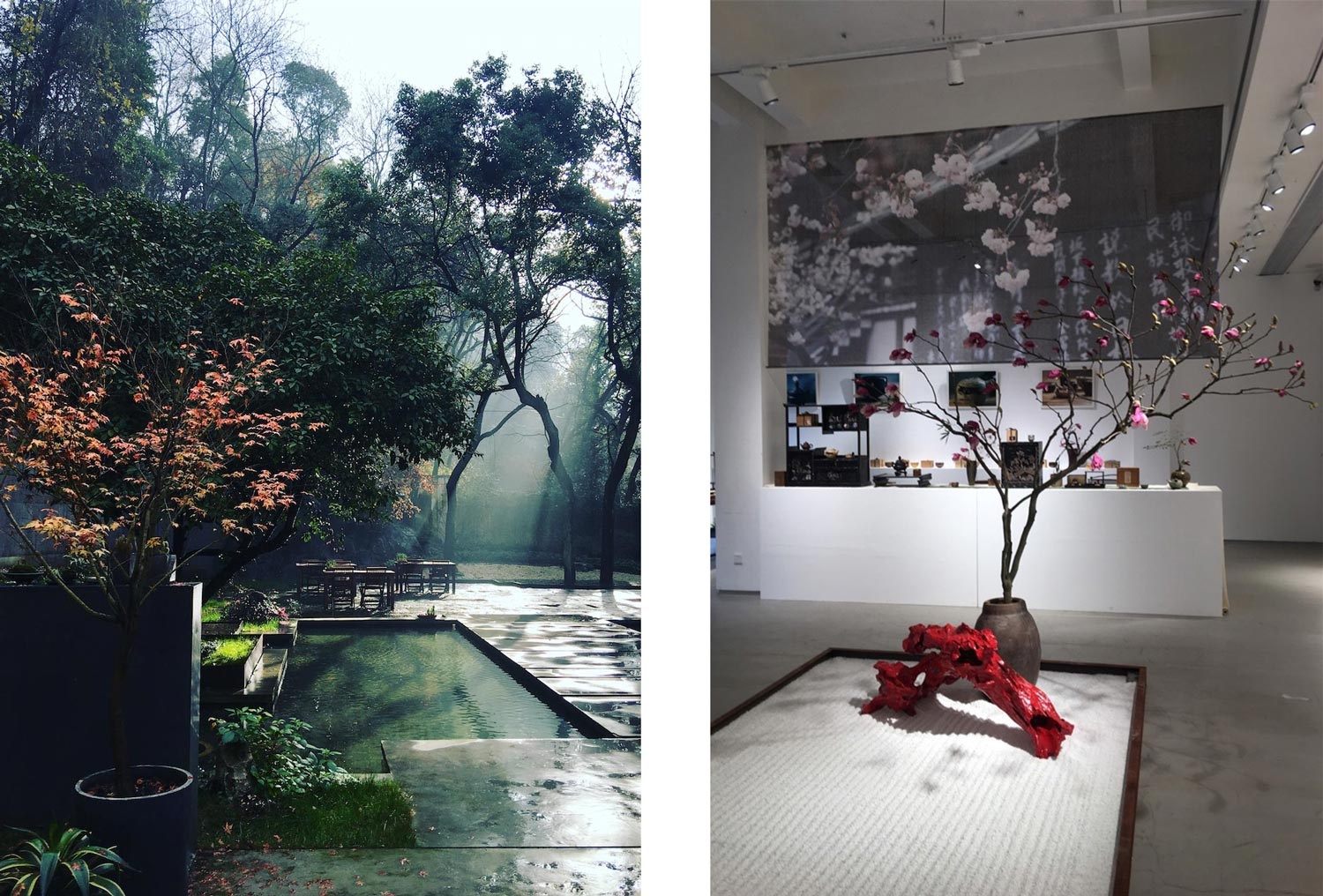 General Layout of ESHINE ART SPACE:
Total area: approx. 4000m2
Area of exhibition space No.1: approx. 120m2
Area of exhibition space No.2: approx. 80m2(It is not includes the area of the display cabinets)
Area of exhibition space No.3: approx. 120m2
Main Hall: approx. 50m2
Front Yard: approx. 700m2(It is includes the lawn)
Middle Hall: approx. 400m2
Parking Area: 30-50 parking spaces
Restaurant:3 dining rooms
Room No.1:for 6 people
Room No.2:for 8 people
Room No.3:for 14 -20 people