MATSU flagship showroom is located in Zaojiabang Rd, Xuhui District, Shanghai, and has an area of 1200 ㎡. Andreas Thomczyk, one of the co-founders of anySCALE, and Simon Berg, person-in-charge of Shanghai project, collaborated to design this flagship showroom. The showroom features both German-style minimalism and innovative spirit of the new era, reflecting the vitality of 'spring'.
To isolate the space from its buzzing environment, the architects aimed to design "a store under the trees". The façade is made of aluminium panels with gingko leaf patterns.
As the sun is gently filtered through the perforated façade and the leaf shadows are cast upon the floor, one feels as if he is wandering amongst the gingko trees. The cut-out leaf shapes from the aluminium panels were then embedded in the interior concrete floor, creating a romantic atmosphere of fallen leaves.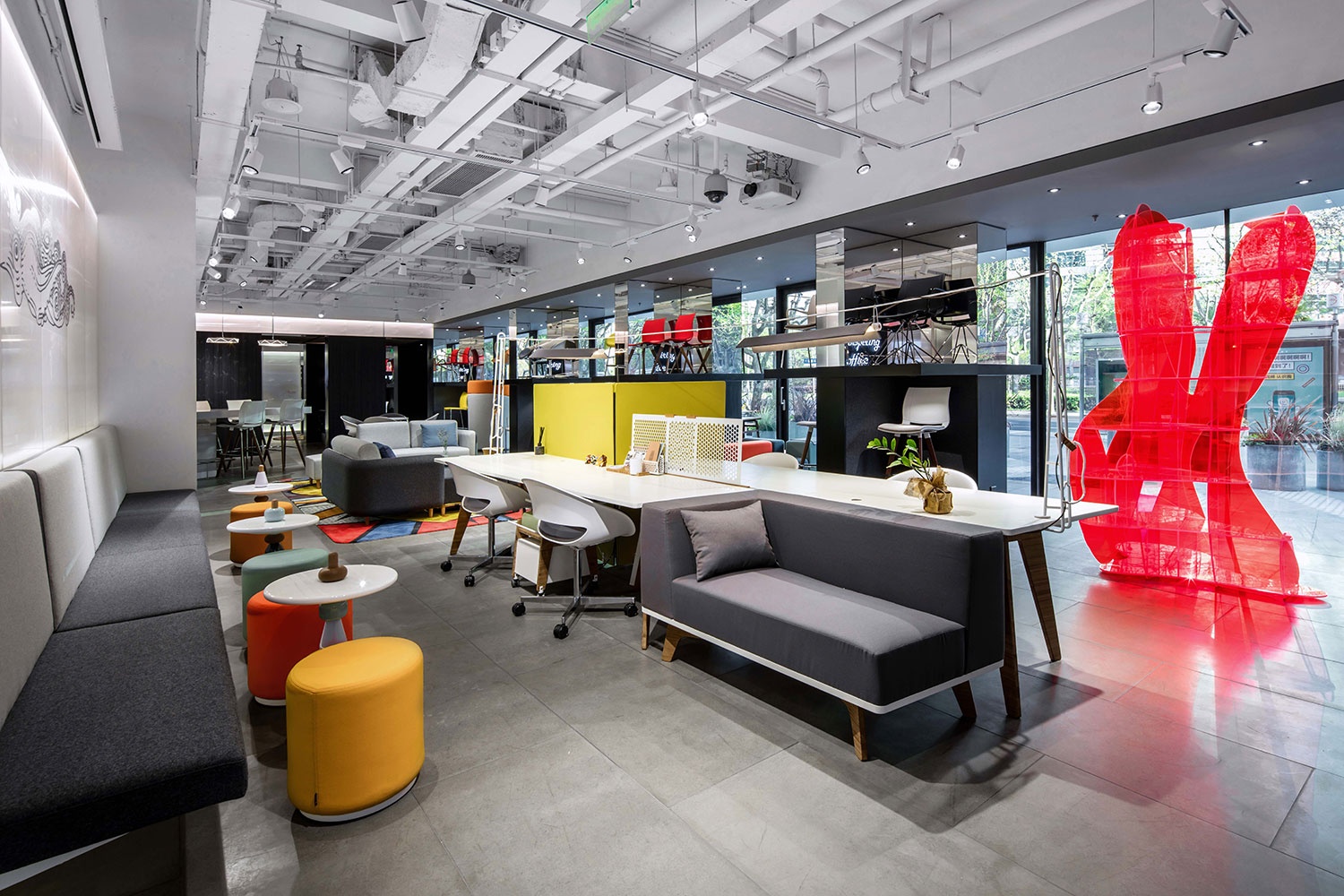 The whole showroom predominates in grey colour. The wall, the floor and the ceiling use a shade of elegant grey, creating a strong contrast with the carpet of poppy-colour and graphic patterns.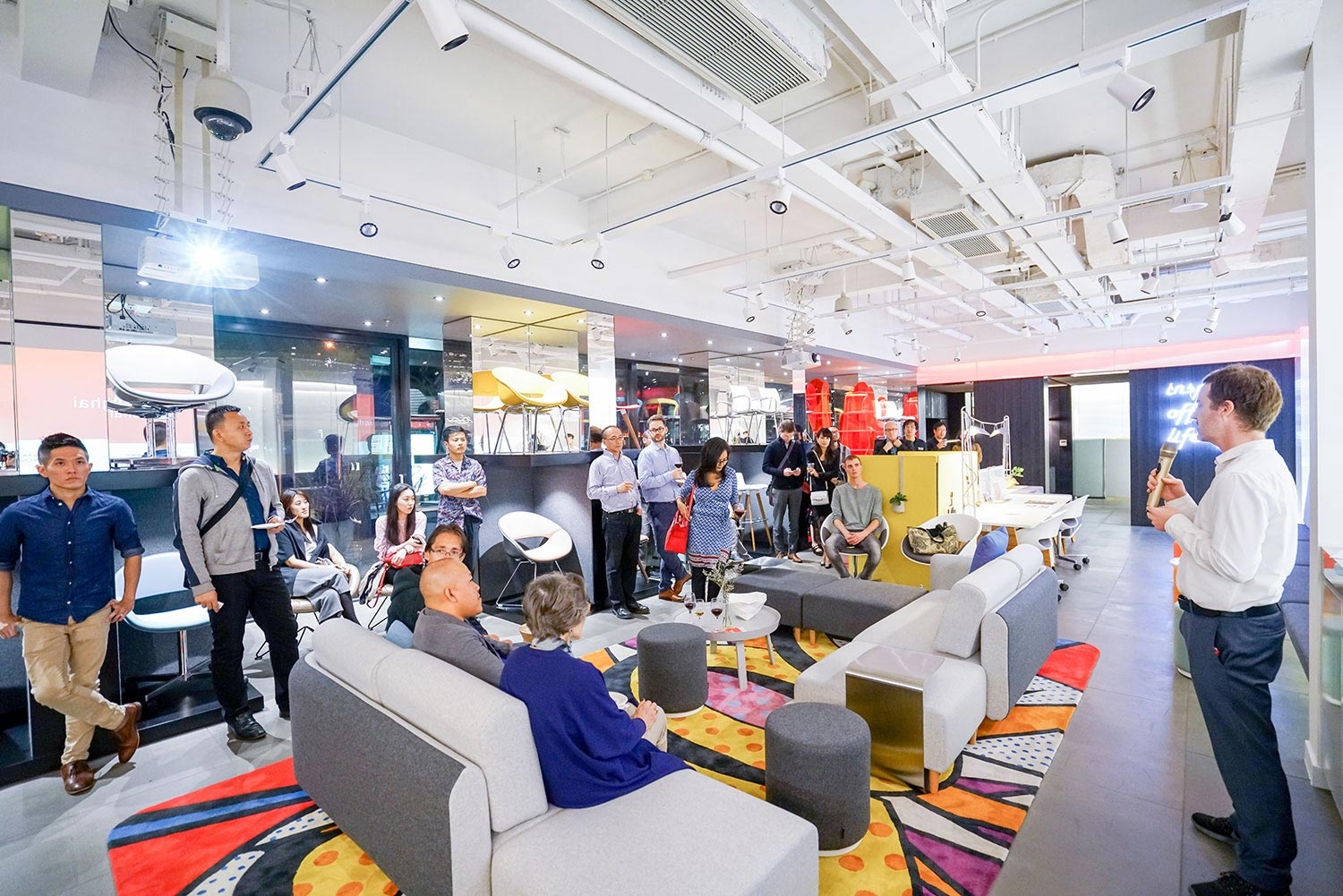 This place is more than just a typical showroom for furniture. You can arrange meetings and events here, or chat with people.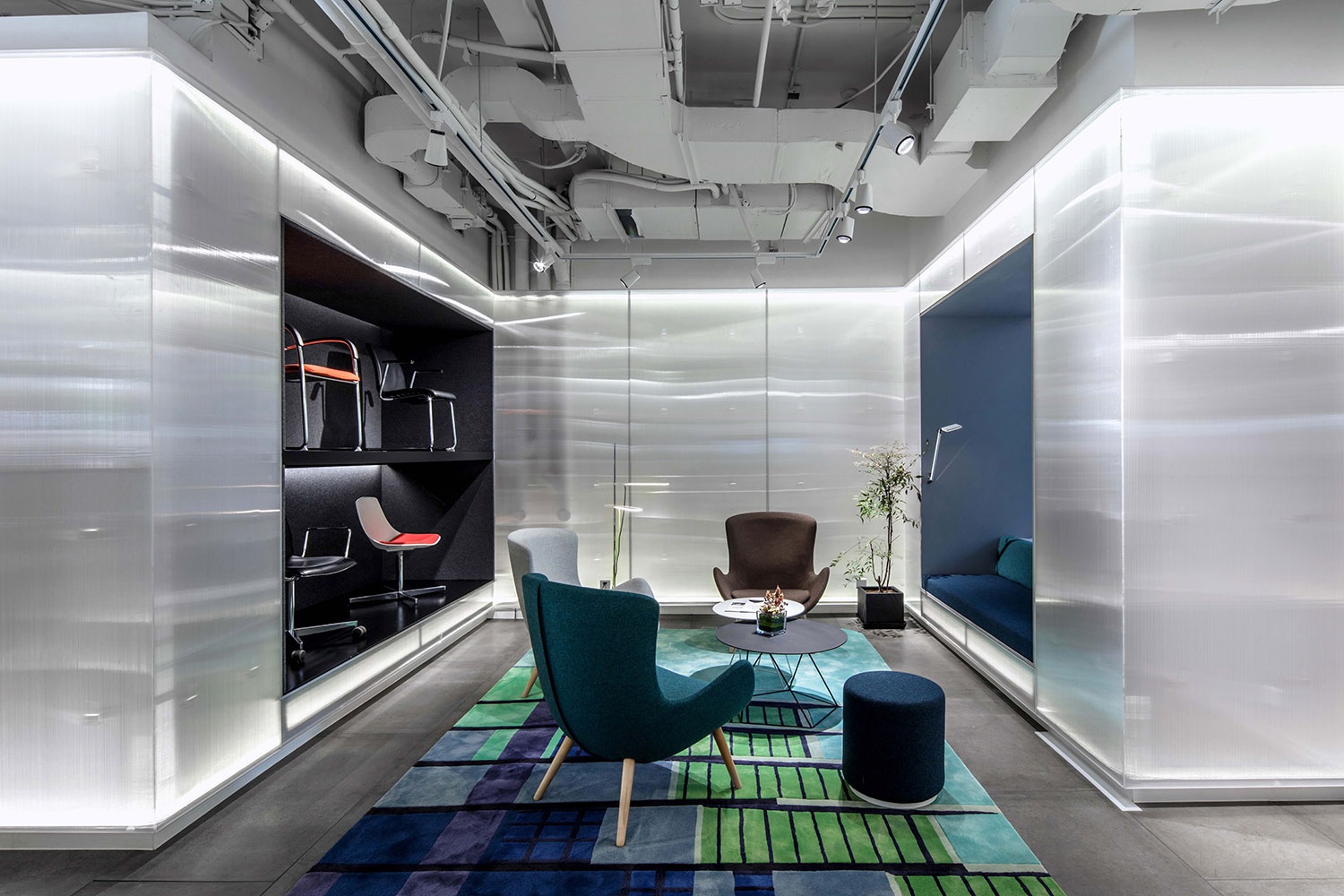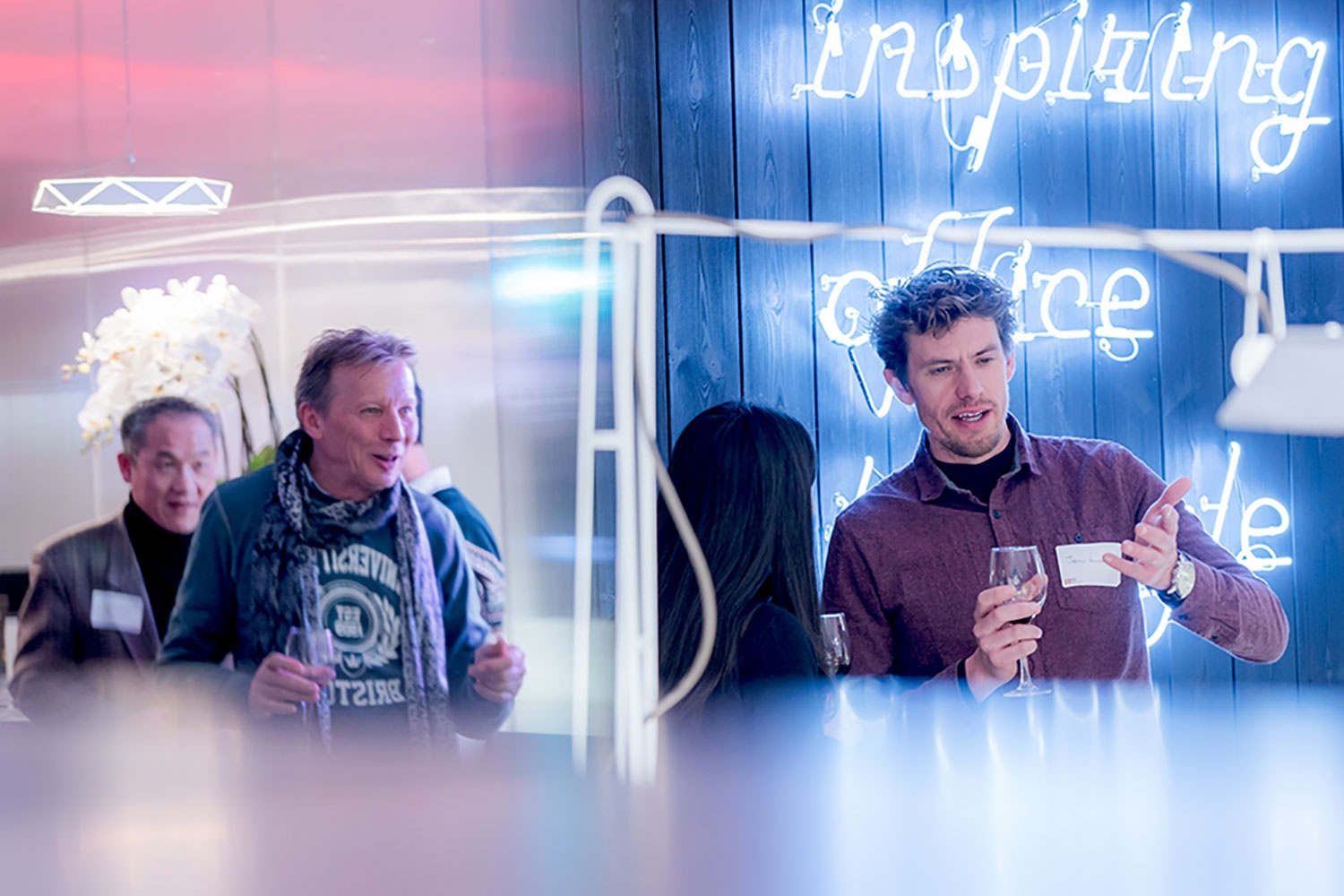 AIA (American Institute of Architects) Shanghai event 20×20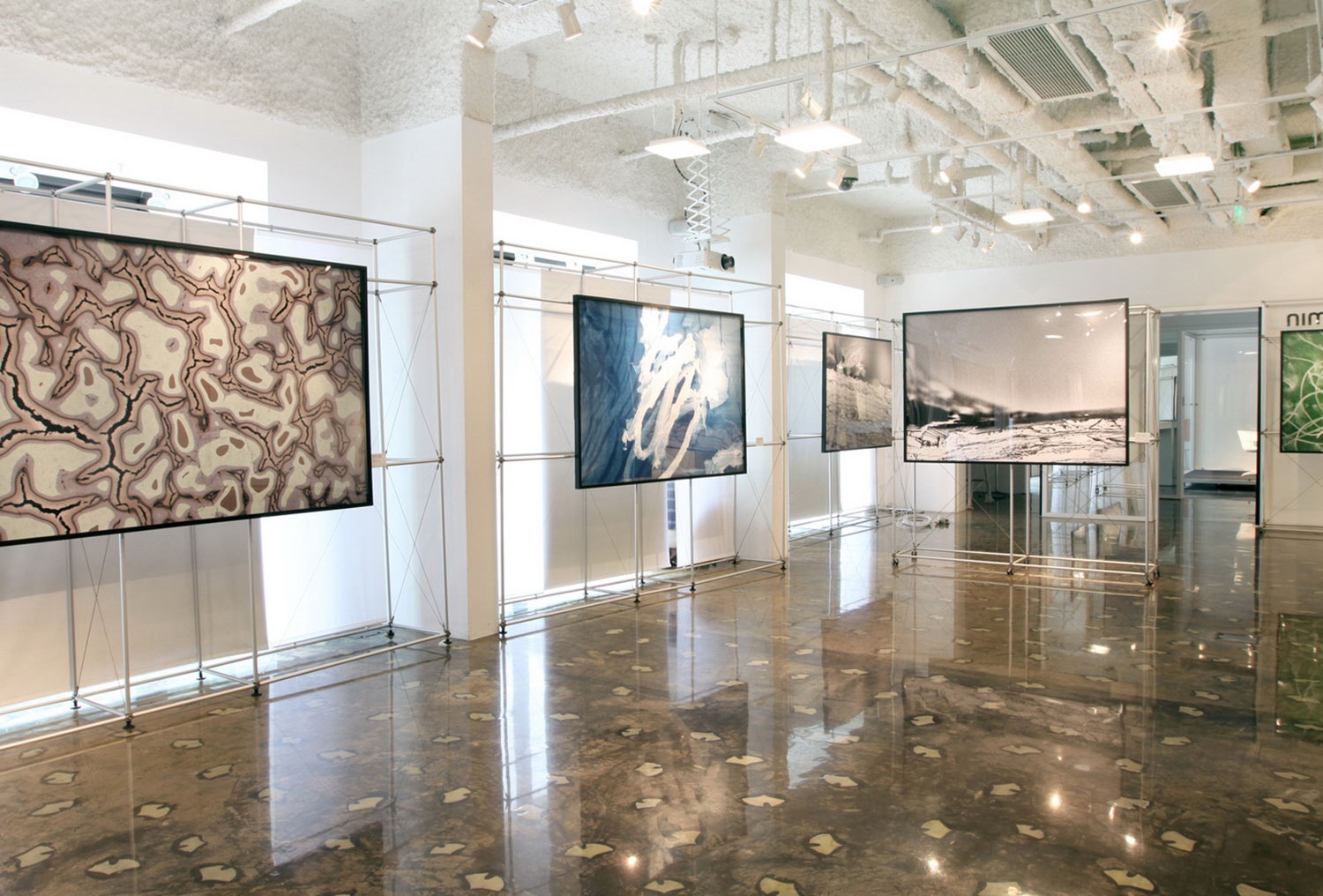 In 2013, Ms. Xiaohui Wang's 'Nanometer' photography show took place in MATSU flagship store.
The front yard of the showroom adopts the Belgian outdoor furniture Extremis, enabling visitors to chat freely under the sunshine. Surrounded by large plants, the space is a relatively private environment on the busy Zaojiabang Road.