Sense is a uniquely designed space for designer products, featuring hand-brewed coffee, flower art, professional experience and workshops.
Sense hopes to promote the way of life through the cross-boundary collaborations with designers and artists. Sense believes that each object has a temperature, and each story has its depth.
Design Concept
• A creative space that leads the way of life and delivers life aesthetics
• People who share the same values of humanity
• Create the top lifestyle brands
Sense & Envision Pavilion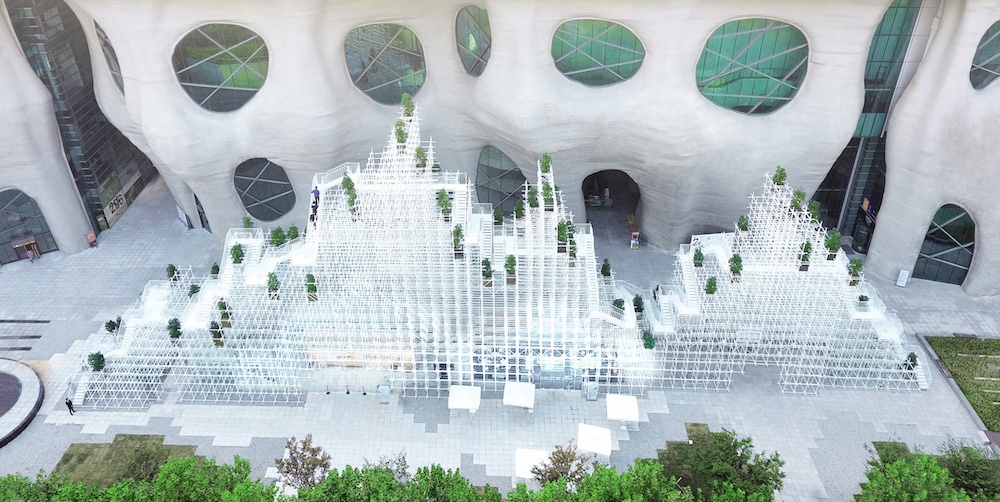 In cooperation with the famous Japanese designer Sou Fujimoto, Sense opens the first lifestyle shop in the 'Envision Pavilion' building in Shanghai Himalayas Museum.
It has an outdoor area of about 600 square meters, and a glass-structure indoor area of about 300 square meters.
Zones
-
Designer Products | Art Shop
Sales, experiences
Exhibition and display area: Detachable, movable brass shelves
Features:
Depending on the themes, the products and display will be arranged differently;
Combine events to create an experiential sales model;
Follow the trends, focus on art products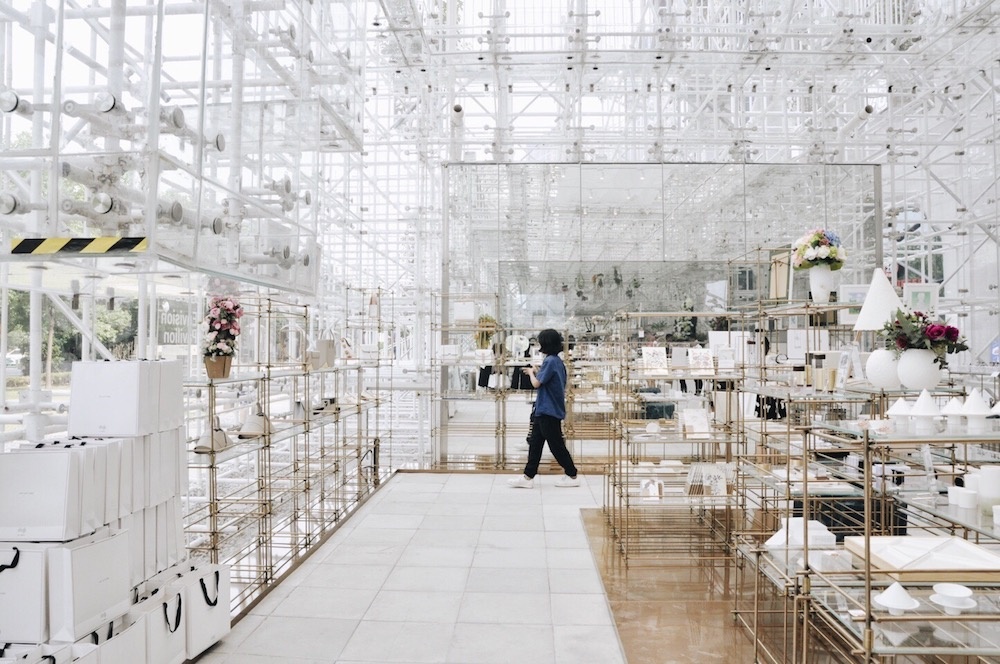 -
Floral arts
Workshops, experiences
Features: Landscape-like floral experience space; free flower arrangement classes; membership for surrounding communities
-
Coffee seats
Sales, experiences, chill
Features: Coffee shop and a full set of coffee utensils, tables, chairs, refrigerator, coffee machines, ice machines, grinders, etc.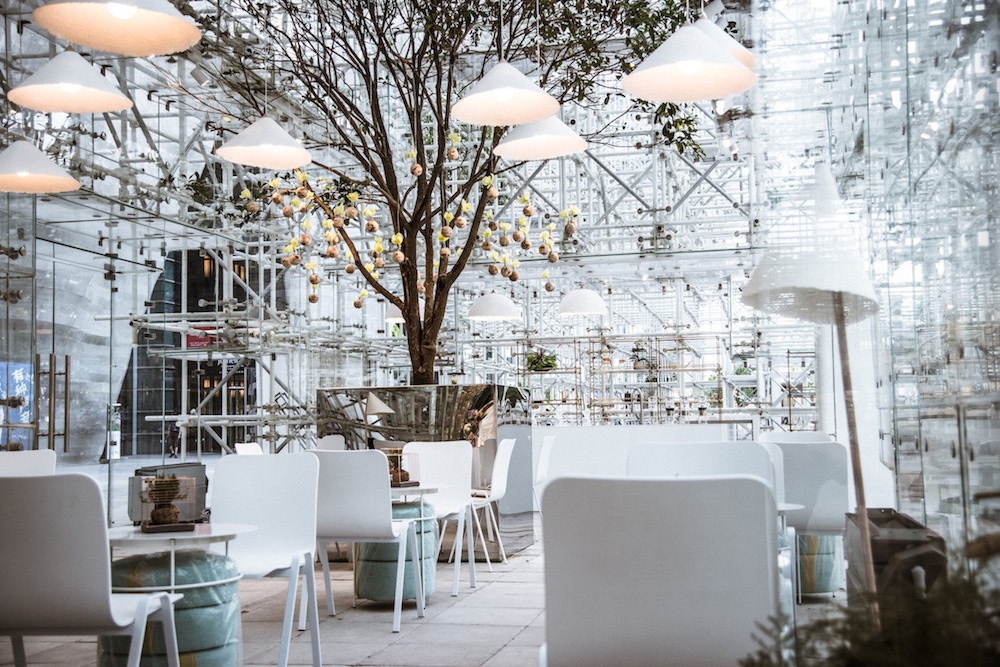 -
Activity space
Features: Basic equipments, television, tables and chairs
Previous workshops: Herbarium Workshop
-
Outdoor seating
Rest, experiences, activities