DATE: 30 NOV 2015 - 8 JAN 2016
FREE ENTRY
This Christmas season, the China Design Centre and MyOriental have collaborated to bring you a unique exhibition of Chinese antique furniture, plus a selection of brilliant, oriental-inspired giftware. From delicate porcelain sculptures and framed original illustrations to bamboo kitchen accessories and crafted stationery, all items are the work of Chinese designers, artists and craftspeople. Please come to the '2015 Christmas Home Decor Exhibition + Gift Shop' at the China Design Centre in December and early January, where you can browse the items available in our very special Christmas gift store while enjoying the exhibition. At this special time of year, we are excited to bring you the greatest Christmas gift ideas for your nearest and dearest.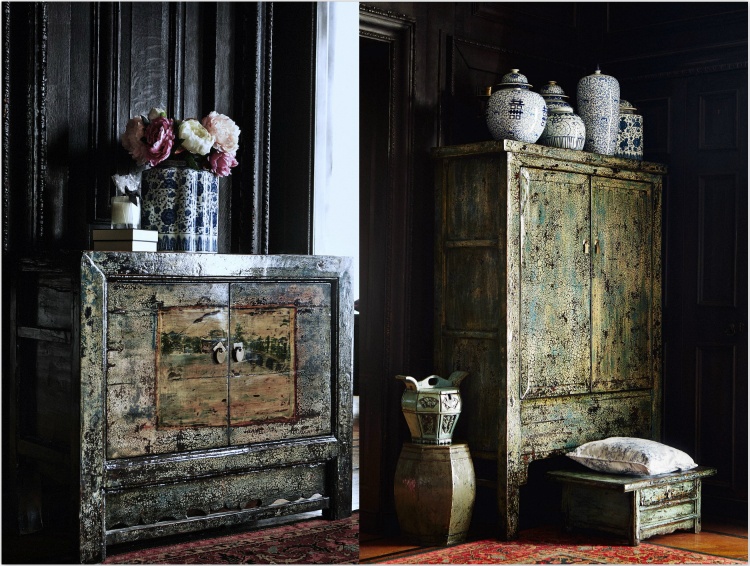 About 'My Oriental'
The mission is to bring pure, elegant and sophisticated oriental inspirations to everyone's home at an affordable price. They go directly to the source to ensure absolute quality control and to cut the middleman in order to maintain the lowest possible price.
Special Buy of the Month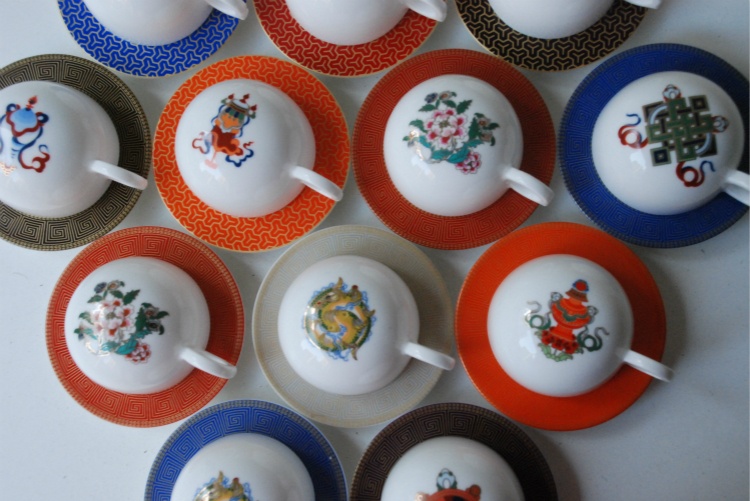 Eight Auspicious Symbols' hand painted bone China
Designed by Asianera
£ 68
The eight auspicious symbols are inspired by Buddhist art. Like other Buddhist motifs, they are soaked in rich spiritual symbolism.
Wheel – symbolizes Buddha's doctrine both in its teaching and realizations.
Conch – symbolizes the deep, far-reaching and melodious sound of the Dharma teaching.
Umbrella – symbolizes the wholesome activity of preserving beings from illness, harmful forces. And also represents the enjoyment of a feast of benefit under its cool shade.
Banner – stands for the complete victory of the Buddhist Doctrine over all harmful and pernicious forces.
Lotus – symbolizes the complete purification of the defilement of the body, speech and mind.
Vase – symbolizes an endless rain of long life, wealth and prosperity and all the benefits of the world and liberation.
Fish – symbolizes the auspiciousness of all living beings in a state of fearlessness, just as fish can freely migrate in the water.
Endless Knot – symbolizes the mutual dependence of religious doctrine and secular affairs.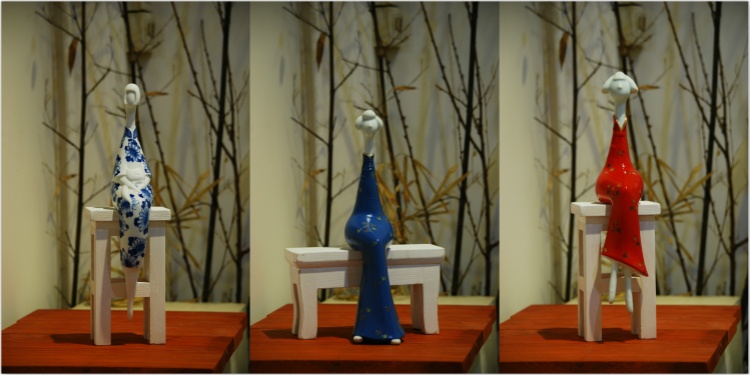 'Woman and flower' - the classic Home decoration made with ceramics
Designer: Treeart
Large £ 118 / Small £ 48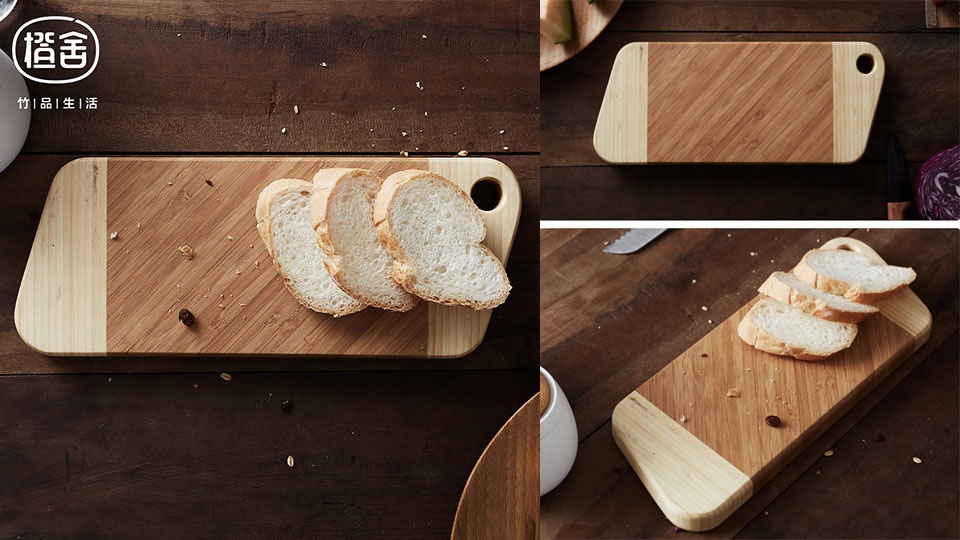 'Bamboo Chopping Board'
Designer: Chengshe
£ 8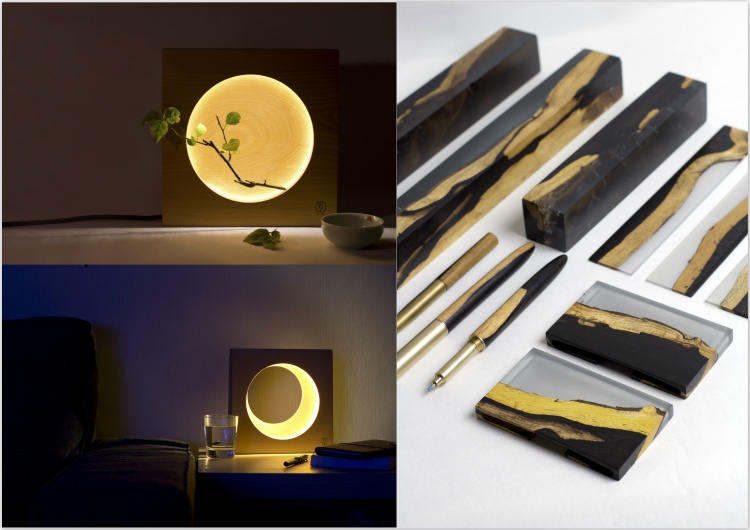 'The Moon Lamp' and 'Landscape. Rulers and pens'
Designer: 'EY Design'
From £ 20
EY-PRODUCTS™ is the design brand created by two young designers in China (JERRY and EVA) in 2010. Our works cover furniture, household items and gifts. The alphabets "EY" sounds just like "surprise" in Chinese. "We hope the products designed by us can bring you the feeling of 'surprise'".
And many More...
CLICK HERE TO VIEW OUR LATEST CATALOGUE: /uploads/2016/01/211906338158.pdf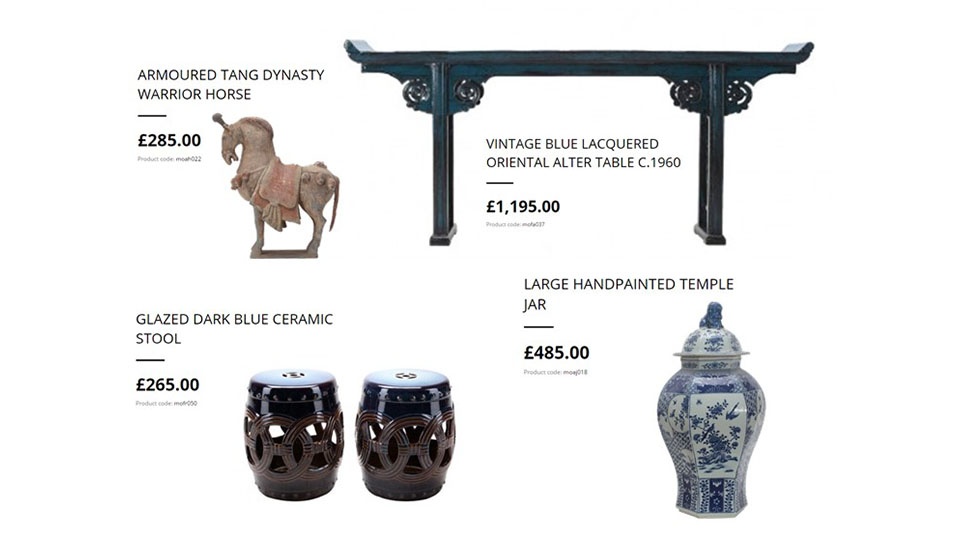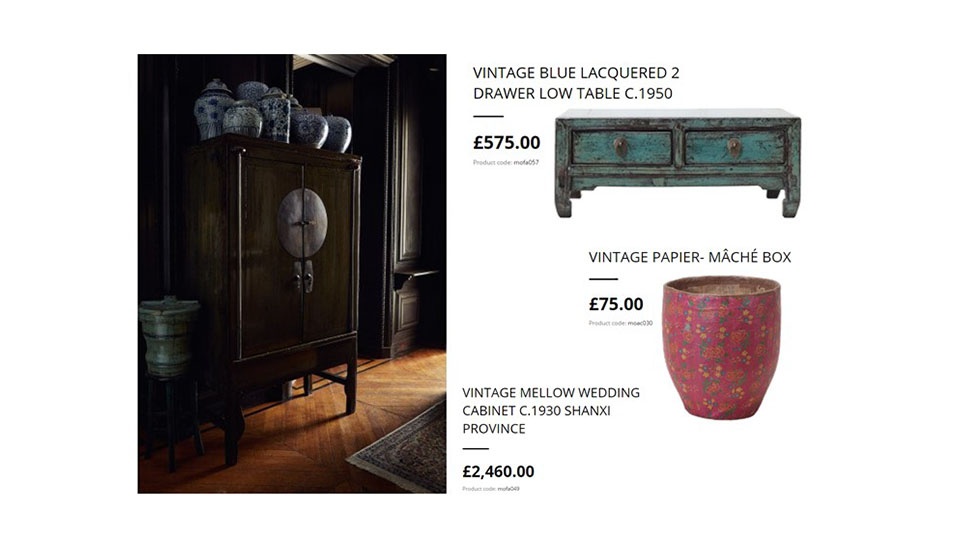 Want to see more?
Then come JOIN US this Christmas
at China Design Centre