Martin Waller declares China is going through a design Golden Age at "Culture shapes the space: Work is always in progress" Forum, presenting Chinese award-winning interior designers to the UK

On 3rd June we were delighted to invite five top designers from China: Ben Wu, Jian Jin, Bo Li, Fuchen Wan and Patrick Jiang; award-winners of Andrew Martin International's prestigious interior design awards, to talk about their work, inspiration and philosophy.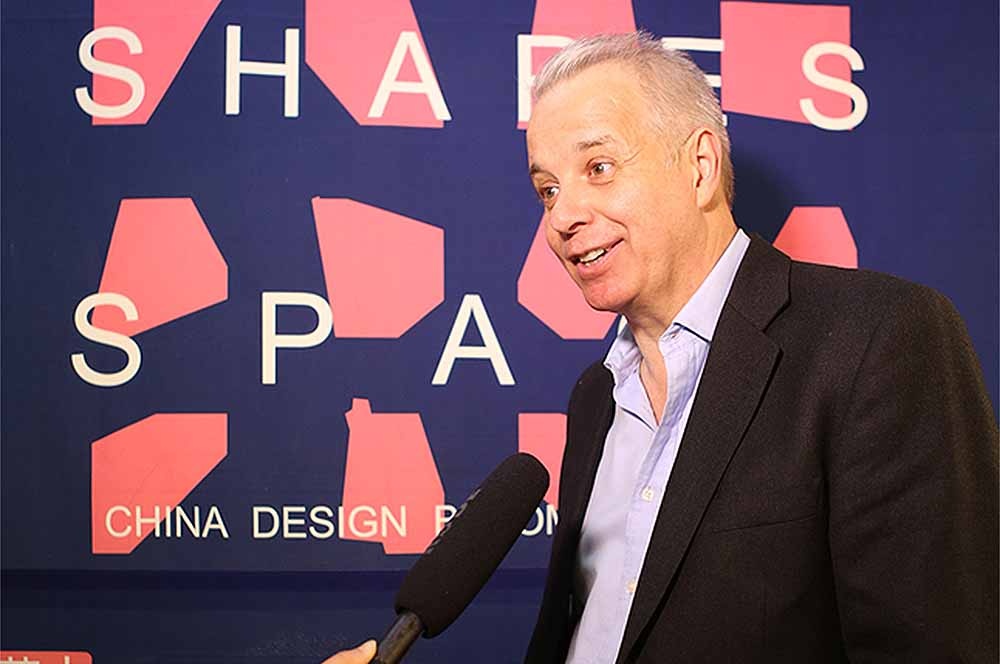 Martin Waller, co-founder of Andrew Martin International Ltd opened the talk with a description of contemporary Chinese interior design and architecture. "There are amazing buildings going up, and amazing interiors - the finishes are truly exceptional, from the walls right through to the ceilings".

He added, "The essence of design is really about people - the individuals and the teams. The forum brings those people together and act as tremendous catalysts. I think Chinese design is going through a golden age at this moment. We are all very aware of China's heritage in design in many centuries, but now there's a new movement of Chinese design and a new paradigms of Chinese designs".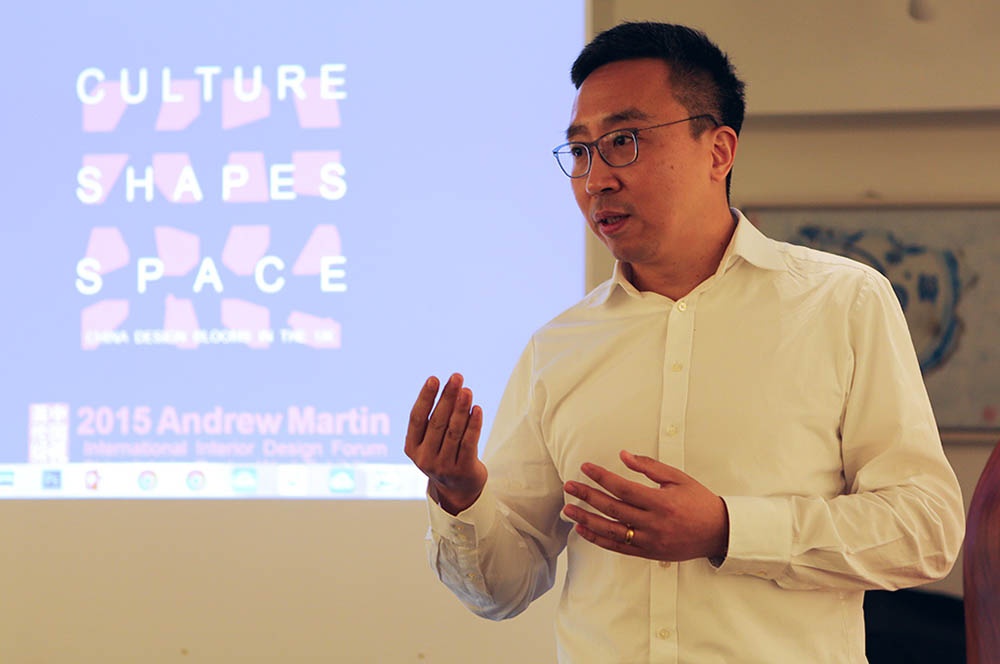 Mr. Ricky Lu, the founder of Beijing ADMD Design Culture Agency also spoke about the wonderful opportunity of having the present exhibition, showcasing Chinese designer's work in the UK, "we need to let the world know the voice from China." He continues, "China Design Centre has provided the perfect platform for presenting contemporary Chinese design culture".

We hope that by showing and telling our ideas, our forum has brought us all closer together in our understanding of each other's dynamic, changing cultures. The audiences - including designers from different cultural backgrounds discussed intensively about western & eastern cultures and design methods. History, economy, religion, faith and culture, all these elements have strongly influenced designers` thinking.

Designers and works:

Ben Wu, founder of W+S DESIGN GROUP and Shanghai Area Director of International Interior Architect & Designer Council. Ben Wu's interior design focuses on exploring oriental philosophy of quality lifestyle. During the forum, he spoke about how Chinese philosophy of stillness and movement influenced his work; and how he expressed it through the flow of the interior spaces and his choice of colour. Ben also called upon the tremendous skill of Chinese craftsmen and painters to produce a truly breathtaking interior.

Bo Li is the founder and chief designer of Cimax Design Engineering (Hong Kong) Limited. He founded CIMAX Design in 2004. Li Bo's design focuses on the sustainability and eco-use of wooden materials – especially bamboo. During the forum, Li Bo introduced his series of quality bamboo furniture and space design projects that aimed to be functional and lasting throughout time.

Jian Jin is a lecturer in Visual Communication Studio of China Academy of Fine Arts and a guest lecture of a master interior design course in Suzhou University. Jin Jian's design ideas are influenced by the traditional Chinese countryside and traditional rural housing. His designs are in contrast to the urbanization of modern China -reviving traditional house constructions and interior styles. Jian Jin also spoke about how all his interiors are based on the concept of harmony.

Funchen Wan, founder of Fu Chen Studio FCD & lead designer of Fu Dian Restaurant. He is one of the most influential designers of China International Green International Green Architectural Design. Fuchen Wan's design message strongly advocated sustainable, green thinking.

Patrick Jiang, founder of Dara, demonstrated how his philosophy of celebrating life is clearly represented through his exuberant, playful use of colour in his interiors. An uplifting and joyful end to the talk.

For more information about the awards and the designers, please contact China Design Centre at info@chinadesigncentre.com