China Craft Week is the first integrated event that embraces the concept of craft innovation in China, a rising international platform for craftsmanship. China Craft Week seeks to widen its impact; invite more influential individuals; and attract more media attention and audience. Our goal is to enchant everyone with these glorious creations, and thus eventually incorporate into their daily lives.
Following the successful inaugural event in 2017, China Craft Week 2018 will continue use the exhibition as a platform to facilitate cultural interaction by gathering design masters and craftsmen from all over the world. In the name of culture, modernise traditional craftsmanship; in the name of craftsmanship, tell a series of world stories.

We are happy to announce that the 2nd China Craft Week will be taken place on 1-5 November 2018 in Hangzhou, China. For those who want to exhibit in this rising international platform for craftsmanship, application is now open. We welcome all the unique brands/designers/artists from around the globe to participate in the event. Please send your proposal to event@chinacraftweek.com; info@chinadesigncentre.com

Opportunities for Exhibitors
1- Internationalisation
Open for more countries' involvement. China Craft Week targets to interact with unique, creative and sophisticated craftsmanships all around the world. That said, there will be more exhibitor booths and country pavilions, as well as more Masters in the forum.
2- Scale
To accommodate more exhibitors from many cultures, the organiser will acquire much larger site to suit the purpose.
3- Dynamics
We understand arts and crafts could be presented in diverse ways, and thus more equipment such as live display, video, virtual reality devices will be introduced to meet the artist's needs.
4- Marketing
Distributing brochures to related businesses; inviting influential online/offline media channels; connecting with Chinese audience; helping communicate with Chinese customers. All these steps mean greater exposure for our exhibitors.
5- Collaboration
The Chinese market is known for its booming economy these days. We aim to extend our invitation to hidden businesses and sectors such as energy, construction, and public services.
6- Open
Cultural interaction and appreciation is within our core values. China Craft Week open heartedly invites artists to exhibit in our event.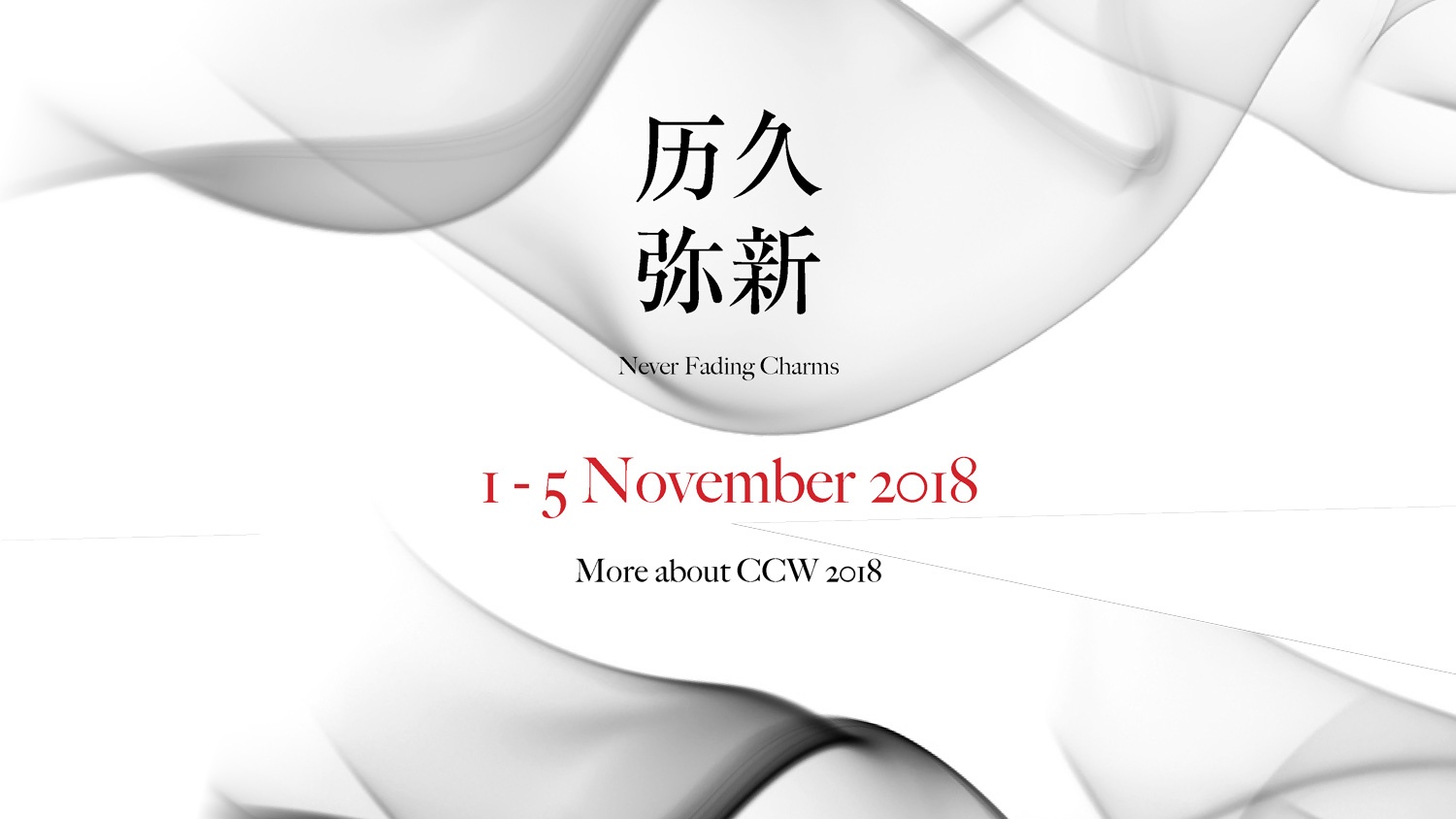 Highlights from 2017
Between 16/6 and 20/6, 2017, Hangzhou Creative Centre hosted the first China Craft week, taking place in a converted warehouse. The objective of this event is to enrich the Chinese audience's cultural literacy by gathering Western and Eastern craftsmanships onto this platform. While London based China Design Centre coordinated the project by inviting over 10 renowned artists and craftsmen from the UK, the indigenous exhibitors include multi-international-awards winners and innovative creators that turn traditional technique into modern designs.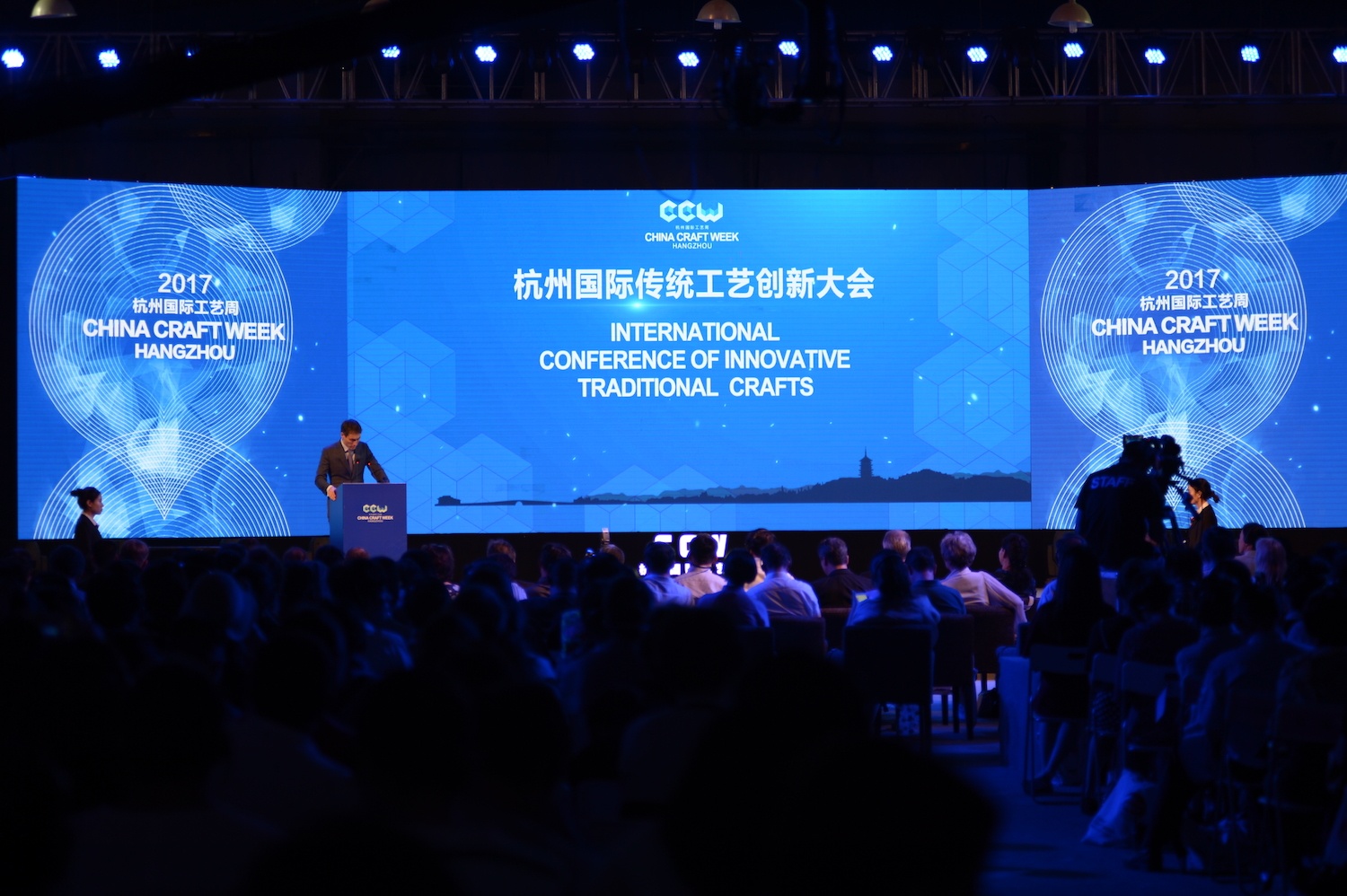 China Craft Week 2017 has attracted over 20,000 visitors, 46 exhibitors, and 15,000,000 intended turnover.
Besides the exhibition, 7 seminars were given by global-recognised industry leaders and artists throughout the three-day forum. The speakers consisted of Guy Salter, the Founder & Chairman of London Craft Week; John Edwards, British Consulate General in Shanghai; Ralph Wiegmann, Chairman of iF Design Awards; Peter Fiell & Charlotte Fiell, renowned design writer; Angela Brady, OBE PDSA PPRIBA FRIAI; Patricia Walker Allmond, MA Assoc. Professor Peking University & President Non Exec IACCI Senior Research Fellow GPI; Polly Macpherson, SFHEA FRSA; and Julian McSweeney, Artsalon Co-founder.
Download the presentation of CCW here (PDF)
China Craft Week 2017 - Exhibition highlights
China Craft Week 2017 - Conference highlights