China Design Centre and Arch-champions, a professional UK architect student association, have collaborated to present the "ARCH-CAMPUS 2015 Student Architecture Design Exhibition", a unique showcase of work from China and UK's major architecture universities.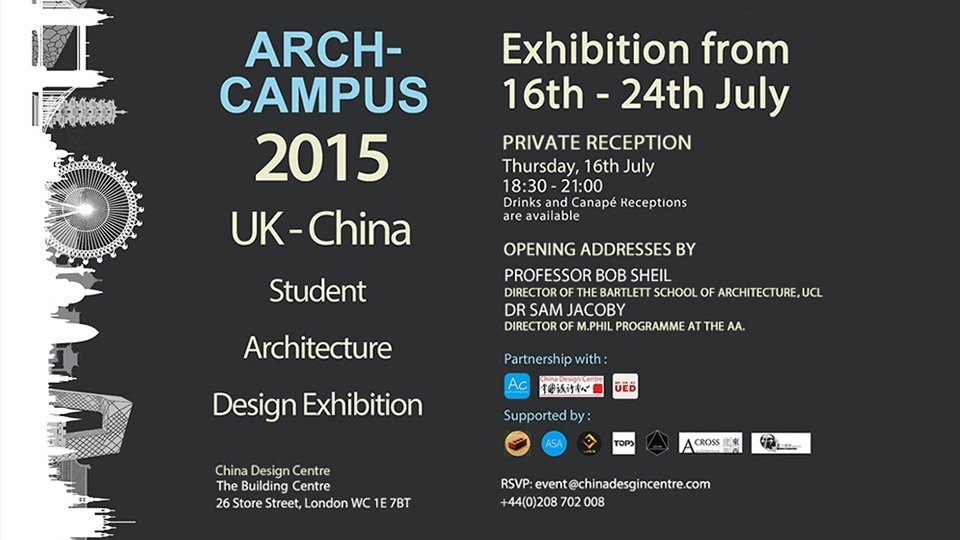 We have invited some of China's top universities: Beijing's Tsinghua University, Tianjing University, Xi'an Jiaotong-Liverpool University and Shanghai's Tongji University. From the UK, we've curated work from Bartlett, AA, Nottingham and Sheffield University.
Is there a shared global vision of architecture design, interior architecture, landscape design and urban planning? We hope this exhibition will encourage dialogue, nurture new talent and provide a platform for new debate. Come to join us to explore the collision of ideas and visions for the future.
Free admission