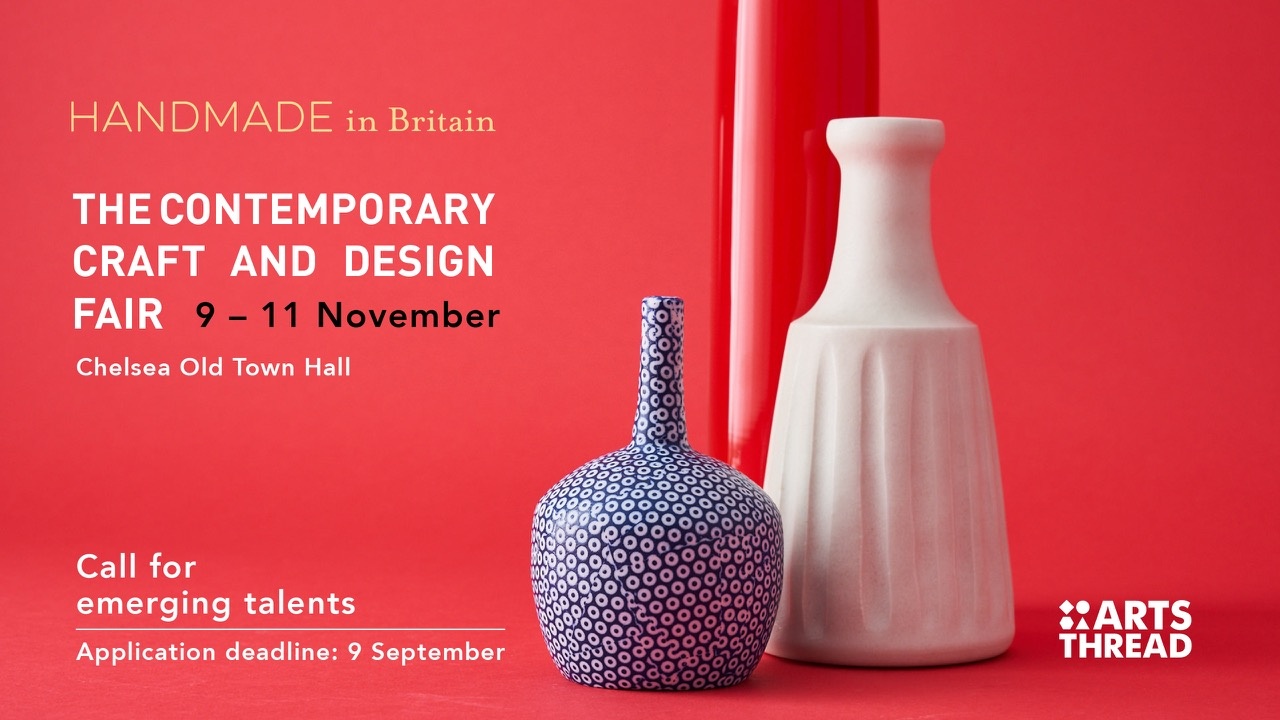 Contemporary craft and design fair Handmade Chelsea is the 12th annual Christmas shopping event at the beautiful Chelsea Old Town Hall.
The show will take place over three days from Friday 09 to Sunday 11 November 2018 (Private View opening Thursday 08 November)with over 100 of the most highly skilled, UK-based designer-makers in one fantastic venue, celebrating the very best in high-end design and craftsmanship.
For the 4th year ARTS THREAD is working with HANDMADE IN BRITAIN to create a curated space within the show for recent graduates (2016/17/18) and new designer/makers to be called ARTS THREAD EMERGING TALENTS.
Arts Thread Emerging Talents chosen for Handmade Chelsea 2018 will also be offered a free 2 hour workshop to help them prepare for the show, led by Handmade in Britain Creative Director Piyush Suriat the Handmade in Britain Central London office at Waterloo.
For more information, and apply to be part of Arts Thread Emerging Talents at Handmade Chelsea 2018

:

https://www.artsthread.com/call-entries-arts-thread-emerging-talents-handmade-chelsea-2018/