China Design Centre presents six Chinese award-winning interior designers
In June, as part of London Festival of Architecture, China Design Centre will showcase the leading interior designers from China, introducing their thinking and distinct approaches to the projects. It includes an exhibition between 1st June - 18th June and an evening talk on 3rd June.
Six top Chinese interior designers, winners of 2015 Andrew Martin Year Award, will discuss how Chinese philosophy has influenced perceptions of living and work spaces in China. Meanwhile, the designers will select four types of spaces--public, commercial, residential and leisure, and compare the London spaces with the equivalent experience of spaces in China.
Exhibition:

Date: 1st June - 18th June
Time:
10 - 6pm Monday - Friday
11 - 5pm Saturday

Address:
China Design Centre
The Building Centre
26 Store Street
London
WC1E 7BT
Talk:
Tuesday 3rd June, 18:00 - 21:00 at China Design Centre. Click Here to Register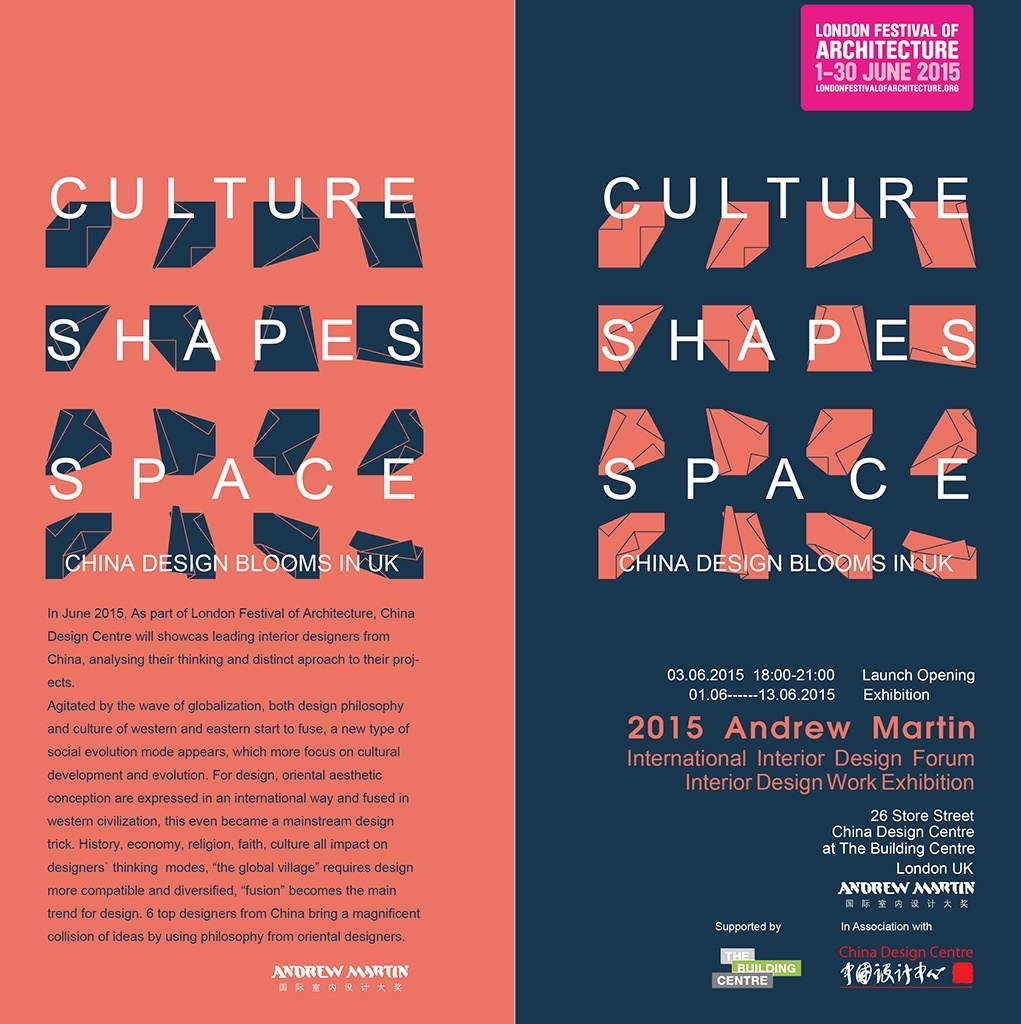 For further information please contact info@chinadesigncentre.com