Dates
25 - 27 October 2019
Address
GRASSI Museum of Applied Arts
Johannisplatz 5-11
04103 Leipzig, Germany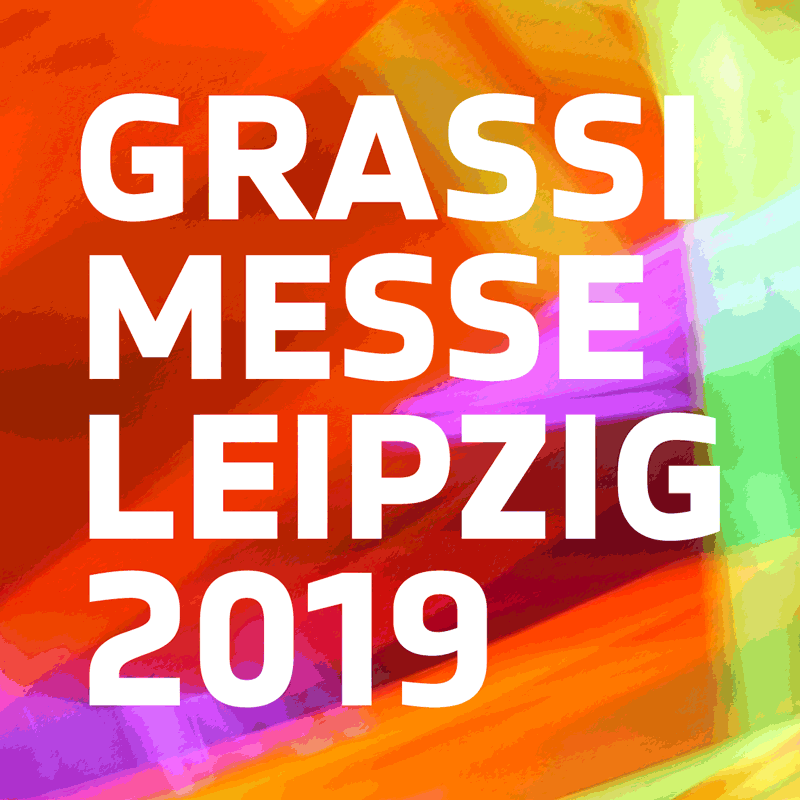 Taking place on the last weekend of October, GRASSIMESSE is considered one of the leading international sales fairs for applied arts and design, as a melting pot for creatives, art and design enthusiasts, gallery owners and trade visitors. The historical roots of Grassimesse date back to 1920. Yesterday and today, artistic quality in design and execution as well as independence and experimentation are decisive criteria for the selection of the jury.

This year, China Design Centre was delighted to be invited to show at the Grassimesse for the first time. The 2019 edition, taking place on 25-27 October, is also the first time when Grassimesse focuses on China after South Korea being the guest country last year.
Curated by CDC, a collection of contemporary Chinese objects displaying exceptional craft innovation was shown in the entrance area of exhibition hall. The exhibition, themed as 'Dialogue Between Tradition and Future' aims to show the meeting and communication of traditional Chinese craft heritage and modern Chinese design art, at this very 'Meeting Place of Modernity' - also known as Grassimesse.
Exhibiting Artists
Bingqing Yi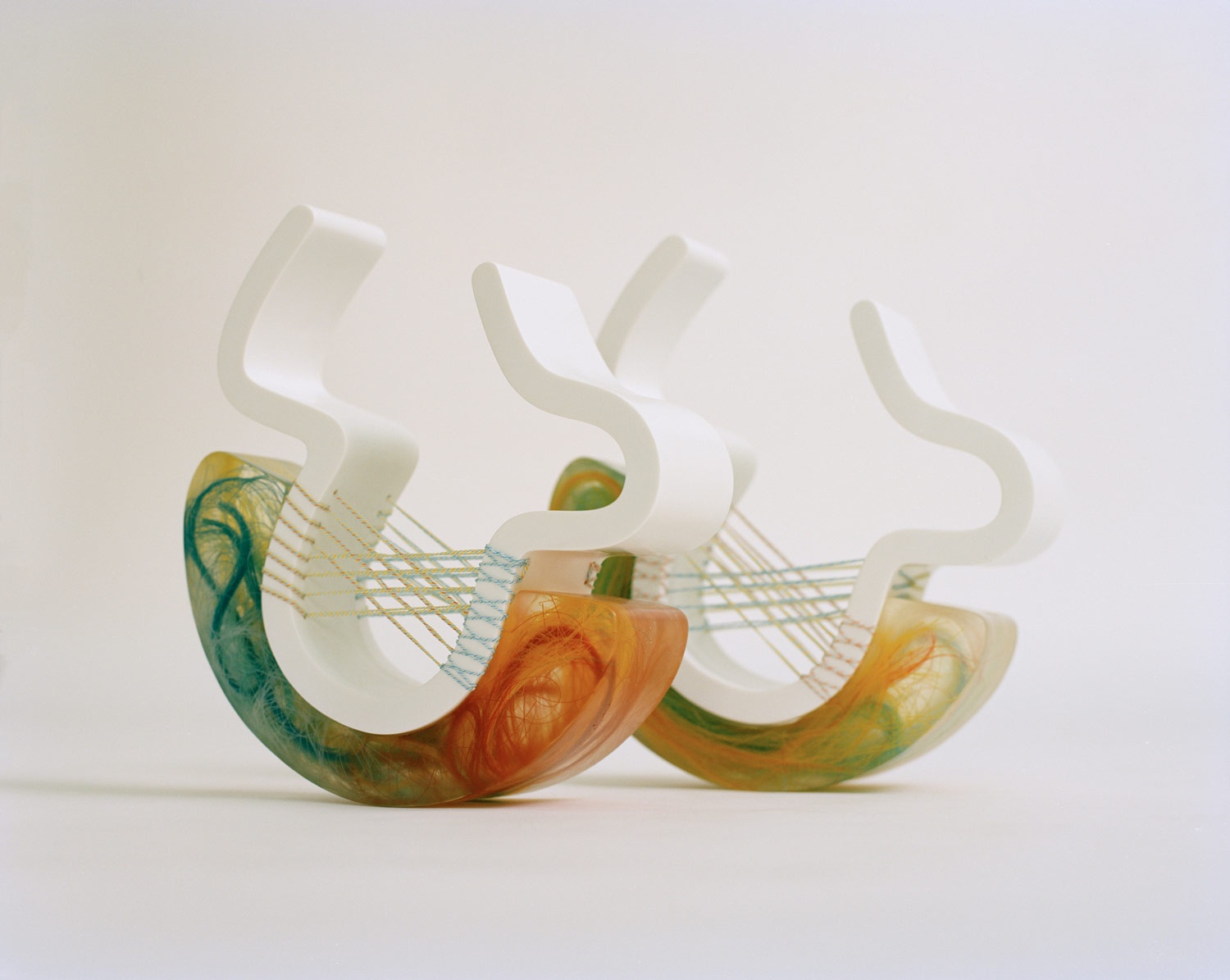 Footwear Playground, 2019, resin/silicone/artificial marble
Bingqing YI is a conceptual footwear designer who also experiments in small object and sculpture. She has recently graduated from Royal College of Art (MA Fashion Womenswear), after obtaining a BA (Hons) degree in Cordwainers Footwear: Product Design and Innovation from London College of Fashion, UAL.

The collection Footwear Playground is to re-negotiate the relationship between foot and footwear, taking inspiration from children's playgrounds and Todd Robbinson's artworks. In Yi's point of view, there is no limitation of fashion, art, footwear or object forms. In this landscape, she uses footwear as a medium and finds the conception of form. She wants people to interact with her designs and experience. The emotion and reaction between people and the designs are the result for her to challenge the design of footwear, and magnify the experience in order to wake up people's perception. It is part of sensory design, and also transforms the space.
Ji Huang

Turquoise Xi Pi Glass Jar, 2019, blown glass
Ji HUANG is an international glass artist whose work explores the changing dynamic between craft and culture through material experimentation. His work employs master techniques while reinventing traditional craft through cultural amalgamation. Huang completed his degree studies in Ceramics & Glass at the Royal College of Art in London, and Glass at the University of Washington. He recently completed a residency in Murano, creating a collaborative sculpture to be exhibited in Museo del Vetro in Venice.

Huang was intrigued by a Chinese lacquer technique called Xi Pi (Rhino skin), and became captivated by the idea of generations of craftspeople accumulating technical knowledge and experience through different materials. His current work focuses on developing a Xi Pi-inspired glassmaking process to achieve a complex surface quality on his work. This process is extremely labour intensive, typically taking three to four weeks from start to finish.
Zixin Huang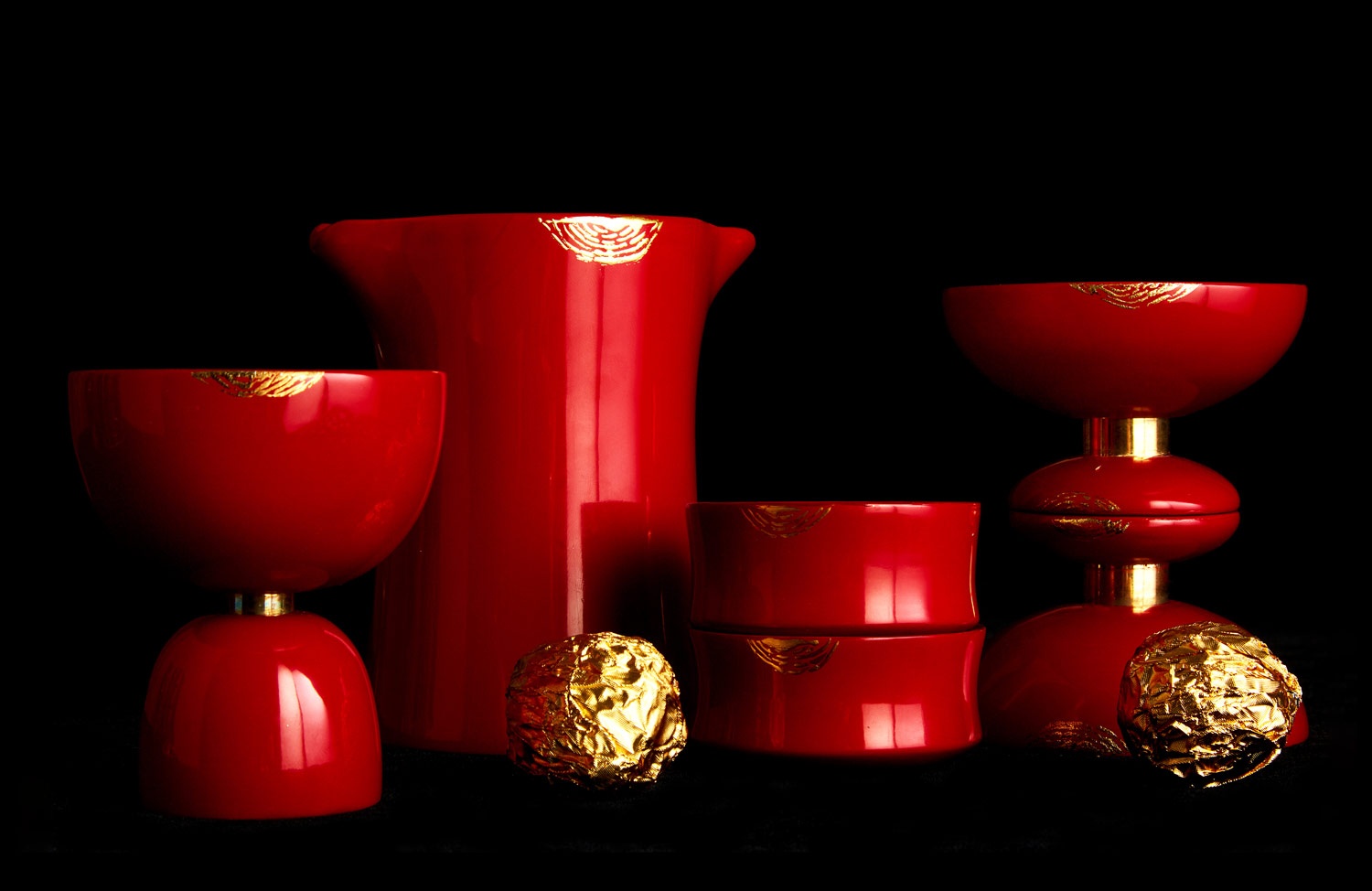 Tea as The Love Token, 2016, lacquer/silver
Zixin HUANG graduated from Central Saint Martins, UAL, before studying Product Design at Central Academy of Fine Arts. She pays attention to the life of the generation who grows up with development of the internet and economy in China and also their attitude to local culture and design in a globalisation era. She aims to establish a positive connection between people and local culture with a critical examination.

After researching about Chinese Lacquer industry in Huang's hometown, Fuzhou, she attempted to regain its role in modern life. In the Tea as The Love Token collection, Chinese lacquer is re-applied to Chinese wedding. It shows a sense of solemnity and beauty, in order for people to regain faith in life.
YDMD Studio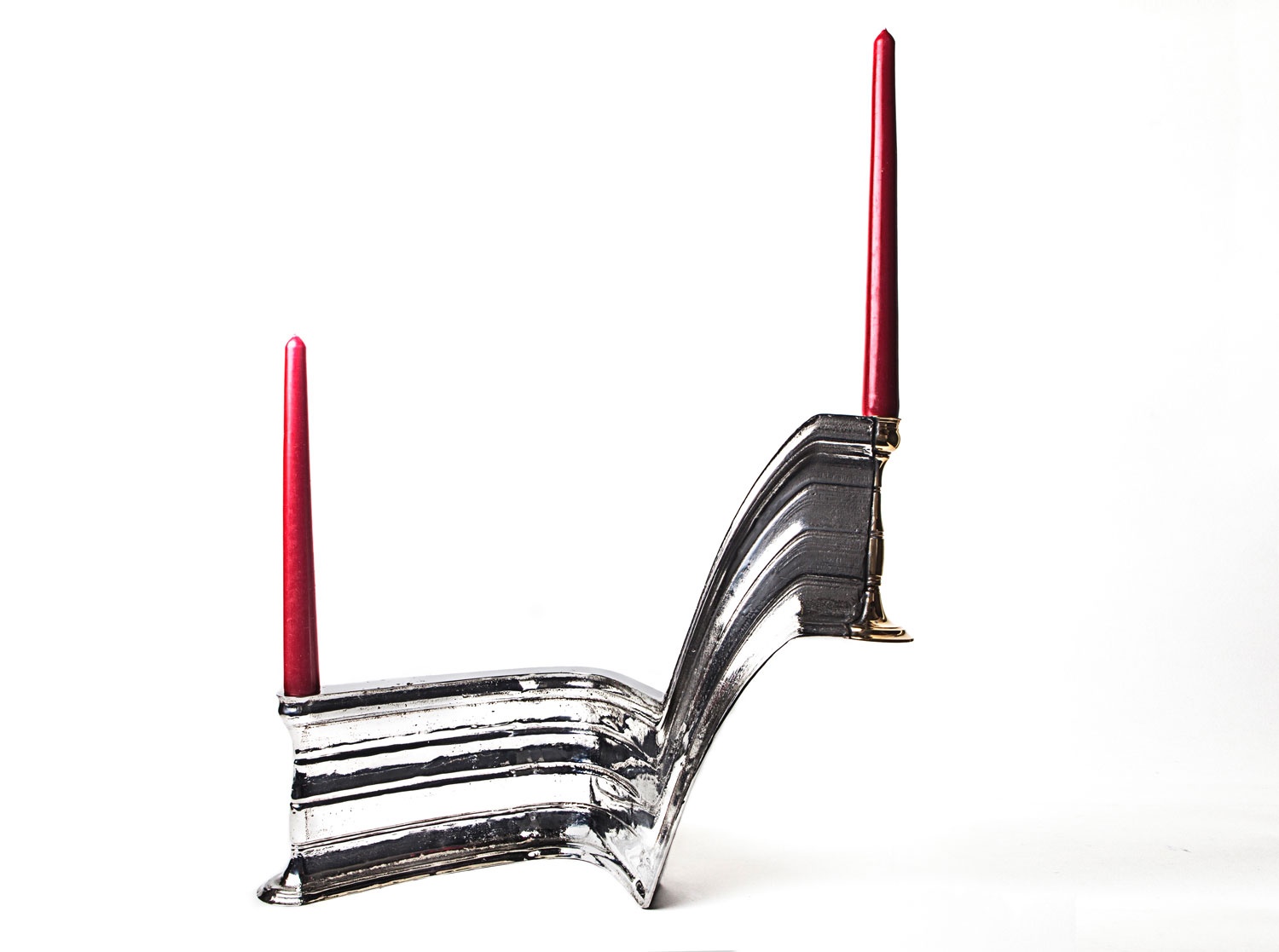 Lost One of the Pair, 2014, pewter/brass candlestick
YDMD studio was founded in Beijing by four graduates of the Royal College of Art: ZHONG Min, YANG Meng, ZHAO Wei and SHI Chong. The studio aims to explore the critical connection between function, technology, material and meaning in contemporary creation. Their works won two British Goldsmith Crafts and Design Association Award, the Scottish Handicraft Award nomination, the Royal Academy of Arts Theo Fennel Award and participated in international exhibitions including London Design Week, London Craft Week, London Jewellery Week, Munich Jewellery Week, Beijing Design Week, Beijing CIGE Expo, Beijing City Art Fair, etc.

The work Lost One of the Pair uses 3D scanning and 3D printing to transform an antique Victorian candlestick into a conventional 'pair' to establish a relationship between modern technology and the tradition of objects in a dramatic way.
Ding Hao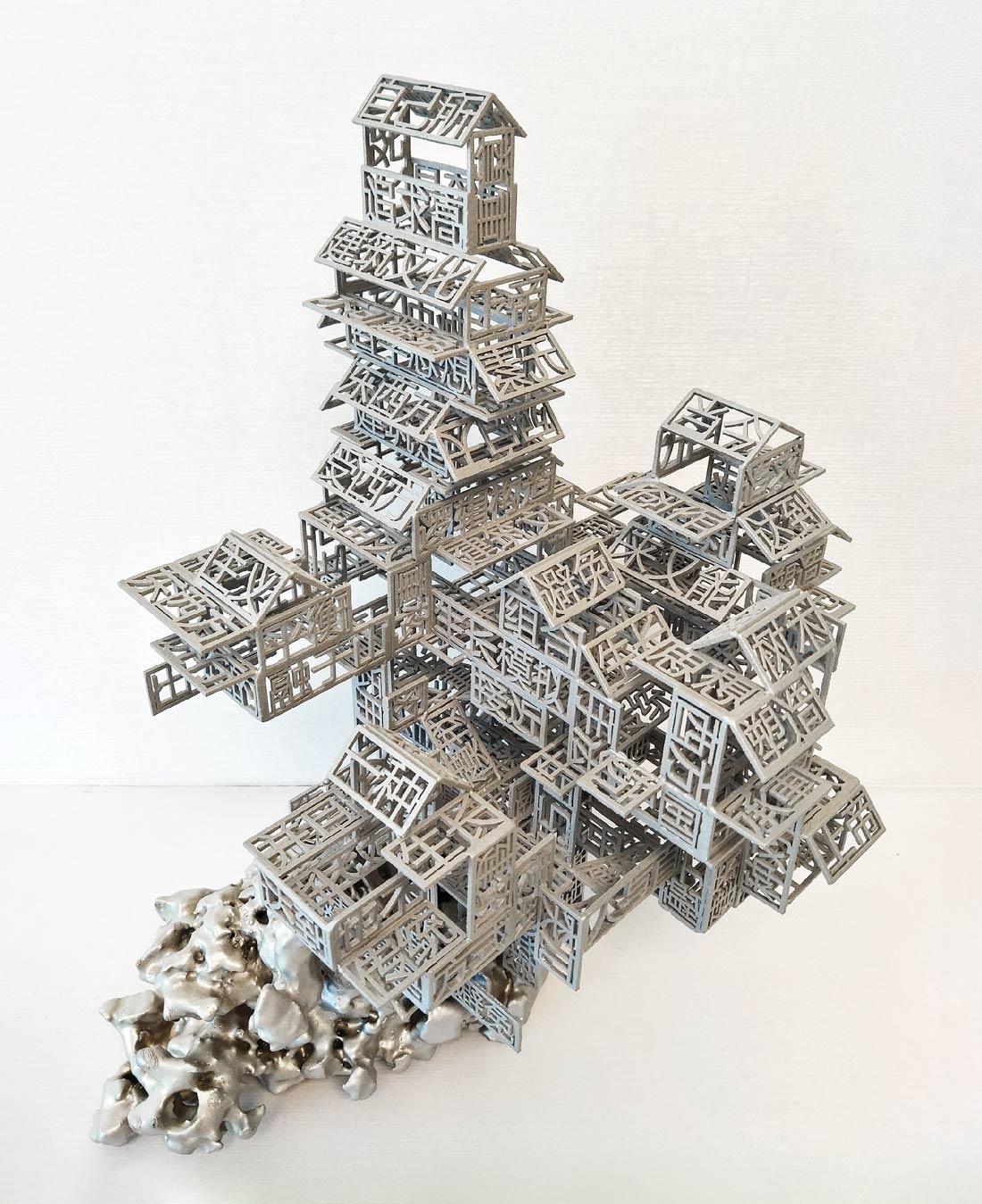 Silence on the Stone, 2019, stainless steel
DING Hao is a sculpture artist based in Beijing, China. His works are inspired by traditional Chinese architecture, landscape paintings and modern society. Ding is now pursuing his doctorate at the Chinese National Academy of Arts. His critically acclaimed sculptures have been exhibited worldwide, with work collected by the National Art Museum of China, Hubei Art Museum, China Sculpture Museum, Casa das Caldeiras Cultural Association and other institutions and private collection.

The Chinese have admired nature since ancient times, and the building grows in accordance with nature, pursuing the unity of nature and man. The work Silence on the Stone has shaped a pavilion built on the stone of Taihu Lake, which is intended to express the relationship between traditional architecture and the natural environment: Chinese traditional architecture carries the philosophy of 'Harmonies between Heaven and Man' and has always maintained a humble attitude. It pursuits the integration with nature, not trying to be grand or tall, extending infinitely along the ground, mixed in the surrounding natural environment. The work advocates the similar kind of poetic habitat, when you are in it, you can breathe the natural atmosphere, and dialogue with nature and history.
Wan Liya

Vessels, 2016, porcelain
WAN Liya was one of the first artists to participate in contemporary Chinese ceramics and establish his own ceramic art studio. He played an important role in the modernisation of Chinese ceramics and has participated in many important activities of modern ceramics, including a residency in Delft. Wan's works can be seen as sculptures made of ceramics, and they reflects the deep thinking of China's long-lasting porcelain tradition and the rapid-changing modern society.

The work Vessels playfully combines the Chinese imperial-style exquisite ceramic painting with disposal everyday containers.
Zheng Zhilong

Erosion, 2019, Douglas fir wood
ZHENG Zhilong, founder of Shimuji, which means 'pick up the wood'. Zheng has a strong connection with nature and trees when growing up, and his design journey started in 2005 when he started to 'pick' over 5 tons of old wood from demolished buildings in Guangzhou, and made works from them. Since 2014, he has devoted in his studio Shimuji, and hope to bring the woods that has been forgotten back to people's daily life. His work Tree Chair was one of the finalists for the LOEWE Craft Prize in 2017.

The latest work was completed by Zheng's improved 'solid-wood deep pull-through' techniques. The hard wood grain of the piece is kept perfectly while the soft wood grain is removed all the way. This results in a decorative wood surface with natural beauty.
Peng Zhong

If Tea Gauge (above), 2018, rosewood; Cloud Incense Holder (below), 2015, rosewood
PENG Zhong founded homeware brand Forgotong in 2011, focusing on the exploration of design, craft, culture, and philosophy of Chinese Zen. He has won several awards including Red Dot Award and iF Award.

His work If Tea Gauge's curved lines express the ups and downs of life, while the symmetrical shape indicates a sense of maturity and stableness. The Cloud Incense Holder reveals the designer's fondness towards the countryside life and his understanding of harmony between human and nature.
Zhang Chaohui
Fu Shou, 2019, 9999 silver
ZHANG Chaohui graduated from Tsinghua University with a major in metal art. He is currently a council member of the Guangzhou Tsinghua University Alumni Association and a guest sculptor at the Guangzhou Sculpture Institute. In 2013, he founded the Su Guo Yin Zhuang studio. After years of intensive study, he mastered a unique patent technique to make a silver pot by hand from only one piece of silver without any welding.
DEGOO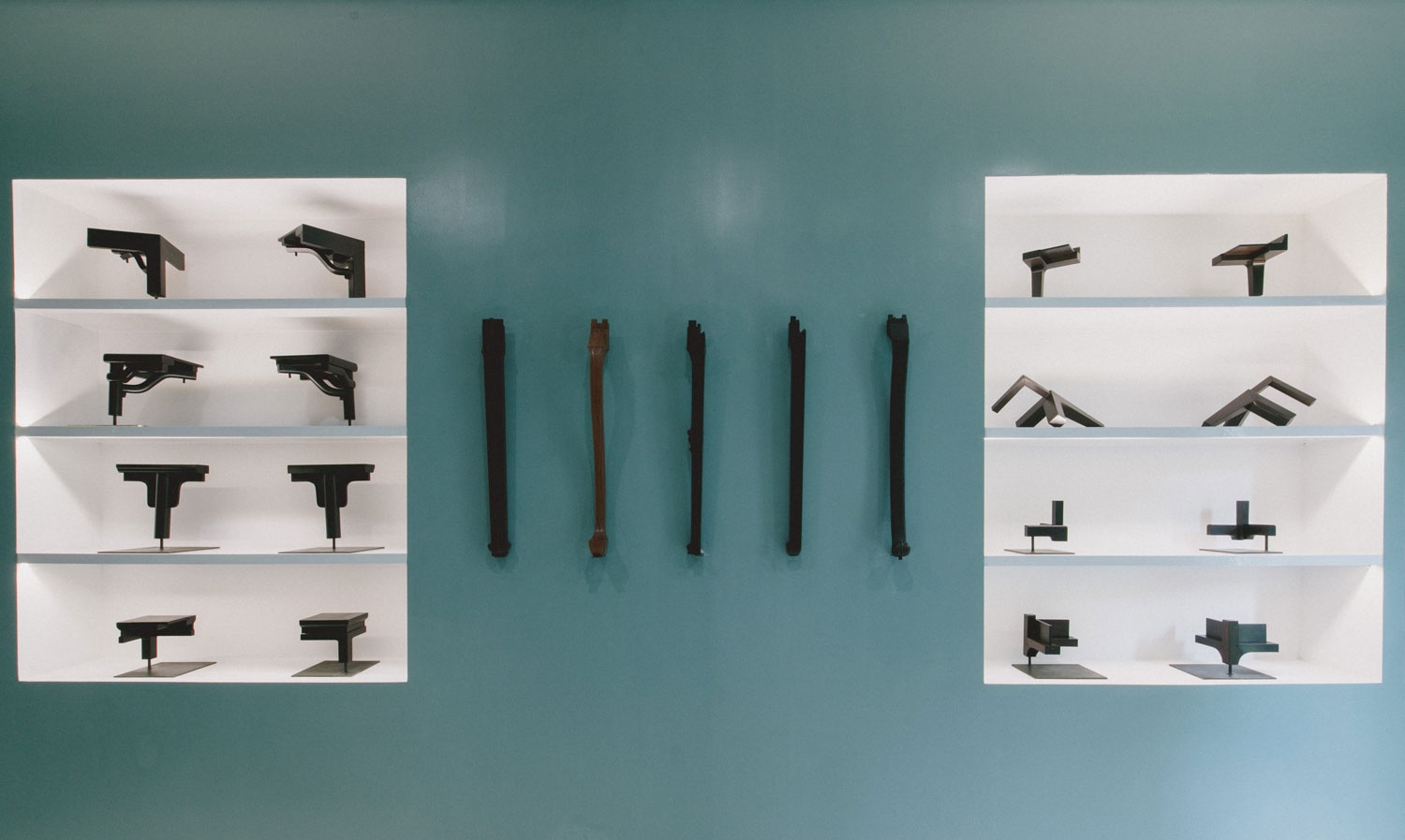 Sunmao, wood
Founded by Kevin Chen, DEGOO is a contemporary furniture and home decor brand, aiming to inherit the spirit of craftsmanship in Ming-era Chinese furniture. DEGOO wishes to bring the simple and meticulously crafted Ming-style furniture back to modern lifestyle. Since 2011, DEGOO has developed two main series: 'Su Gong' that regenerates the Ming-style furniture, and 'Degoo · Chuan Zai' collaborating with Jerry Chen.

The ancient Sunmao (mortise and tenon joint) technique was already developed very well,  for traditional furniture. However, DEGOO is not content with imitating the old structures only, so they invented 18 sets of new Sunmao joinery, which includes 49 different kinds of mortise. One of the sets of Sunmao will be presented in our exhibition at Grassimesse.
NatureBamboo

Bamboo Glass Cup, 2019, bamboo/glass
The craft of bamboo-over-porcelain originated from the Qing dynasty (1644—1912). Due to its sophisticated making process, it was only a tribute to the Royals at that moment. Xuejiao TAN and Chunyou YI founded NatureBamboo in 2006. From late 2014, NatureBamboo started collaborate with Sichuan craftsmen to launch a series of porcelain-bodied bamboo products based on the ancient handicraft.

The latest collection sees NatureBamboo further innovates the technique to apply bamboo weaving onto glass. The weaving is all done by hand and the process is so sophisticated that a highly-experienced artisan can probably only finishes 3 to 5 pieces a day.
Zhang Sanshi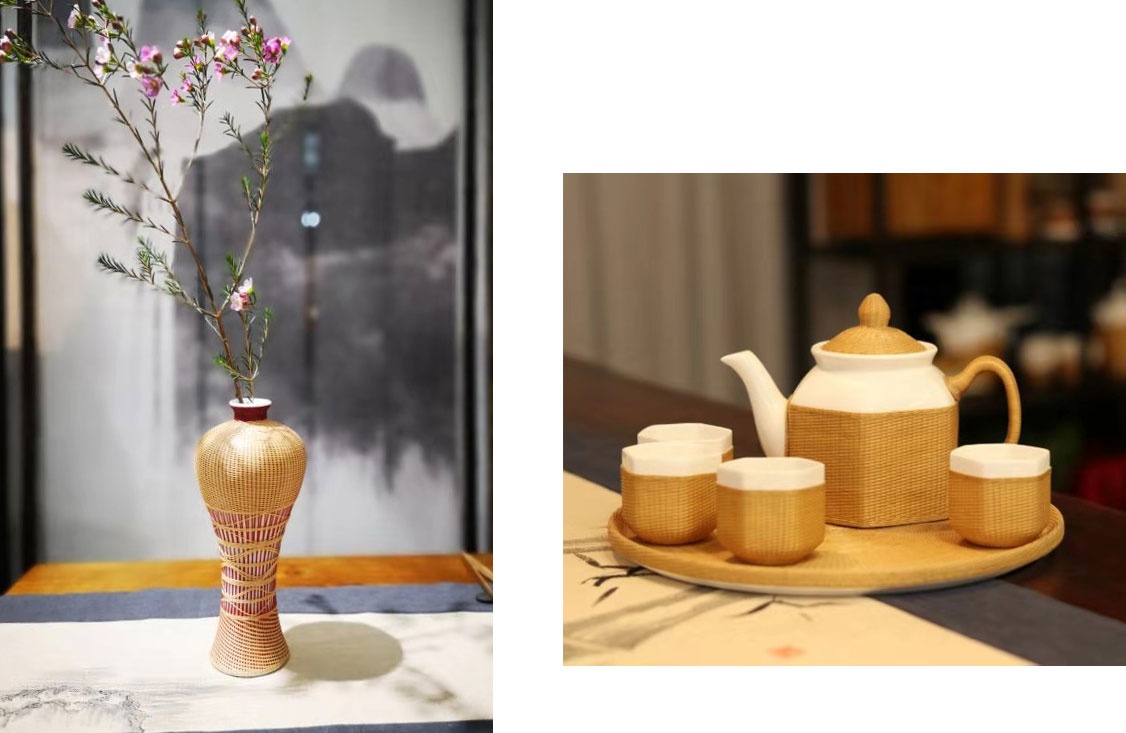 Bamboo Mei Vase (left); Liu He Tian Di tea set (right), 2019, bamboo/porcelain
ZHANG Sanshi, a master bamboo-weaving artisan based in Jiangxi province. His devotion to bamboo craft started when he was little, and he has been practising bamboo weaving for more than 16 years. In 2016, he founded the brand Jing Ci Yi Zhu.

The works use the heritage craft - bamboo weaving over porcelain, with Zhang's meticulous execution of layering and hollow-work. The fine bamboo strips were coloured by plant-based dyes.
About GRASSIMESSE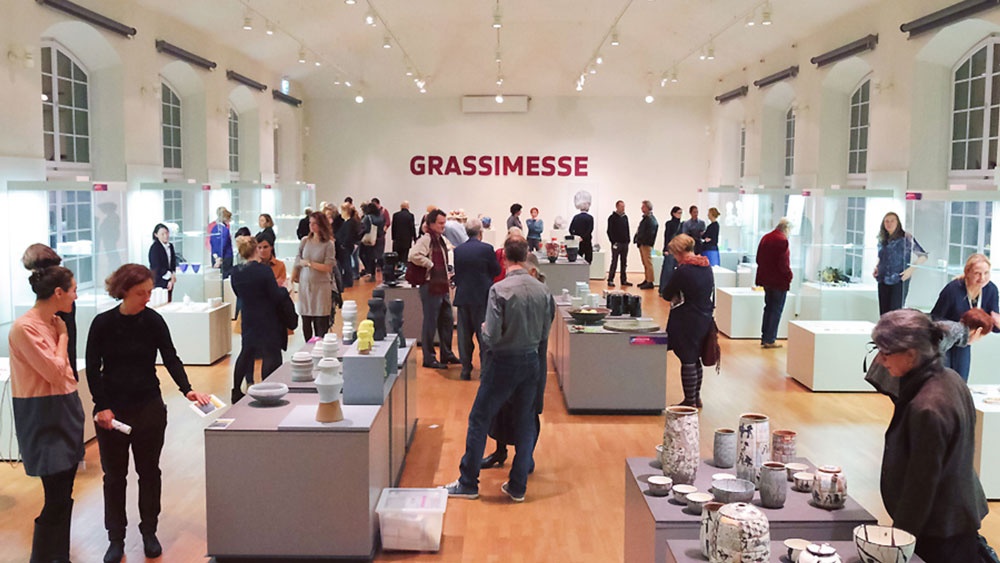 GRASSIMESSE is an international meeting point for those interested in design and passionate for beautiful things. The trade fair invites to look around, learn and buy high-quality products. Artisans, designers and companies offer one-of-a-kind objects, small series, etc. from the areas of fabric, fashion, jewellery, ceramics, glass, furniture, metal, leather and toys. The exhibitors are chosen anew every year by a specialist jury. GRASSIMESSE thereby reflects the world of ideas and the diversity of the current applied art and design. It continues the tradition of the historical Grassimesse event founded in 1920, which became famous as the 'meeting point of modernity'. It is held every year in the second half of October.