During the West Bund Art & Design Expo, Royal College of Art (RCA), in collaboration with China Design Centre, Business of Culture and The Mix-Place, showcased a selection of all graduates' work from this years' MA Ceramics and Glass graduates in Shanghai from the 8-11th November 2018.
The RCA is the world's most influential postgraduate art and design school. It leads the league table of 200 of the world's top programmes for the study of art and design, ranking ahead of Parsons The New School for Design, Rhode Island School of Design, MIT and Stanford.
'This showcase is a great opportunity to see the diverse and exciting work that students produce on the Ceramics & Glass MA Programme at the RCA,' commented Felicity Aylieff, Senior Tutor (Research) for MA Ceramics & Glass. 'It's also a fantastic opportunity for our graduates to exhibit their work to an international audience. The Programme is founded on a belief in the transformative capabilities of material thinking, research and making. We support students to find their own approach and the graduate work exhibited demonstrates the diversity of contemporary practice we support.'
The featured students include Celia Dowson who uses black-and-white porcelain to evoke the seascapes she has encountered walking the Gower Peninsula in Wales. Her collection explores the marks, tone and contrast achievable though combining porcelains. It also features pieces made from cast glass, whose translucent qualities reflect the colours, changing light and mystery of this wild landscape.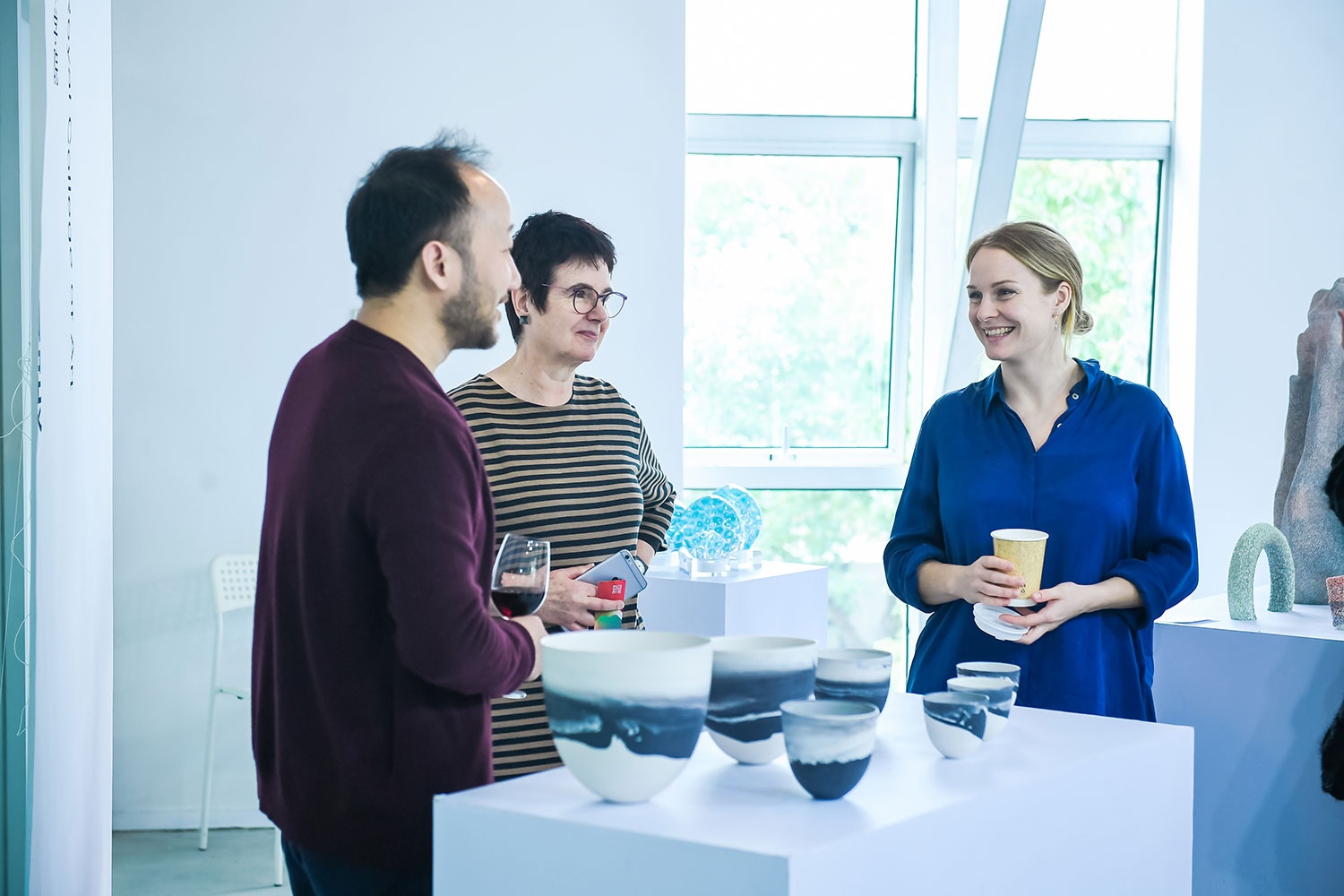 The materiality of clay – its malleability, compliance and sensuality – are the focus on Judy McKenzie's work. Her pieces explore the processes of Nerikomi and Kintsugi to create unique and decorative ceramic objects. Nerikomi is a hand-building technique which uses coloured clay to create unique patterns within the material. Kintsugi, the Japanese art of repairing broken pottery, is interpreted by McKenzie as a precious scar that reminds us of the strength and beauty that exists in fragility.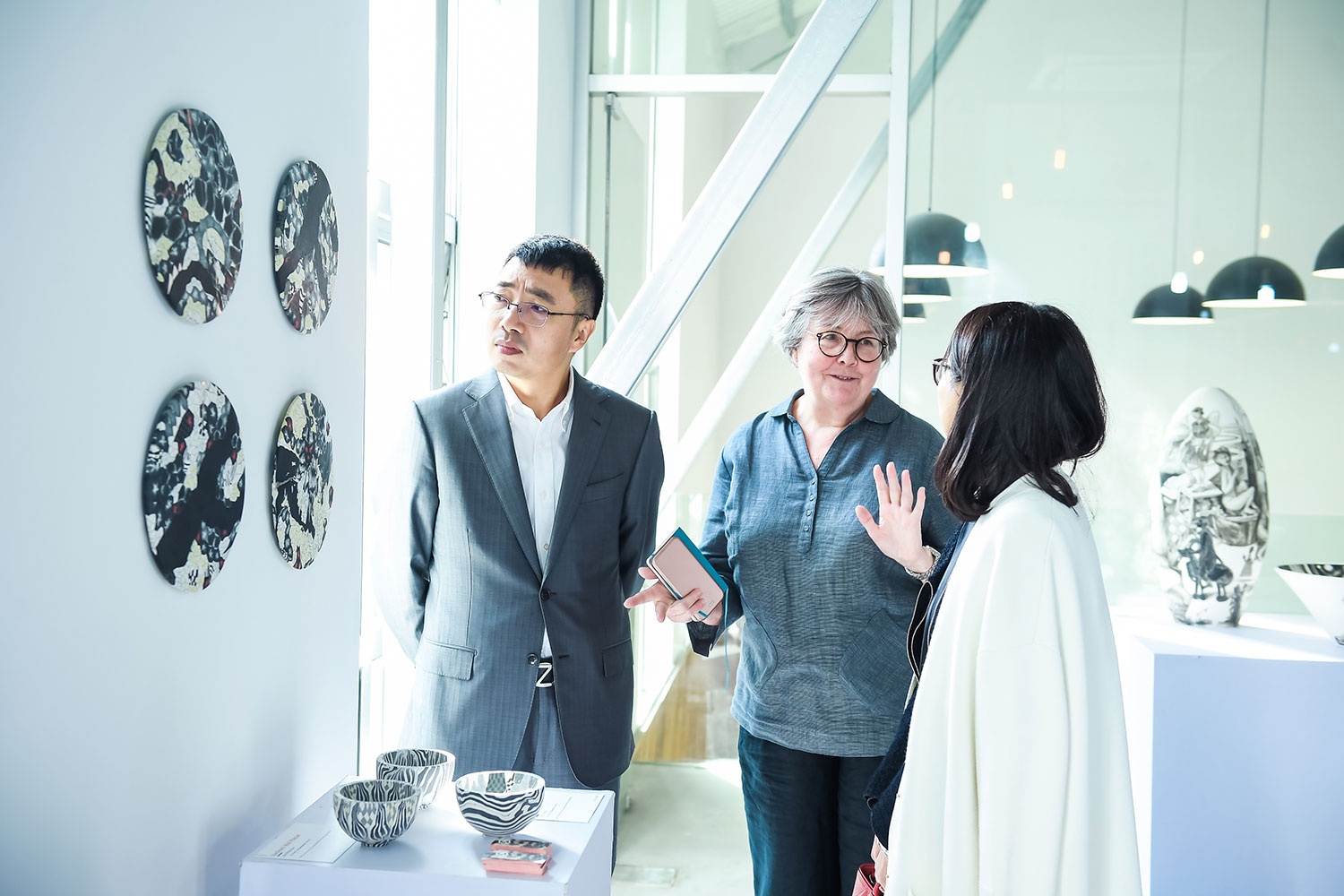 Taking a found object as a starting point, Theis Lorentzen's project Foreign explores a range of processes involved in ceramic production, making visible processes that are often erased in finishing. The qualities achieved through scanning, CNC milling and mould making are accentuated through the application of glaze and colour and seams are left in place to reveal the journey through which the objects came to life.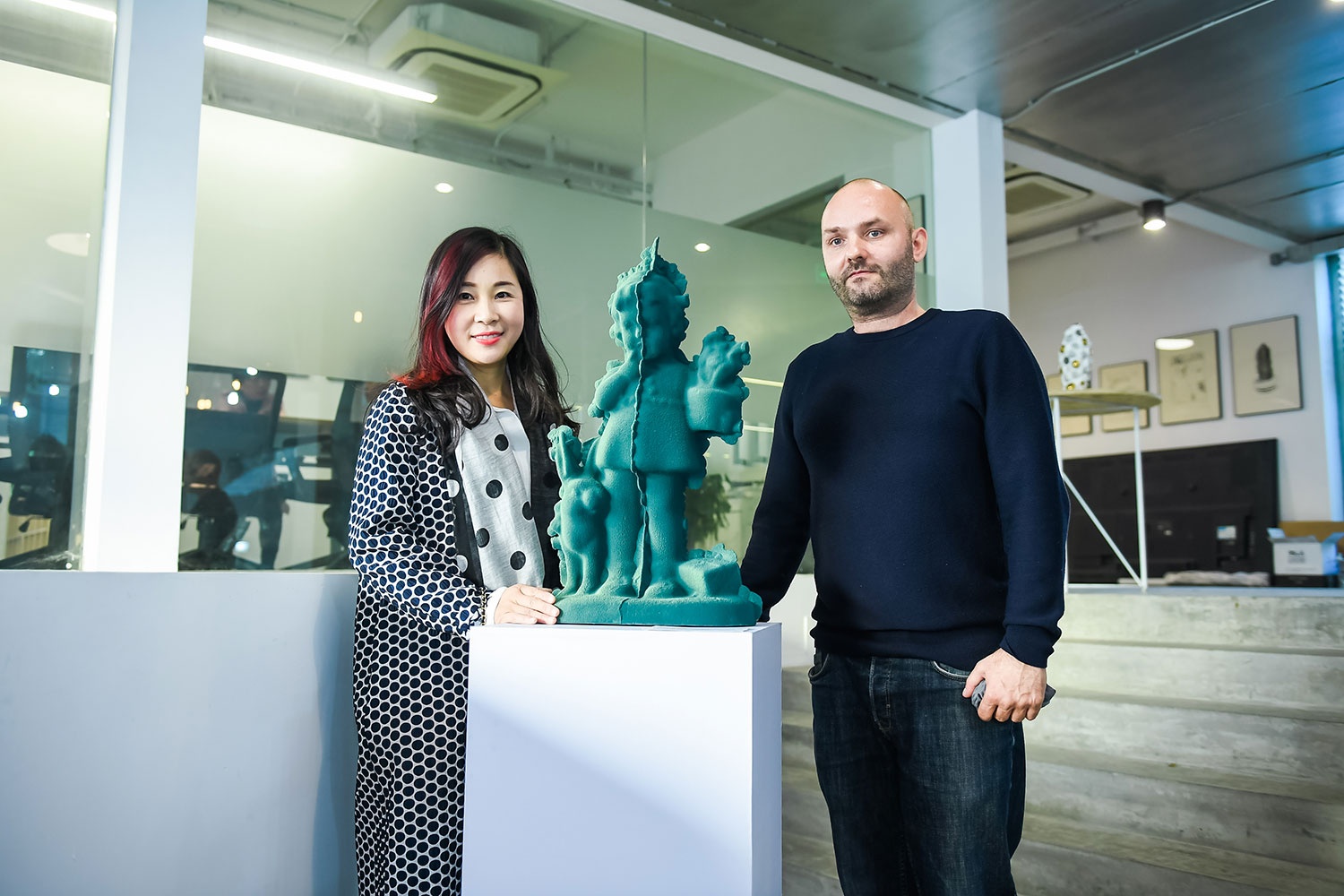 Hua Wang's experimental practice can be seen as a testing ground for ceramics as well as a conceptual laboratory that investigates diverse personal, social and political themes. Using a range of different types of clay and methods of making she explores philosophical ideas such as the increasing materialism and obsolescence of our society and the effects of the digital revolution on contemporary ways of living.