On 26th January 2016, the China Design Centre Manchester has successfully launched in Mediacity, Salford Quarys, Manchester. The launch ceremony and exhibition was taking place in the morning, with opening addresses from the Chinese Consulate in Manchester, Salford Council, and the Bank of China. CDC Manchester will be operated by our collaborator LandThings Development, a development company dedicated to establishing an exchange platform to promote Chinese design and enhancing the UK-China design and development network.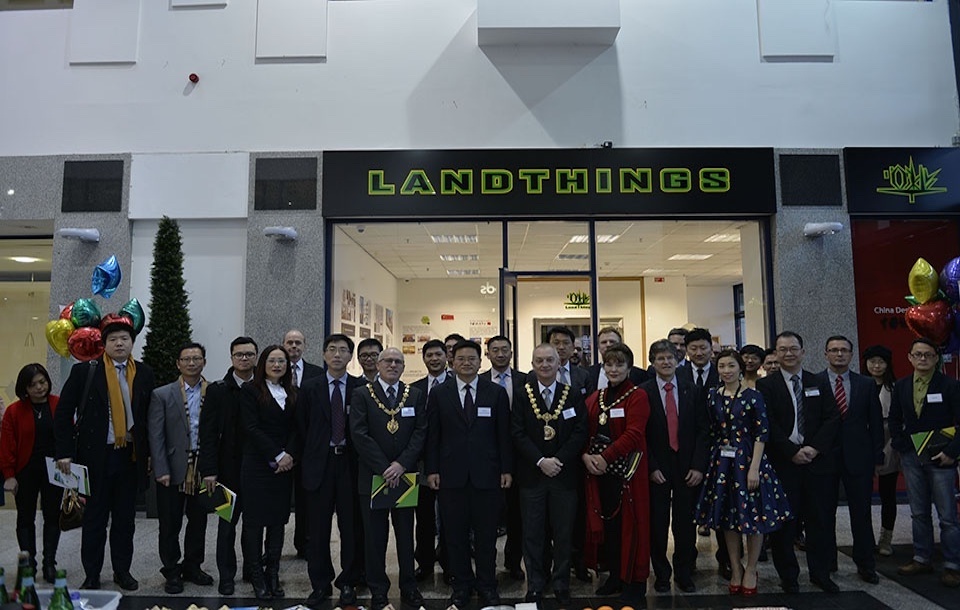 A warm welcome was given by Landthings CEO Dee Ai.
Mayor of Salford had made the opening speech. Director of CDC London Jack had given a presentation of China Design Centre and explained the collaborations between China and UK happened in CDC London to the Mayor of Salford.
The new centre is located in the Salford Quays, which is becoming a thriving destination on Manchester's waterfront. It not only has world-class attractions including the Lowry and Imperial War Museum, but is also the home of the most prestigious media companies, such as BBC North, ITV, and Dock 10. Mr. Dee Ai, Director of CDC Manchester and Managing Director of LandThings, commented, 'The launch of CDC Manchester will greatly expand CDC's influence in the northwest of England. We hope CDC Manchester will be a hub in the Northwest to facilitate the collaboration between UK and Chinese organisations, universities, and businesses in design and development.'
CDC Manchester is ON THE DOORSTEP OF MEDIACITYUK, impressive views over Salford Quays and Erie Basin.
For more information on Our Service and Contact Details, please contact:info@chinadesigncentre.com